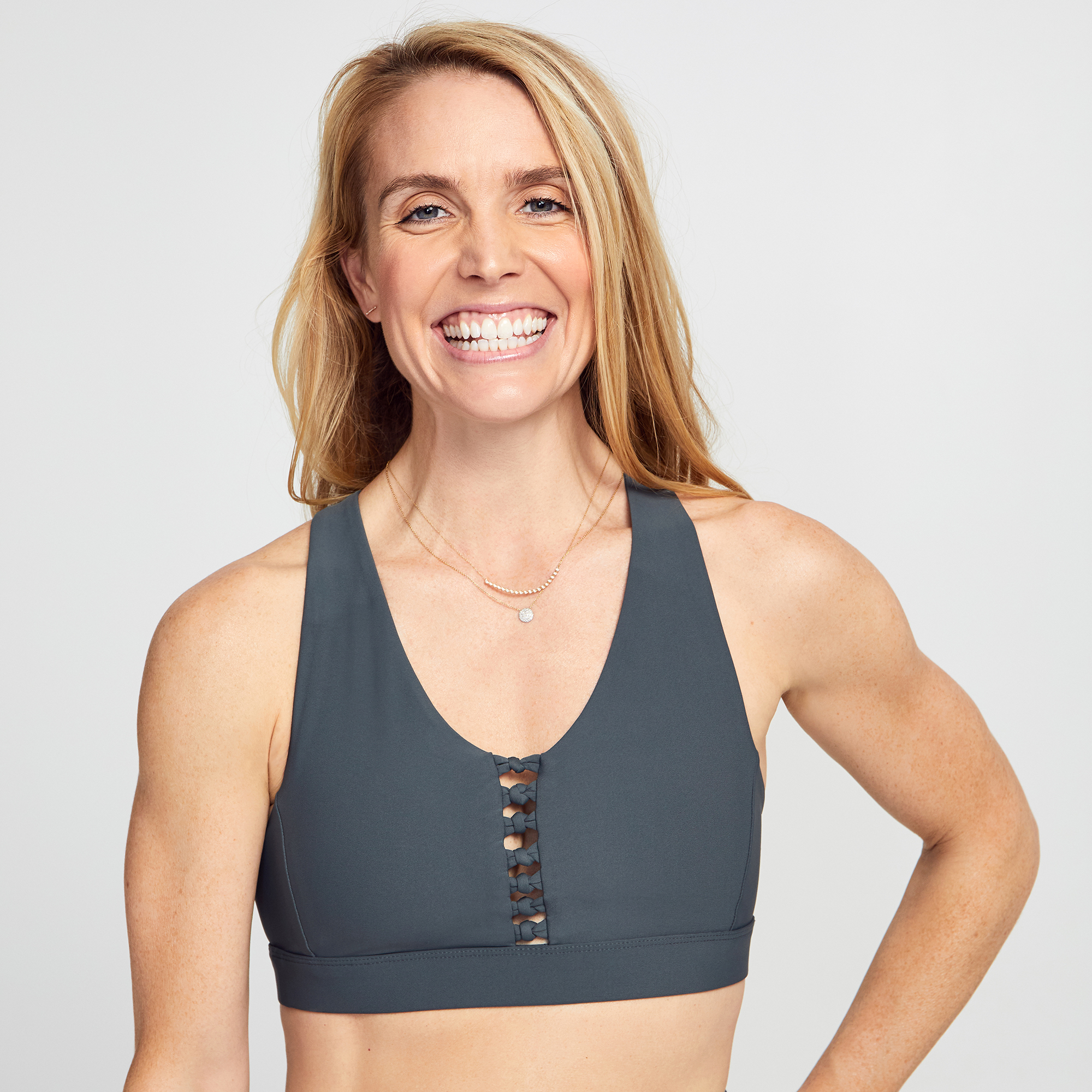 Soul by SoulCycle Tied In Knots Sports Bra
$58
Details
Our Soul by SoulCycle sports bra is designed with a fun, edgy detail at the front. The fit is secure and snug, while the look is sleek and flattering. Pair with our matching Soul by SoulCycle Tied In Knots Leggings.
- 47% nylon, 41% polyester, 12% spandex
- Machine wash cold
- Model wears size S "