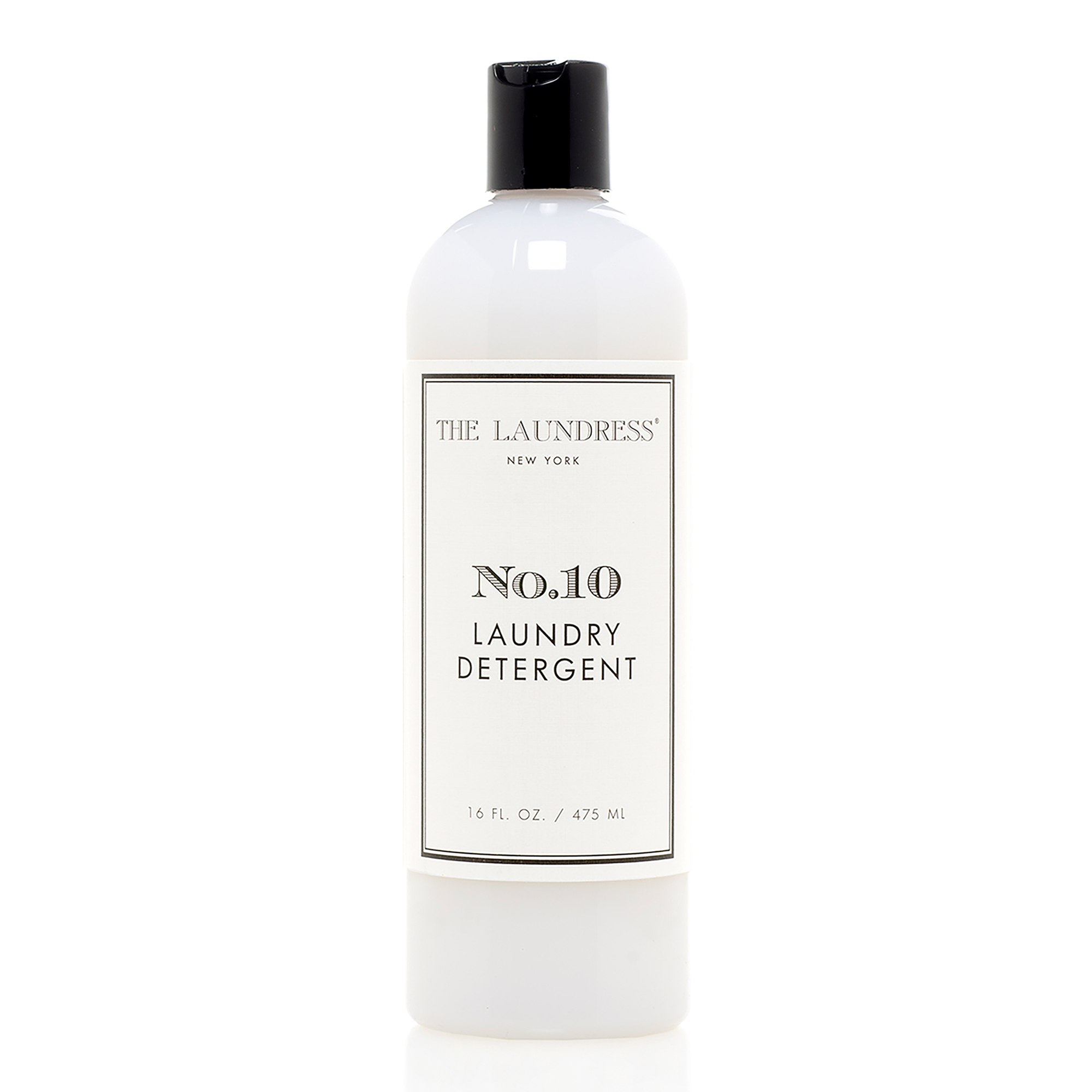 The Laundress No.10 Laundry Detergent 16 fl oz
$19
Details
The Laundress celebrated a decade of turning a domestic chore into a luxurious experience by creating No.10, a scent close to their hearts. This rich and sophisticated fragrance blends bold spice and warm musk with pure and fresh powder notes—this is laundry after all. Coupling No. 10 with their renowned (and loved) Signature Detergent, this triple-concentrate formula whitens, brightens, preserves color, and removes stains—all while delighting the senses. Highly concentrated—up to 32 washes.
How to use:
Effective in all water temperatures. We recommend washing whites, light colors, and heavily soiled cotton or linen items in hot water. Wash darks, colors, and synthetic items in warm or cold water.
Ingredients:
Plant-derived Anionic and Nonionic Surfactants, Stain-fighting and Cleaning Enzymes (Protease, Amylase, Cellulase, Lipase), Mineral-derived Cleaning Enhancers (Sodium Gluconate, and Calcium Chloride), Essential Oils, and Fragrance.
Nontoxic, biodegradable, and allergen-free.
Free of petroleum, phosphate, phthalates, artificial color, and animal by-products.
Caution: Keep out of reach of children. Avoid contact with eyes. Do not ingest. If swallowed, seek medical advice. Do not use on children's sleepwear or other items labeled flame resistant. Not recommended for use with towels as fabric softeners reduce absorbency.