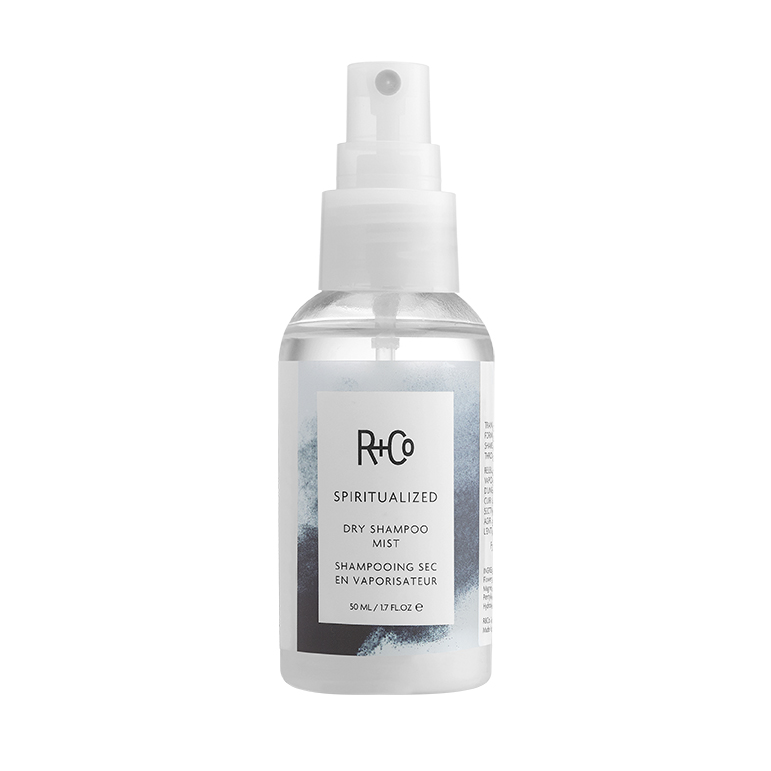 R+Co Spiritualized Travel Size Dry Shampoo Mist 1.7oz
$14
Details
Transcend lifeless hair with Spiritualized. This dry shampoo mist has a revolutionary micellar formula with suspended cleansing powder that helps leave hair and scalp feeling exceptionally clean.Good for: In-between shampooing to help remove build up. Soothing itchy or dry scalps. Cleansing while wearing braids, weaves, and wigs. Refreshing hair.
How to use:
1. Shake well.
2. Section hair and apply 1-2 pumps 6-8" from roots.
3. Let sit for 30-45 seconds.
4. Massage through to activate and cleanse. After a workout, follow application with a blow dryer.
Ingredients:
Glycerin: Naturally-occurring humectant that helps hair retain moisture by maintaining the water balance of hair.
Silica Micro: Nutrient that improves tensile strength and condition of hair.
Castor Oil: An effective humectant that draws moisture into the hair and keeps hair looking soft and shiny. Prevents dry scalp and deep conditions hair and scalp. Adds fullness and shine to hair; stops frizziness and improves hair health.