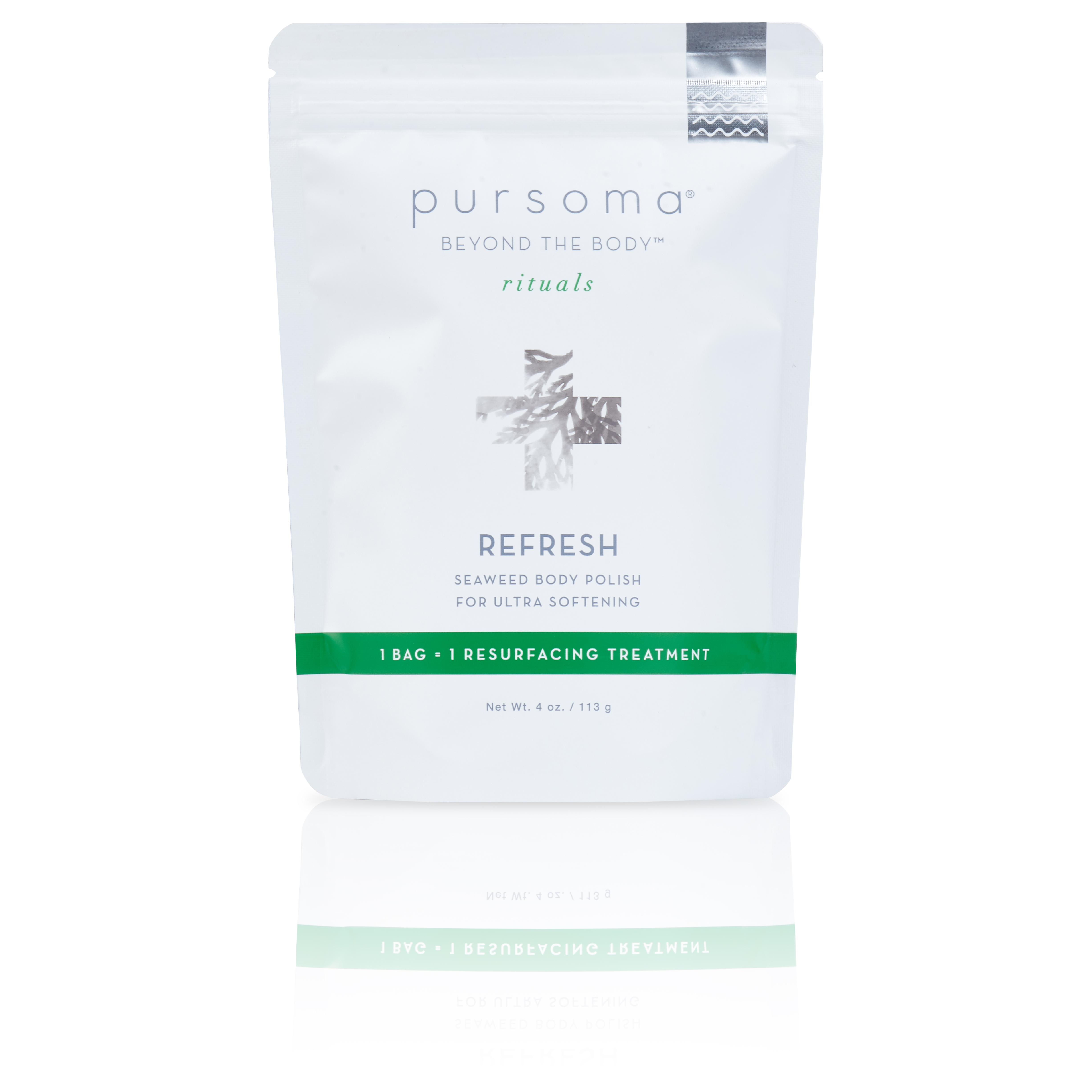 Pursoma Body Polish
$17
Details
Reveal your softest skin yet using the sea's deep moisturizing minerals. The Refresh body polish helps to slough off dead skin, exfoliate, and detoxify with potent marine minerals, while hydrating with a dry oil infusion of rice bran oil, mixed fresh before use. Skin is left smooth, supple, and deeply nourished.
How to use:
1. Blend the contents of the oil sachet into the scrub mixture. Mix well.
2. Scrub your body while still dry before turning on shower.
3. Begin at shoulders, working your way down to feet, applying the scrub in circular motions.
4. Use the entire contents of the package to exfoliate anywhere you can reach.
5. Activate the hydration phase. Apply small amounts of water in a circular motion, scrubbing skin as you go.
6. Rinse completely without soap or body cleanser.
Ingredients:
Sodium Chloride (sea salt), Carthamus Tinctorius (safflower) Seed Powder, Laminaria Digitata (brown algae), Cocos Nucifera (coconut oil and powder), Simmondsia Chinensis (jojoba) Seed Oil, Chlorella Vulgaris (green algae), Hydrolyzed Avena Sativa (oat), Hydrolyzed Quinoa, Tapioca Starch, Tocopherol (vitamin e), Oryza Sativa (rice bran) Oil.