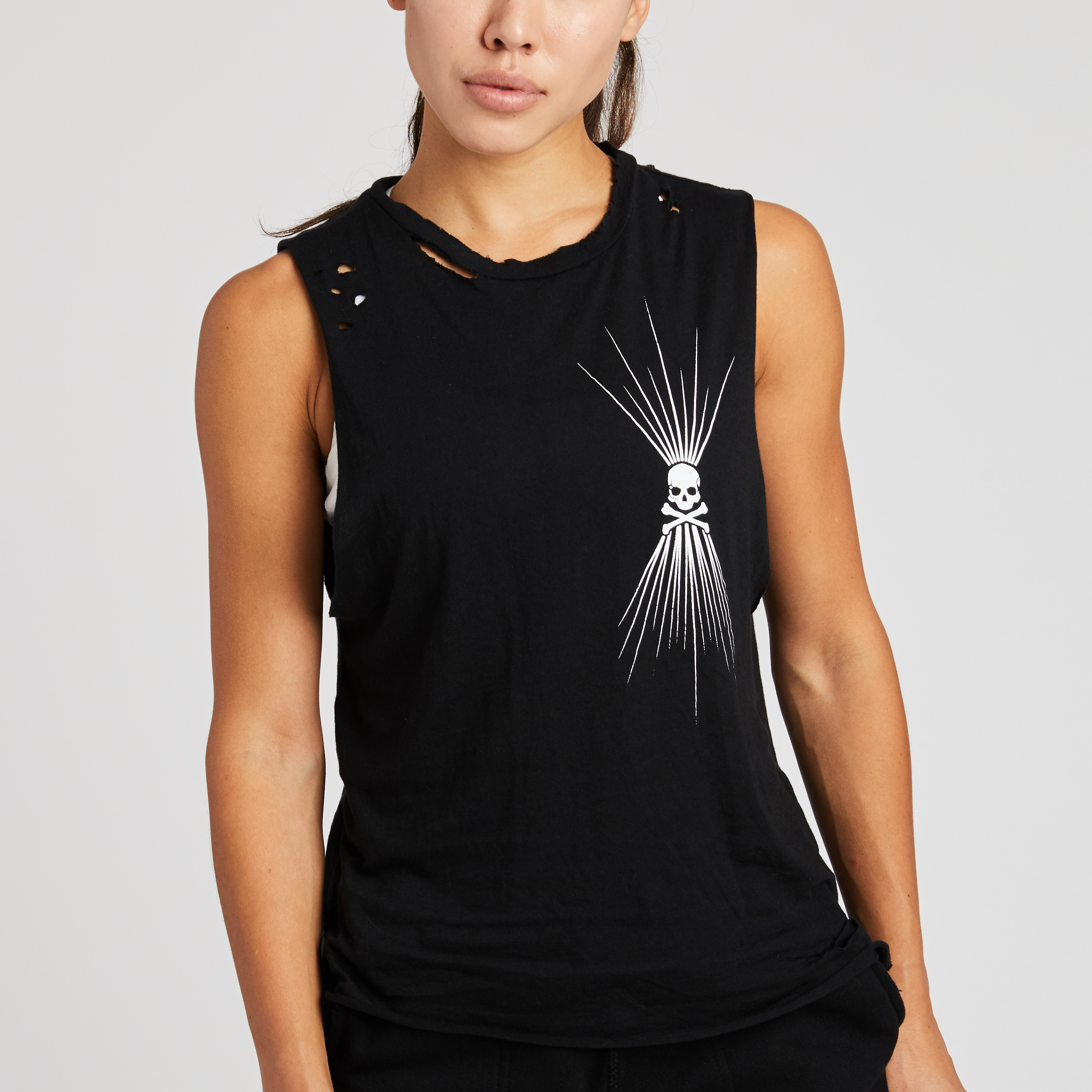 Mel G Exclusive Tank
$58
Details
Material: 100% Cotton
Care: Machine Wash
Model: Wearing a size S.
Melanie is a Master Instructor and the Director of Instructor Development for SoulCycle, where she is known as Mama Mel to Soul's 300+ instructors - and to her own 3 incredible teenagers.
Melanie was an OG rider when SoulCycle was founded in 2006; and in 2009, was the first rider to become an instructor.
When Melanie was diagnosed with Non-Hodgkins Lymphoma, she immersed herself into teaching and started to collect mantras and words that not only inspired her, but told the story of her journey.
From Corporate lawyer, to stay-at-home mom, to instructor, to Soul's very own MAMA MEL, she has collected both tattoos and people along the way.