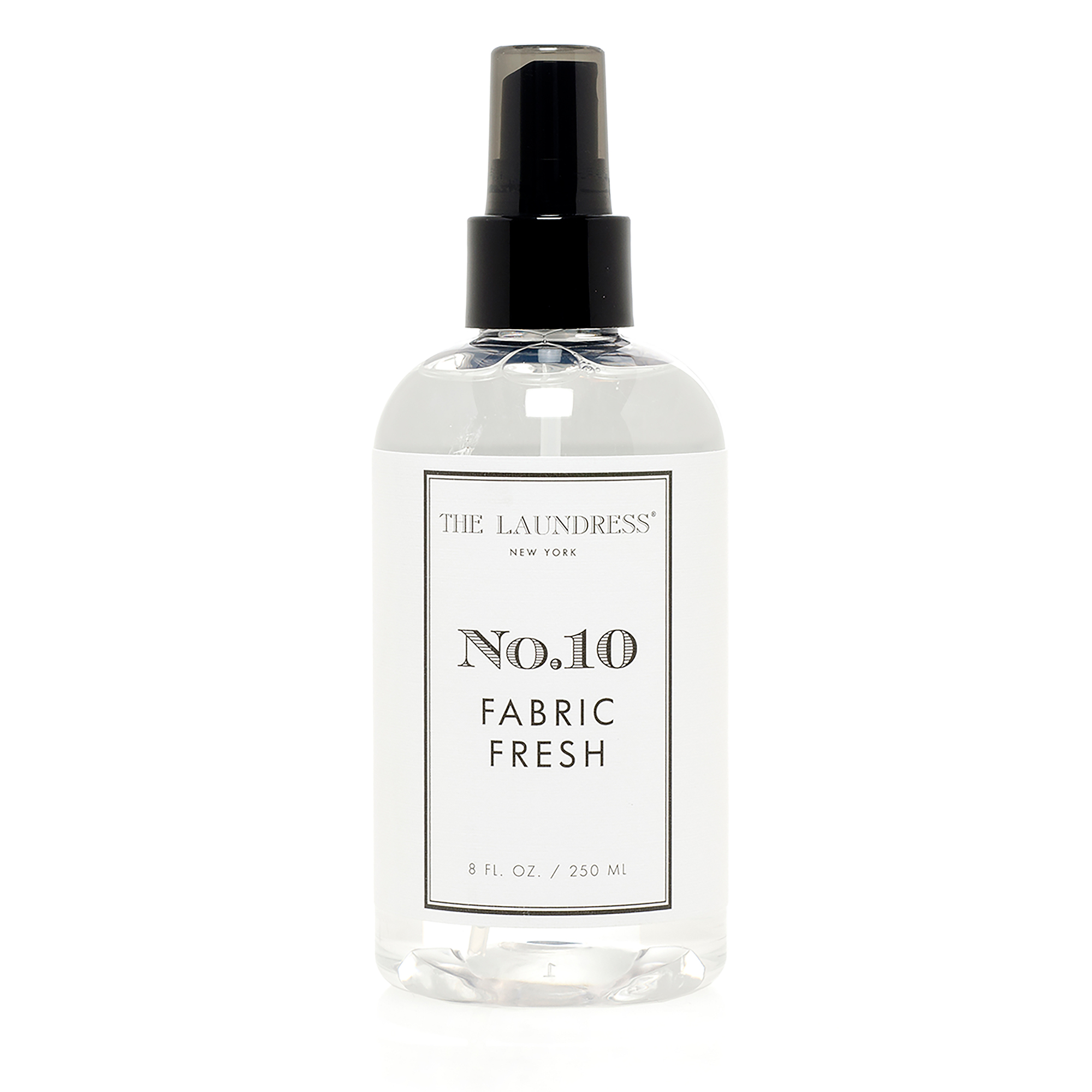 The Laundress No.10 Fabric Fresh 8 fl oz
$16
Details
No. 10 is a provocative, original scent developed as a luxury fine fragrance, but designed with clothing care in mind. We coupled No. 10 with our nontoxic fabric freshener for a fragrance experience that deodorizes, too.
This rich and sophisticated fragrance blends sultry spice and fresh powder notes with warm musk to round out its elegant accord.
How to use:
Spray items from 6 inches away to freshen between launderings. Safe for all fabrics and furnishings.
Ingredients:
Deionized Water, Alcohol, Essential Oils, and Fragrance.
Made with nontoxic, biodegradable, and allergen-free natural ingredients.
Color and texture may vary.
Free of petroleum, SLS, phosphate, phthalates, and dye.
Cruelty-free. No animal by-products.