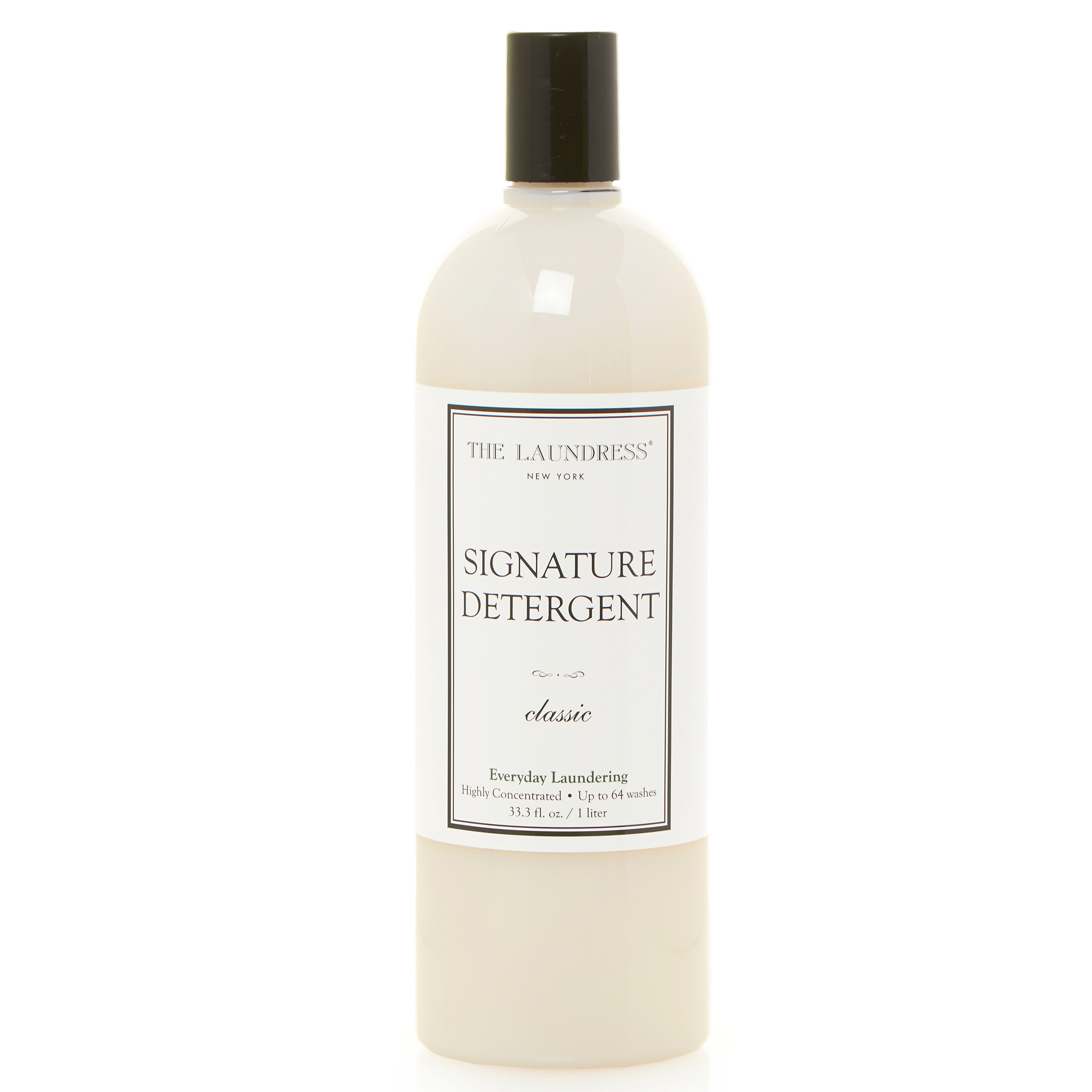 The Laundress Classic Signature Detergent 32 fl.oz
$21
Details
The Laundress developed this product for those who are serious about caring for their clothes and linens. For all-purpose laundering, Signature Detergent is perfectly formulated to whiten, brighten, and preserve color while removing stains. Highly concentrated—up to 64 washes.
How to use:
Effective in all water temperatures. We recommend washing whites, light colors, and heavily soiled cotton or linen items in hot water. Wash darks, colors, and synthetic items in warm or cold water.
Ingredients:
Plant-derived Anionic and Nonionic Surfactants, Stain-fighting and Cleaning Enzymes (Protease, Amylase, Cellulase, Lipase), Mineral-derived Cleaning Enhancers (Sodium Gluconate, and Calcium Chloride), Essential Oils, and Fragrance.
Nontoxic, biodegradable, and allergen-free.
Color and texture may vary with natural ingredients.
Free of petroleum, phosphate, phthalates, and artificial color.
Cruelty-free. No animal by-products.
CAUTION: Keep out of reach of children. Avoid contact with eyes. Do not ingest. If swallowed, seek medical advice.