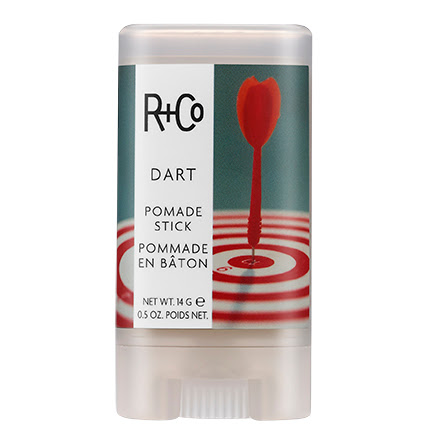 R+Co Dart Pomade Stick .5oz
$19
Details
Hit the mark with Dart to tame flyaways, sculpt and polish.Good for: Creating long-lasting texture and shapes, while taming flyaways.
How to use:
1. Apply on damp or dry hair at scalp line.
2. For short hair, use a circular motion over the whole head and shape.
3. For groomed comb marks, streak from front to back.
Ingredients:
Castor Seed Oil: This effective humectant draws moisture into the hair and keeps it looking soft and shiny.Candelilla Wax: This plant-derived wax helps prolong hairstyles by forming a protective barrier that seals out moisture.Jojoba Esters: Rich in essential nutrients, these effectively add moisture to hair without leaving a residue. Add vitality and shine to dull hair.