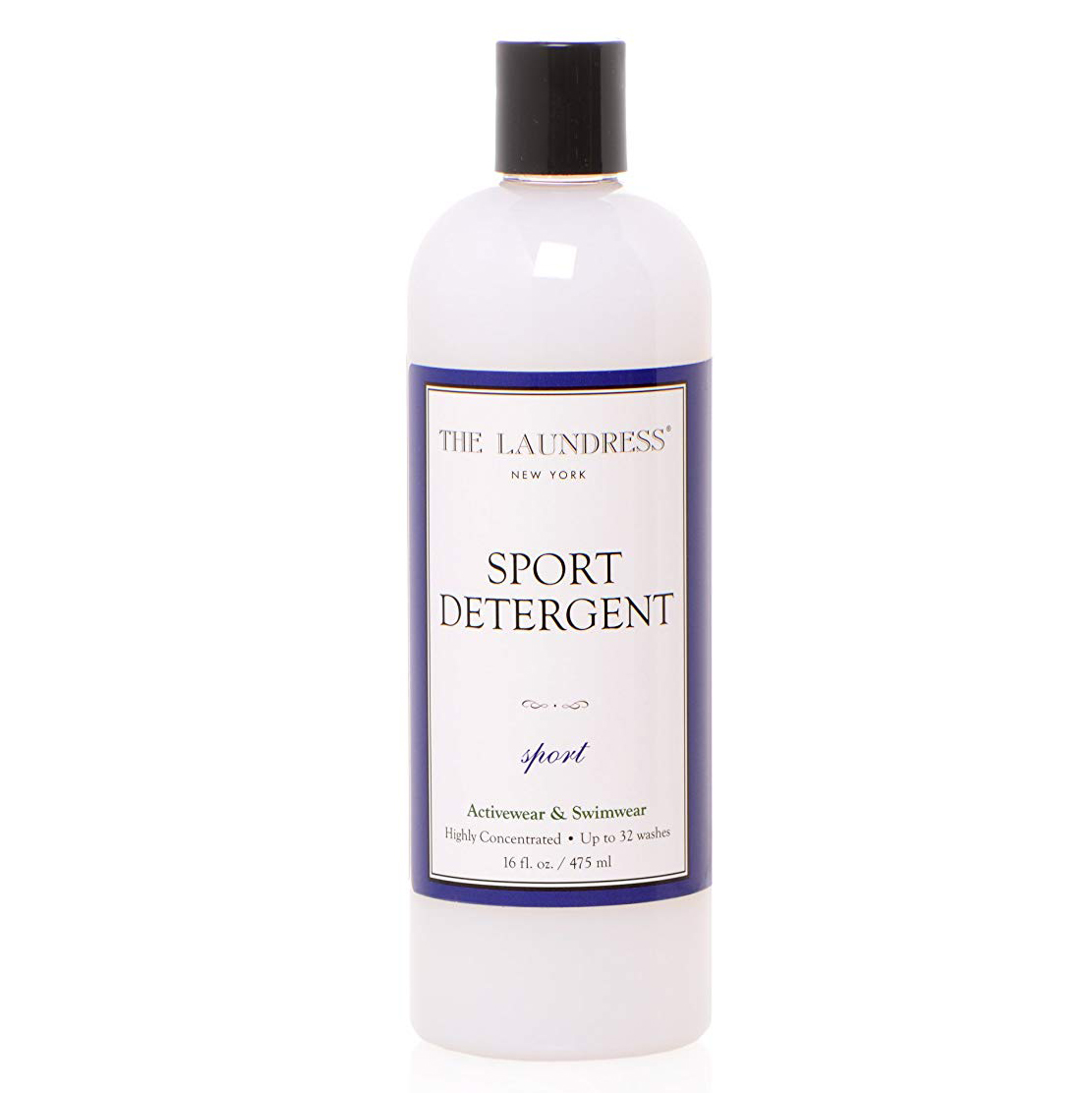 The Laundress Sport Detergent 16 fl oz
$19
Details
We want to smell fresh—both during and after a workout. Whether you cycle, swim, run, or Om, this formula works tirelessly to keep activewear in top form, helping to remove perspiration, odor, and stains. Ideal for all performance fabrics, including nylon, spandex, cotton, and synthetics. Highly concentrated—up to 32 washes.
A fresh, crisp blend of leafy greens, orange, rose, eucalyptus, and jasmine with undertones of musk.
How to use:
We recommend washing cotton and heavily soiled/odorous items in hot water. Wash all other fabrics in warm or cold water. If machine washing, turn items inside out. To avoid shrinkage or damage to elasticity, hang to dry or tumble dry on low heat.
Ingredients:
Plant-derived Anionic and Nonionic Surfactants, Stain-fighting and Cleaning Enzymes (Protease, Amylase, Cellulase, Lipase), Mineral-derived Cleaning Enhancers (Sodium Gluconate, and Calcium Chloride), Essential Oils, and Fragrance.
Nontoxic, biodegradable, and allergen-free.
Color and texture may vary with natural ingredients.
Free of petroleum, phosphate, phthalates, and artificial color.
Cruelty-free. No animal by-products.
CAUTION: Keep out of reach of children. Avoid contact with eyes. Do not ingest. If swallowed, seek medical advice.