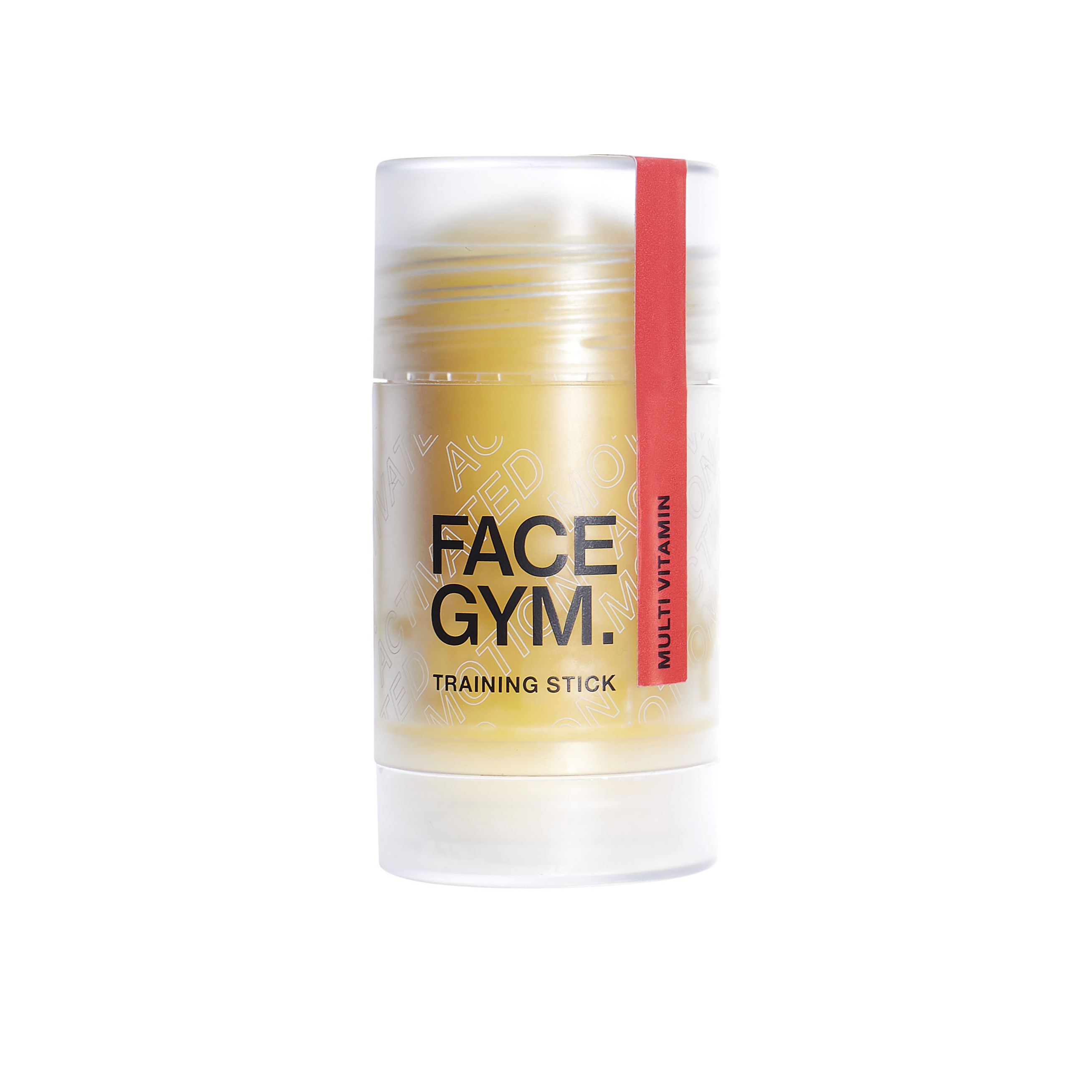 Face Gym Multi-Vitamin Training Stick
$49
Details
This potent Multi-Vitamin Training Stick for your face contains our unique MyoSKNFIT™, encapsulated vitamins C & E, and hyaluronic acid to replenish and revitalize complexion, giving a smoother, more even skin tone. The high potency vitamins C & E are delivered in a double-layered encapsulation system, allowing for a controlled release and longer-lasting effects.
How to use:
Apply to forehead, cheeks, nose, and chin. Work out for at least 20 minutes from application for the warm up, cardio, sculpt and cooldown phases to fully activate. In the case of excess forehead sweating, wear a sweatband to prevent product from running into the eyes.
Ingredients:
Vitamin C & E: A double-layered encapsulation system helps transport vitamins to the skin gradually.
Hyaluronic Acid: Hydrates skin, reducing the appearance of fine lines and wrinkles, as well as improving skin's hydration and texture.
Carrot Oil: Rich in vitamins E, A, and fatty acids, carrot oil helps to regenerate skin.
MyoSKNFIT™: The unique, motion-activated complex, exclusive to FaceGym, slowly releases active ingredients as you heat up, to energize skin.