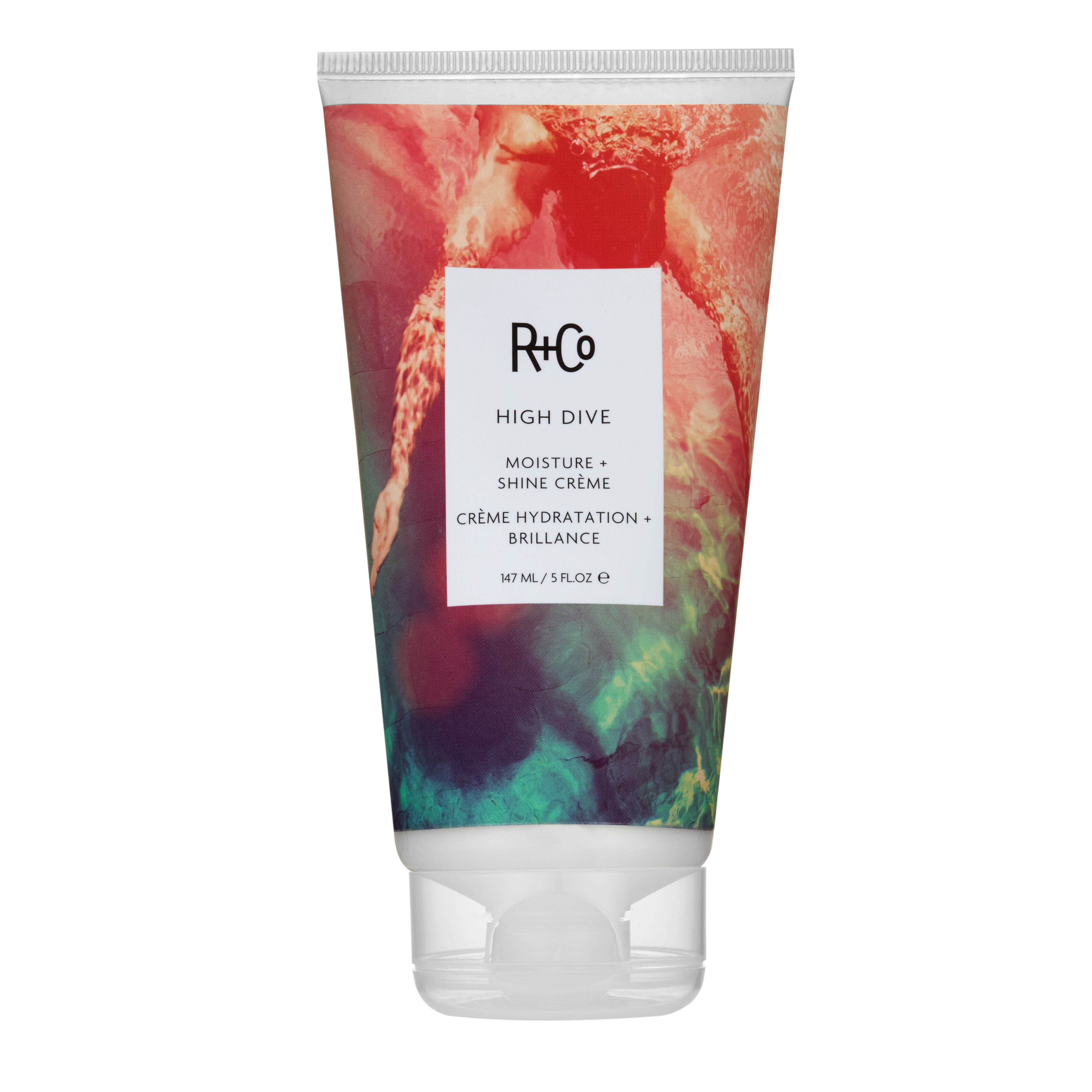 R+CO High Dive Moisture and Shine Cream
$29
Details
Plunge into deep hydration and reflective shine with High Dive. Formulated to smooth and seal hair, it moisturizes, softens, and drowns out frizz.Good for: styles that favor moisture over hold; smooth-textured looks.
How to use:
1. Work through towel-dried hair.
2. Air-dry or blow-dry. Doubles as a leave-in conditioner.
Ingredients:
Sodium PCA: This naturally-occurring humectant that is also found in healthy skin absorbs moisture from the air to deliver superior hydration and restore vitality to hair.
Sunflower Seed Extract: This Argentine extract conditions the hair shaft and locks in moisture to protect against external aggressors.
Vitamin E: Conditions and acts as an antioxidant to prevent damage.
Pro-Vitamin B5: Adds shine and moisture.