Katie
Katie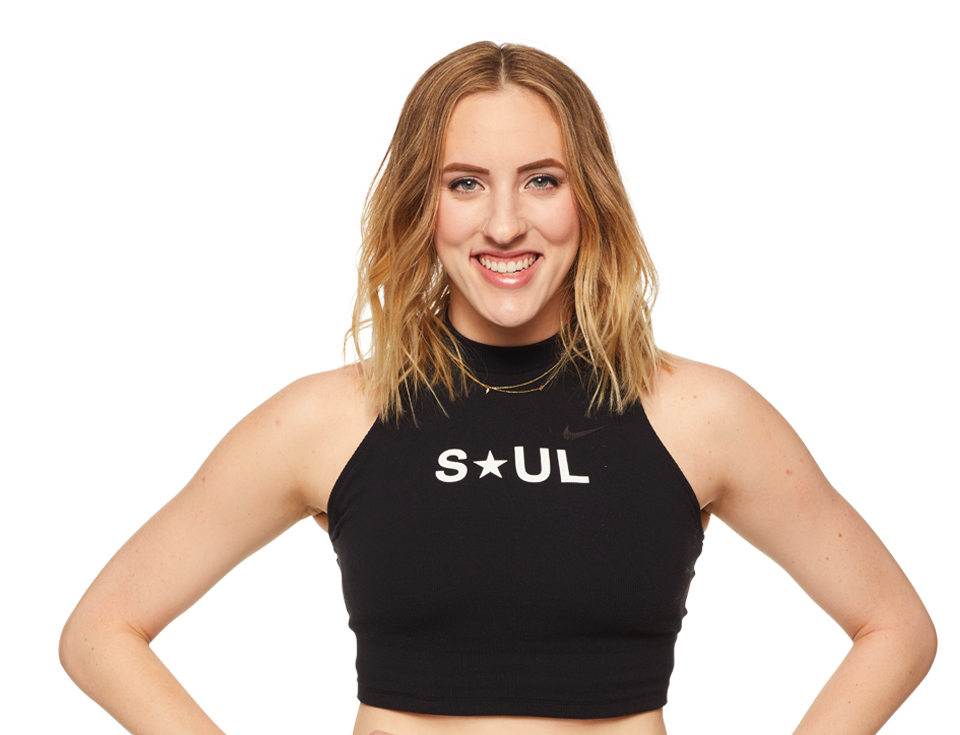 "No intimidation, only inspiration."
Katie brings her giant personality from NYC! After working hard behind the front desk at 63rd Street, she made the most fulfilling transition to instructor. With an extensive background in dance and musical theatre, Katie has a graceful yet wildly energetic vibe to her ride. She finds SOUL to be an incredible way to connect with others on a deeper level, while performing at an even more awesome level. Music obsessed, she lives for heavy beats, party-startin throwbacks, and anything that'll make you dig a little deeper. Join #katieskrew for the collective opportunity to surprise yourself with how badass you are.
Favorite Artist
Michael Jackson. Always.
Soul Destination
An African Safari
Favorite Dance Move on the Bike
Slow Press
Celebrity Who Embodies your Inner Rockstar
Dottie Hinson
Favorite Artist
Michael Jackson. Always.
Soul Destination
An African Safari
Favorite Dance Move on the Bike
Slow Press
Celebrity Who Embodies your Inner Rockstar
Dottie Hinson