'When I feel like slowing down, I imagine myself walking my daughter down the aisle'
March 15, 2016
o to SoulCycle for the free gum.
Let me explain: With two young kids, maximizing my time with them is the reason behind everything I do. To get old with my wife and see my kids grow up and be there when they start a family of their own seems simple enough. After losing my mom just as I was starting my own family, you learn that simple things aren't guaranteed.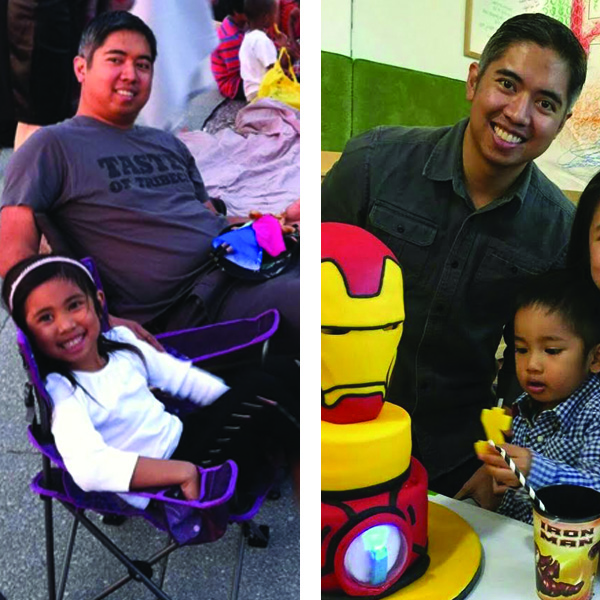 Last year, I approached my annual physical with my doctor fully expecting that he would tell me I need to lose some weight and exercise more, just like he always does. He would show me that my cholesterol is high and he'd just continue prescribing the same cholesterol meds I've been taking for 12 years.

But this time around, he had a bonus: He said I was now on the path to being diabetic and that if I didn't make some real lifestyle changes, it was only a matter of time before I was there. That predictable routine changed. Pre-Diabetes? What does that mean? In the grand scheme of things, it didn't matter what it was, because the real question I had to answer was, "Do I continue collecting health issues as I get older or do I try to do something about it while I still can?"
My wife had been encouraging me to try SoulCycle with her. I relented in the past, because all the other things we've tried to get into never really worked. When we finally decided to ride together, I really just wanted to prove to her it really wouldn't help change anything.
I couldn't have been more wrong.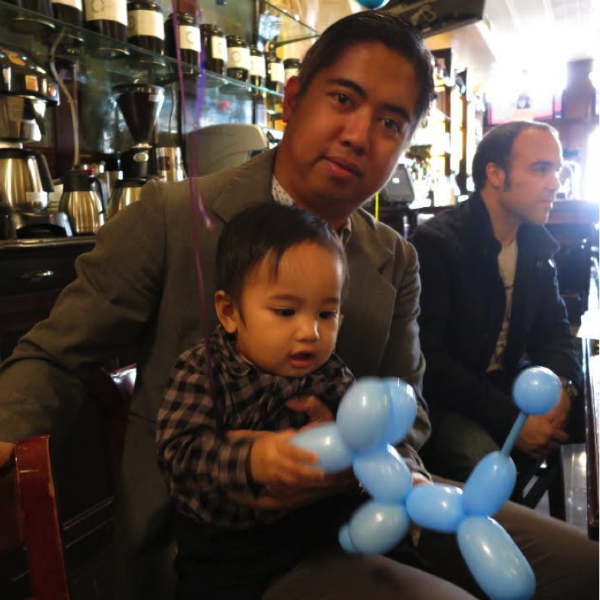 After that first SoulCycle class, I knew it was what I needed. The class was grueling, but I had a blast! When I thought I had nothing left, struggling to make it through the end of class, my mind flashed forward to a future where my kids were all grown up. So many feels. Being on that bike, fighting to keep up, you start taking a mental inventory of what brought you there. Those flash-forwards became a recurring feature of my rides. But the only way to get to them was when I pushed myself to the limit. So I pushed and pushed.
It took me five months of commitment to dieting and riding regularly at SoulCycle to lose 40 lbs. and slowly chip away at pre-diabetes. I was fortunate to start my SoulCycle journey with
Jaidus
. His fun playlists and soulful vibe really got me through the challenges that prevented me from being a better version of myself. My transformation started on the bike, but grew from there.
When I head for the door with cycle shoes and water bottle in tow, my kids know exactly where I'm going. My 6-year-old daughter makes sure I promise to bring back a piece of gum. Gum! To a 6-year-old little girl, SoulCycle is my gum supplier. She doesn't know I think about her and her younger brother when my legs are about to collapse after a tough climb. She doesn't know that when I feel like slowing down, I imagine myself walking her down the aisle. She doesn't know that when I feel like giving into the pain, I think about the grandmother she never met, who fought real pain harder than I can imagine. She doesn't know that the moment I clip in, I'm trying to be around as long as possible so we can go on more adventures together. All she needs to know is that I go to SoulCycle for the gum.
Jaidus and SoulCycle, thanks for the gum.
Do you have a Soul Story to share? Email SOULlife@soul-cycle.com! Want to ride at SOUL? Grab a series HERE then book a bike!