Soul Transformation: Will Keightley
November 13, 2015
After losing his mom to cancer, WILL KEIGHTLEY lost the motivation to work out. But when he clipped in at SoulCycle Castro, he discovered exercise he loved and a strong community that supported him. Now 25 pounds lighter, this rockstar shares his Soul Transformation…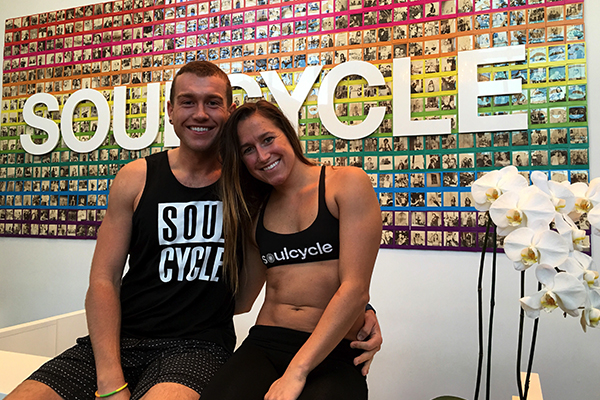 I had heard the buzz surrounding SoulCycle for some time and was hesitant to try because I didn't want to be the noob. I tried a class at Union Street a year and half ago and I really didn't get it. However, that all changed when the Castro studio opened and I heard about Ian's classes. Since I live in West Portal, which is close to Castro, I decided to give it a try and my life was changed forever.
I was very nervous and excited and stood by anxiously awaiting one of the front desk staff to set me up on my bike, bike 21, front right side bar. Much to my surprise, Ian descended from the podium and set me up on my bike and instantly I felt at ease, part of the room and ready for whatever the next 45 minutes held. A few songs into class, it suddenly clicked: "I get it now", I thought to myself. This is what SoulCycle is all about. I left class that day feeling elated and renewed and looking forward to my next class.
I lost my mom to cancer two years ago and fell out of a regular workout routine. I ran a few times a week and lifted weights here and there but my heart just wasn't in it. I was in a fitness rut and felt uninspired to move my body. SoulCycle changed all this. I started noticing my mood would improve at even the mere thought of that iconic bright yellow or a faint whiff of the trademark grapefruit scent. The people I was becoming familiar with and seeing regularly at the studio were inspiring me and radiating positive energy and smiles. I started looking forward to class each week, and noticing that I had more energy during the day to do work and other things in my life. I was smiling more and making friends. The magical stuff you do in those four walls bonds you to the other people surrounding you.
After only a few weeks, I noticed changes in my body and my mood. I was craving more than just one ride per week. I started becoming close friends with other riders, coming earlier to class, staying later after class. Talking with the instructors and using their feedback to become a better rider.
Since Castro opened, I've lost 25 pounds and I'm currently in the best shape of my life. I've made life-long friends from this experience and now surround myself with amazing, like-minded healthy people. If you told me nine months ago that I would be waking up at 4:45 AM on Mondays and Wednesdays and at 6:00 AM on Tuesdays and Thursdays to work out, of all things, I would have slapped you and called you cray!! But now, I honestly look forward to these morning classes, the most wonderful part of the day. Doing SoulCycle in the morning sets the tone for the rest of the day and sets you up for immense success. I have more energy to lift weights in the evening and I'm inspired to make healthier food choices throughout the day.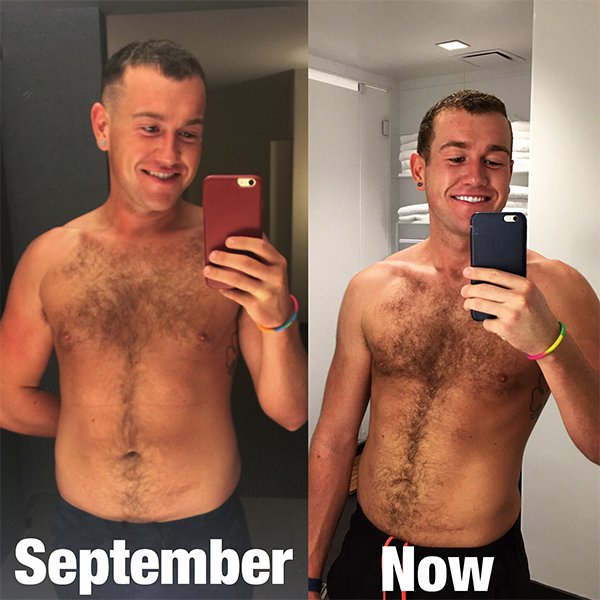 "Live your life like you ride your bike," says instructor Megan Sparks. I love the way that Meg ends class; it is literally impossible not to feel like you can conquer the world and that what you just did for the past 45 minutes really meant something.
When you are giving it all on the bike at 6:00 AM or 7:00 AM, it is extremely motivating when I hear "You didn't get up to give up." It really rings true and pushes you further. At the end of a long sprint or hill, "You can do anything for 30 seconds," can give you that extra oomph from within.
I would not be the man I am today without SoulCycle. My life is on a different trajectory because of Soul and I couldn't be happier. I intend to continue to enrich my life both physically and mentally and the sky's the limit on where I see myself six months from now on my Soul journey. I have completely transformed by body. Now I consider myself an athlete and I put the same emphasis and determination into my daily life that I do when I am on a bike surrounded by my fellow beautiful riders. SoulCycle saved me from a dark, uninspiring point in my life and breathed a vibrant, sweaty spirit back into me.
Do you have a Soul Transformation to share? Email blog@soul-cycle.com! Want to ride at SOUL? Grab a series HERE and book a bike.
MORE FROM SOUL