Soul Transformation: Lindsay Meola
November 10, 2015
"SoulCycle has reshaped my body, and it's still reshaping the way I think," says LA rockstar LINDSAY MEOLA. In her Soul Transformation, she shares how tapping it back helped make over her strength and motivation.
Every Saturday morning, Alba kept encouraging us to write down what we wanted on a piece of paper, and then make that want a reality. The day before my birthday, I finally did it: I wanted to get serious about getting back into shape. So, I celebrated with probably the best cake I've ever had, and then I called a trainer. Day 1 we went through a new diet plan and took photos. I laughed, and scolded him, "You're taking away everything I love!" and he shrugged and said, "I'm not taking away SoulCycle."
The first week was absolute hell. I've been riding at SoulCycle since I instantly fell in love at my first class in New York City back in 2012, and I had come to consider myself a resistance queen. When the instructor would say to add a turn, I'd add three.
But this whole week was a struggle; I was starting the class with one turn on the bike and finishing with two. Instructor Lindsay Buckley had just gotten back from maternity leave, and her classes were like mini concerts with routine standing ovations. Something was off that day, I could tell, but I was too selfish to notice. "I can't do this, this is too hard, I need more carbs, I can't work out like I used to." My mental track was spinning, feeling sorry for myself, and I was appalled at the shallowness of my hill climb.
This was a Soul Survivor, and it was clearly holding up its end of the bargain. Suddenly, I tuned back in. Lindsay was crying. She was telling us that her newborn baby needed brain surgery. My heart stopped. My eyes welled up. And then I almost laughed. My thoughts reframed instantly, "Seriously? I'm sitting here feeling sorry for myself because I'm on a diet, and there's actual struggle out there. I'm going to do this, because this is nothing in comparison—nothing." I made a mental pact with myself; when I felt like I couldn't do it anymore, if for no other reason, I'd find strength and give it up for that little boy.
SoulCycle is all about setting intention, and once mine became clear, I started riding like a mad woman… more than seven times a week. SoulCycle now represented building strength to me — inside and out — and I couldn't get enough of that feeling…I still can't!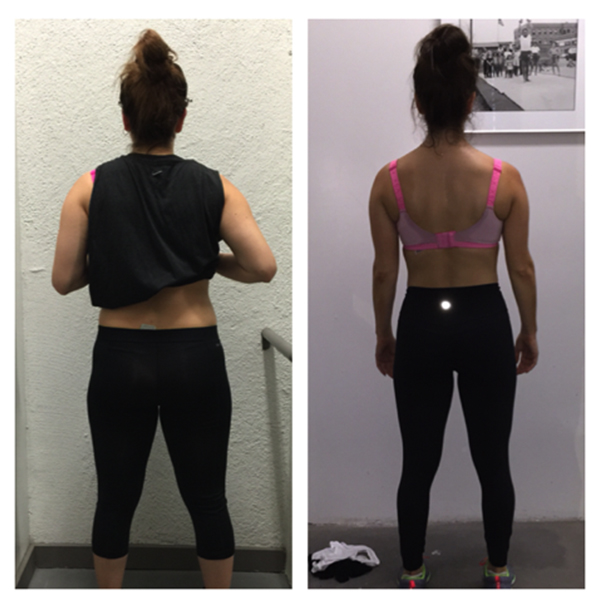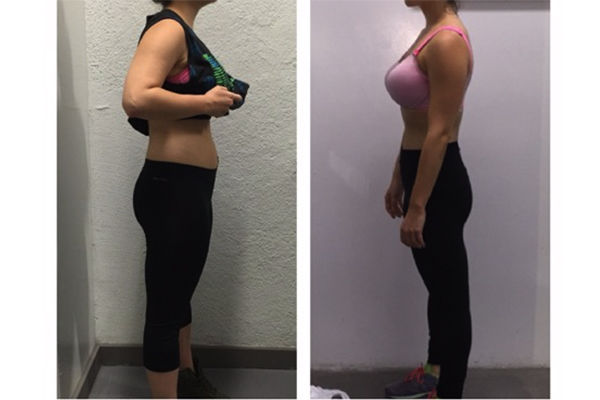 SoulCycle has reshaped my body (check out my before and after pictures above!), and it's still reshaping the way I think. That's where the transformation really comes from; losing the weight is just the result of figuring out what I'm afraid of, physically, mentally, and conquering it. In the infamous words of Kym Perfetto, "You're on a bike that doesn't go anywhere; come on, what are you afraid of?" Certainly not as much anymore, that's for damn sure.
Do you have a Soul Transformation to share? Email blog@soul-cycle.com! Want to ride? Grab a series HERE and book a bike! Questions or comments? Email blog@soul-cycle.com
!
MORE FROM SOUL