'Reconnecting with My Inner Athlete': MONIQUE HERENA's SOUL Transformation
April 12, 2016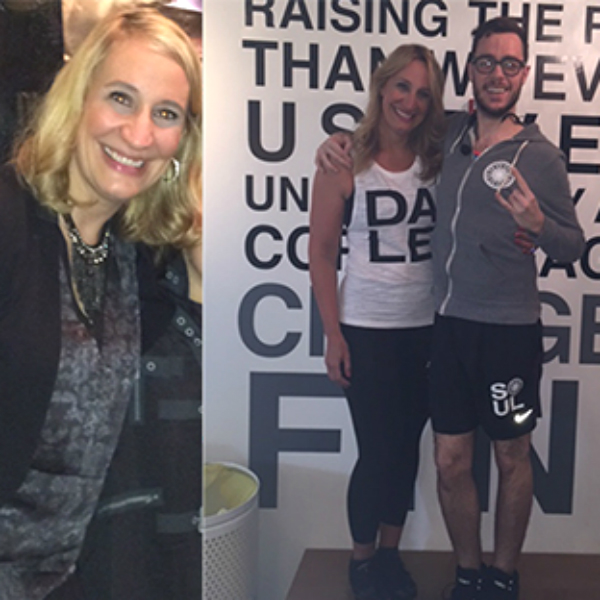 I'm a busy Wall Street executive and mom of three. Bringing my best every day at home and work defines me. That's why a medical exam in early 2015 was a serious wake-up call. I had gained 35 pounds since my prior visit and my numbers were not good. I realized that I may have been bringing my best for others, but I wasn't doing the same for myself. I decided right then and there that I needed to be just as consistent with my fitness routine as I was with my track record of performance professionally and with my family. I needed to turn my focus to my own health to be the best I could be for everyone around me and for myself.
Growing up, I played a number of sports, danced and played music. I was an aerobics instructor in my 20s and had kept a love for health, music and fitness going into my 40s, but there were a lot of ups and downs along the way. Three pregnancies, lots of life changes, new and demanding jobs, my mother's chronic illness and moving around the world many times all took their toll. I handled the stresses of life the way I'd learned from growing up in a large Italian family – with food.
After my wake-up call, I realized that I needed to make some real changes and sustain them. Just as I coach others at work, I knew I couldn't do it alone. I admitted to myself that I had developed an unhealthy relationship with food and sought help from a nutritionist. My husband of 16 years and biggest supporter, Lou, encouraged me to build on my work with the nutritionist by creating a holistic goal that focused on creating more health and energy. I put together an aggressive plan, including hiring a personal trainer. But I also needed to find some type of hardcore cardio to burn some serious calories.
I had heard about SoulCycle from a friend and colleague and had driven or walked by the studio many times, but I was too self-conscious to give it a try since I was at my heaviest weight. All that changed again when Lou said, "What is the worst thing that could happen? You take one class and don't like it?" That same day, I called SoulCycle in Scarsdale to register for my first class.
Almost a year ago – on May 13, 2015 – I walked into the
Scarsdale SoulCycle studio
for my first ride. Looking back, it was a pretty courageous move. It was a 6:00 a.m. class with
Taye
and I had no idea what I was in for. Seriously intimated but highly motivated to make some real changes in my life, I was warmly greeted by the smiling front desk staff, and had my water, gum, shoes and bike set up in the back of the room, bike 47.
Forty-five minutes later I exited the room literally transformed… mind, body and soul. At some point after the arms series, I remember crying harder than I had in a long time. As I listened to that Janet Jackson song, I made a commitment to myself to make some big changes. I told myself that there were really no excuses. I just needed to show up and be the athlete and warrior I knew I was inside already. All of the things that I loved were present in that dark, candlelit room. A connection with others in the form of a community reminded me of my love of team sports. The personal challenge, motivating music and feeling of accomplishment I had upon finishing the class gave me such a high it had me floating out of the room! I wanted to feel this way again and again.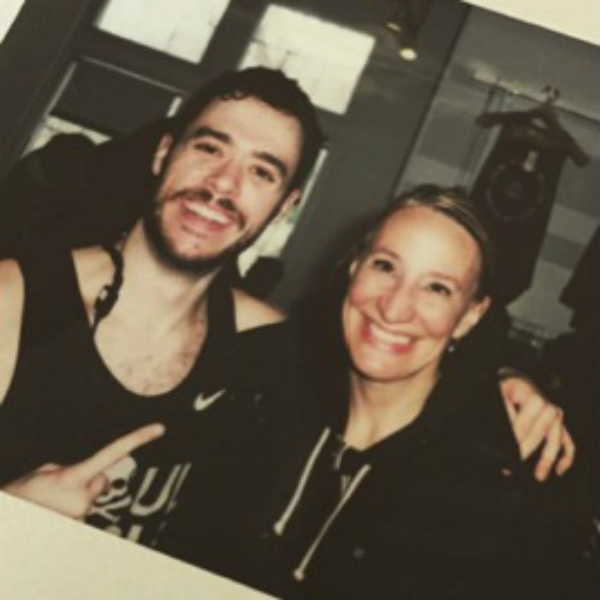 Almost a year later, I'm 35 pounds lighter and the picture of health per my annual check-up. I credit my three to five rides a week, mostly with
James J.
,
Martha Kaplan
,
Selena Watkins
and others, with my transformation… mind, body and soul. I remember James J. saying during one of my early rides that change starts right now; it isn't a number on a scale or external measure, it starts inside yourself and you decide what you what to be in that room and outside of the room. I also was inspired by how Martha speaks about mindset and breaking through any barriers that we have imposed on ourselves.
My home studio in Scarsdale feels like family. I love every single one of the staff members and so many of my fellow riders. I also sometimes ride in Tribeca
TriBeCa
, which is close to my office. I'm so addicted to the feeling, the energy and the motivation that each ride delivers. My husband and two sons ride with me or on their own and my oldest son has developed a SOUL addiction to match mine.
Realizing that I was human like everyone else and had gained some weight but could work hard to make changes -- and get some help from my community -- made all the difference. Today, I have tons more energy, work out with my trainer three times a week at 6:00 a.m., ride at SoulCycle three to five times a week and still text and speak to my nutritionist for help in making the best choices. Life still presents up and downs, but it is all about how you ride them out.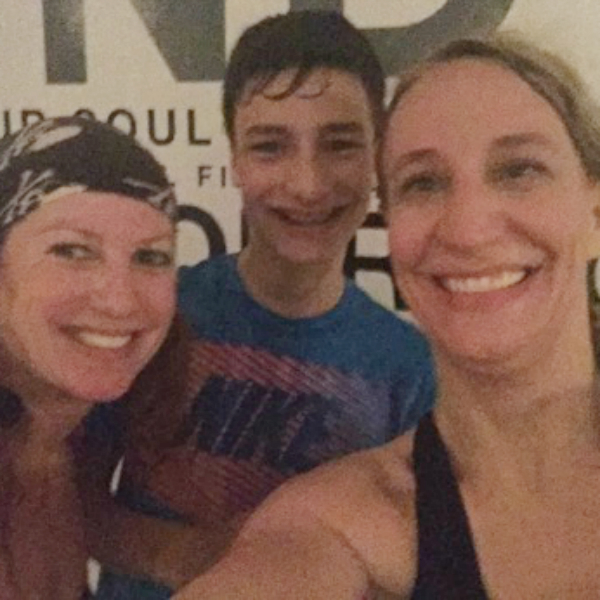 I hope that my journey can inspire many at work, home and at the studio to reach for their goals and not give up. I often joke that I have an equal amount of executive gear and SOUL gear in my closet now. At the studio, I have moved from the back of the room to the front row. I've even ridden on the podium a few times, leading the pack. I no longer turn to food as stress relief. I turn to food for fuel to power my SOUL. Almost 200 rides and one year later – a year that included completing a Turn It Up 20 challenge – I dream of becoming a part-time instructor in the future to inspire others to make SOUL a huge part of their transformation.
My biggest lesson from SOUL is that anything is possible. It isn't about being perfect, but no matter where you are starting, you can always be better in the next moment than you are right now. For me, that means continuing to rediscover my athlete self, improving my health and being completely addicted to being a stronger athlete and inspiration in every aspect of my life. No matter how crazy my schedule at work or at home, I hold my Tuesday evening, Saturday and Sunday classes sacred. Discipline and personal accountability for my fitness and nutrition has made all the difference. I hope to see you on a bike!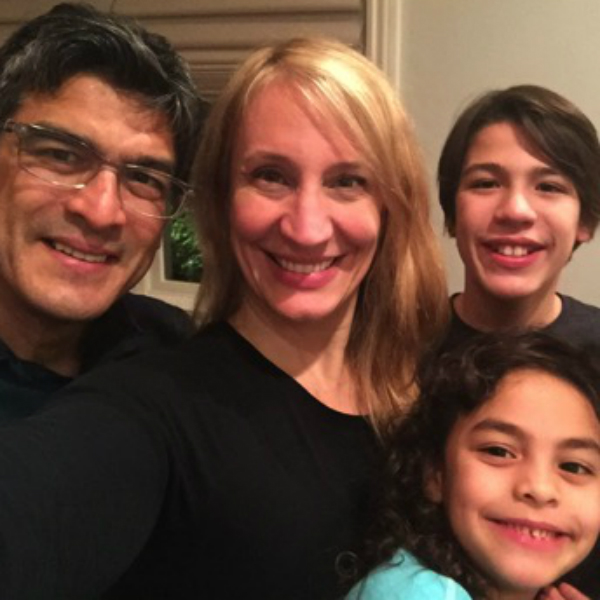 Do you have a Soul Story to share? Email blog@soul-cycle.com! Want to ride at SOUL? Grab a series
HERE
then book a bike!
MORE FROM SOUL: