Inside Kaley Skoglund's Soul Journey
October 19, 2015
When KALEY SKOGLUND discovered SoulCycle three years ago, she knew she had found her dream job. Now leading the pack in Bronxville and Rye Brook, she shares how she made the leap from rider to rockstar instructor…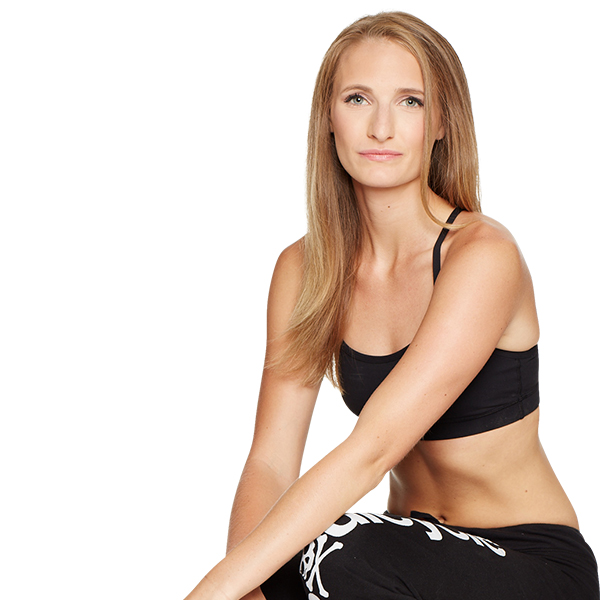 Let me just start here: As I sit writing my Soul Journey, I have to be completely candid — I never in a million years thought I would have the guts, the courage or the gumption to jump.
I never believed that I could choose passion over logic, chase a dream with no safety net, take a hobby and make it a profession, or stop listening to the voice inside my head that kept telling me no and to just go for it. But let me tell you, it is amazing what you can accomplish when you just give yourself the chance to succeed.
When I walked into my first SoulCycle class nearly three years ago, I was pretty sure I had reached the Mecca. This place was insane — it was 9:30 AM on a Wednesday in Union Square, but heck, it felt like 2:00 AM on a Saturday night. The lights were low, the bass was high and the anticipation in the room was thick.
I was in. I was addicted.
I was also working a very demanding job at a digital services company and teaching fitness classes before and after work. I was putting in my hours, dedicating myself to a career — to something with tangible outcomes, outlined steps on a corporate ladder.
I was doing what I could to balance passion with work-to teach, to ride, to let myself experience that joy while still keeping my corporate stability.
It could have gone on forever. I could have stayed safe, colored inside the lines, never asked what would happen if I just tried — if I just sent in my application, if I just auditioned, if I just had one brave moment.
It was a Thursday night, I was back at Union Square two years under my belt from my first class, and I had raced to get to Melanie's 6:30 PM class. I grabbed my seat on the side bar, the place where I felt like I could just blend, just be with the pack.
The song was by The Script, it's called "It's Not Right For You," and it pulled the rug out from underneath me.
I couldn't ignore the lyrics. I couldn't sit there and not realize that I was being smacked in the face with lyrics that were straight up calling me out. Daring me to do something.
Days later, I was scanning Instagram from my desk when I saw it: A graphic of the upcoming audition dates. I had two days until the NYC auditions. Two days!
Funny enough, I had written my application letter months ago, had it sitting on my computer just waiting to be sent to into action. Just waiting for me to decide that I was ready for the possibility of being a renegade.
I think it's safe to say that the rest is history.
I'm here, on the other side, quite a few steps away from the corporate world I started in — still building, still creating, still figuring this whole thing out.
You don't learn it over night. You don't take one brave step, make one huge leap and then have it all together…but you are brave as hell and well, wherever you go from there, you've got that on your side. The power to be renegade, a rebel, a catalyst.
Questions or comments? Email blog@soul-cycle.com, and catch classes with Kaley at Bronxville and Rye Brook! Want to ride? Grab a series HERE and book a bike!
MORE FROM SOUL