"I became the happiest version of myself": Taylor Elkow's Soul Transformation
December 29, 2015
Since she first began tapping it back, TAYLOR ELKOW has shed more than 40 pounds while discovering strength, confidence and a community of support. Now she shares her inspiring Soul Transformation....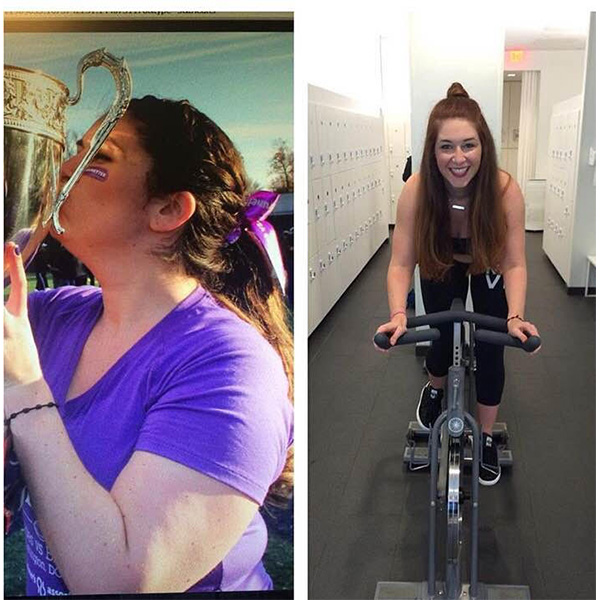 I never thought that a cycling class could have such an impact on my life, or entirely transform the way I feel about myself, but here I am, more than 125 rides later.
I began my Soul journey in the worst shape of my life. As an athletic teen, I was always fairly slim, but with the stress of graduating from college and my first few years in the real world, I had spiked up to almost 200 pounds. The first time I saw that number on the scale, all I remember was being somewhere between hysterical and shocked.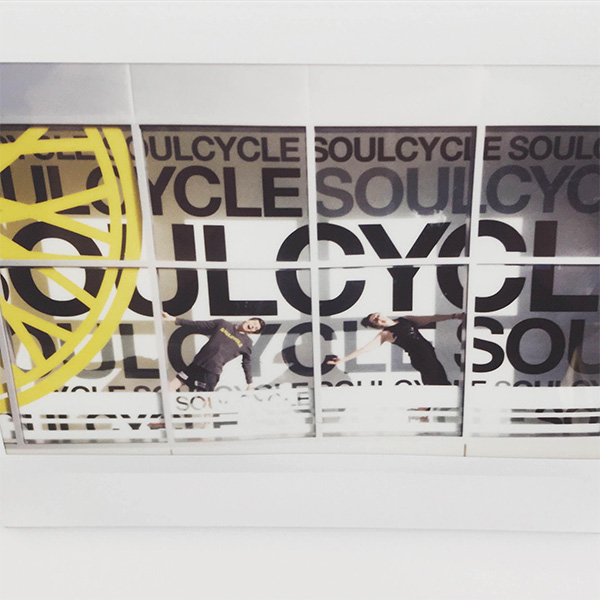 Immediately, I promised myself something needed to change. My first Soul ride was January 3, 2015. Tucked into a corner in the third row, I nervously set up my bike and clipped in for class. Within 30 seconds, I was totally lost. I had no idea what was going on and my anxiety was at an all-time high. I was convinced I looked like a complete idiot and people were noticing. As soon as the stretch was done I unclipped as fast as I could, grabbed my coat and sprinted back to my car, swearing I would never come back.
After talking to my sister — an avid SoulCyclist in the Chestnut Hill pack — I decided to return six weeks later and give Soul another try. It took me four months to complete my first five rides, but all of a sudden something clicked.
I had tried diets, I tried other workouts, but nothing was working in the long run. It was in Tiffany's 7:30 Friday class where everything began to change. I began to look in the mirror while I was riding, feeling proud of what I was doing rather than self-conscious and ashamed. As I grew stronger, I moved from the third row to the second. I was then encouraged to ride in the front row after Tiffany mentioned that I was a "strong rider" -- that moment that was a turning point for me.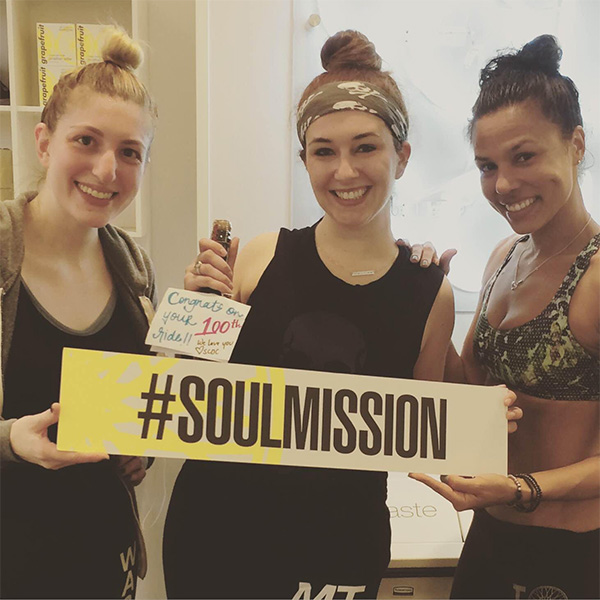 That was just the push I needed to slowly start increasing how many rides per week I was putting in. By July, I was committed to finishing my first 100 rides before 2016, and in less than four months I had put in 70 rides. On November 7, I clipped in on bike 7 (#girlfriendbike) to celebrate my 100th ride with Tiffany.
And that instructor whose class I ran-not walked-out of? Well, I'm happy to tell you I definitely returned to that class. Looking back, I now laugh with Kathleen about that first class and she reminds me, "Hey, I did something right! How many times have you been here today?" That crazy fast class has gone from scaring me senseless to the place I need to be to close out each week and start the next.
Every class I take with Durrell is always able to center me and make me feel like a spiritual gangster. I had no idea someone could combine that much soul and hip-hop into one class, but without it I never would have been able to complete my first triple.
From Allie and Chris Pepe's infectious energy and killer playlists at Georgetown to Pauline's beginning of class rituals, even bad days have the ability to easily turn around in those 45 minutes. Classes that never seemed to end now go by way too fast. Soul has become a place to let everything go, hoot, holler and be myself.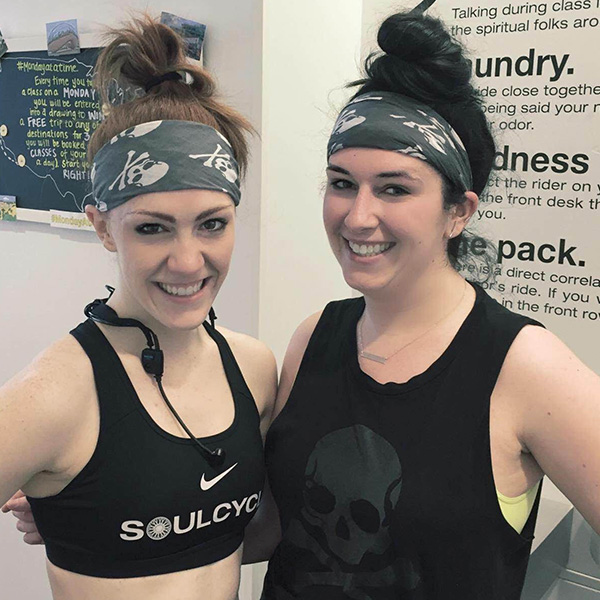 As happy as I am that I have lost more than 40 pounds (and subsequently thrown my scale out), my real victory is how I now feel about myself. For as long as I can remember I have suffered from a horrible body image. Waking up and looking in the mirror was a struggle. The bigger I became, the more I struggled. I felt trapped inside both my own head and a body I no longer recognized.
Clipping in at Soul gave me 45 minutes when I could come out of my head and truly be present in the room around me. As the energy in the room began to change my body, I also noticed the vibe of the studio now affecting my outside life. I began eating healthier and happy hours were replaced by classes. Most noticeably, I am now a happier person.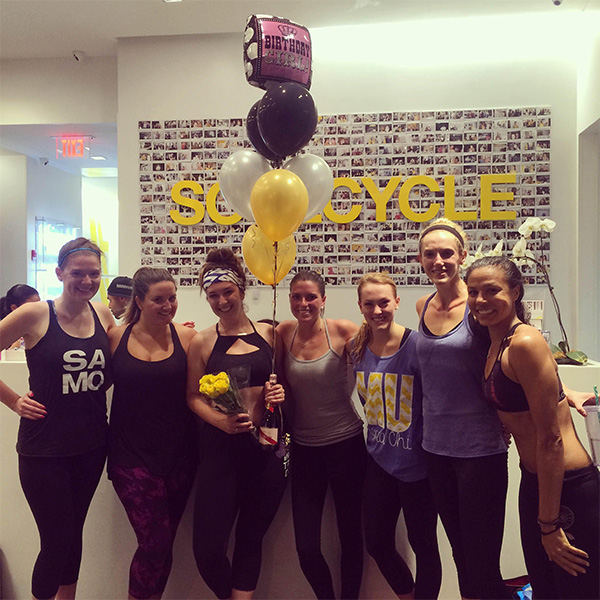 I don't know if I will ever be able to thank the people I have met at SoulCycle for the impact they have had on my life. To the friends I have forced to come with me, the friends I've made, and the instructors and staff that have been there along the way, thank you. You have helped me become the happiest version of myself.
Have a Soul Story to share? Email blog@soul-cycle.com! Want to ride? Grab a series HERE and book a bike!
MORE FROM SOUL