How Instructor Durrell Brown Lost 115 Pounds
February 1, 2016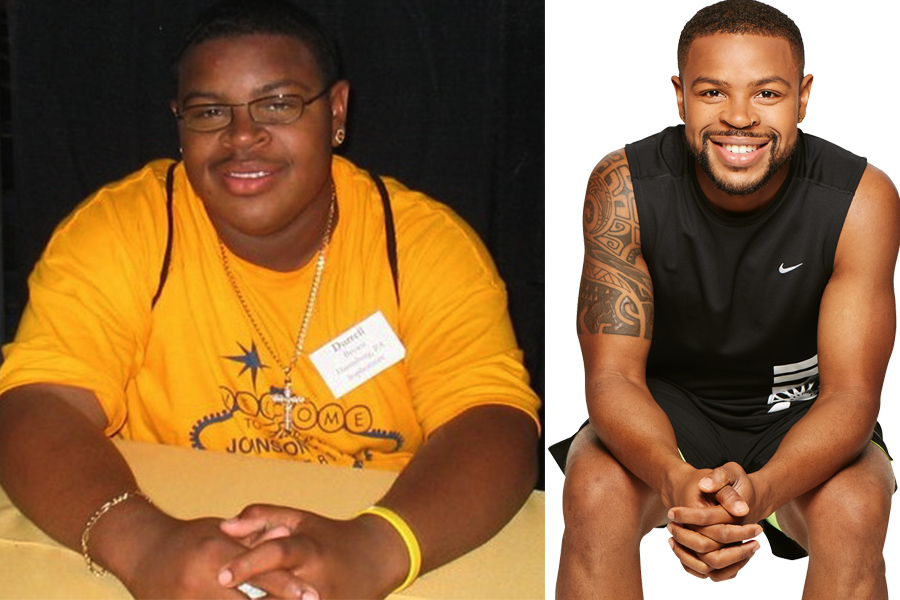 What inspired your transformation?
I knew I was overweight because of the poor eating choices I made in the past. The only way we see change is by small decisions we commit to making for ourselves. So in the summer of 2007, I decided that my small decisions would now lead to big change. That big change was losing weight. I never set my mind on specific number; instead I wanted to make it a lifestyle change. That one decision changed my life forever.
How did you start?
That summer I made a pact with myself to run a mile a day, everyday. I also vowed not to consume junk or fried foods and to only drink water. This promise turned out to be very promising. I started the summer with a pants waist size of 38 and by the end of the summer I was down to a size 34 waist.
How did you feel?
As I embarked on this new journey, I felt a sense of nervousness and anticipation knowing that the decision to commit to a healthier life would be life-changing. Each day I approached with optimism. Some days were harder than others especially when it came to staying committed to clean eating and nutrition. Believe it or not that is what I struggled with the most. Once I learned that the key is moderation, things got better as the summer went on.
What were some of your biggest challenges along the way?
Nutrition was a huge hurdle for me. I struggled with it for a while, and even to this very moment I have my struggles. I committed to a clean eating lifestyle. I don't encourage dieting because eventually it will end. Changing the exterior of your life has to do with the small decisions we make daily.
What did a day in your eating look like?
On an average day, I would start with a protein driven breakfast like four eggs scrambled or in an omelet, followed by a protein shake two to three hours later. For lunch, I would have lean protein (such as chicken, turkey or fish) with a healthy carb and a veggie. Two to three hours later I might snack on a Greek yogurt or have a protein shake before or after the gym. Dinner would be the same ratio as lunch: Lean protein with veggie and a carb.
And what first brought you to SoulCycle?
I was introduced to SoulCycle through an amazing friend. After my first class with David in West Hollywood, I was hooked.
How did riding make you feel?
I felt so free on the bike and in that room. By that time, everything had come full circle. Being at SoulCycle makes you focus on all of those things — mind, body, strength — at once. When you're there, you're taking care of your body, making a choice to commit to an activity that will help you stay fit and also mentally and spiritually fill you up as well. I think that's the reason I felt at HOME and what kept me going back to SoulCycle. It was the fact that I could come to place that could enrich my life in a way so that when I left, I felt so amazing in less than an hour. After a month of riding at SoulCycle, I felt amazing physically but my Soul was also on fire — on fire for the things that aligned me more to my true self.
How have you stay motivated?
Tracking my goals, successes and defeats has kept me motivated. I used my defeats as motivation to get better. Finding a friend to hold me accountable to my fitness goals as well working out with a partner. Finding new activities that I really loved doing kept me focused not on the activity but how good of time I was having. I am a huge tennis fan so I would always meet up with friends to rally two to three times a week.
Do you have any mantras or quotes that inspire you?
Henry David Thoreau: "GO confidently in the direction of your dreams; LIVE the LIFE that you've imagined." The last words in that quote always play out in my head. They always push me beyond my current perspective.
What have your learned through this journey?
Small decisions lead to BIG change.
Questions or comments? Email blog@soul-cycle.com! Want to ride? To book a bike, grab a series HERE then book a bike!