How Allie Ponzio Lost 100 Pounds at SoulCycle
March 8, 2016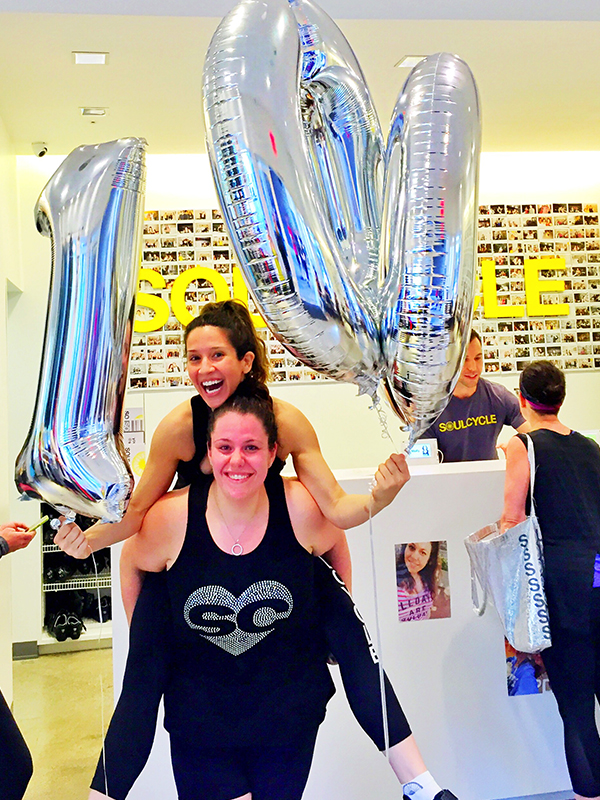 Like a lot of people, I grew up a chubby (but active) kid. But by the time I was in high school, problems at home pushed me squarely into angsty teen territory and my weight sort of skyrocketed from there. Eventually the angst dissipated, but the weight did not.
When I started working on my PhD at USC, I went for a physical and got my first real health reality check. The doctor told me it was critical for me to stay under 300 pounds. When I weighed in at 297 pounds (and a size 24), I was relieved. But the reality was that at 297 pounds, I was double the weight that I should've been in order to have a healthy BMI.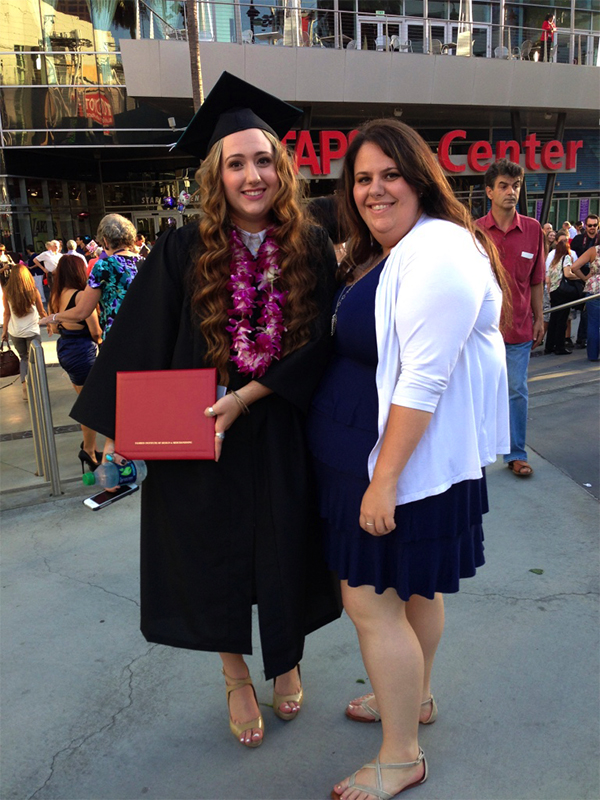 Looking back, I didn't realize how bad being OK with that was, or how little I seemed to care about myself then. Working on my PhD was the most important thing to me, and taking care of myself was simply not something I made the time for. When you're busy, it's easy to make the excuse of not having enough time.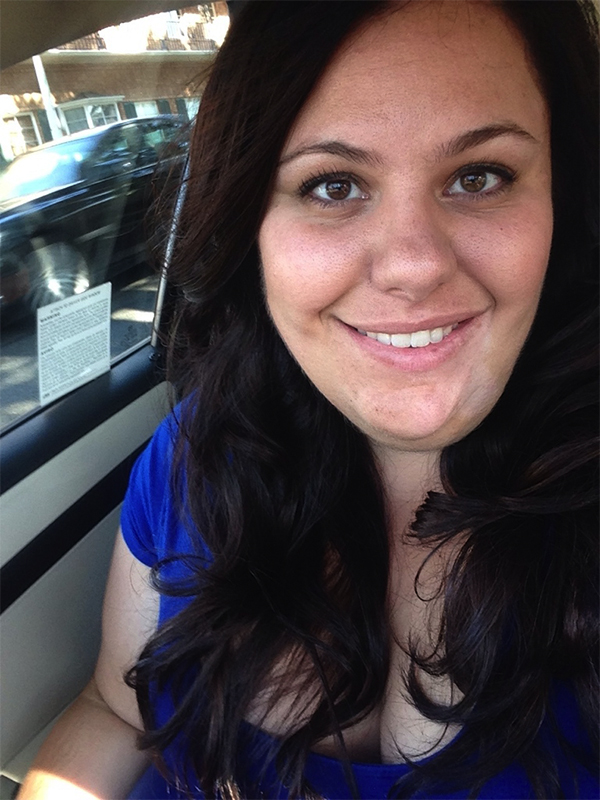 I remember very clearly the moment I decided I wanted to try SoulCycle. I spent the whole of Labor Day weekend 2014 crying over a breakup, eating terribly and spending far too many hours on the couch. I realized that I had, once again, put all my energy into someone else, and none into myself or my well-being. I was feeling extremely anxious and depressed, and that, coupled with how little time I was spending on actually taking care of myself, brought my self-esteem to an all-time low. In a moment of clarity, I decided to do something about it. So I called Pasadena SoulCycle and booked a bike in the back row.
I thank whatever fate, god or deity led me to pick that Sunday 8:30 AM class with Lisa M., because that day changed my life. That first class was the hardest 45 minutes of my entire life, but I was determined to do my best. The struggle was so, so real. Not only because it was physically taxing, but because my inner strength and mental focus were so depleted. I felt broken. But honestly, once I managed to get myself unclipped and catch my breath, I felt so good about myself. Lisa had shown me that I was capable, that I was able to find strength. I survived. I was still breathing. After class ended, I knew I had to come back. I knew this was exactly what I needed to right my life.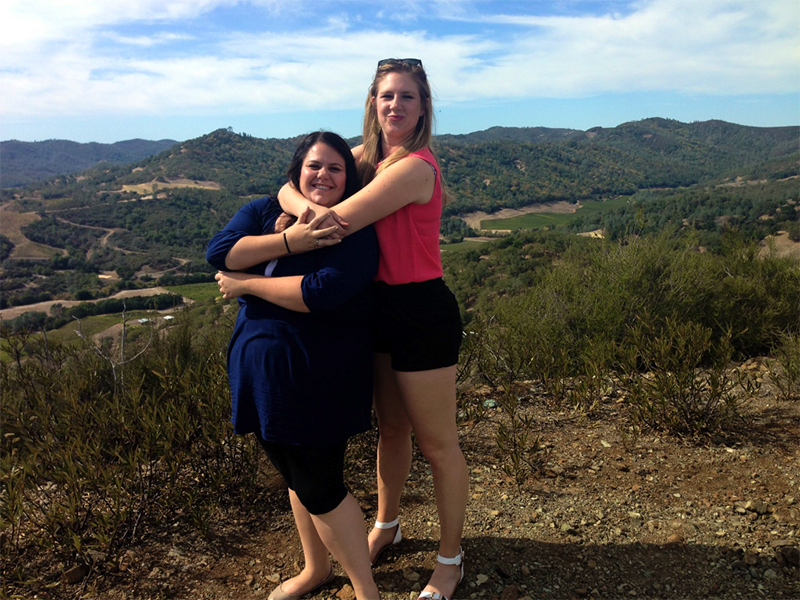 I started going once a week, then twice a week. Then came working on my diet. I focused on whole foods, lean proteins, veggies and good carbs. Being a foodie, I knew I could never cut things like grilled cheese sandwiches or chocolate pie out of my life, so I didn't. I eat clean about 80 percent of the time, leaving 20 percent for indulgences. It helps with cravings, and it keeps me strong for riding. I honestly haven't done anything crazy. I just cleaned up my diet, added exercise and learned what portion size actually means. I've learned that food addiction is a real thing. I've learned that reaching for food when I'm bored, sad or happy isn't the right way to respond.
Combating my relationship with food has been challenging, but manageable. With all these relatively minor changes, and since that fateful first class, I am proud to say I have lost 100 pounds with SoulCycle. No surgery, nothing extreme. Just giving myself the chance to finally take charge of my well-being.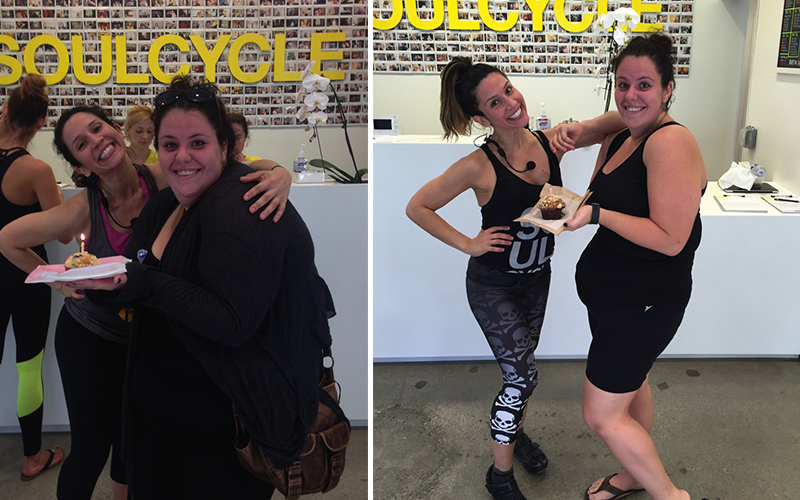 Today at 197 pounds (and a size 12), I look back at the last 16 months and feel so much gratitude. Gratitude for the SoulCycle staff, who always check in and are so helpful. Gratitude toward my fellow riders, who have laughed, sweated and sang along with me through every single class. Gratitude toward my family and my friends who have come to class with me and made it through alive. But mostly to Lisa M.
Lisa is the epitome of SOUL. She is brave, she is courageous and she believes in fighting for yourself. She helps me prove every day that pushing through a struggle to get to the other side is worth it, because you come out the other side stronger. I will never be able to repay her for her kindness and generosity of spirit both on and off the bike.
My life is really different now, and I can't believe how much better I feel in my own body. The standards I have for my own health and well-being are so much higher than they used to be. My skin and hair feel healthier. My asthma is basically gone. I run up and down stairs without getting winded. I can walk into any store and find a cute outfit. I love myself so much more. I thought my life was pretty good before, but I had no idea how amazing it could be as a truly healthy, happy person. I feel like I've lost so much more than 100 pounds (really more baggage than I ever thought possible) and gained a much richer life.
Although I haven't yet reached my goal weight (I still have about 50 pounds or so I want to lose), I know that SOUL will help me get there. Not with fad diets or crash exercise regimens, but with real work, sweat and strength. I plan to defend my dissertation and graduate with my PhD in May, and I know SOUL will help keep me focused until then. For the first time in my life, I truly feel like an athlete, a warrior; an absolute SoulCycle rockstar.
Do you have a Soul Transformation to share? Email blog@soul-cycle.com! Want to ride? To book a bike, grab a series HERE then book a bike!
MORE FROM SOUL