27 Pounds Lighter in Just 4 Months: Indy Purushothaman's Soul Transformation
February 17, 2016
hen Indy Purushothaman stumbled upon the W92nd Street studio, he had never tried indoor cycling before. Four months later and 27 pounds lighter, he takes us through his incredible physical and emotional transformation, thanks to a little help from his SOUL friends…

In the summer of 2015, after being away from the U.S. for six years, I returned to New York City with a new job. I was walking on the Upper West Side when a random yellow bike stationed on the sidewalk caught my eye. I looked up and saw a huge yellow wheel painted on the outside of a newly-minted shop front; it was SoulCycle's 

W92nd Street studio
. I was intrigued, so took a peep through the window, but moved on quickly. I thought to myself,
well, I've never taken a cycling class before, so it's highly unlikely that I'll be riding anytime soon.
Fast-forward to early autumn. I was settled into life on the Upper West Side and decided it was time to start enjoying my time in New York to the fullest! There was an urge building inside of me to take up field hockey again – a sport that I've played for decades around the world, including during a previous stay in New York from 2002-2009. But a visit to watch a pick-up game at Columbia University brought me back to earth with a thud, as I quickly realized that I was not only very unfit, but also at least 35 pounds over the weight I'd need to be to play.
Around the same time, I came across an
article on SoulCycle in INC Magazine
about its two founders, Julie and Elizabeth. A perfect storm was brewing, combining the need to physically change my body and my curiosity about this amazing business with its candlelit studios, loud music and sweaty bodies.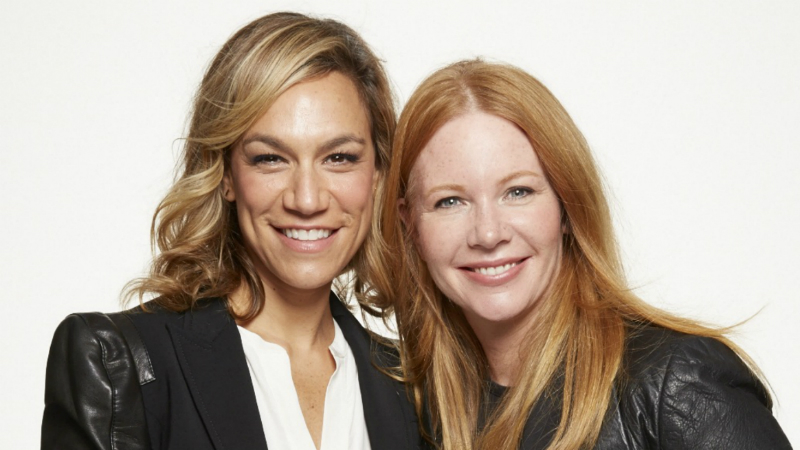 Soon after reading the article, I walked up to the W92nd Street studio and met staffer Tom Johnson. After signing in a bunch of frantic riders, Tom gave me a rundown of SoulCycle, assuring me that I would be OK despite never having taken a cycling class in my life. At $20 for my first class, what did I have to lose?
The next morning was a Sunday. At 7:30 AM, I turned up for my first ride.
Michael H.
was at the podium. Michael made sure that I was clipped in on bike 24 and said, "Just enjoy the ride, Indy." I had the resistance dial firmly fixed to the left for the entire 45 minutes – all I wanted was to survive class. After all, I had struggled the day before to run just 15 minutes on the treadmill!
What happened over the next few months has been nothing short of momentous.
I have lost 27 pounds in four months and gained a tremendous amount of cardiovascular strength, rendering much of my wardrobe way too big. There aren't enough holes in any of my belts to hold my pants up. My sister, who is also into cycling, suggested I just buy an entire new wardrobe!
My workmates also began to notice the change in my body shape. My CEO asked me a few weeks ago how I was coping with the new role I had assumed in late December. He was concerned that perhaps the stress was behind my weight loss!
Family and friends in Australia, Malaysia (where I grew up until my teen years) and around the world tell me they are delighted to read and see the "new me" in my Facebook posts, but no one is more pleased than myself.
Never did I think that at age 52, I would come close to reaching my ideal body weight of 165 pounds – I was 195 pounds as recently as last October! After all, being healthy is meant to get much harder as you get older, right? That myth is now busted! I'm not at my ideal weight yet, but it's within reach.
Beyond A Number On A Scale
Getting to my ideal weight, while not a fait accompli, seems like less of a driving factor these days. A far more important motivator for me is to turn up for class and perform to the best of my ability at every ride. I have come to realize the broader benefits of boosted self-confidence and increased energy levels. "Turning up," to me, means not just showing up for a ride, but working as hard as I can and pushing myself. Every ride counts and every pedal stroke matters. It's hard sometimes to keep up the pace – actually, it's often hard, especially once we get to the weights section – but that's precisely when
Monique
puts her index finger against her temple as if to signal "mind over matter."
Over a 40-year span of playing hockey, I've been fortunate to attend thousands of training sessions – from school teams to regional and state teams to a host of clubs in Malaysia, Australia, New Zealand, the U.S., India and the UAE, playing under dozens of coaches. While not diminishing the great times I enjoyed at any of these sessions, the past four months of working out at SoulCycle have been the most enjoyable and productive workouts of my life!
The connection between instructor and rider at SoulCycle is real and personal at every session. We feed off of each other's energy. It's something that I've never experienced elsewhere.
The tipping point, for me, came after four straight classes with
Anandah
in early November. Her positive energy and tagline, "Get out of the saddle, right now!" had me mesmerized!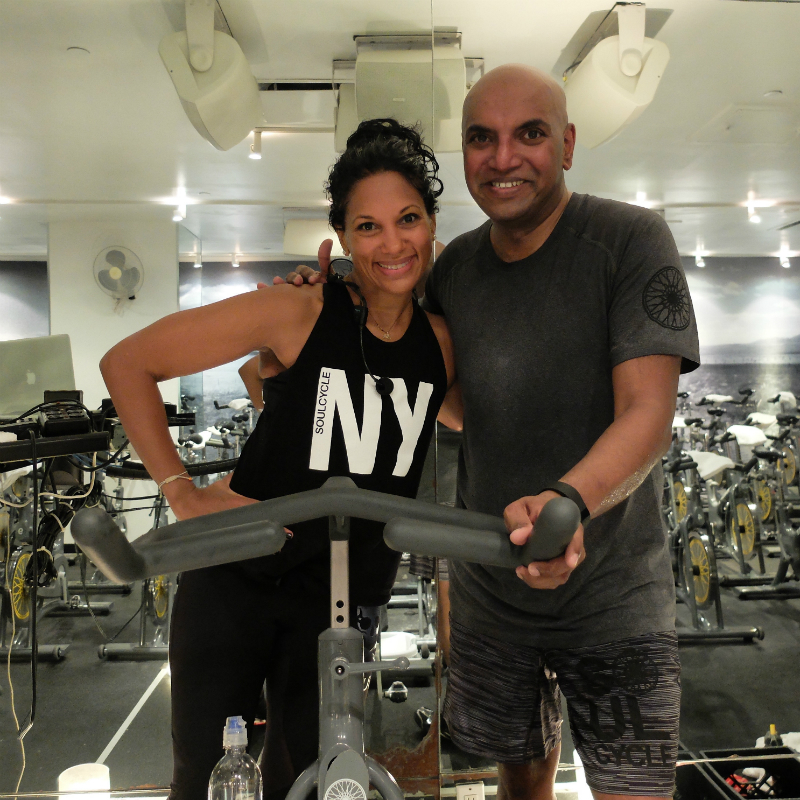 I intentionally ride with a variety of instructors, as each instructor brings a unique perspective to the classroom.
Julie D's
"Yes INDY!!!";
Santron's
"Yes – I see you!" and
James J's
jokes (love 'em, mate) keep me coming back for more. When
Monique
, a.k.a. 'the smiling assassin,' came up to me on bike 34 at W92 and turned up the resistance, it was arguably the scariest moment in my life since the last Stephen King movie I saw, but that has only made me love her even more! Thanks, Katherine Ross, for getting me to Mo's class!
As an avid soccer fan, it was a no-brainer for me to try out former collegiate soccer player
Amanda Kamm's
class. Soccer and field hockey share similar cardio demands, and I figured her classes would be useful. They are incredibly challenging and motivating. (Kammy, during every sprint we do in class, I imagine running towards the goal in the last minute of a game!)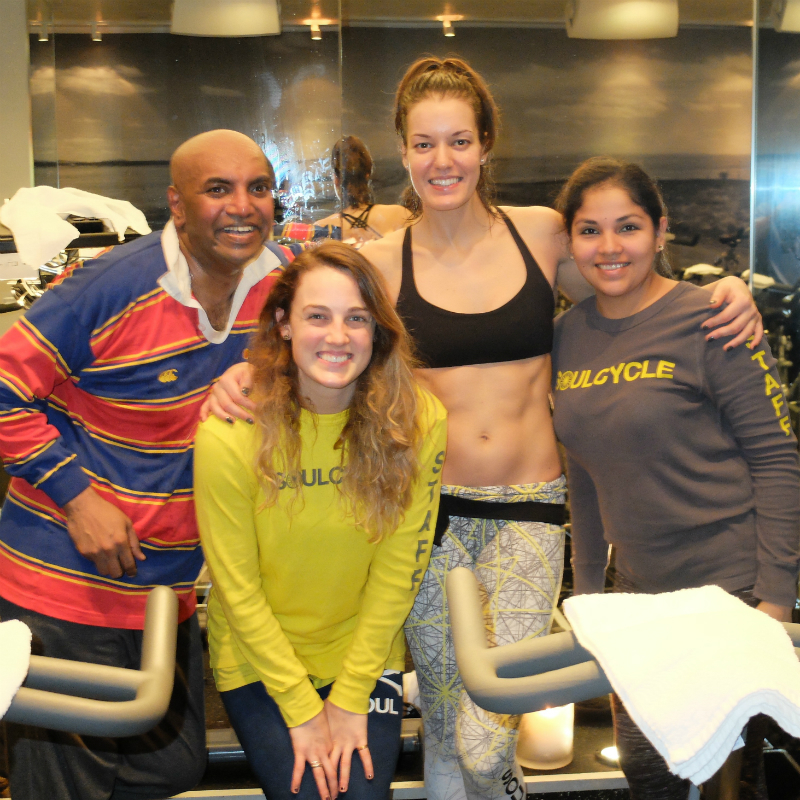 Between ride # 1 on October 18, 2015 and ride #90 on February 13, 2016, four months have flown by very quickly, 27 pounds have melted away and I have met some amazing people. The support crew teams out at W92 & W 77 led by Gabby and Kelsey, respectively, have been simply awesome. There's a real family feel to this place, whether it's planning my next rides with my fellow rider Kathryn or gleaning form cues from front-rower Stephanie D. or learning from veteran warrior Jeremy's experience, I know I'm at the right place.
They say that people come into your life for a reason, and the SoulCycle community has come into my life in a way that I never, ever could have imagined. I think the only way I could show my gratitude and appreciation to all the instructors, support crew and fellow riders is by "turning up" for my rides and giving my best with every pedal stroke.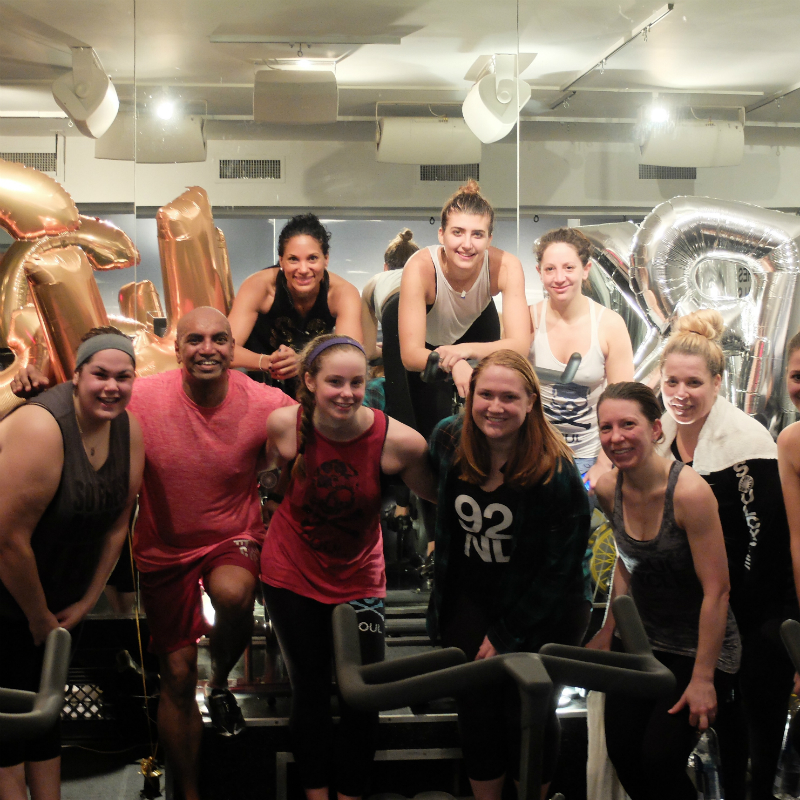 Do you have a Soul Story to share? Email SOULlife@soul-cycle.com! Want to ride at SOUL? Grab a series HERE then book a bike!