Sunscreen vs. Sunblock, Explained
July 6, 2016
unscreen, sunblock, sitting in the shade, SPF 15, 30, 100 — the options for protecting your skin during #summerofSOUL are endless. But how do you know which products are best? We spoke to two skincare professionals — dermatologist DR. JENNIFER CHWALEK and licensed esthetician MARY SCOTT — to learn how to best protect ourselves from those harmful UV rays without sacrificing any fun in the sun…

#summerofSOUL is here and with it, opportunities to relax, explore the open road and feel the burn... sunburn, that is. Although we've been told from the time we're young to apply plenty of sunscreen, how much is really enough? How often should we reapply? What amount of protection is safe?
To clear up all the debate, we spoke with two skincare professionals: Mary Scott, a New York State Licensed Esthetician, and Dr. Jennifer Chwalek, a fellowship-trained Mohs surgeon and board-certified dermatologist who specializes in the detection and treatment of skin cancer and sits on the Board of Directors for the non-profit organization
Shade Foundation
.
SUNCREEN VS. SUNBLOCK
You may think there's no big difference between "screen" and "block," but Dr. Chwalek assures us that the two do, in fact, work differently. "Each uses different chemicals to protect the skin," she says. "Sunblocks physically reflect the sun's rays, preventing them from penetrating the skin. They usually contain titanium dioxide or zinc oxide, which can give them a pasty, white consistency. Sunscreens use a variety of chemicals, such as oxybenzone, avobenzone and octinoxate to absorb the harmful UV rays."
Both Scott and Dr. Chwalek stated that many users' skin is sensitive to the chemicals in sunscreens, leaving them better off with a sunblock. However, Dr. Chwalek stated that many brands today offer a mix of both sunscreen and sunblock in one bottle.
WHAT'S YOUR SPF?
Sun Protective Factor (SPF) is the amount of protection a sunscreen or sunblock can provide you. It's important to look for a lotion that protects you from both UVB and UVA rays. UVB rays cause the majority of your sunburns, but UVA rays also cause skin damage and raise your risk for skin cancer.
Scott recommends that all her clients use SPF 30 protection 365 days a year – no exceptions. "Sun damage is cumulative and you definitely need to protect yourself, even in winter months," she says. Scott also advises using a higher SPF in warmer, sunnier months and adding an antioxidant serum beneath sunscreen to boost protection.
Interestingly enough, SPFs that soar above 30 don't offer much more protection from the sun because "SPF 30 blocks nearly 97 percent of the UVB radiation," says Dr. Chwalek. "Anything above this provides minimally more protection and can be misleading." In fact, the FDA has proposed capping all SPF values at 50.
WAIT BEFORE YOU WADE
Sunscreen protection is not instantaneous. Apply any protection at least 30 minutes before heading into the sun or diving into the pool, because it truly does need to absorb into your skin before activity.
"Despite claims of 'water resistance,' sunscreen needs to be reapplied following any water exposure," says Dr. Chwalek. Don't forget to apply before and after a sweaty outdoor run or beachside yoga session.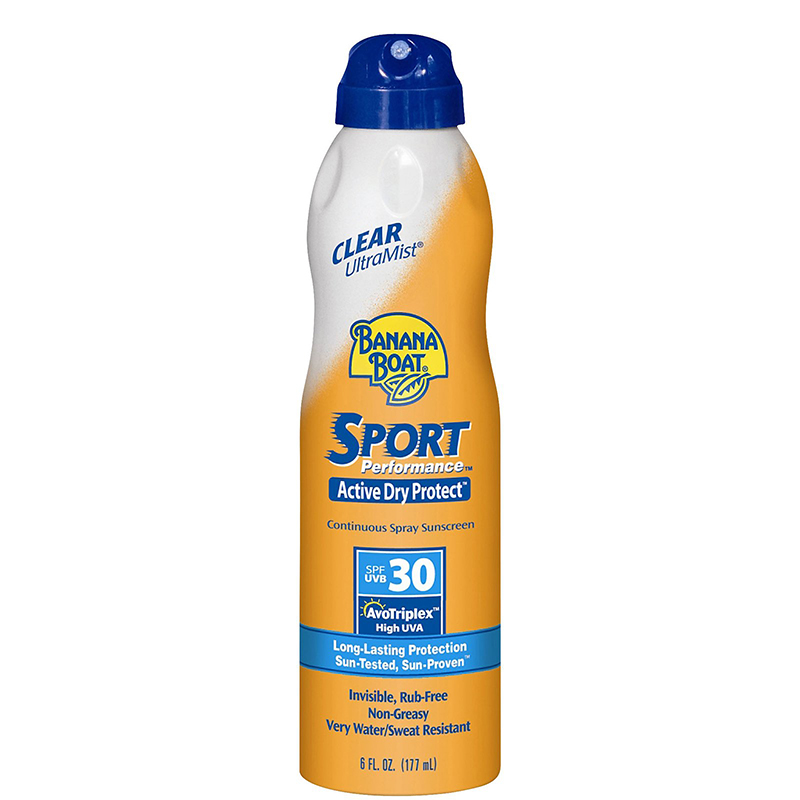 REAPPLY, REAPPLY, REAPPLY
So how long are we protected after our first application? Our skin can become damaged faster than we think (even on cloudy days), so proper application and follow up is extremely important.
"If a person typically burns in 10 minutes without protection, with an SPF of 15 and exposure to the same intensity of light, he or she should be protected for up to 150 minutes," explains Dr. Chwalek. To err on the side of caution, both Dr. Chwalek and Scott recommend reapplying sunscreen frequently.
"In the summer, reapplication is key when you are exposed for longer periods of time," Scott says. "Reapply sunscreen every two hours, especially after sweating or swimming."
Dr. Chwalek also stresses the importance of using enough sunscreen or sunblock. "Most people do not apply enough sunscreen — studies have shown people typically apply half the amount necessary to achieve the rated SPF, which results in sun damage and burns," says Dr. Chwalek.
Each full-body application should be the equivalent of at least one full shot glass. "If you choose to use a spray, it is important that the spray is held about one inch from the skin during application and that you rub it in after for even application," she continues.
BRANDS THEY LOVE
Now for the sunny part: Shopping! Both Scott and Dr. Chwalek advise us to look for broad-spectrum protection, which means our skin will be safe from both UVB and UVA rays.
"I prefer chemical-free facial sunscreens because I find that they are better tolerated by sensitive skin types, especially acne-prone skin," says Scott. "Currently, my go-to daily sunscreens are Coola Daydream Mineral Primer and Dr. Perricone Photoplasma. Both provide broad-spectrum SPF 30 protection and feel very lightweight on the skin. Skinceuticals also makes a mineral sunscreen with SPF 50 for days that you want a little more protection."
Scott also shared a new form of sunscreen for easy, on-the-go application: Powders. She recommends Colorescience and Peter Thomas Roth Instant Mineral SPF 45 for easy application (even over makeup) throughout the day.
Dr. Chwalek is a fan of brands such as Elta MD, La Roche Posay, Neutrogena, Colorscience, MD SolarSciences, Skinceuticals, Vanicream, Blue Lizard, Solbar and Aveeno minerals. Consumers who are wary of having too many chemicals in their sunscreen should check labels for main ingredients such as titanium dioxide or zinc oxide, or stick to brands such as Elta MD, Neutrogena Pure and Free, Vanicream and Aveeno Mineral.
THE BOTTOM LINE
Dr. Chwalek stresses the importance of proper protection outside of sunscreen or sunblock without sacrificing precious time outdoors. Solutions include hats, sunglasses and shade umbrellas, especially during the sun-intense hours of 10:00 AM to 3:00 PM.
"I think it's also important to remind people that there is no such thing as a safe tan," says Dr. Chwalek. "So many times I hear patients tell me they were just trying to get a base tan prior to traveling somewhere sunny or before a beach vacation so they would be more protected on vacation. Any tan represents skin damage and increases your risk for skin cancer."
Finally, take special care to avoid tanning beds due to the high UV radiation. "An estimated 400,000 cases of skin cancer each year are attributable to tanning bed use," explains Dr. Chwalek. "According to the American Academy of Dermatology, those who use an indoor tanning salon even once have a 59 percent increased risk of developing melanoma. The risk increases each time since radiation exposure is cumulative."
So, how do we enjoy #summerofSOUL safely? Slather on that sunscreen, grab your sunglasses and hat and great ready to hang with the pack, on and off the bike!
Questions or comments? Email SOULlife@soul-cycle.com! Want to ride? Grab a series HERE and book a bike!