Stacey's Secret to Flat Abs
December 13, 2013
TACEY GRIFFITH knows a thing or two about flat abs. In fact, when she shared her skin care essentials a few weeks ago, we got tons of requests for her to reveal the secret to her enviable midsection. Well, at SoulCycle, ask and you shall receive. Here are Stacey's top tips.
I have to say that one of the secrets for me, personally has been the many years of sports I played. Basketball, soccer, volleyball, softball, swimming — these are all core-based sports. So I have always kept that foundation of core strength throughout my life.

However as I approach the second half of my life, I find it harder to keep the definition that I had in my 20s and 30s. These two strategies work for me:
1. DO THE QUICK FIRE

One of the moves I created, The Quick Fire, was designed with the intention to hit the obliques more. This is a side-to-side motion while pedaling on the bike that we have all come to know and love. (I do the Quick Fire standing up while I teach on the floor, so I am doing the movement as well). So this is one tip you could do at home: 5 to 10 minutes a day, put on a couple of your favorite songs, keep your feet shoulder width apart and dance doing the Quick Fire. To add more of a challenge, add two soup cans to your hands as weights.
2. SIP SMART
To avoid belly bloat, I take two Tums in the morning. I do not drink soda. Instead, I drink cold press juices from Juice Press. It's a myth that juices made from a juicer are better for you, but that is not true. Cold press juices have more nutrients in them even though they are in a bottle.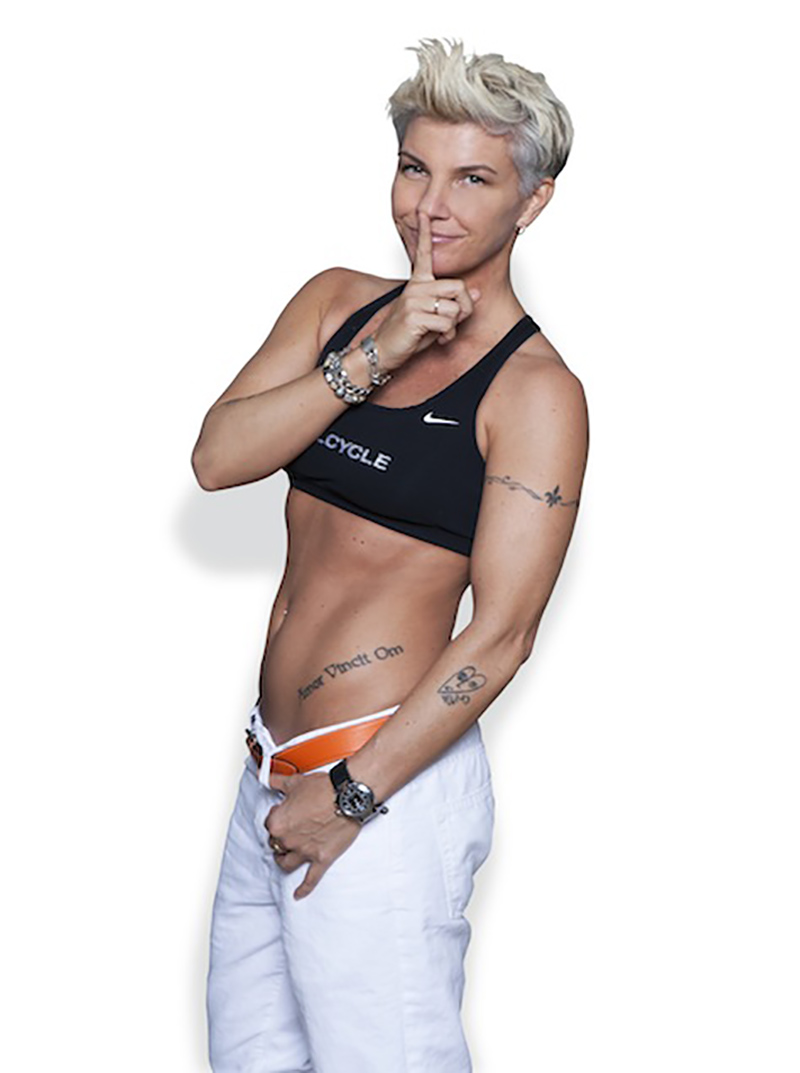 Catch classes with Stacey Griffith at East 83rd Street or Bridgehampton. Questions or comments? Email blog@soul-cycle.com!