Why Failure Is Essential for Reaching Your Goals
September 6, 2017
ack to school, back to SOUL: There's no better time to refresh and set new goals.
This September, when you purchase a 5-class series, you'll receive a SOUL Goals Calendar to help you set new intentions and stick to them. Need some inspiration setting your goals? New York City instructor NICHOLAS WAGNER is here with all the tips and tricks you need to reach new heights.
What mantras do you use for chasing your goals?
One mantra that I say everyday is, "You woke up, your body works, your mind works, your voice works, that is magical, don't waste that magic." Another is, "Breathe in, breathe out — you've got this."
What tips and tricks do you use to better reach your goals?
I expect to fail a bunch. I allow myself to process what failing would feel like so it won't be the worst if it happens. I also make SMART goals: Specific, Measurable, Attainable, Realistic, Timely. Using clear language when you set a goal helps clarify out all the excuses later. It will help you visualize what you actually want to change and what you want need to do to make that happen. Using SMART goals you also don't overwhelm yourself with too much work or too high of expectations.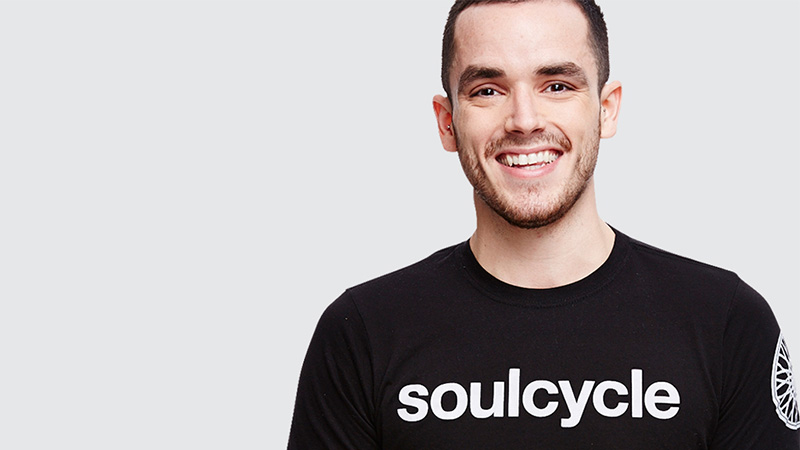 Is it better to reach for one major goal or hit smaller steps along the way?
I think those are intertwined. When you make a bigger goal, whether it's for one year or 20 years, it's compiled of a bunch of smaller goals. When you set smaller goals inside of a bigger one, it helps make it seem less daunting and gives you a boost of confidence that you are making progress every time you hit a small goal.
What do you do if you completely fail at a goal?
Allow myself to feel the fail for a little bit. Laugh at myself. Then I get back up and try again with an adjusted goal. I think that a way for me to process the loss of that goal as a possibility is to really try to understand what happened and how to learn from it for the future. I think that being upset and frustrated and maybe even angry after failing is to be expected. You cannot dwell in that though, you have to stop yourself from getting stuck in that mindset by readjusting your goals.
How often do you set goals?
I set them about two to three times a year — setting personal, physical, and career goals. It can be a little bit of a daunting task, but nothing is set in stone. Writing goals out is a great way to put down what you want, what you need, and how you want to go about living a life you love. But you have to remember you can always change them. Always.
Ride with NICHOLAS at PARK SLOPE and EAST 54TH. Time to buy some classes? Grab a series HERE
.