Lindsay Buckley's Tips for Pregnant Riders
January 15, 2015
Tapping it back with a bump? So is L.A. instructor LINDSAY BUCKLEY! Expecting her first lil' rockstar in June, Lindsay talked to us about how she's feeling and shared her top tips for riding while pregnant...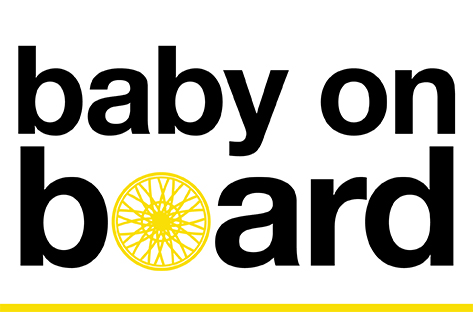 Congrats, Lindsay! How are you feeling?
I'm feeling great now! Weeks 5 to 10 were a bit of a nauseous mess, but I feel like I'm finally back on land and I'm wanting to actually eat again. Every now and then, I need a serious 1.5 hour nap, but otherwise, I am good to go!
How has it affected your classes?
It is definitely different, but a fun change. I am much more aware in the room. I keep a cautious eye on my heart rate, as well as the temperature in the room. Fans are ON! And I weave in and out of the bikes much less.
How far along are you?
I'm 17 weeks now, and we are due late June. If it's up to me, I will be teaching until the week the little one is born, and I'll be back in a few short weeks.
You say 'little one.' Are you finding out what you're having?
We are NOT. We want it to be a surprise! Definitely taking bets though! So far, EVERYONE but two people say BOY.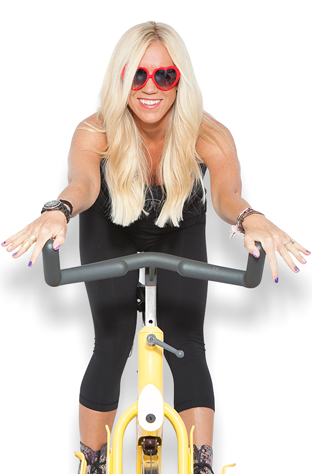 How do you feel about becoming a mom?
I'm extremely excited to become a mom! I've been so lucky to be surrounded by the most amazing examples of every type of mom: stay at home, working, free-bird, strict, etc, and I'm looking forward to finding my own groove. I am little apprehensive about the lack of sleep, but will drown my tired self in SO MUCH SUSHI to make up for lost time!
Yum. What are your top 5 tips for riding while pregnant?
1. Try to keep cool!
The room has a tendency to get hot, and that, paired with runs or sprints out of the saddle will increase your body temperature. I make it a point to bring in two waters (which aid a ton in cooling temperature) and finish one before arms! Also, sit near a fan!!
2. Check your settings.
Make sure you feel comfortable! Our bodies change in the most outstanding way when pregnant and can call for a different setting from one day to the next. Ask the studio staff or your instructor to help you.
3. Wear your heart-rate monitor.
As you progress farther in your pregnancy, it's important to keep track of how hard your heart is working. Both new and advanced riders want to be aware of their levels! And, of course, you should definitely check in with your doctor about riding and continuing to tap it back.
4. Eat before!
Even if you're not hungry, try to have something substantial before class. I have a piece of wheat toast with almond butter every morning. I think it has magical powers too; the mornings I have that, I don't get sick!
5. Know your limits.
Accept, that for right now, we are baby mamas a little more than we are elite athletes. There will be times when your ride seems slow or a bit off… not to worry, all activity is good activity. Before you know it, you'll be back in your groove and riding your butt off!
Catch classes with Lindsay at Soul Beverly Hills, Soul Brentwood, Soul Santa Monica and Soul West Hollywood! Questions or comments? Email blog@soul-cycle.com!