Julianne Mulvey Shares Her Secrets to Leading the Pack and Her Family
September 14, 2016
Instructor JULIANNE MULVEY opens up about how she balances rocking the podium and raising three kids with her husband — and she shares the quick and healthy meals that keep her family fueled.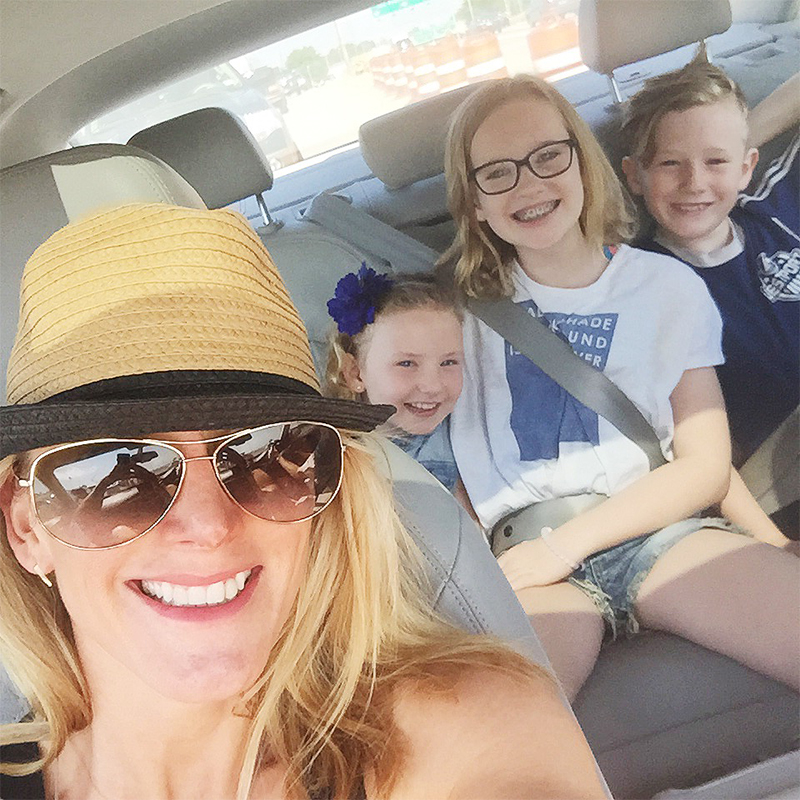 What is your daily schedule like, being a mom and leading the pack?
Life is busy! There are no less than seven sports games in one weekend and almost twice that in weekly after-school activities, meaning I spend a good part of the time having no clue what the heck is going on. Or where I am supposed to be. Or what child I am supposed to be there with.
We're sure many moms can relate!
That said, I'm deeply grateful to work for a company that respects my family time and understands my priority is to have nights off for my crew. I teach six mornings a week (and one Survivor party on Friday nights) and average about 14 classes, so I definitely try to pack all of my SOUL schedule into a pretty condensed time frame. SOUL in the morning and mom in the afternoon, evening, middle of the night and sometimes even right before my 5:30 AM rooster class if the nightmare was REALLY bad.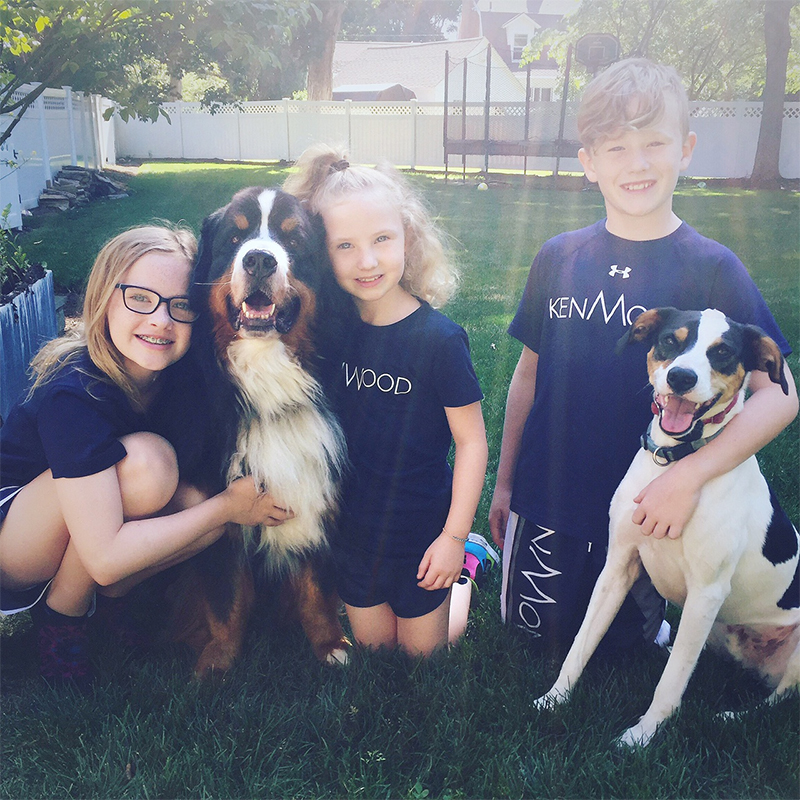 What are your tips and tricks for keeping you and your family organized?
I have an unfair advantage in the parenting department because I have an astoundingly high tolerance for absolute chaos and disorganization… and with three kids and two dogs, that is pretty much the story of my life. But in all honesty, I have found that the best way to be organized is to force my kids to be organized! My kids pack their own lunches, know their own schedules and where and when they need to be places because they HAVE to. My husband and I started them very early on doing as much as they possibly can for themselves, because being self-reliant is a huge deal to us. Just like I say in class, I can't be with you all the time, so I want to train you to do it by yourself FOR yourself.
That's a great saying to live (and teach!) by. So how do you and your kids stayed fueled?
I absolutely love to cook and have been Paleo for about three years now, so I take a lot of time and care with how I feed my kiddos. They are FAR from being Paleo, but I do try to keep them organic and consuming low-processed sugar and high protein. Our "go-to" quick family dinner for after practices and activities is roasted chicken. Mash some sweet potatoes, roast some broccoli or toss some bagged salad on the plate with a little balsamic and you are done!
Sounds delicious! What about snacks for when you're all on-the-go?
No exaggeration, my house goes through 25 apples a week and at least five bags of mini carrots. I couldn't survive without them. And my kids might starve.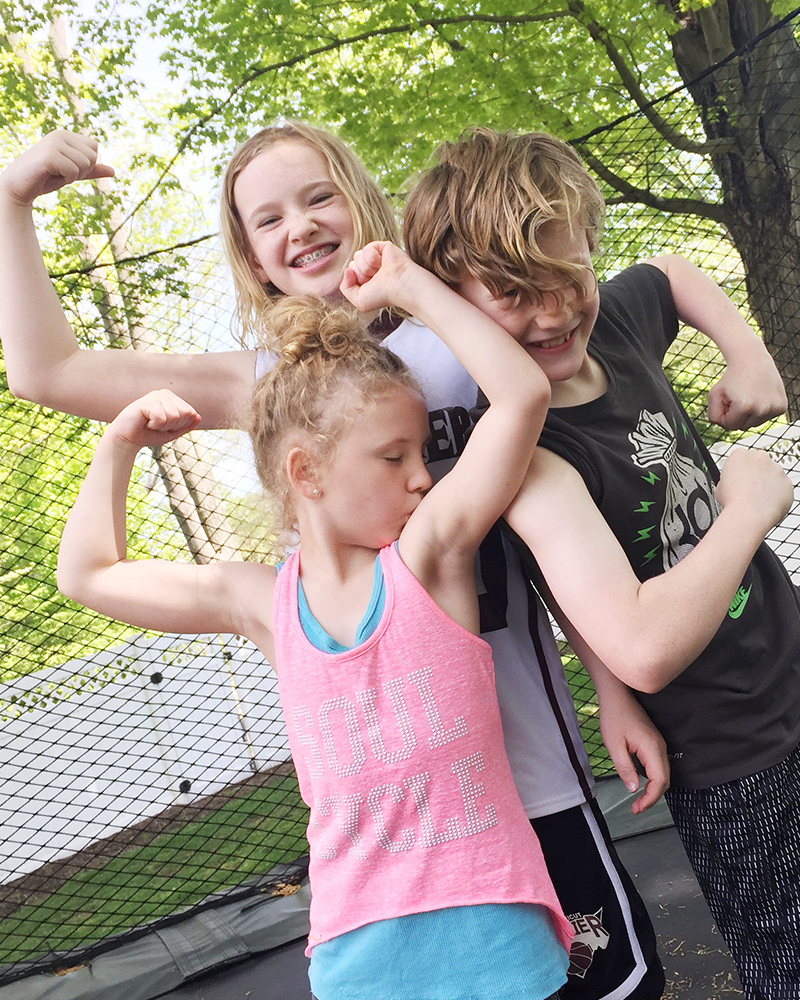 That's quite a bit of produce for one household…
Lest you think I have my act totally together (which I assure you, I don't), my kids love donuts. You only live once, so they have those sometimes, too. The really gross ones with cream inside and sprinkles on top. And I watch. And sort of drool and vomit in my mouth at the same time.
I think we're all craving fresh veggies and donuts simultaneously. So how has leading the pack inspired you as a mom?
As much as I try to separate my work life from my family life it is IMPOSSIBLE. I spend my workday surrounded by people pushing to find themselves, their strength, their moment. How could that not bleed into the rest of my life? I talk to my kids about my classes and riders all the time: The people that inspire me. The people that share their stories and make my days better. One of my favorite moments is telling my oldest daughter about a particularly badass rider we celebrated in class who, despite recent physical limitations and personal tragedy, never ceases to amaze me with her strength. My tween looked at me and said, "I am so happy that you have someone like that in your life." YES, girl! Me too!!!
Wow, she's so insightful already! So how do your kids motivate you on the podium?
As for how my kids inspire me to lead the pack… how long do I have? I talk all the time in class about finding "THE REASON." The thing that makes you keep pushing forward, seeking new challenges and continuing to grow. My kids are "MY REASON." I want them to see their mom as powerful and strong, as someone who cares about other people and their growth and as someone who recognizes that personal success does not have to be competitive or judged by anyone else's standards but their own. That is what I try to bring every time I get on the podium.
Side note: My riders do, perhaps unfortunately, have to hear quite a bit about the madness that happens at my house on a daily basis. Everything from 7-year-olds twerking to Eminem to penalty kicks at soccer games. My family is an open book (much to my middle schooler's dismay...).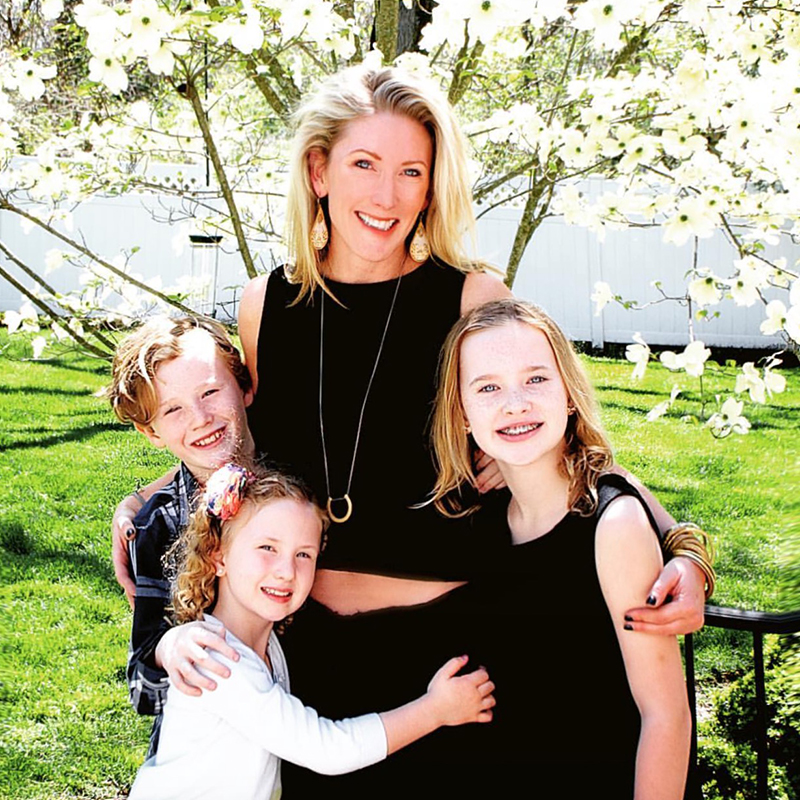 So what's the hardest part about being a mom and rocking the podium?
This is the easiest question for any working mom to answer. Whether you are rocking the podium, a cubicle, the runway, your home office or whatever, I MISS THINGS! It is impossible for me to be at every class party, every parent coffee, chaperone field trips, volunteer as Room Mom or even take them to school in the morning. That's just the reality of being a working parent. I miss things.
That said, I truly believe that you have to nurture yourself so that you can nurture others. SOUL is how I nurture myself. It is how I find calm in my storm and strength during the moments where I am certain that I am completely screwing up my kids in 1,000 different ways.
As for the specific work challenges of being a SOUL instructor and being a mother of three — my hatred of headphones and my absolute love of egregiously inappropriate hip-hop music makes doing playlists very difficult before the kids are asleep. So I stay up late. Always.
Finally, what's the mantra that motivates you?
It's not so much a mantra but a question: "Who do you want to be?" I ask myself this repeatedly. The answer changes all the time and I am totally fine with that I am a big believer in being introspective because I never want to wake up and find myself coasting through life on a journey that I didn't dictate. And I sure as hell don't want that for my kids.