In the AM with Evan Arbour
September 21, 2016
YC instructor Evan Arbour knows a thing or two about starting your morning off strong — in fact, he frequently rocks the podium with the Roosters! Evan shares how he manages to actually get up at 4:15 AM each morning, the breakfast he swears by to start his day and more as he takes us through a typical morning…
I've always been a morning person, so when I had the chance to teach a
6:00 AM class on Tuesdays and Thursdays
in SOHO, I jumped at the chance! New York City is so quiet in the morning and I get to enjoy a whole part of the day before some people have even left their beds.
I've found that early mornings are all about the night before. Here is my early morning prep routine:
Set the coffee maker: I am a coffee drinker and love having a little bit before I head off to teach! My coffee maker can be set to start brewing at a specific time, so I set it to right before my alarm goes off. It acts like a secondary alarm clock (I have thought about buying the alarm clock that actually MAKES a cup of coffee on your nightstand...).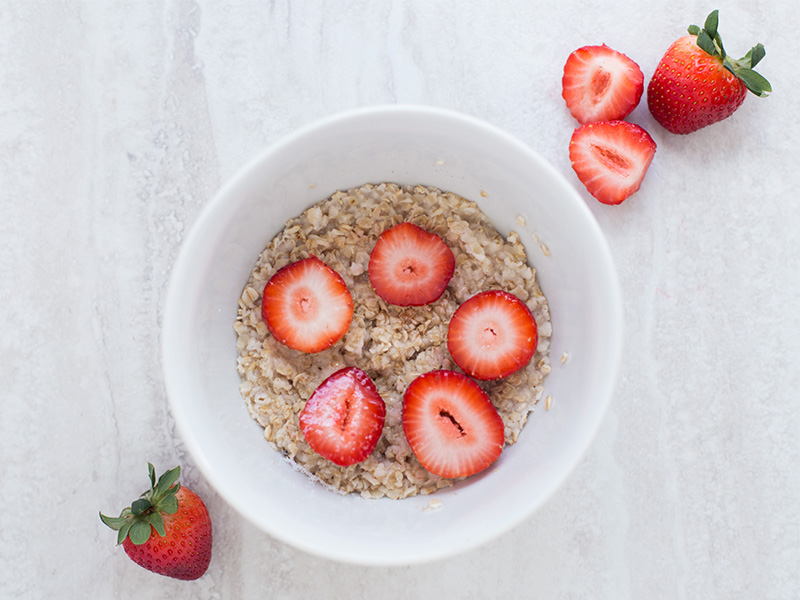 Overnight Oats: Overnight oats are one of the easiest things to make and are a lifesaver for early risers. Here's the recipe I came up with:
2 cups rolled oats
1.5 cups almond milk
2 Tbsp peanut butter
2 Tbsp of chia seeds
1 Tbsp cinnamon
1 Tbsp of coconut flakes
1 handful of raw cashews
1 handful of dried cranberries
Put all the ingredients into a fridge-safe bowl and let sit overnight. The chia seeds and oats absorb the almond milk and make a great early morning breakfast. I usually have half before I teach, and the other half after class!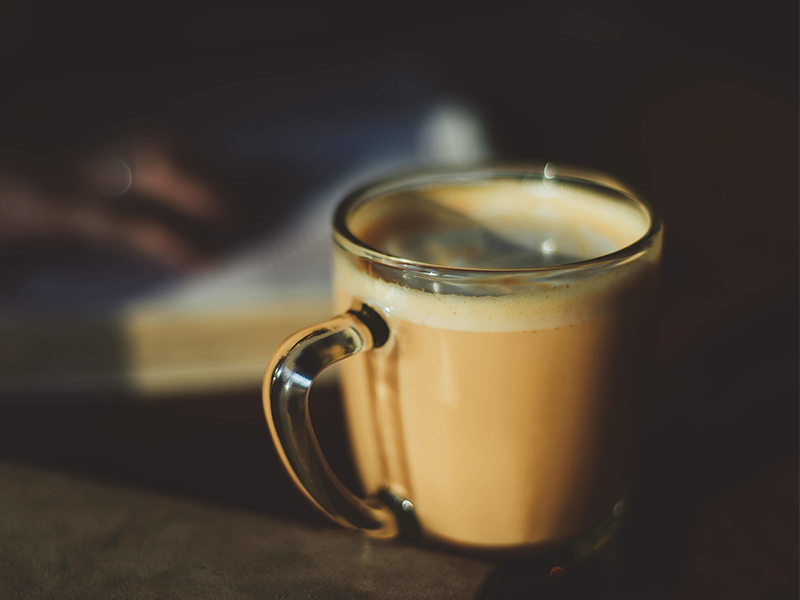 4:15 AM: Wake-up call
I have my coffee and over night oats. I love almond milk in my coffee and add more peanut butter to my overnight oats.
4:30 AM: Light stretching and meditation
I stretch out my legs and hip flexors to wake them up for the day. My legs have a tendency to tighten up overnight, so I make sure to stretch them out a little bit before I head off to teach! I have a yoga mat in my bedroom and I will do a couple "runner's lunge" stretches on each side, pigeon stretch and some forward bends to really get my hamstrings, calves and hips alive and ready. I treat this time as a meditation to grab onto a sense of the ground and center myself for class.
4:50 AM: Pack my backpack for the day and head out the door
I pack a couple pairs of workout clothes, my computer, a muscle rolling stick (in case I have a really tight spot I need to work out on the train!), my water bottle and a bar (usually a LaraBar). I put my shoes on and I'm out the door and off to start my day with the roosters!