How to Keep Your Vacation Calm All Summer Long
July 25, 2016
even instructors reveal how they like to recharge and their tips for making that vacation vibe last, even when you're back in the saddle…

When I go on vacation or a trip, it's not usually a "traditional" vacation. When I visit my family in Turkey, for example, they wake me up at the crack of dawn to do bootcamp. Then we bike for a few hours, eat, kite surf or play tennis. What's cool and different is that summer vibe and feel. The songs and music playing when I travel remind me of places I love. The energy I feel when I play them at home stays with me… and translate into my classes (and playlists!) at SOUL.
Akin Akman and his brother, Yavuz, training on vacation
Being surrounded by nature (and the quiet) in Montana made me realize how important it is to take in the beauty of your surroundings. I'm trying to start and end my days in gratitude and quiet. I think once you see a landscape like Glacier National Park, you stop sweating the small stuff and start appreciating all the beauty in this world and how lucky we are! A trip like this resets you and I need to do it more often.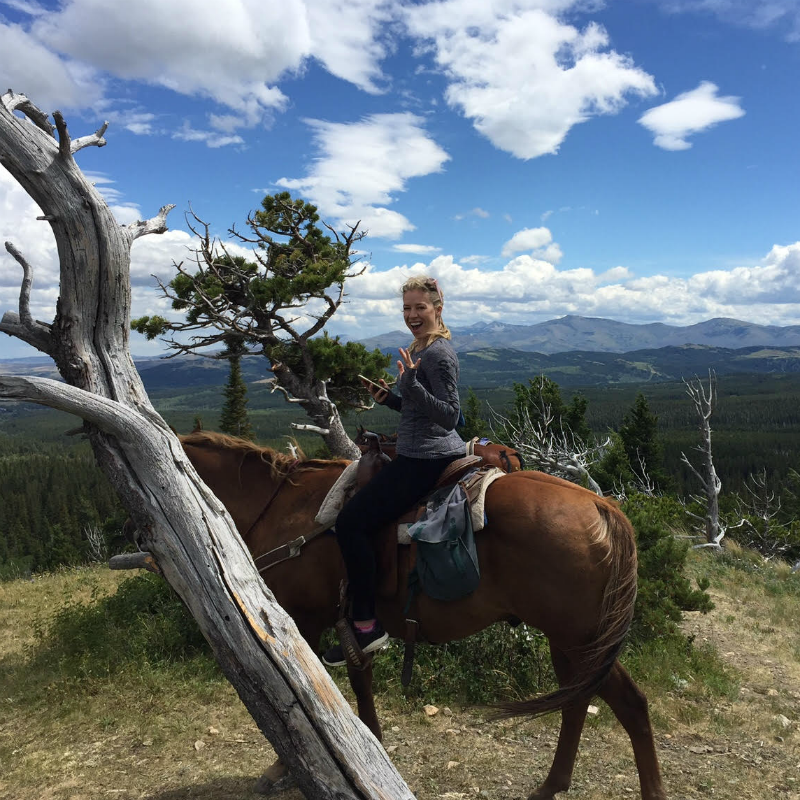 Heather riding a horse in Glacier National Park in Montana

I spent the week of the Fourth of July in the Hamptons teaching at the SoulCycle studios out East. I loved it so much, not only because of the gorgeous weather (and rosé), but also because the riders were so strong, friendly and festive.
Now that I'm back in the city, I keep my Hamptons vibe by listening to my favorite playlists I listened to, which I like to call "Pon de Beach." Songs include "Preach" by M.O., "FourFive Seconds" (Paz remix), "Cherish" by Madonna, "Je t'aime moi non plus" by Brigitte Bardot, "Cruisin'" by Gwyneth Paltrow and Huey Lewis and "Bumper Cars" by Alex and Sierra.
I also keep this photo of me leaving Amagansett beach, with my #SoulStyle gear of course, as my screensaver.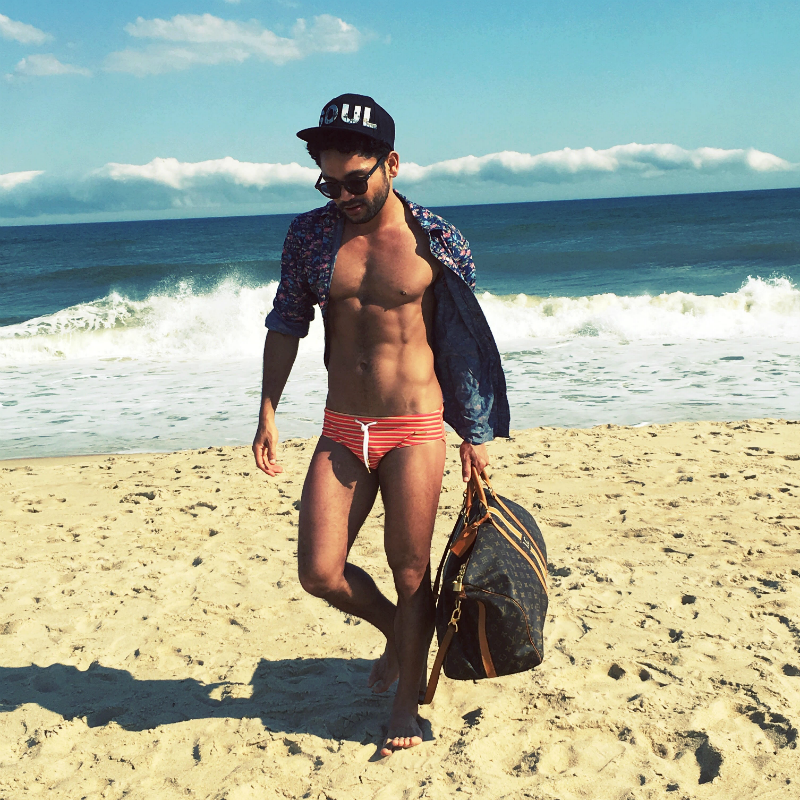 Isaac Calpito rocking his SOUL gear on Amagansett Beach
I'm big on short, mini trips. I was recently in Paris for 48 hours, but it felt like so much longer and was such a refreshing trip. I try to keep the vacation vibes going by getting out of the city on any day I have off. This Sunday I'm going to Rhode Island and the weekend before I was in Cape Cod. It's nice to just get out of your normal routine.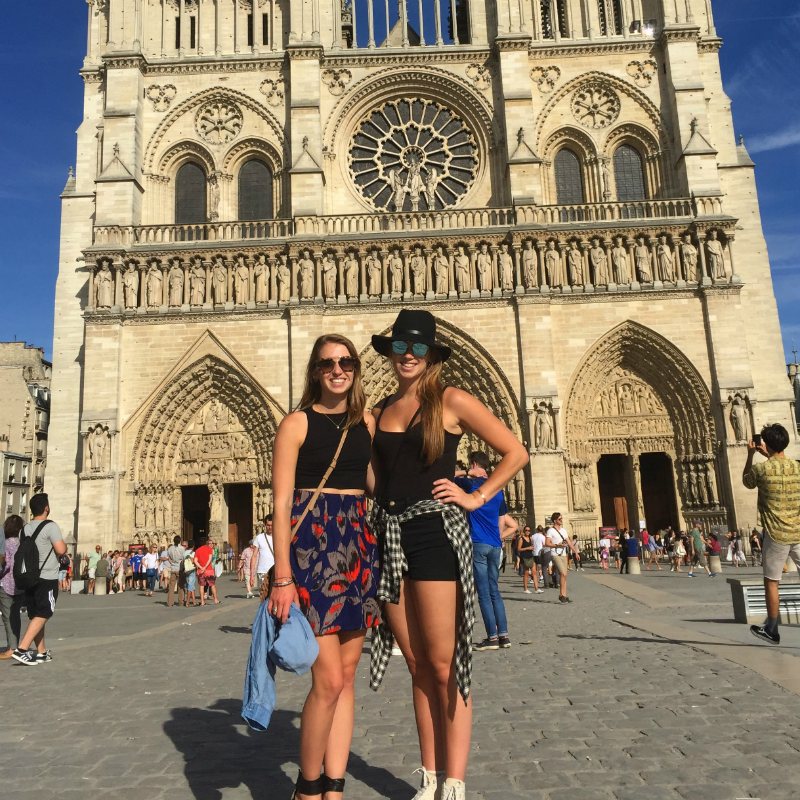 Leah Life and her sister Lindsay in front of Notre Dame in Paris
Our family loves to take adventure-type vacations. Whether it's skiing, surfing, hiking, fishing or horseback riding, we all love the outdoors and being active. I usually make a playlist for each vacation. The music is set to the theme of the vacation. When I come home, I love to play the music at home to bring back the great memories.
We all love to take photos and videos while we are traveling. After each trip, I make a photo book to capture the adventures. I cherish my family time and really enjoy rehashing stories together once we are back home. Music, photos and hysterical story-swapping all keep the vacation vibe rocking in the Brooks house!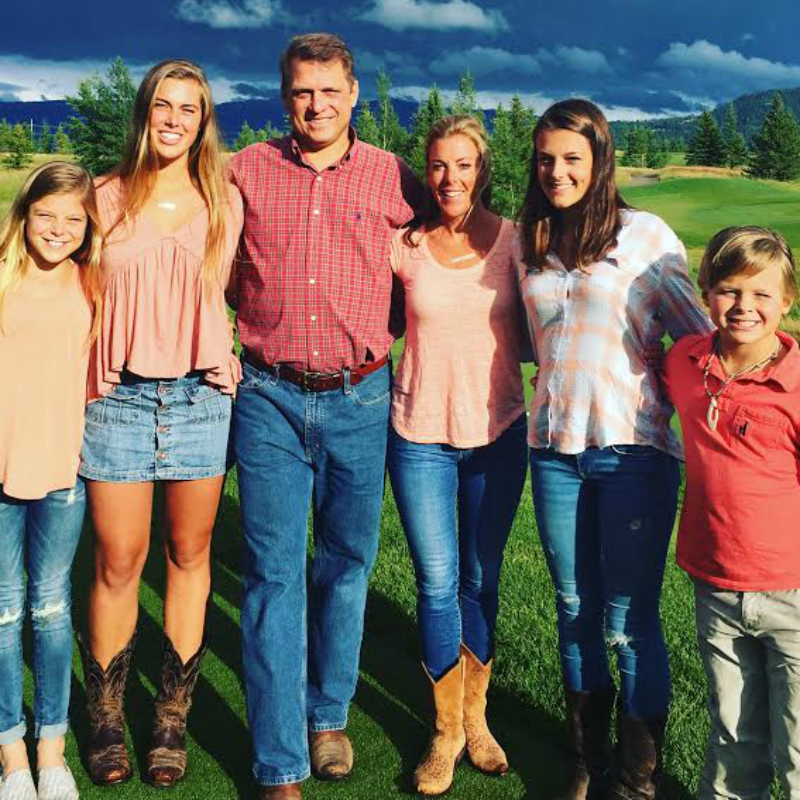 Mandy Brooks and her family in Jackson Hole, Wyoming
I like to make a vacation playlist that I'll listen to while I'm away -- typically a lot of feel-good music with an abundance of Bob Marley. So many songs now remind me of vacations, places I've visited and different times in my life!
Lisa Boccuzzi at Wynn Las Vegas
I know coming back from an awesome vacation can sometimes leave us feeling a little down. I went on vacation at the beginning of the summer and since I've returned, I've made it a point to go to the beach or find a pool on my day off. I find that even one day at the beach can get you back in that vacation mode, even if it's only for a couple of hours.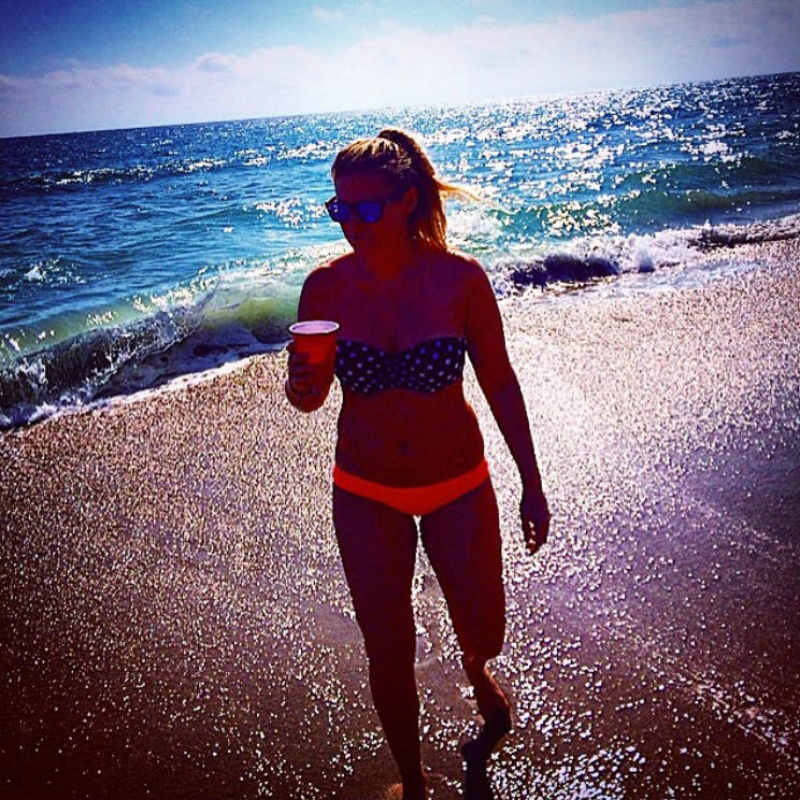 Allie Fell at Crane Beach

Do you have a SOUL Story to share? Email SOULlife@soul-cycle.com! Want to ride at SOUL? Grab a series HEREthen book a bike!