How LIZ CHESTANG Conquered Her First Triathlon
August 3, 2016
nstructor LIZ CHESTANG is a rockstar on the podium, but wasn't sure she could meet the challenge of a triathlon. She opens up about how she overcame her fear of failure and trained her way success in the New York City Triathlon…

Congratulations on finishing your first triathlon! How did you stay motivated throughout training?
Thank you! Mantras from SOUL — little quotes and phrases that I've picked up from classes over the past two years — definitely helped me through. I had to remember the things I tell my riders in class. Things like, "You're stronger than you give yourself credit for." Or "We owe ourselves our absolute best." I can't just say those things and not believe them for myself.
Did you get a lot of support from your riders while training?
I actually didn't share that I was training for a triathlon with a lot of people. I mentioned it a few times in class and perhaps to a friend or two, but I was so terrified of failure that I didn't want to tell anyone, just I case I didn't succeed. I've since learned that this isn't the way to think. We have to declare what we want, share it and speak it into existence. Then we become accountable and much more likely to achieve our goals. My riders and friends are the reason that I kept going. To know that they were rooting for me was the only fuel I needed.
How did you physically prepare for the challenge?
SOUL enabled me to gain the cardio strength and the inspiration to complete this race. I wouldn't even have thought to do it if it hadn't been for SOUL inspiring me every day to try new things, reach out to new people and challenge myself in different ways, physically and mentally. I was powered by SoulCycle.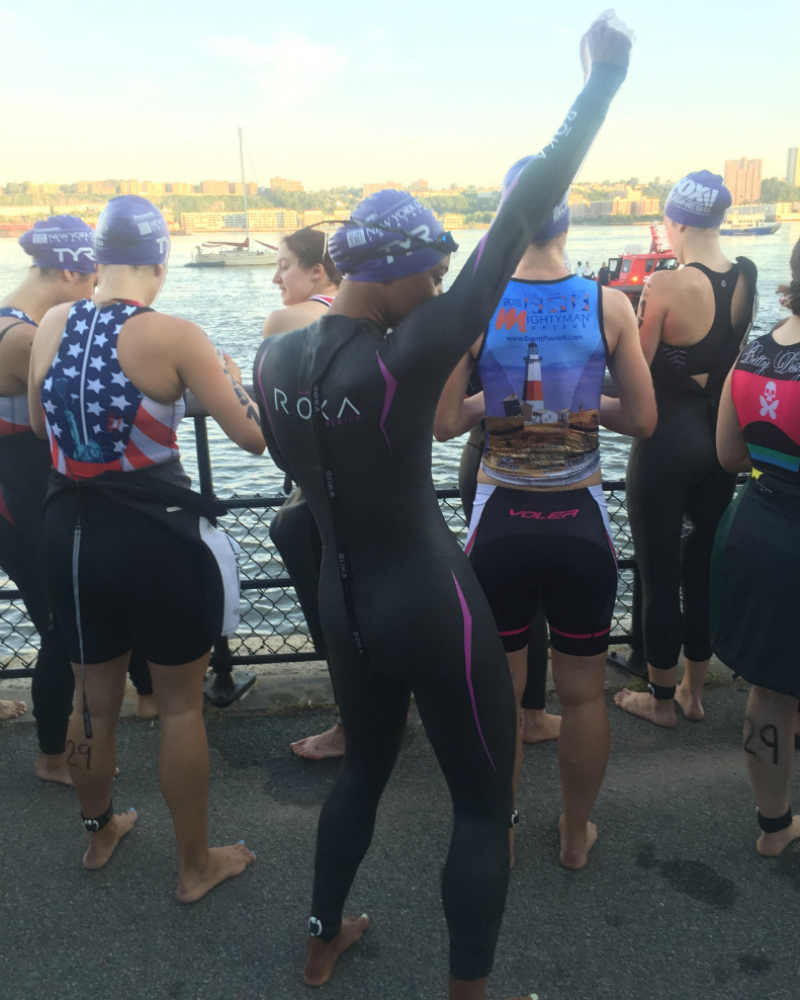 When did you find time to train?
I would often schedule my swim workouts for evenings when I didn't have a later class to teach. I used a few of my off days to go out to Brighton Beach in a full wetsuit and practice swimming in open water. I also worked with the Brooklyn Triathlon Club, which hosted early morning "brick" (bike/run) workouts and bike speed sessions. I tried to run, bike or swim whenever I could.
That's dedication! Who are some athletes you admire?
I admire Serena Williams, fellow Clevelander Lebron James, figure skater Surya Bonaly and my SOUL mamas Janet Fitzgerald and Melanie Griffith.
At SOUL, music is a huge part of what fuels our climbs. Did music motivate your triathlon training?
I needed music, especially during my run workouts (although headphones were actually not allowed during the race!) so I lived on the Spotify "Workout Twerkout" and "Get Turnt" playlists.
How did you fuel your body before and during the race?
On the morning of the race, I had a boiled egg, a super small green smoothie and some oatmeal that I was snacking on up until we got to swim start. I didn't want to eat too much. You'd be surprised at how little you need to eat on race morning!
What about during the race?
Instead of going for energy gels and drinks, I chose more natural options like Chia and Macro bars and Nuun electrolyte tablets.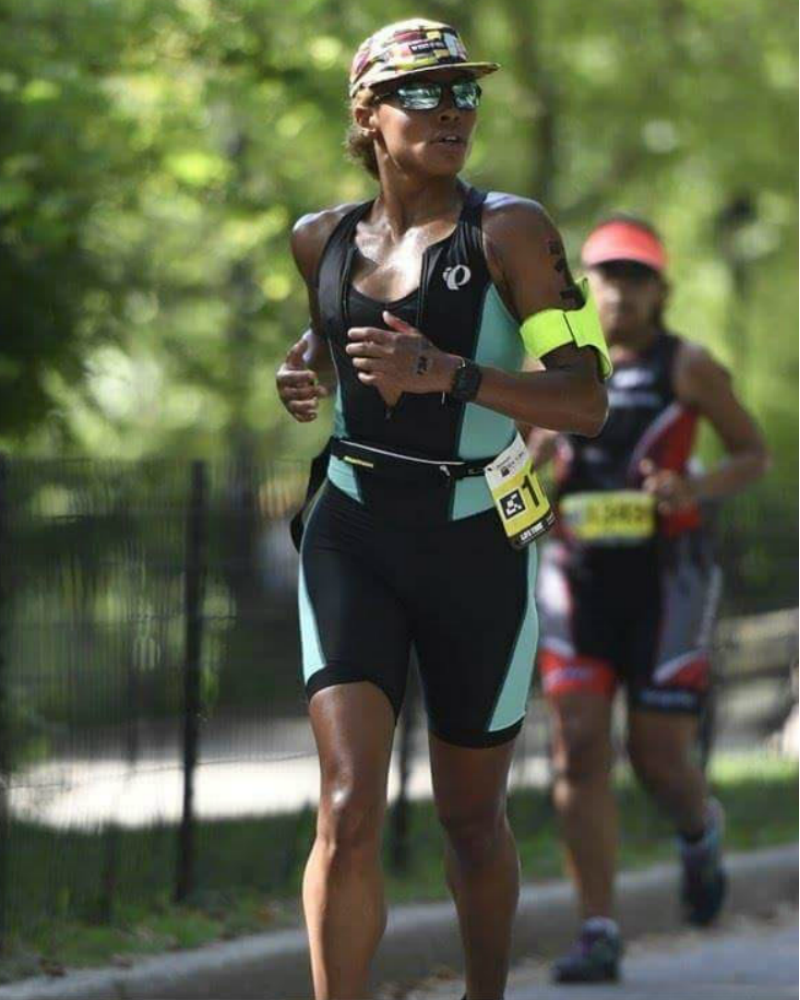 What section of the race was most challenging?

I was most nervous for the swim section, a 1,500-meter dash in the Hudson River (yes, THAT Hudson River), but I also trained the hardest for my swim, so I finished in 24 minutes!
The most difficult portion ended up being the run. I felt it getting hot outside and the hills were wearing me down. I had to tap into some serious mental strength.
How does being a triathlete Influence how you lead the pack?
I have a better understanding of what the human body can handle. Our bodies are made to move and made to grow. Even if we have certain physical restrictions, we still have the ability to get stronger. It's miraculous. We should celebrate daily. I think that finishing this race has given me a greater grasp on that concept and allowed for me to articulate that message to my riders. Anything is possible if you trust yourself, believe it, claim it and prepare yourself.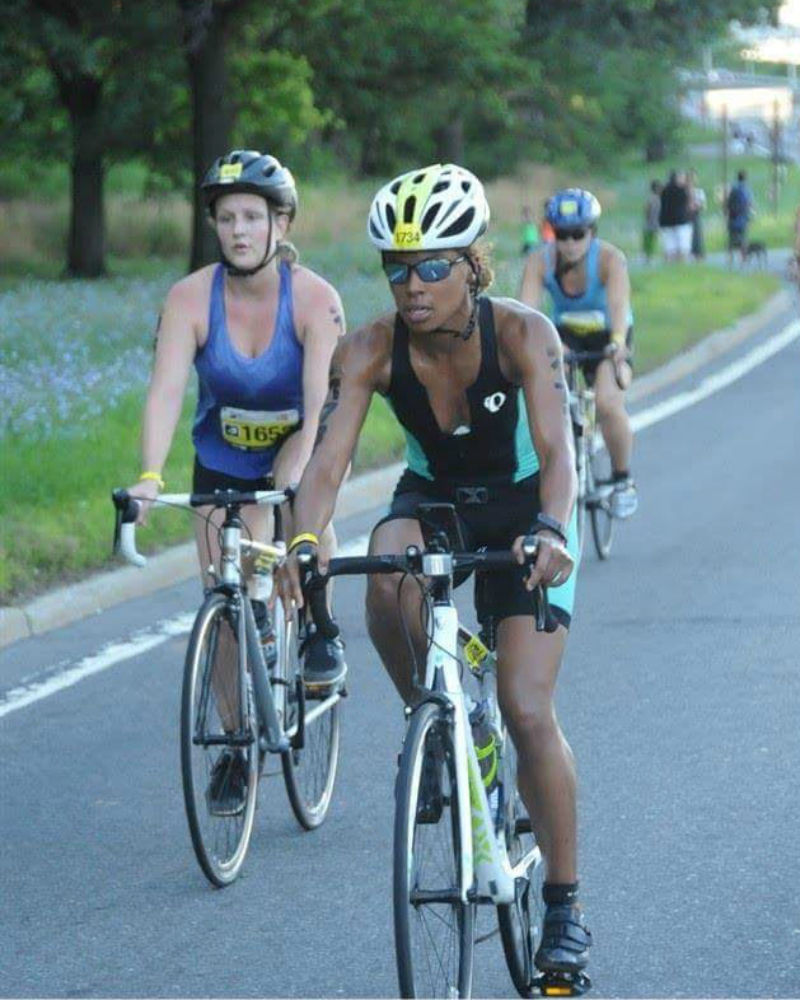 Do you have a SOUL Story to share? Email SOULlife@soul-cycle.com! Want to ride at SOUL? Grab a series HERE then book a bike!