Chanelle's Post-Baby Transformation
December 21, 2015
ive months after welcoming her baby girl, instructor CHANELLE LAGACE opens up about becoming a new mom and how she's bouncing back after giving birth…
Congrats on your new little girl! How have the first few months been?

The first few months have been going great! Time is flying by so fast, I can't believe Alexandra is already five months old! My husband and I are very lucky. She is a very easy going baby who sleeps well and is always smiling.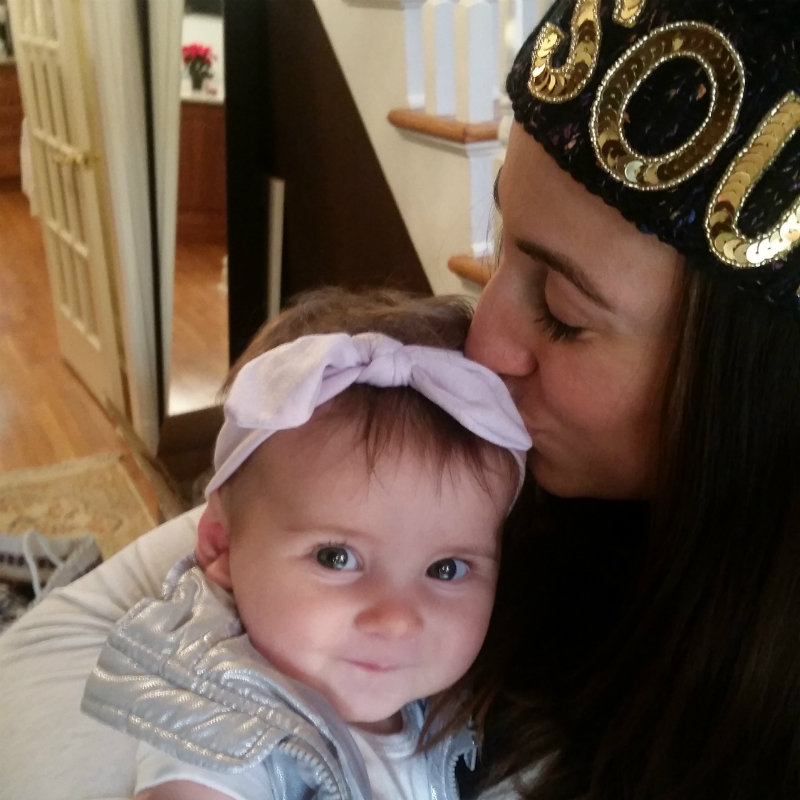 What is she doing right now?
She is now rolling over and loves to show how strong she is standing up when she is supported by us. She smiles, laughs, reaches and grabs toys, kicks her feet like crazy (future Soul instructor in the making), and is "talking" up a storm. Every day she is doing something new and getting stronger. It is absolutely amazing to see this.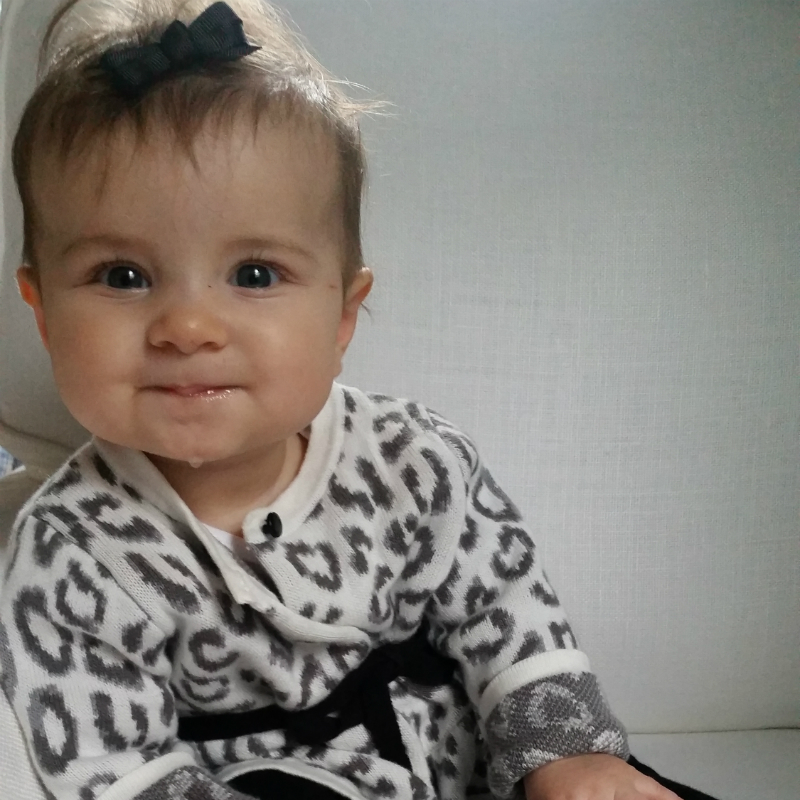 What was it like getting back on the bike after having a baby?
I'm not going to lie — it was hard. I gained 60 pounds with Alexandra. Dropped 30 within two weeks but by the time I started riding (around five weeks) I was still 25 pounds heavier than what I was before I got pregnant. I was only doing a couple of long walks a day before I took Sam Yearsley's class in Greenwich.
What was it like?
It was hard but so liberating! It felt amazing to be in that room again and have 45 minutes to myself. I was always in great shape before I got pregnant so it was the first time in my life that I was so challenged and so "out of my body." I had NO core strength, so it was extremely difficult to do any runs or jumps out of the saddle. I remember leaving with a bright red, dripping sweaty face and being so high on life. Sam is a great teacher and made this new mama feel good and welcome!
How did you bounce back so fast?
I worked my booty off! I was and still am determined to lose everything in January. I always ate clean before the pregnancy, but to jump start my weight loss I went 100 percent Paleo for a few weeks. As for working out, I began by walking then slowly adding in Pilates Mat at home while Alexandra was playing or sleeping. I would be up a lot during the night to nurse, so I always tried to make Conor's 5:45 AM or Elle's 6:30 AM class in Greenwich after my mommy duties. I rode once a day. By eight weeks postpartum, I was doing two to three workouts a day. I would ride at Soul, then go take a CrossFit class at Greenwich CrossFit, then later in the day do my PilateFit class at home. I was constantly stretching and doing core work whenever I could. And I still am! Once I started to teach was when the weight really started to come off. I teach two classes back-to-back and ride them HARD! It is my time to kick my own booty, and to have some time for myself. I know have 5 more pounds to go!
Any tips for new moms coming back to SOUL after giving birth?
Take it one class at a time. I had a natural delivery, but if you have a cesarean, the recovery process is much different. Make sure to sit near a fan, and have plenty of water with you and be happy with the progress of each class. When I first started to ride again I couldn't run out of the saddle more than 15 seconds. Then weeks later I could do 30 seconds, and now I can go on for days. Patience is KEY and so is a positive MIND. Only allow good thoughts to go through your head. You just created life! That is AMAZING and so BEAUTIFUL. Remember that.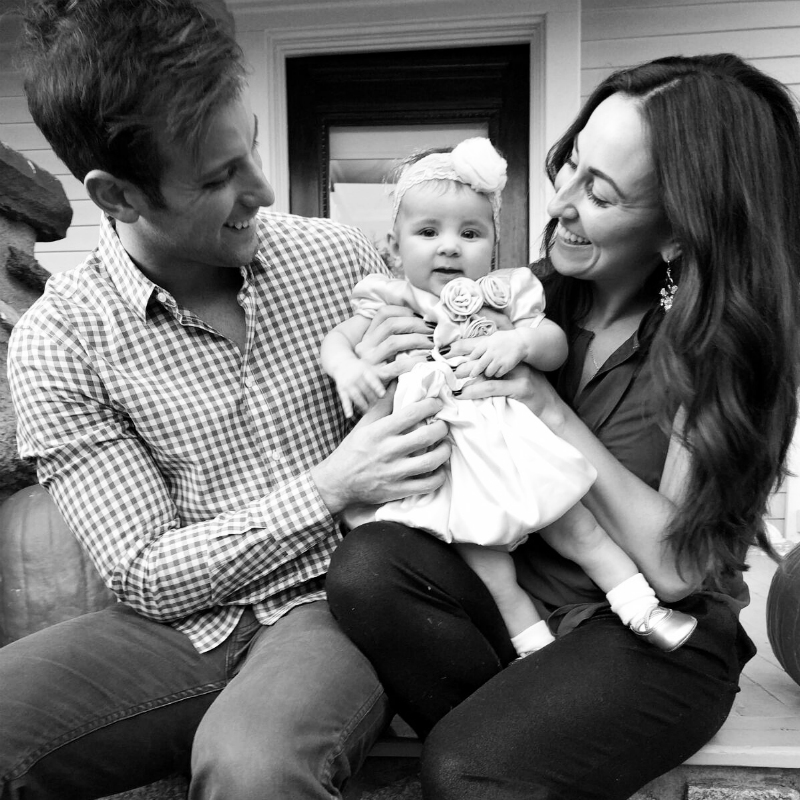 How has becoming a new mom affected how you lead the pack?
I think it has made me a better teacher. I feel more connected to my riders and for the first time I know what it's like to bounce back after something so huge. I now cue movements differently and have more patience with them. I took my physical strength for granted before and people put me on a pedestal with how I looked before. Now, all my riders (especially moms) push me to be better. I only hope I can inspire them in the same way.
Your best advice for new moms?
Listen to your body. No one knows your body like you do and we all recover differently. So no comparing yourself to the instructor or other riders in and out of class. It is YOUR process that matters.
Do you have a quote or mantra that inspires you?
"All our progress is an unfolding, like the vegetable bud. You have first an instinct, then an opinion, then knowledge as the plant has root, bud, and fruit. Trust the instinct to the end, though you can render no reason." — Ralph Waldo Emerson