Sunny's SOUL Style Picks
September 14, 2016
alling all fashionistas: Fall is finally here, and with it comes new trends, plenty of layers and brand new inspiration for your #SoulStyle. NYC instructor SUNNY WALTERS shares some of her favorite looks from our latest collection and how she would style her top pieces, just in time for the temperature to drop and the fashion weeks to rock...
Trends may come and go but denim, chic black and pinstripes are ALWAYS in style, which makes this month's collection PERFECT for any and everyone's closet!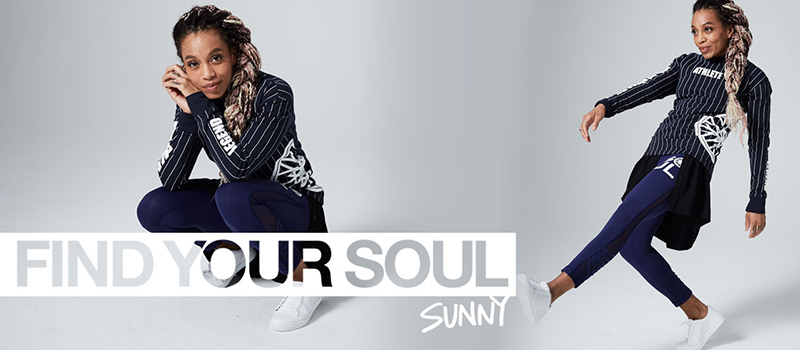 I love anything with pinstripe because it's such a classic, confident style. I'd also throw this sweatshirt on with red skinny jeans and heels for dressed up comfort with a pop of color, or dark denim and white Converse for a more casual take.
I am head-over-heels for these ombré wheels! The SoulCycle logo on the back ensures you look cool from the front AND the back, plus these feel like a second skin.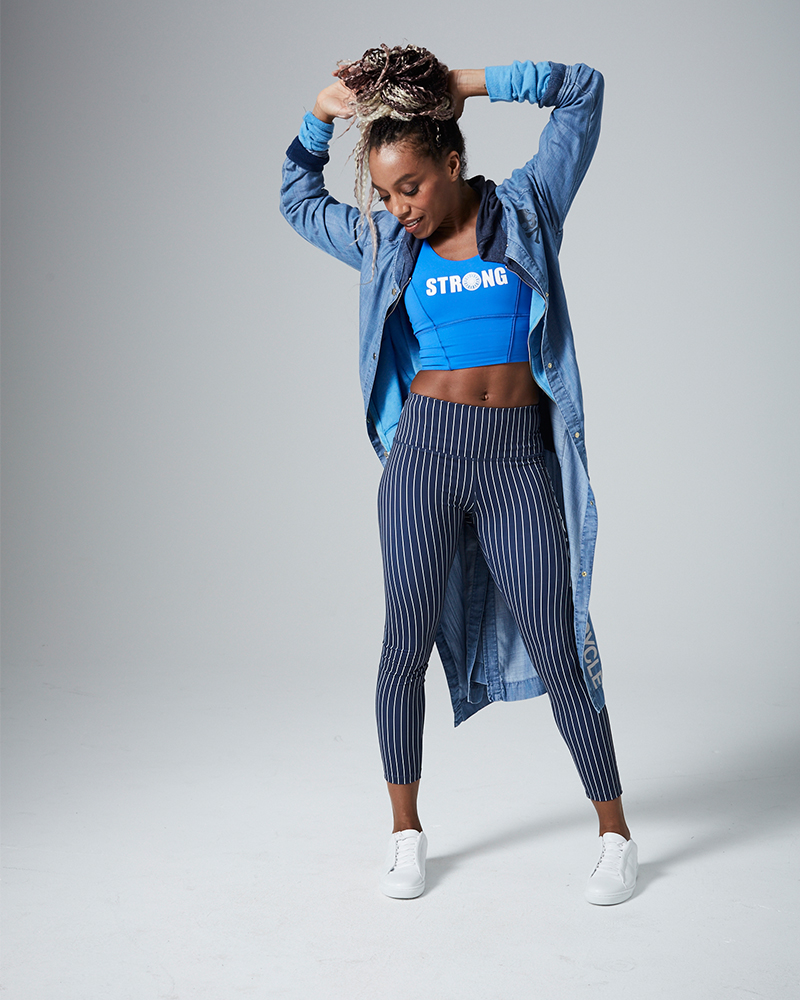 If you happen to be in
SoHo
or
NoMad
you will DEFINITELY see me in the pinstripe leggings ALL THE TIME (and maybe even with the pinstripe sweatshirt!). It's my SOUL version of the Yankees uniform, and as a native New Yorker, I think this look is a home run!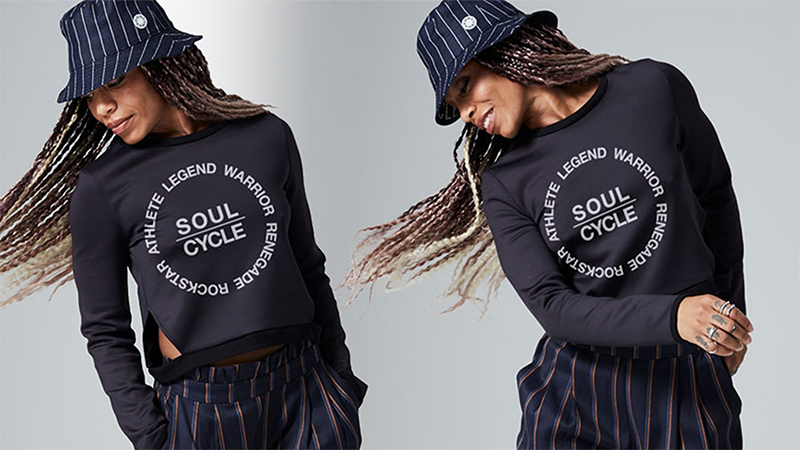 Just when I thought I had every version possible of black long sleeved tops, I found out I was wrong! Side cut outs make this sporty top unique, sexy and wearable both inside and outside of the studio. Whether you pair it with your favorite SoulCycle leggings, or cropped slacks and a cute loafer or slip-on flat, this top just works. Throw on pinstriped bucket hat for a low maintenance quick fix for after-class hair (we've all been there...) or just to top off this look with a little flare and you're good to get through your week or catch weekend vibes!
Photography by
Sarah Kehoe