Celebrating SoulCycle's New Collaboration With P.E Nation
January 11, 2018
e celebrated our capsule collection with P.E Nation this week, toasting to our new favorites over avocado toast. Read on for more!
If you haven't fallen in love with our new collaboration with Aussie athleisure brand, P.E Nation, now's the time. We got together with the brand's fab founders, Pip Edwards and Claire Tregoning, and a crew of all-stars on Tuesday to celebrate the launch with a brekkie ride. (Yes, it included avocado toast!)
"We love SoulCycle — it is such a revolutionary brand, an institution that is all about finding the exercise you love and embracing it," says Pip. "SoulCycle, like P.E Nation, is so much more than just a workout and workout gear, it is about total wellbeing — a mind and body experience, a recognized uplifting experience that is in line with our brand. It is all about being in it together, which is how Claire and I work together and with our team. More than that, it's of high quality, innovative and comes from a place of passion just like P.E Nation."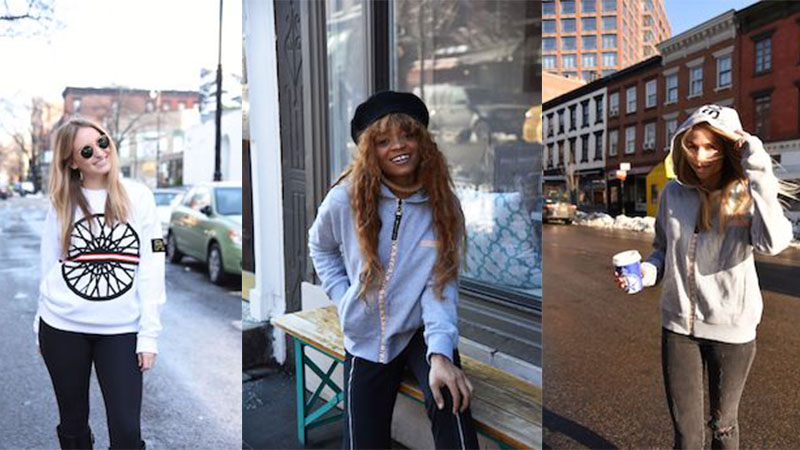 The collection features sleek leggings, sexy, functional crop tops, bold hoodies, and hats and totes designed with on-trend primary colors, perfect for riders who want to show off their inner badass on the bike. "The SoulCycle customer needs a product that supports their training needs — the product has to stand the test against high-intensity cardio, muscle-sculpting strength training and rhythm-based choreography," says Claire. "We selected our best training pieces and developed a color pallet and co-branding that suited both brands aesthetics."
P.E Nation's founders also found there to be an easy fit between the brands. As co-founder Claire says, "the synergy is natural. SoulCycle really sets the bar high when it comes to team training, their ethos and what they stand for is what we hope to offer our customers — high quality product that is inspirational and supportive that drives us to reach our personal best."
She continues, "SoulCycle is a lifestyle, that Pip and I live and breathe — we're both busy working mums, with work and home commitments, however, we both understand the need to take care of ourselves. Exercise and sticking together is very much a part of our survival. At P.E Nation, we're driven by high-quality design and product innovation, a synergy we share with SoulCycle."
Like what you see now? Good! Shop the collection right here.
Ready to ride? Grab a series HERE.