Rider Report: Jen Atkin
April 7, 2017
elebrity hairstylist JEN ATKIN has A LOT going on. But between tending to the tresses of Hollywood stars and creating genius products for her line Ouai, she likes to tap it back at SOUL. She opens up about her first class, who inspires her, her top beauty staples and more in our latest Rider Report…



First ride memory?
Finishing the first class alive — my greatest achievement.
Favorite song to ride to?
Any gangster rap.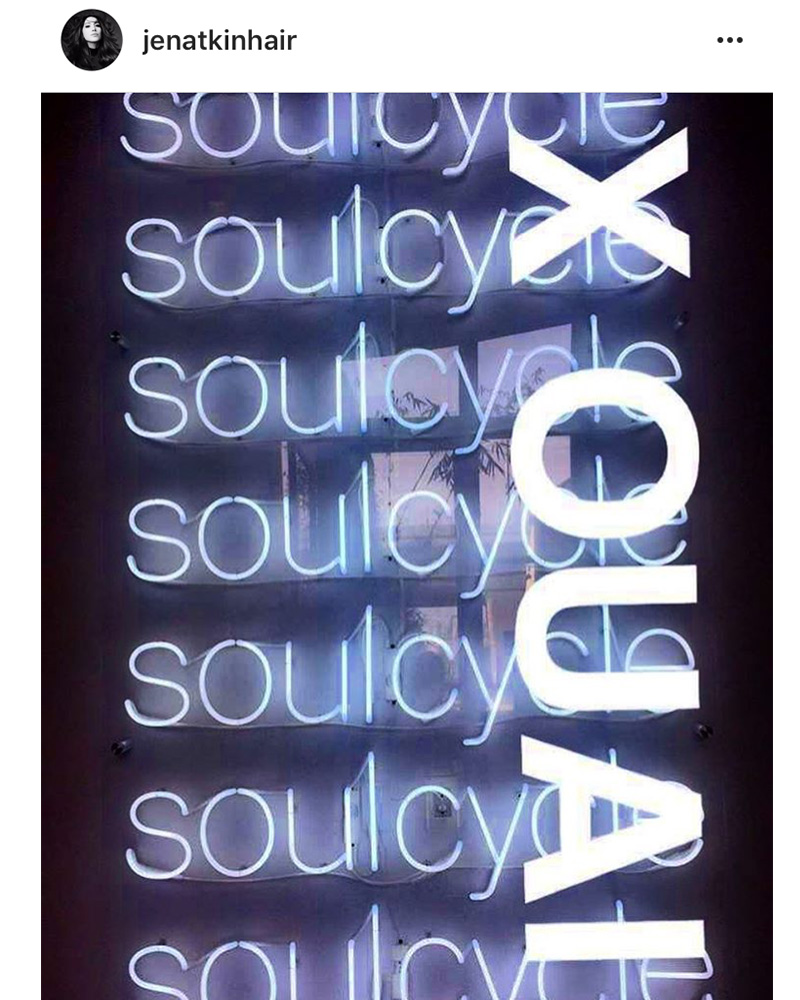 Tap back or push up?
Tap back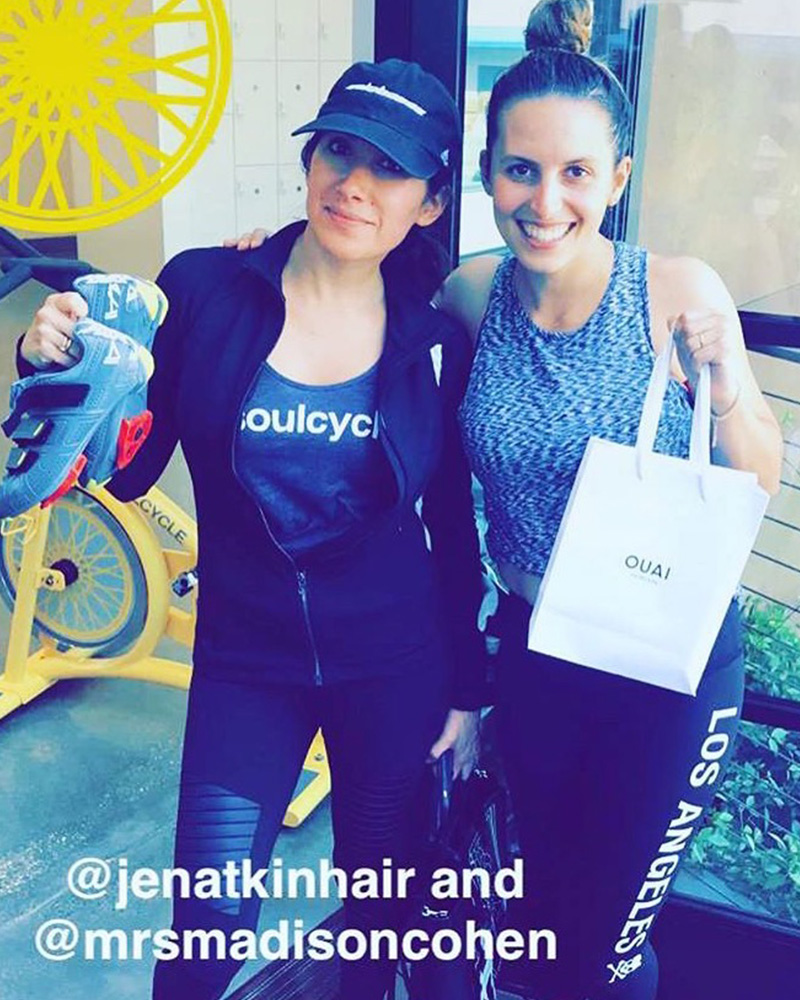 Climb or sprint?
Climb!
Who inspires you?
All of the amazing women in my life: Jessica Alba, Hillary Kerr & Katherine Power, Emily Weiss, Huda Kattan…the list goes on.
First thing you did when you woke up?
Hit snooze.
Last App you used on your phone?
Postmates.
Favorite Ouai product?
OUAI Supplements — these are our latest release. They're a daily vitamin that will change your hair in a way that no topical treatment can. Side effects? Great skin and nails.
What you ate for dinner last night?
Jon & Vinnys…
I knew I loved SOUL when…
I heard the playlist.
The three beauty products you'd take with you to a deserted island?
• OUAI Dry Shampoo Foam
• Glossier Balm Dot Com
• Anastasia Clear Brow Gel
Instagram or Snapchat?
That's like choosing your favorite child…
Best beauty secret?
I use the OUAI Treatment Masque while I do a workout class. The heat activates the ingredients and when you shower afterwards your hair will feel like virgin hair again.
Favorite destination to travel to with your husband?
Somewhere tropical… I'm a water sign, so I love to be near the water.
What was the biggest eye opener when moving to LA from Utah?
How many people were into the party scene. I was here to work and I made that my only priority.
If you were to give one piece of advice to the younger generation, what would it be?
Don't be jealous of your peers; be inspired by them. There's enough work to go around for everyone.
Long or short hair?
I think short hair (lobs) are really having a moment right now and that cut is flattering on most face shapes.
Which Kardashian makes you laugh the hardest?
Khloe.
You have Ouai, Mane Addicts, clients, shoots, and collaborations such as Chloe and Isabel… how do you do it ALL?
Teamwork makes the dream work. I have a great group of people helping me, and I couldn't do it without them.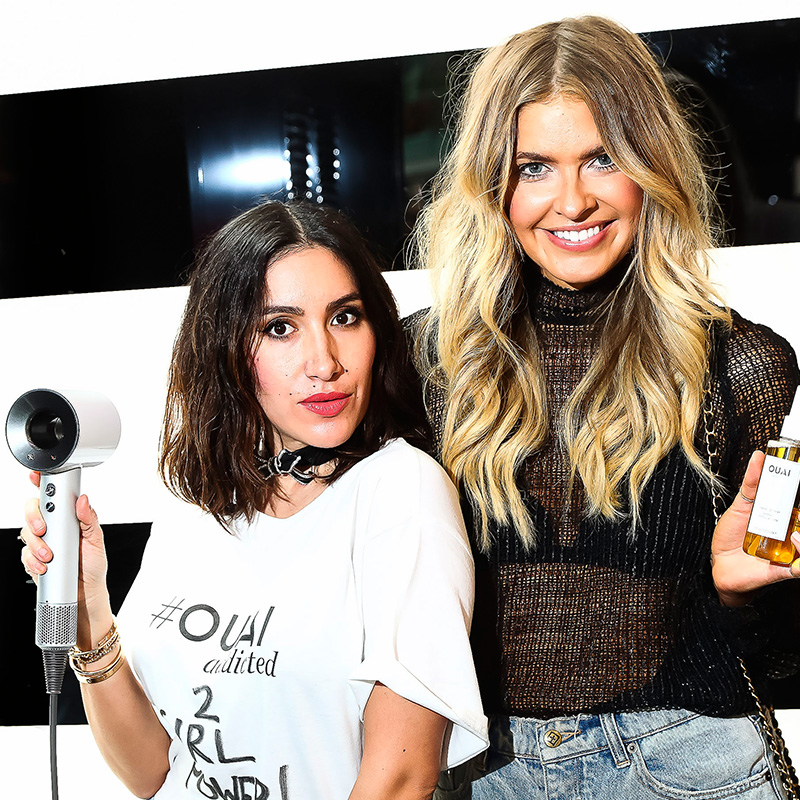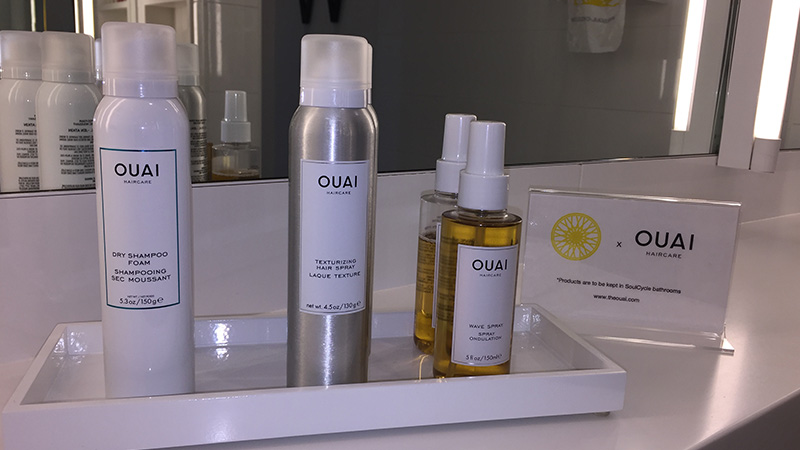 You can try out Ouai haircare in our Culver City and Santa Monica studios during the month of April! Questions or comments? Email SOULlife@soul-cycle.com! Want to ride? Click HERE to grab a series and book a bike!