How to Take Care of Your Skin in Cold Weather
November 16, 2016
hen the temperatures drop, changes in your skin always crop up. Between coping with cold wind and sweating it out in the studio, our pores can take a beating, causing some complexion imperfections.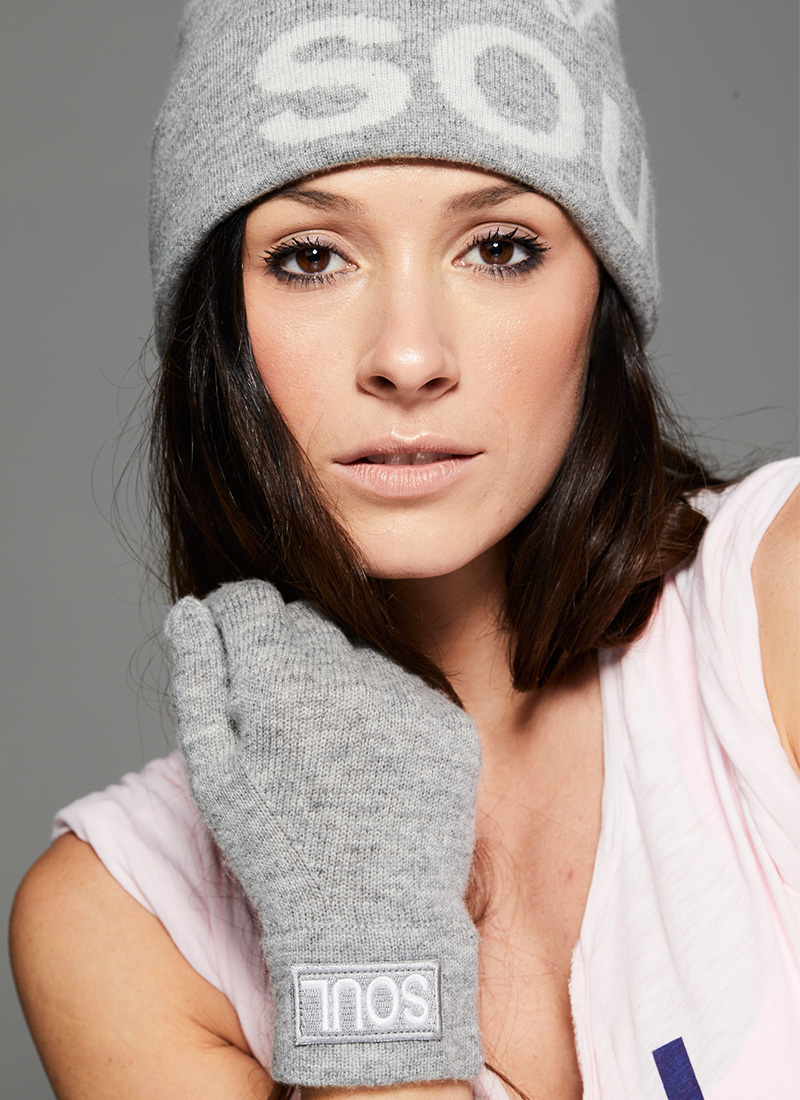 Not surprisingly, dryness is our skin's most common reaction to cold weather. But what exactly happens when we're exposed to the elements and how can we protect skin from the cracking and flaking that accompanies crackling fires and holiday cheer?
The Skinny on Dry Skin
Unfortunately, it's not just the weather that affect your skin's health. "A combination indoor and outdoor factors have a negative impact on our skin," says
Dr. Navin Arora, DO, FAAD
, a dermatologist at JUVA Skin in New York City. "Exposure to the harsh elements, such as biting winds, can strip moisture from exposed skin. In addition, dry central heating depletes moisture from our skin, resulting in excessive dryness of our skin, eyes, nose and lips."
In addition to normal dryness, heated homes and chilly outdoors can exacerbate already-present skin conditions such as eczema and psoriasis — and even bring them to the forefront in patients whose cases were latent.
The good news? Regular routines and a sweat sesh here and there can save your mind, body, SOUL… and skin! "Working out is the best thing anyone can do for their overall health," Dr. Arora says. "Exercise provides extra blood flow to the skin, which also accelerates the removal of waste products, including free radicals, from working cells."
Protect Your Pores
A frequent cleansing routine is vital to your skin's health, especially in colder temps. Dr. Arora recommends keeping warm showers under 10 minutes. "Washing with a mild cleanser and avoiding heavy scrubbing goes a long way to maintaining a healthy skin base," he says.
Once you hop out, use an oil-based moisturizer on your body to lock in moisture — oils create a stronger barrier that will protect your skin longer and more effectively than a water-based cream or lotion. For even stronger safeguarding against dry skin, apply the moisturizer when your skin is still wet to ensure even more "dampness" is retained.
If you suffer from uncomfortable or painful dryness, try investing in a humidifier at work and home to get add moisture to the air. Avoid harsh peels, clay-based masks that remove moisture from skin and alcohol-based skin care products like toners and astringents, which will strip vital oils from your skin. Opt for products that use the words hydrating, cleansing milk and mild foaming cleanser on the labels.
Be sure to wash your face before and after tapping it back, too. If dirt of makeup blocks pores before you work out, you could break out of have inflammation. A full change of clothes and shower is always the best idea after physical activity, but if you're strapped for time, Dr. Arora recommends a quick rinse and an application of the final step of the Joy Ride skincare system, the
Fresh Finish Cleanser
.
Let's Talk About Lips
Unfortunately, there isn't a whole lot we can do to protect our pouts from icy winds. According to Dr. Arora, lips have a thin outer layer and very few oil-producing glands. Due to this, they lose moisture quickly. Despite how troublesome that can be, resist licking them for that immediate relief.
"Licking chapped lips will quickly evaporate the moisture, aggravating dryness," Dr. Arora says. "Use a strong barrier cream such as petroleum jelly."
If dry, cracked lips are already bothering you, Dr. Arora recommends calming them with
EpiCeram-L Lip Care
. "It is steroid-free, paraben-free, gluten-free, fragrance-free, color-free and aloe-rich to soothe lips on contact," he says.
Stock up on Products
If the skincare aisle is daunting, fear not! Dr. Arora shares his top picks for protecting and rehabbing our skin.
"It gently removes oil impurities and makeup and contains licorice root extract and zinc technology to soothe irritated skin."
"Remember, when your skin is dehydrated, it contributes to more visible fine lines and wrinkles. Plump up those areas with a dose of hydration and moisture."
"It's a lightweight gel-cream that floods the skin with a rush of refreshing hydration and minimizes the appearance of pores for soft, smooth, supple feel."
While skin might need a little more TLC in colder weather, a little extra care goes a long way. So grab your hat and gloves, slather on your SPF and sprint strong with the pack… just don't forget to moisturize!
Questions or comments? Email SOULlife@soul-cycle.com! Want to ride? Grab a series HERE and book a bike!