Behind the Closet Doors of Sneakerhead ANTHONY MCCLAIN
August 23, 2016
hen he's not clipping in at SOUL, Instructor ANTHONY MCCLAIN can be found in some pretty fantastic footwear. Below, he reveals how he began his sneaker collection, his favorites and more….
Why shoes?

I've always been a believer that shoes are the most important part of any outfit. They are the glue that holds everything together and the item that takes your outfit to the next level. Of course I have sneakers that I work out in that are comfortable, lightweight and durable, but that's not what this post is about.
Some sneakers are collectors' items. They have a significant history either on the court or in the market. Jordans in particular are the ones I gravitate to. I started collecting sneakers about four years ago and I have a little under 30 pairs thus far. I typically collect really rare
colorways
, retros or sneakers that speak to me on a style level.
Do you remember your first pair?
My very first pair were a gift from my girlfriend, the Bae. They were the Air Jordan Fear Pack 4's. Super rare.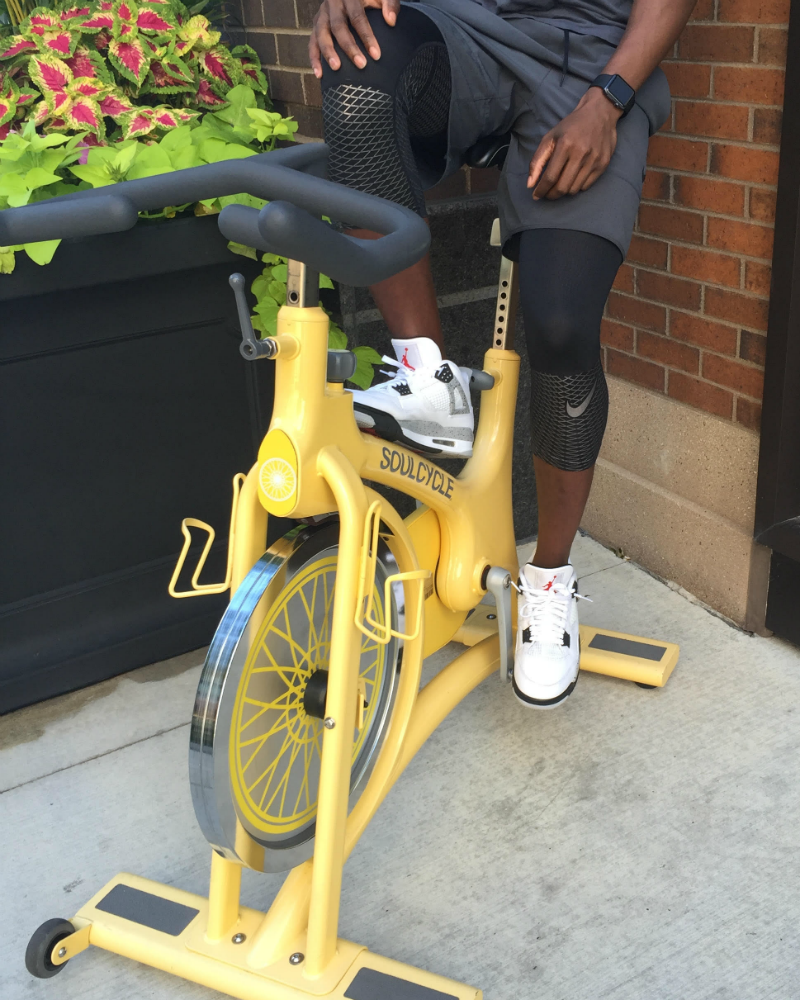 Who are your style icons?
My style icons are really anybody who's willing to take a chance. Basketball and football players really seem to be at the forefront of it when it comes to footwear, though. Russ Westbrook, Victor Cruz, O'Dell Beckham, Kanye West, Chris Paul and LeBron James, to name a few.
Where do you find your sneakers?
Any favorite pairs?
Two of my favorite pairs are the Floral KD 7's and the Nike Free Orbit II SP Polka Dot.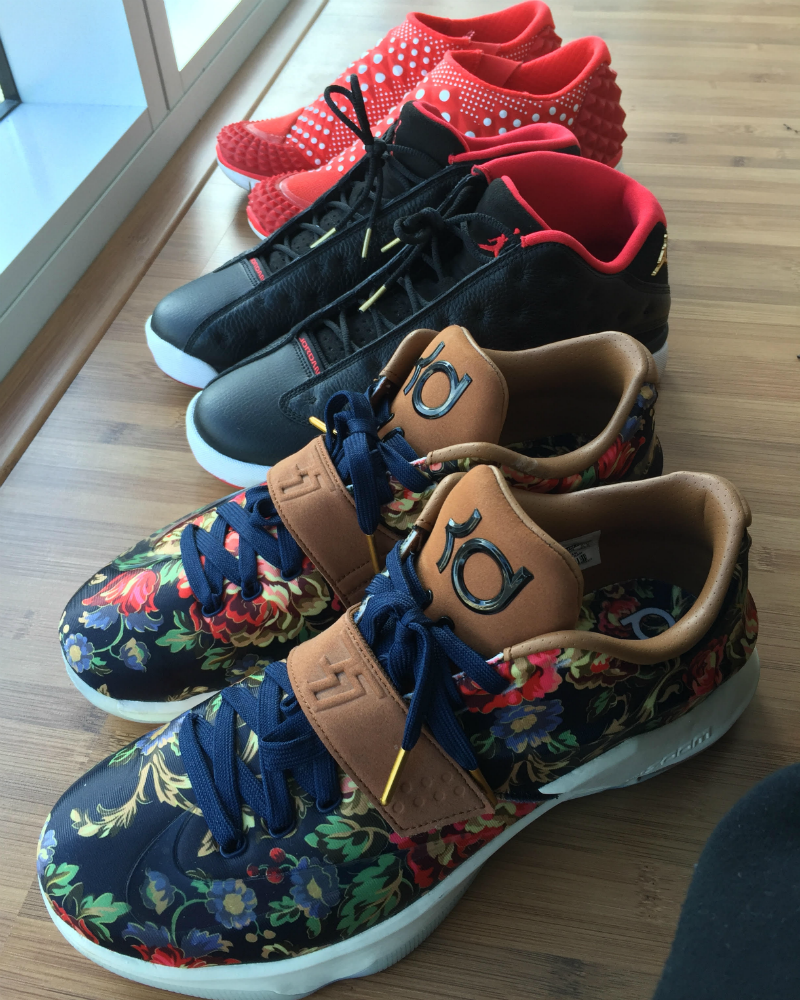 So, we have to ask: Do you actually wear them out?

I do actually wear them and they are somewhat on display when they're not on my feet. Rachel and I have been working on finding an appropriate case/shelf/organizer for them all that's still creative and aesthetically pleasing. It needs to fit the style of our apartment!
How do you keep them looking fresh?
Keeping your sneakers clean is EVERYTHING. You can't wear dirty shoes. Depending on the material of the shoe and the type of stain, I use a magic eraser or a Lysol wipe. I have a pair I can put into the washer machine as well.
What do you have your eye on now?
I've settled down a little bit from collecting, but if I see something I need, I won't hesitate to buy them. I'm starting to graduate to a shoe collection (not just sneakers!), but we'll save that for a different blog post.
See you on a bike!
Do you have a SOUL Story to share? Email SOULlife@soul-cycle.com! Want to ride at SOUL? Grab a series HERE then book a bike!