Behind Allison Santini's New Jewelry Line
June 10, 2016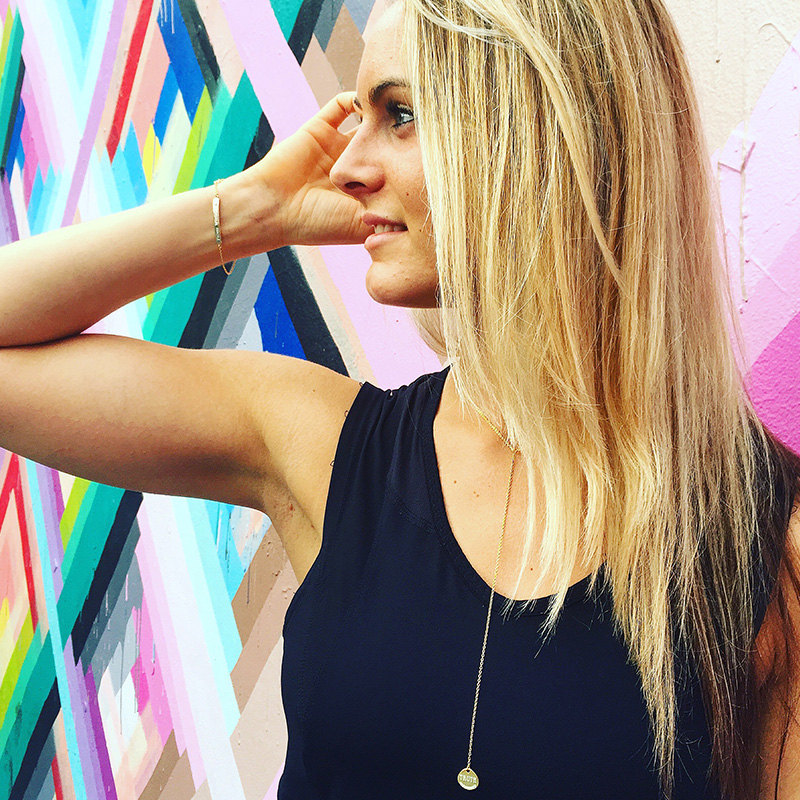 How did you and Alexandra meet?
ALLISON: Alex took my class at the Coral Gables studio one afternoon. Actually, it was a class I was subbing — totally meant to be. I just so happened to be talking to another rider after class that knew her and she mentioned that she designed jewelry. I have always had a vision for my own jewelry line, one that is aimed at inspiring women to live their most happy, healthy, authentic lives. I snagged her email and reached out to her proposing a coffee/brainstorm date!
How quickly did you hit it off?
ALLISON: It was instant! As soon as we sat down and started talking, I knew we were on the same wavelength. Alex has the most positive, enthusiastic, and genuine energy. In addition to that, our ideas meshed really well so we immediately began to creatively feed off of each other.
Alex, what inspired you to create jewelry?
ALEX: I've always had a passion for art and design since I was a young girl. I love creating and making things. I developed KEFI Designs because I wanted my creativity to have a home. I am constantly inspired by my travels, and the ocean always influences my designs in some way. I pull ideas from healing crystals, stones and minerals, and have lately have been interested in creating jewelry that corresponds with our body chakras. Jewelry is wearable art and a form of self-expression. I enjoy making pieces that have meaning and can bring strength and power to the people who wear them — this is really what we aimed for in the #SantiniStrong by KEFI collection.
What does the name KEFI represent?
KEFI Designs is an accumulation of art, design, fashion, travel, culture, life and everything in between. Kefi (keh-fee) is a Greek word that embodies everything I love about life. It is hard to be expressed into one word, but is the secret of life. The Greeks describe it as "the spirit of joy, passion, enthusiasm, high spirits in which good times and a passion for life is expressed with an abundance of excitement, happiness, and fun."
What inspired you to team up on the #SantiniStrong line?
ALEX: I fell in love with SoulCycle a little over a year ago when it first opened in Miami. I love Soul because It excites me, it centers me, and it inspires me. Allison encourages and motivates many people in and outside of the studio. This is exactly why I wanted to team up with her after she reached out to me, because I knew our visions and passions were aligned. We instantly clicked and have been able to bounce ideas back and forth that have pushed the collection to grow. I am so glad that an afternoon SoulCycle sweat session with Allison serendipitously lead to not only a BOSS LADY partnership, but an awesome friendship as well. I am excited for what is to ahead.
ALLISON: It was almost as if the Universe put the opportunity to bring it to life right in front of me if I could just put myself out there — so I did!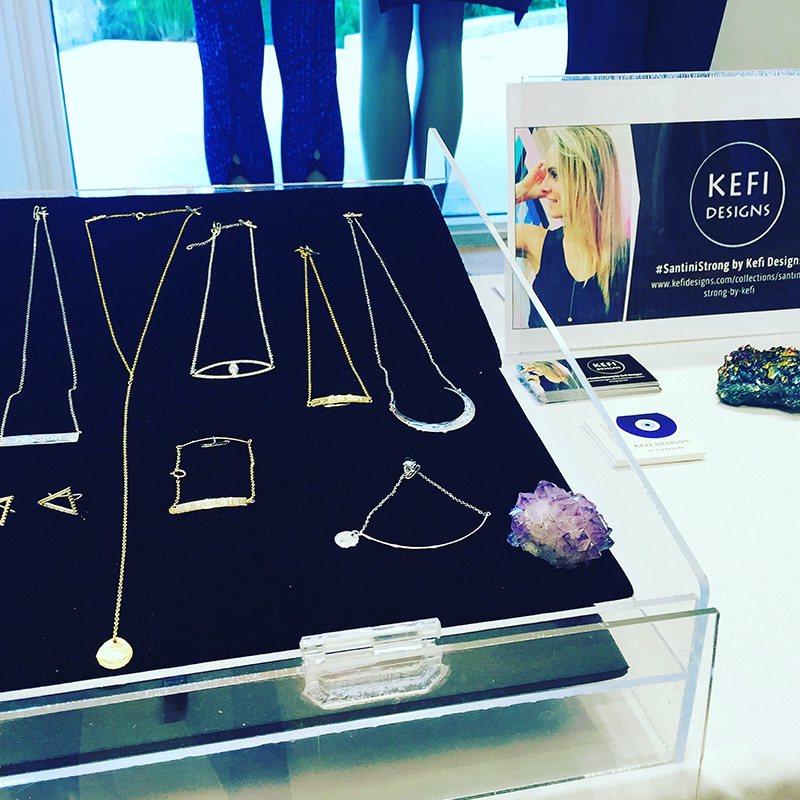 Tell us about the collection and the designs.
ALLISON: The collection comprises 12 pieces (necklaces, chokers, bracelets, earrings), both silver and gold, that are aimed to inspire through shape, design, and language. Most of the pieces have a word and/or mantra that serves as a reminder to stay inspired to live your BEST life each and every day. Every piece also has at least one pave crystal in it (crystals are a favorite of both Alex and me!). Also, I LOVE triangles, so there are many of them in the collection.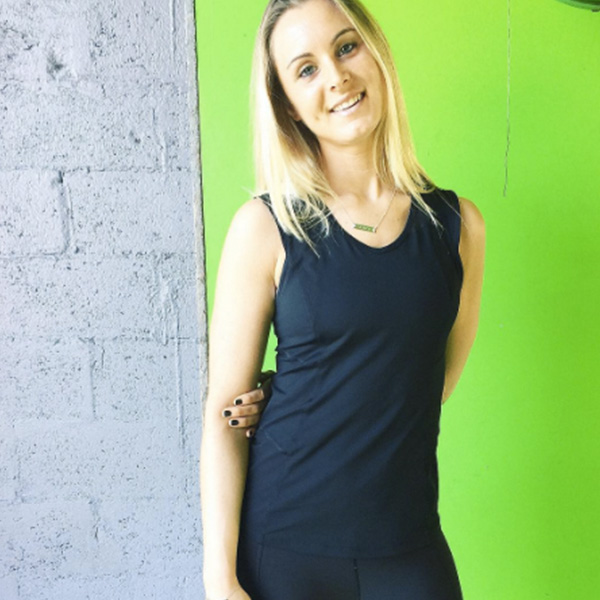 Any favorites?
ALEX: I would have to say my favorites (although hard to pick) would be the Live Your Truth necklace, the BOSS LADY choker and the Trust your Vision piece. The Live your Truth necklace is about finding your most authentic self and living from that space. It helps us remember to create peace and balance from within. I not only connect with the message, but I also love the style of the piece. It's fresh and chic and can really enhance any outfit. The BOSS LADY choker is so fun to wear and I think is something all women can relate too. I especially love the fact the it is a small dainty choker with big personality. Lastly, the Trust your Vision is special because it is meant to inspire people to follow their dreams and passions- just as Allison and I are doing. I am also really into the crystal evil eye charm the helps protect against negative vibes.
What about yours, Allison?
ALLISON: Ahhh, this is a tough one! One of my all-time favorites is the TRAVEL LIGHTLY necklace. It's a long, gold elegant necklace that holds a special place in my heart for many reasons, one being that it was one of the very first pieces we designed. I also like the BOSS LADY choker. It's my reminder to stay bada$! (Plus, I'm REALLY into chokers right now).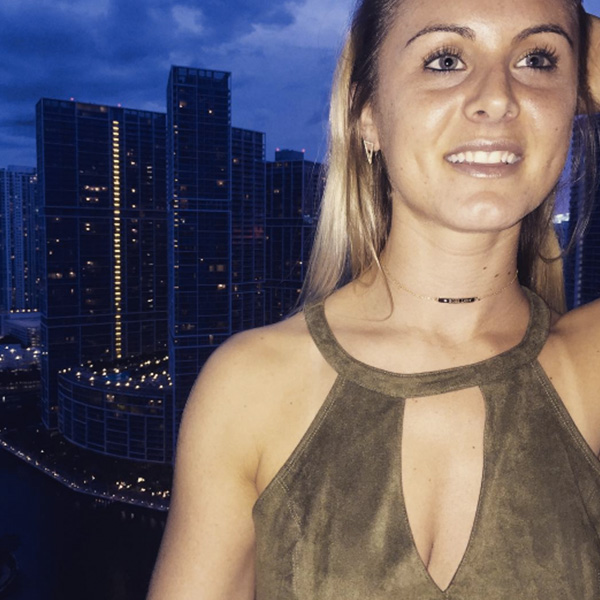 Why do you think jewelry can be such a strong form of expression?
ALLISON: Because everybody wears it a little bit differently. It is a great way to showcase who you are, what you represent, and to celebrate what makes you unique. It's like fashion vs. style. Fashion has rules. Style is innate — it's YOU. It's fun. It's inspiring.
Where do you come up with the designs and mantras on the jewelry?
ALLISON: The designs of the jewelry are definitely a joint effort between Alex and me. I describe my vision to her and she kind of sketches out something back to me based on what is doable. All the words and mantras on the jewelry are things that I believe in, live by and often preach to my SoulCycle riders in class.
Where do you find inspiration?
ALLISON: Everywhere.
Anything you want to add?
ALEX: Allison uses her mantras to inspire others in everyday life. She was looking for someone who could help her express these words in the form of jewelry. I love designing and creating, so together we became the perfect team. With much thought and creative vision, we were able to proudly developed the collection we call #SantiniStrong by KEFI Designs.
To check out the #SantiniStrong line, click HERE. Catch classes with ALLISON at Coral Gables and South Beach! Questions or comments? Email blog@soul-cycle.com! Want to ride? Click HERE to grab a series then book a bike!
MORE FROM SOUL