A Peek Inside Ross Ramone's Closet
October 16, 2015
oCal rockstars know instructor ROSS RAMONE for his high-energy classes at SOUL. But it turns out that he's got a passion for fashion off the bike. Now he shares his seven style essentials for fall…

Contrary to what riders might see, I don't live my life solely (soul-ly?) in athletic gear. But as an instructor routinely rushing from class to class and studio to studio, my sweat soaked Soul swag sometimes feels like the equivalent to superhero spandex, masking my own personal style outside the workplace.
But there's no Batman without Bruce Wayne, no Spiderman without Peter Parker. Even Superman turns back into Clark Kent. So what does this dude do to transition from the studio to the street? I believe that the way you dress yourself can directly express the way you see yourself, and my look is all about combining classic American menswear with an urban sensibility. So if you're in need of a little "fashionspiration" this fall, take a peek inside my closet for seven style staples I just can't live without.
Vintage Leather Jacket
Everyone needs a great leather jacket. It's classic. It's clean. It's consistently cool. I own a few, in various colors and cuts, but my "go-to" is a vintage, brown leather motorcycle jacket, that also happened to be my Dad's in the late 70's and early 80's. I rescued it from the basement several years ago, and it has been my favorite piece of clothing ever since. It fits like a glove, it looks good with everything, and whenever I wear it I feel connected to the coolest guy I know: my dad. Cheesy? Maybe. But no price tag can match that kind of sentimental value.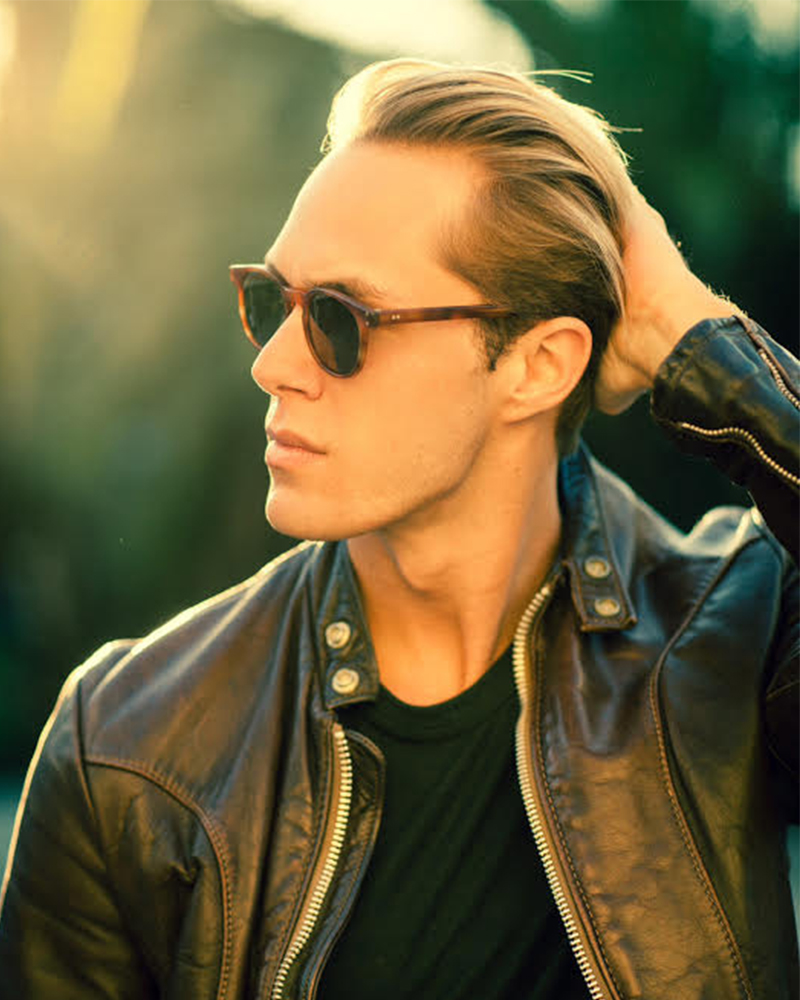 Nike Free 3.0 Flyknit Sneakers

When you're constantly on the run (literally!), a cool and comfortable pair of sneakers is a must. Luckily, comfort and style have collided in the Nike Free 3.0 Flyknits. Mine are black and white, but they come in a ton of different colors. They're super light, and they look equally at home paired with jeans or joggers as they do with workout apparel. They're functional. They're fly. Basically, they're the perfect shoe for me to kick around town.
The Perfect Black Tee
If you ask me, there's nothing chicer, sexier, or more effortless than a plain black t-shirt. Masculine and mature, the perfect black tee is for men what the LBD is for women; it's appropriate for almost any occasion and takes me seamlessly from day to night. My favorite right now is by Rag & Bone. The key is in the cut and fabrication. It's meant to be worn loose against the body, the neckline is relaxed, and it's slightly longer than a typical tee shirt, without being a tunic (perfect for me and my abnormally long swimmer torso). I almost always roll the sleeves. Whether I throw it on with jeans or a tailored trouser, under a blazer or that killer leather bomber, ease is everything.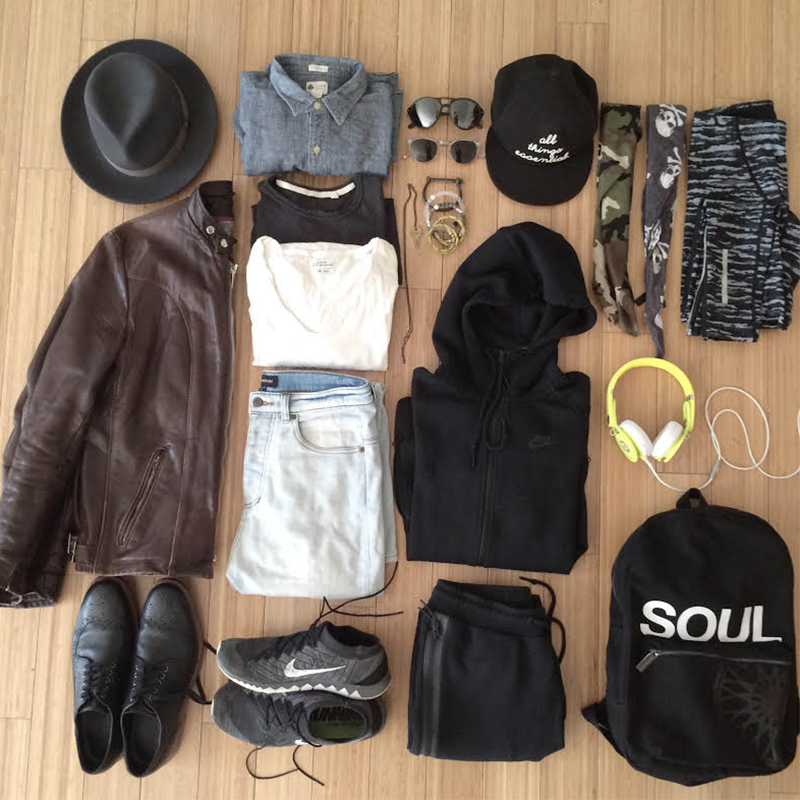 Warby Parker Sunglasses

In this LA sun, a smart and versatile pair of sunnies is essential. My everyday frame is a pair of "Haskells" by Warby Parker. They're crystal clear, with round lenses and a keyhole bridge that fit my narrow face. I think there's something really fresh about a timeless shape in an unexpected color, so these feel both classic and contemporary. Plus, they're totally affordable. I'm also obsessed with my Tom Ford Aviators and my Persol "Steve McQueens," which I can fold up and fit into my front pocket when the sun goes down.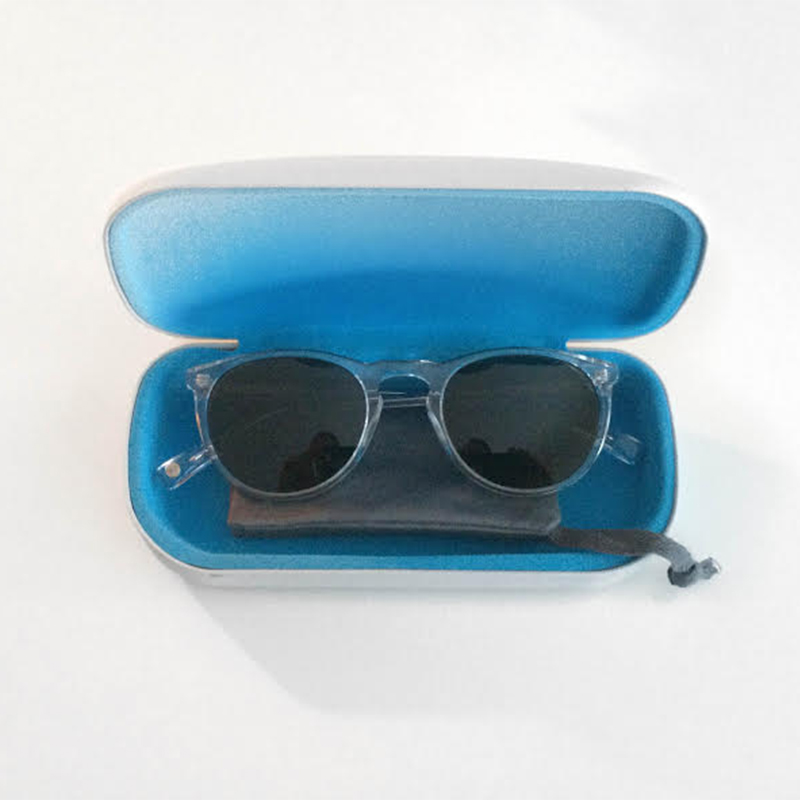 Sweet Sweatsuit

That's right. You read correctly. A sweatsuit. You see, activewear has never been more fashion forward. Brands like Ralph Lauren and Alexander Wang are making athletic gear, Nike is putting up fashion shows in NYC, and I'm fully on board with this collision. My favorite right now is — unsurprisingly — the Nike Tech Fleece hoodie with matching pants and shorts. The collar on the hoodie is slightly exaggerated, which I love, the pants are tapered just right, and the fit is snug enough to flatter the body (read: booty) without looking too tight.


Plus, the versatility is unbeatable for a guy on the go. I throw the shorts over my tights en route to my 6:00 AM class; I wear the pants with a longline t-shirt to meet friends for dinner after my 6:30 PM. Overall, mixing activewear into my daily look says, "I'm casual, I'm confident, and, yeah, I work out." Now that's a message I support.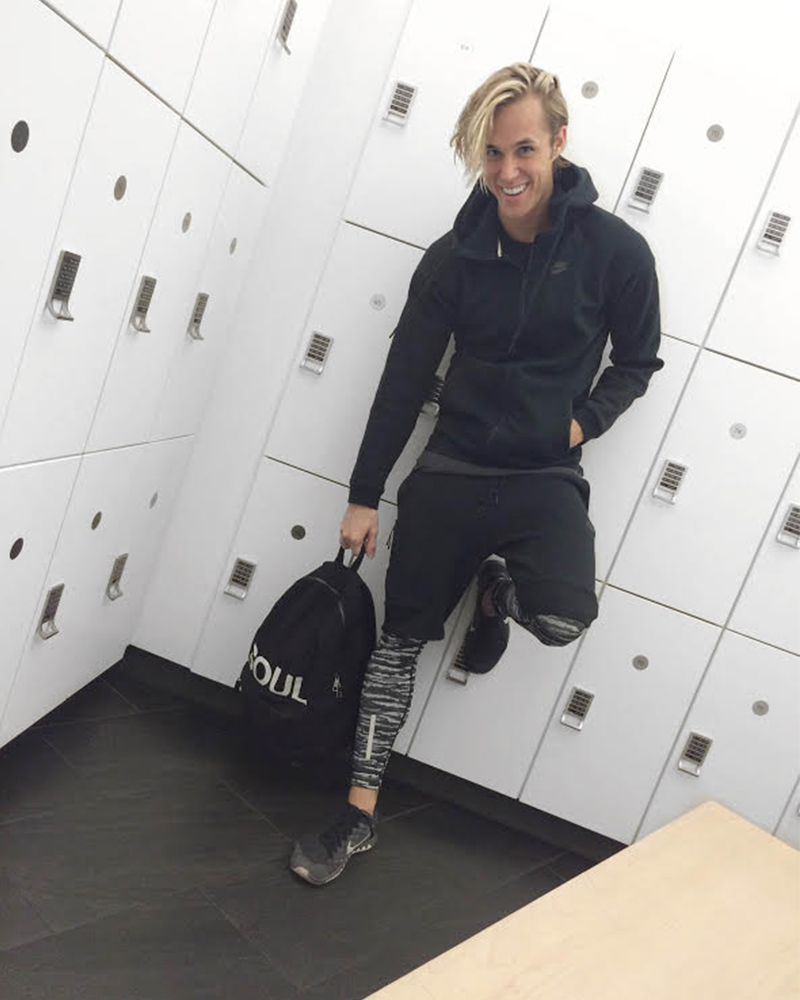 Chambray Shirt

Simple but sophisticated. Preppy without being pretentious. I dress it up. I dress it down. In LA, it can be hot during the day and chilly during the evening, so it's the perfect piece to layer without ever worrying that it will bulk me up or cramp my style. Even tied around my waist, it always looks intentional, functional and never out of place. Sometimes, I'll even go full-on denim for a nod to classic Western Americana. J. Crew and H&M carry my personal preferences.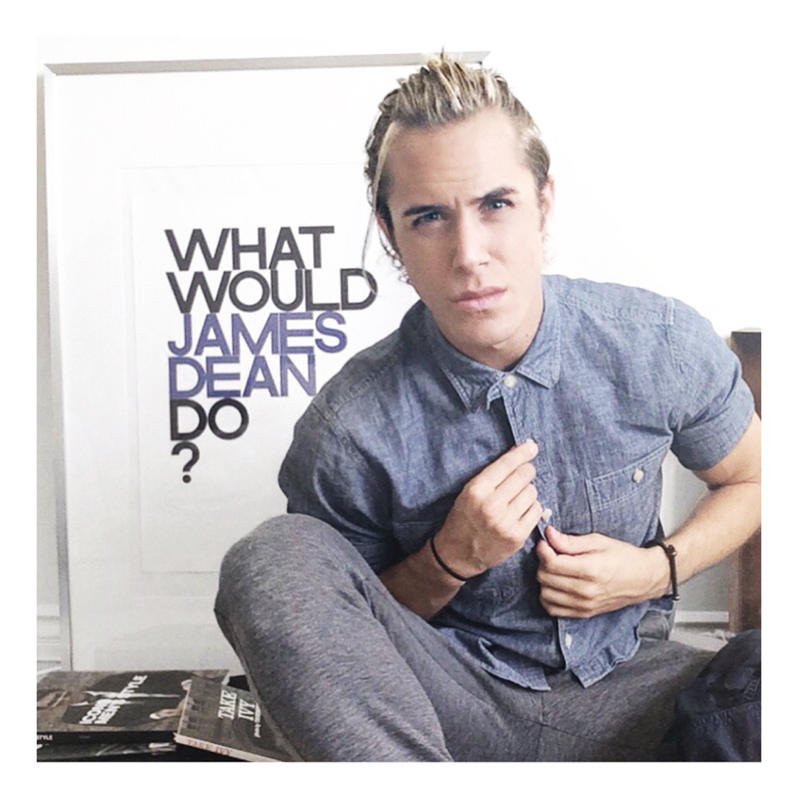 Trendy Hat

I love trends, but the trick to incorporating trendy pieces into your look is to understand which ones vibe with your aesthetic. Accessories can provide a really fun space to play with trends, and I happen to love hats. Baseball caps. Flat brims. Wide brims. Beanies. I love them all.


Right now, the MVP of my hat collection is a black flat brim cap by The Essential Man that reads, in white stitched script, "all things essential." Nothing like a statement hat that literally makes a statement. I've also been known to throw on a wide brimmed fedora (think Pharrell) if I'm feeling bold, sartorially speaking.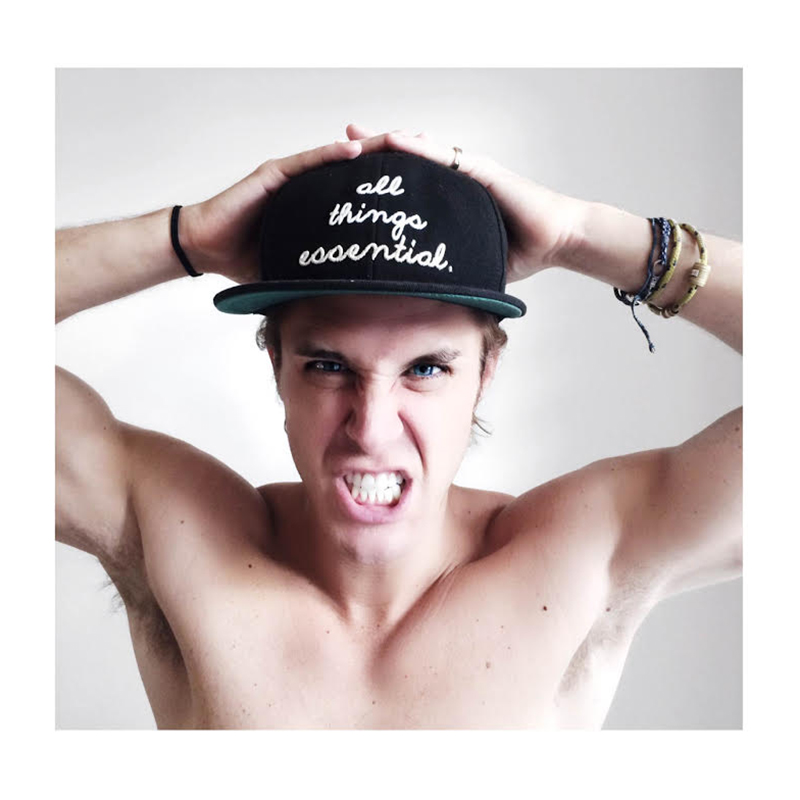 At the end of the day, personal style should be exactly that: personal. No matter what you're wearing, there is nothing sexier than authenticity. It's not about being flawless, it's just about being fearless. So wear what makes you feel like you. I try to live and dress by that principle. And if I still have doubts, I just ask myself, "What would James Dean do?"
Catch classes with ROSS at SoulCycle Pasadena, Culver City and West Hollywood and follow him on Instagram! Questions or comments? Email @SOULlife@soul-cycle.com! Want to ride? Grab a series HERE and book a bike!