9 Smart and Stylish Gym Bags
July 21, 2016
ee which gym bag styles take our instructors to SOUL and beyond...
CHER MOTTA
My North Face Recon Backpack is my LIFE! It has a chest and a hip strap to help support all the things I need for the day and workouts. The straps are great because they help distribute the weight so your shoulders don't hate you.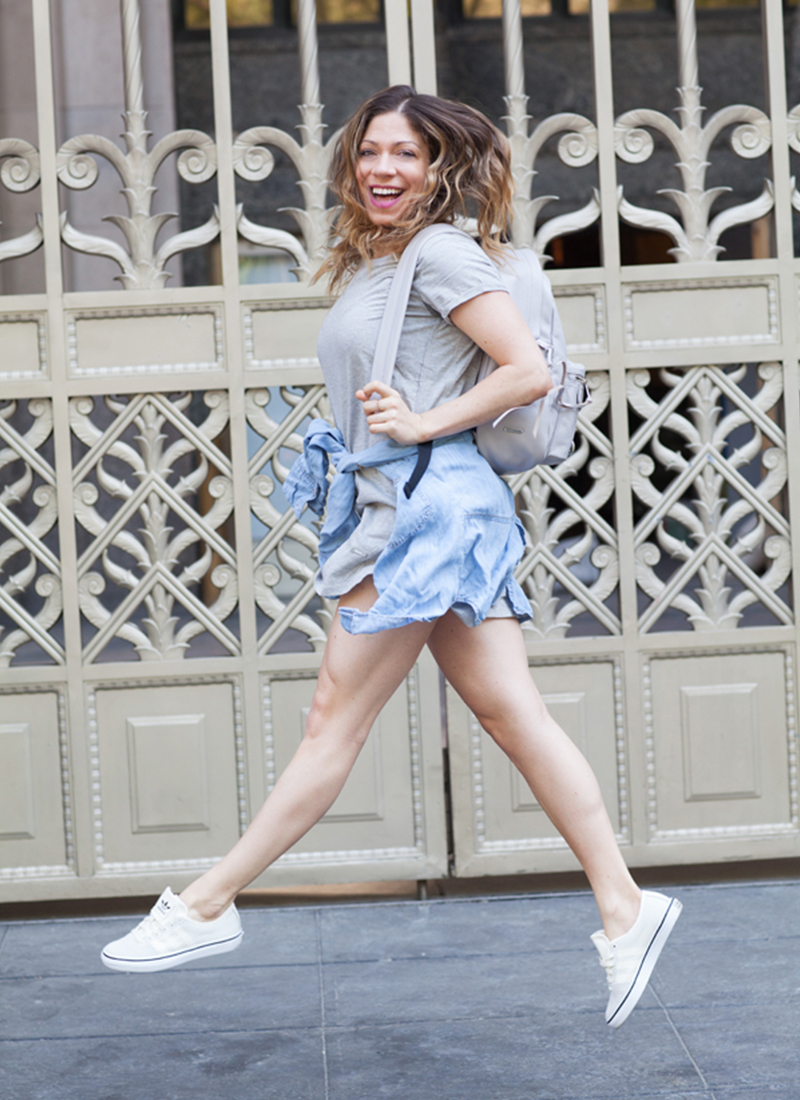 HALLIE WILSON
My go-to bag for day-to-day use is a backpack, like this one from Rebecca Minkoff. It's the perfect balance between
stylish and functional
.
ALLISON SANTINI
I go through phases with my gym bags. Right now, I'm in a lululemon over-sized tote phase. It's big enough for everything and has lots of compartments to organize everything. I'll probably continue to use it until my massage therapist yells at me for only wearing it on my right shoulder... and then I'll switch back to a sporty-chic backpack (my real favorite!).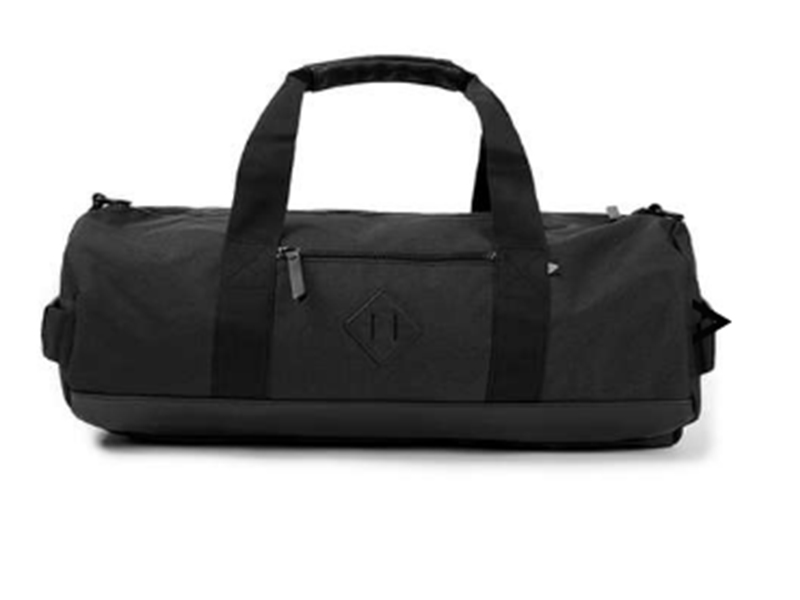 EDDIE CORLEY
I usually switch from my normal Herschel backpack to my gym bag when it comes to carrying things to/from the studio. I have the black nylon gym bag from TOPMAN.
CHRISTY HIBLER
The truth is, I carry a lululemon backpack. Lululemon makes the smartest packs with great organizational compartments and not one but two water bottle holders to help you #hydrate. Most importantly, they have a built-in padded laptop sleeve to protect my most important tool — my computer and tunes! NOW, if you want to talk about what I carry out on the town, let me know because I can talk handbags...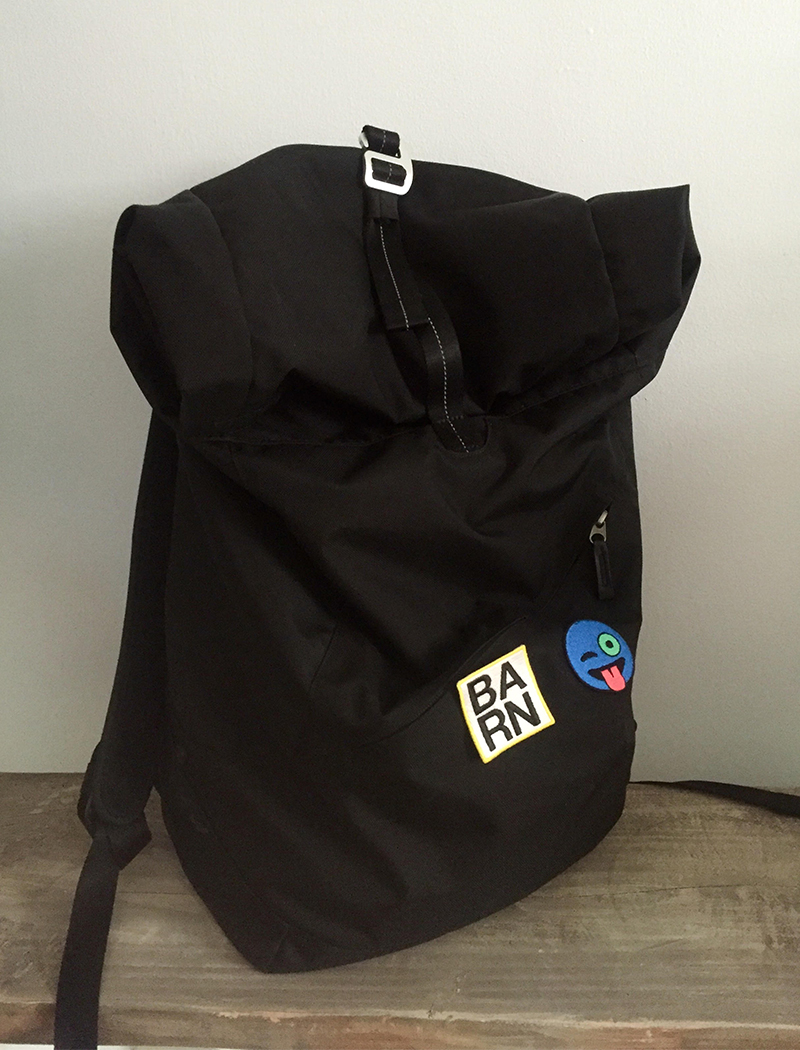 DILLON NOVAKOWSKI
I use the lululemon Urbanathlon Backpack everyday. It has so much room for storage and a padded laptop sleeve on the back, making it easy to bring everything to and from the studio.
KC
I'm actually in the market for a new backpack because mine just broke, but a backpack is definitely the way to go! A bag with one shoulder strap puts a lot of strain on the neck and shoulder over time, which I suppose isn't a big deal if you spend most of the time in the car, but I like to walk everywhere, which means I always have my stuff in tow.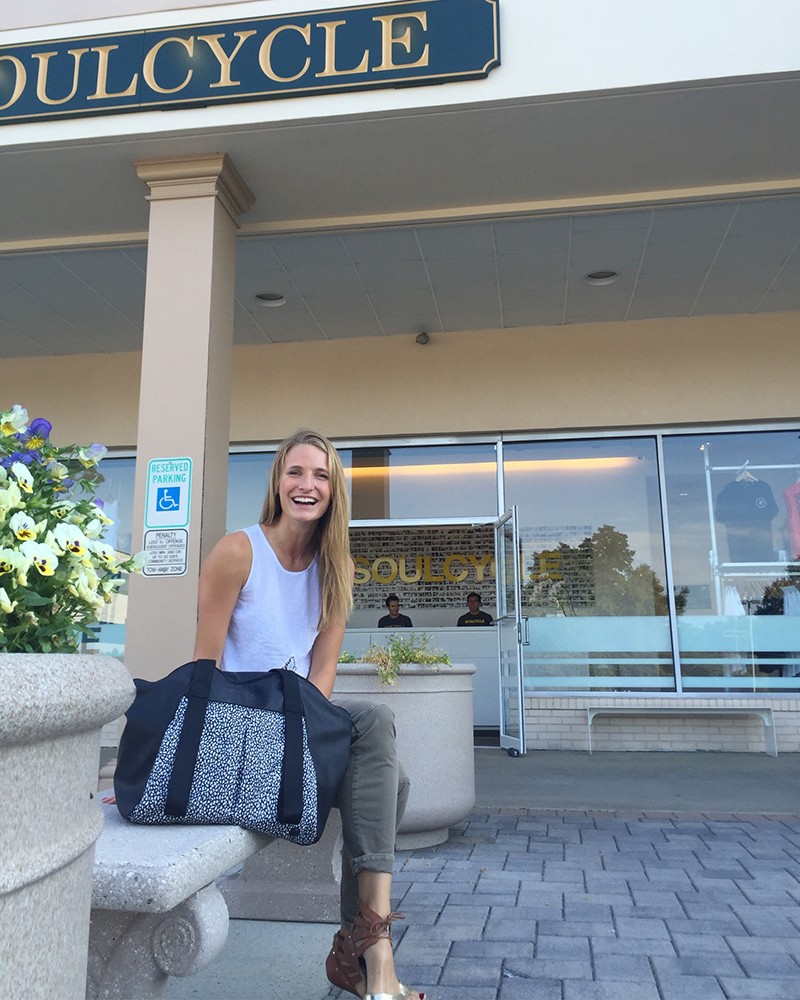 KALEY SKOGLUND
I swear by this lululemon bag. It's got a space for everything — my computer, keys, water, sunglasses and even straps for my yoga mat. I literally live out of it. It can hold two to three outfits at a time, plus it's cute!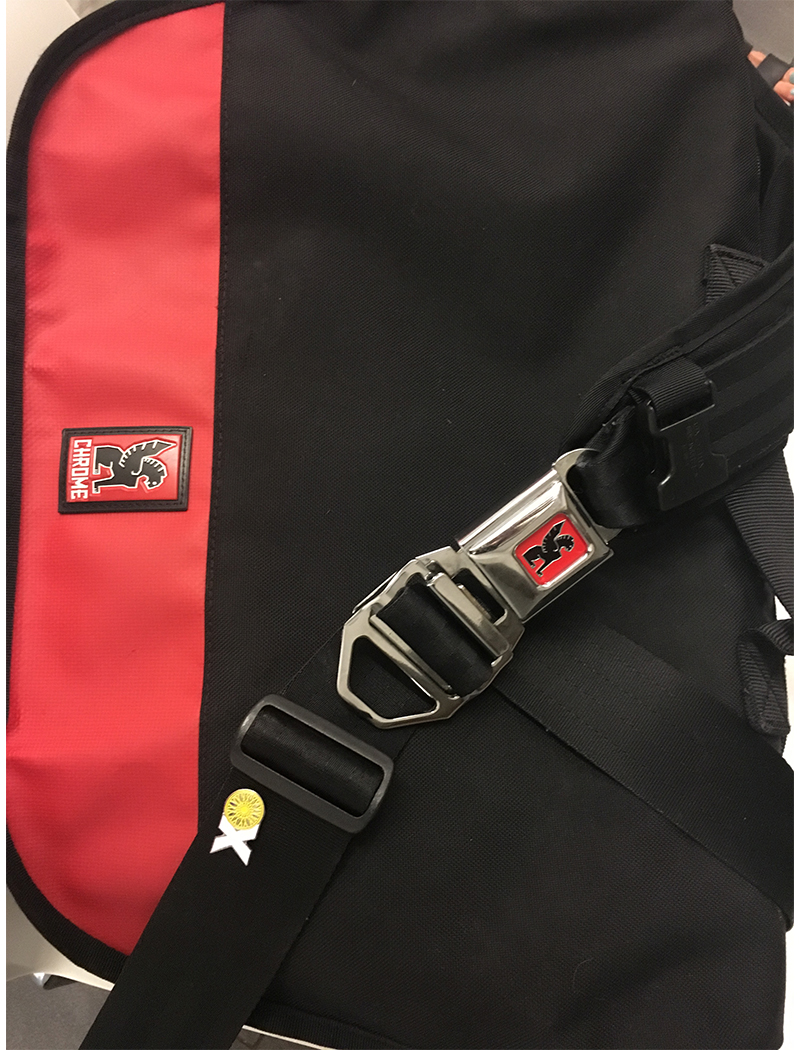 STEVIE SANTAGELO
Chrome Industries Bags are my favorite of all time! They originated in San Francisco and are the OG bike messenger bag. They go over the shoulder and clip with a cool car seat buckle, plus they have a cushion for your laptop, separate compartments for all your goodies, snacks, headphones or whatever AND they're waterproof. After four years and two bags, I've beaten the living daylights out of my bag and she still looks amazing!
Questions or comments? Email SOULlife@soul-cycle.com! Want to ride? Grab a series HERE and book a bike!