7 SOUL Instructors on Strength and the Power of the Pack
October 5, 2016
ow do our SOUL instructors find strength? Find out why ROXIE JONES, WILLIE HOLMES, AUBREY BAILEY, JOSHUA PELATZKY, ALEXIS ROSE, CHRISTINA PHILLIPS and SAMANTHA JADE are motivated by the pack, how they fell in love with fitness and more, then show your #SoulStyle strength in our latest collection…
ROXIE JONES
Why is riding as a pack so powerful to you?
I believe that any group fitness workout is about the shared energy in the room — the more energy you give, the more you get back. When you ride at SoulCycle, it's a group effort which makes the experience more fulfilling for everyone.
What inspired you to lead the pack?
I was working in the fashion industry a few years back when I realized I wasn't fulfilled by the direction my career was taking. Only a few years into my fashion career, fitness stopped being a mere hobby and turned into a lifestyle. I loved it so much and saw that I could give back to the rest of the world by sharing that love for fitness and inspiring others to workout harder and get stronger.
How did you fall in love with fitness?
I had been casually taking
Akin's
bootcamp at a gym for a few years (before Akin became a SoulCycle instructor) until it got serious! Around the time of the formation of the Akin's Army movement, he recruited a few of us to compete in a workout challenge: work out twice a day (which seems like no big deal now!) and to eat clean, meaning no sugar or alcohol. It seemed impossible at the time, I wasn't even sure if I could complete it. We recorded our workouts and diets and completed weekly physical challenges. I ending up finishing in second place and I made so many new workout buddies who are now some of my closest friends. I was inspired to continue working out twice a day and eating clean because I felt so strong. I started going to Akin's 6:00 AM and 7:00 AM SoulCycle classes, weightlifting outside of bootcamps by following workouts from bodybuilding.com and eventually writing my own. I started to notice a lot of physical changes in my body and it made me happy to know that I was making that change happen for myself.
What gives you strength?
Those breakthrough moments you have while working out, whether it's at SoulCycle or the gym, give me strength. It;s motivating when you realize you can do something that was once difficult or even seemed impossible. You discover you can and want to do more!
What is your SOUL mantra?
Push past the possible to reach for the impossible.
WILLIE HOLMES
Why is riding as a pack so powerful to you?
Riding as a pack simply put, is fun. As a rider I like to follow, I let go of control, turn off my brain, trust the instructor and ride. I don't have to create a work out, or to push myself by myself. I love the opportunity I'm afforded to engage with other people, and camaraderie drives me. I work harder when others are around me to influence and push them while simultaneously they push me.
What inspired you to lead the pack?
I was inspired to lead the pack because SoulCycle has seriously changed my life and I want to offer that to someone else. I love having the ability to make a person's day and to make people happy.
How did you fall in love with fitness?
When I was in my early twenties, I was obsessed with gaining weight, specifically in the chest area. I created a muscle imbalance, developed shoulder impingement and eventually went to physical therapy to fix my shoulder. While in PT, I learned the proper way to work my shoulders, chest and back. I FIXED MYSELF. It made me hungry for more knowledge, and the more I learned, the more I wanted to share with others.
What gives you strength?
I get strength from faith — knowing that things can and will be even better than they have been, even when life is great.
What is your SOUL mantra?
Today's pain and strain becomes tomorrow's power and gain.
AUBREY BAILEY
Why is riding as a pack so powerful to you?
Riding as a pack is such a powerful thing! Every single person that walks into the studio carries a different story, a different challenge and a different reason as to why they are there. Through a 45 minute journey you get to sync up with strangers and work for a common goal. Maybe we can't do everything on our own, but maybe the things that once seemed a little impossible seem just a little more possible with the strength, support and energy from the people around you.
What inspired you to lead the pack?
It was LOVE at first ride. I took one class on a cold January night at
19th Street
, walked out of the studio, called my mom and said, "This is the next step of my life — I am going to be a SoulCycle instructor." I don't even think I totally understood what SoulCycle was at that point, but I just remember leaving the studio feeling on top of the world and that I was 100 percent unstoppable. I wanted to learn how to do that and make people feel the way I felt leaving the studio after my first ride!
How did you fall in love with fitness?
I grew up as a dancer so I always had a love of being active and moving my body. I believe that no matter how much stress you are under or what type of day you had, when you move your body and get your endorphins flowing your mindset can be totally reset. It's also something you can continuously work on.
What gives you strength?
I gain strength by noticing how far our SOUL community has grown. Both new and returning riders are so inspirational to watch. As they gain strength and confidence, I too gain strength and confidence knowing that they have made a choice to do really great things for their minds and bodies, just like I choose. We hold each other accountable.
What is your SOUL mantra?
"Can't stop, won't stop." So often, we set our sights on a goal and stop once we've reached it, why not take it to the NEXT level and see what lies ahead if you KEEP going?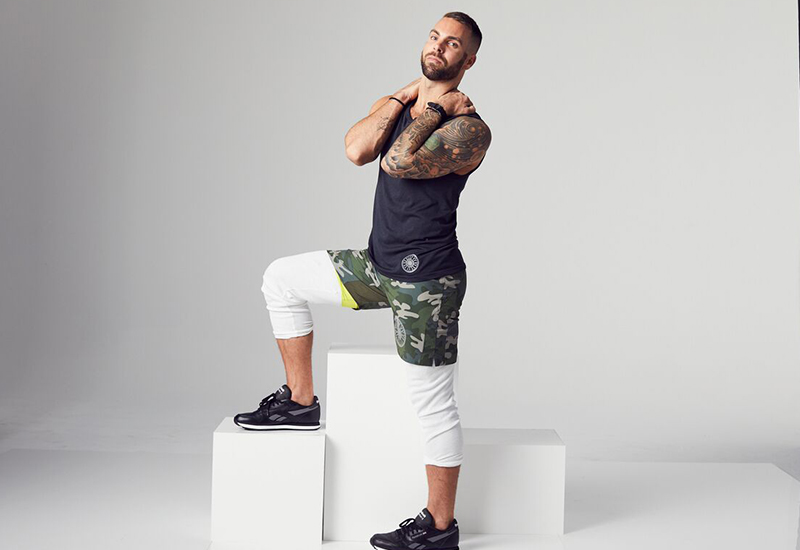 JOSHUA PELATZKY
Why is riding as a pack so powerful to you?
Seeing everyone work so hard as a solid unit creates an energy that is electric.
What inspired you to lead the pack?
I'm teacher through and through. Whether it's from dance, strengthening and stretching or SOUL, it was just a natural thing for me.
How did you fall in love with fitness?
I love the way I feel after moving my body.
What gives you strength?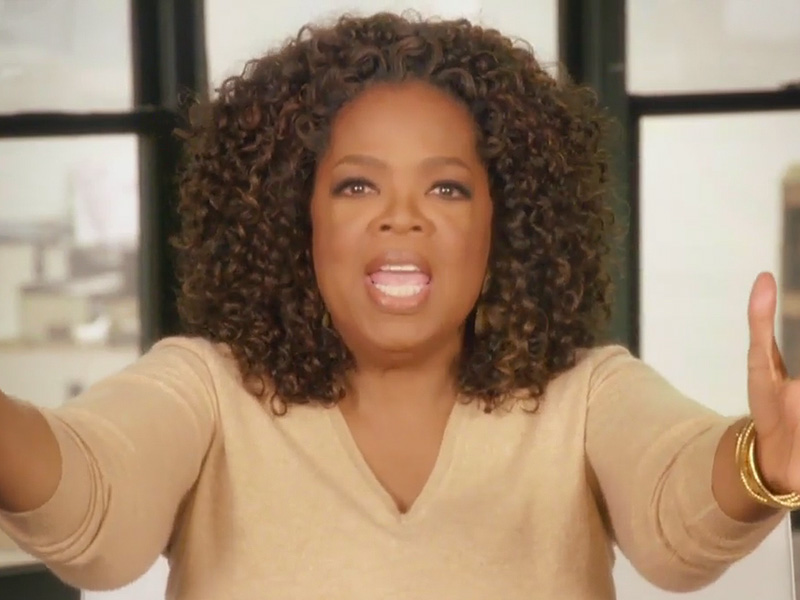 "I LOVE BREAD." - Oprah
What is your SOUL mantra?
Shock the body. Rock the SOUL.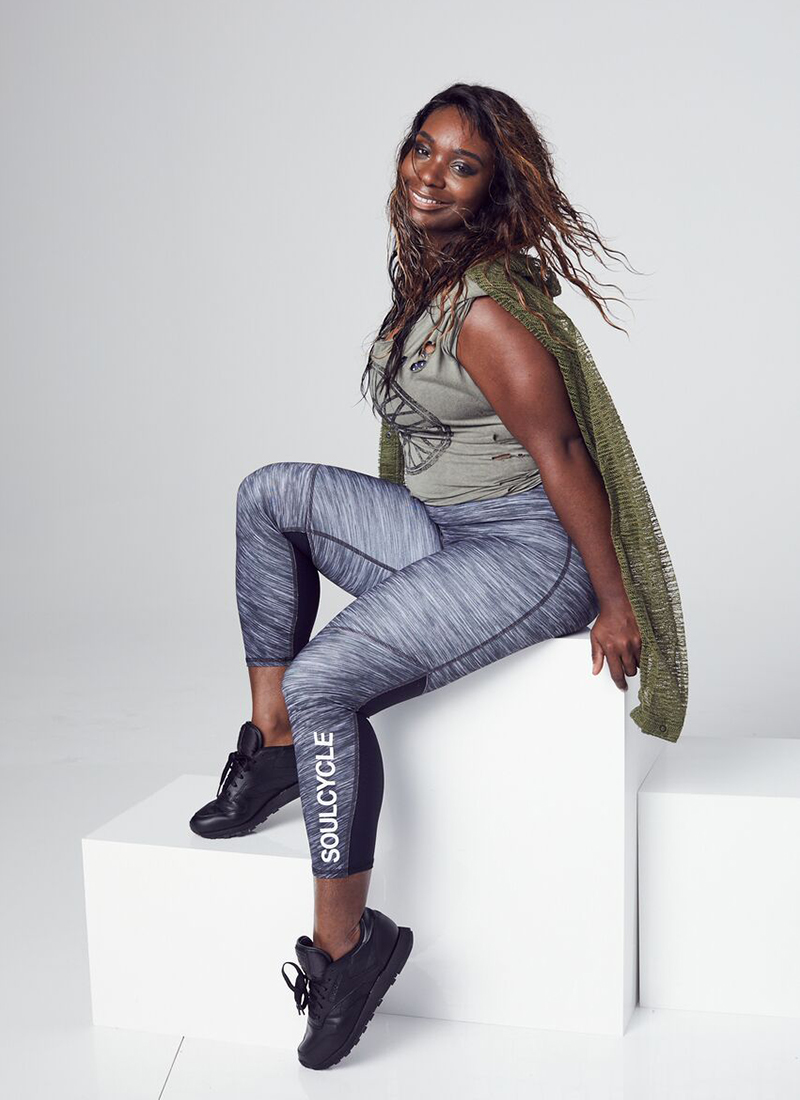 ALEXIS ROSE
Why is riding as a pack so powerful to you?
From the time I walk into the room to the start of the first song you can feel the energy rise. Seeing our riders escape from the world and focus on their personal journey is nothing short of amazing. Instructor
Janet Fitzgerald
says, "Use your powers for good," and I keep those words close to my heart. It helps me to remember what I signed up for.
What inspired you to lead the pack?
Everyone has a calling in life, but not all of us realize what ours is on our own. People always told me I was inspirational, motivating and powerful, but I didn't see it. But when I discovered SoulCycle, the community said those same things. It wasn't until I finished my SoulCycle training that I truly believed in my calling. I used to use my body to communicate through dance, but now, I can use my body, words and journey to communicate through SOUL. All of my challenges lead me to SOUL at the right time.
How did you fall in love with fitness?
I'm a professional dancer, so I always had a healthy relationship with food and exercise, but after I had my second daughter I gained over 80 pounds. I had to go back to the basics and remember what made me the happiest. That was using my body to feel good, to feel empowered. As I began to love myself again and find happiness, other people started to take notice and wanted to follow what I was doing. I fell in love with being able to motivate others just by living in my purpose.
What gives you strength?
Knowing that the universe is on my side and no path is wrong gives me strength. Women send me cards and messages, and come to me after class to say how me being on that podium inspires them to begin working on their confidence. I don't physically look like the standard fitness instructor, and it's great to give riders hope that they can ride strong, regardless of their size.
What is your SOUL mantra?
I actually have two mantras that I say daily in the mirror: "I don't need anyone's permission to be great," and "An athlete is not determined by their height,shape, size or weight but determined by the person's SOUL."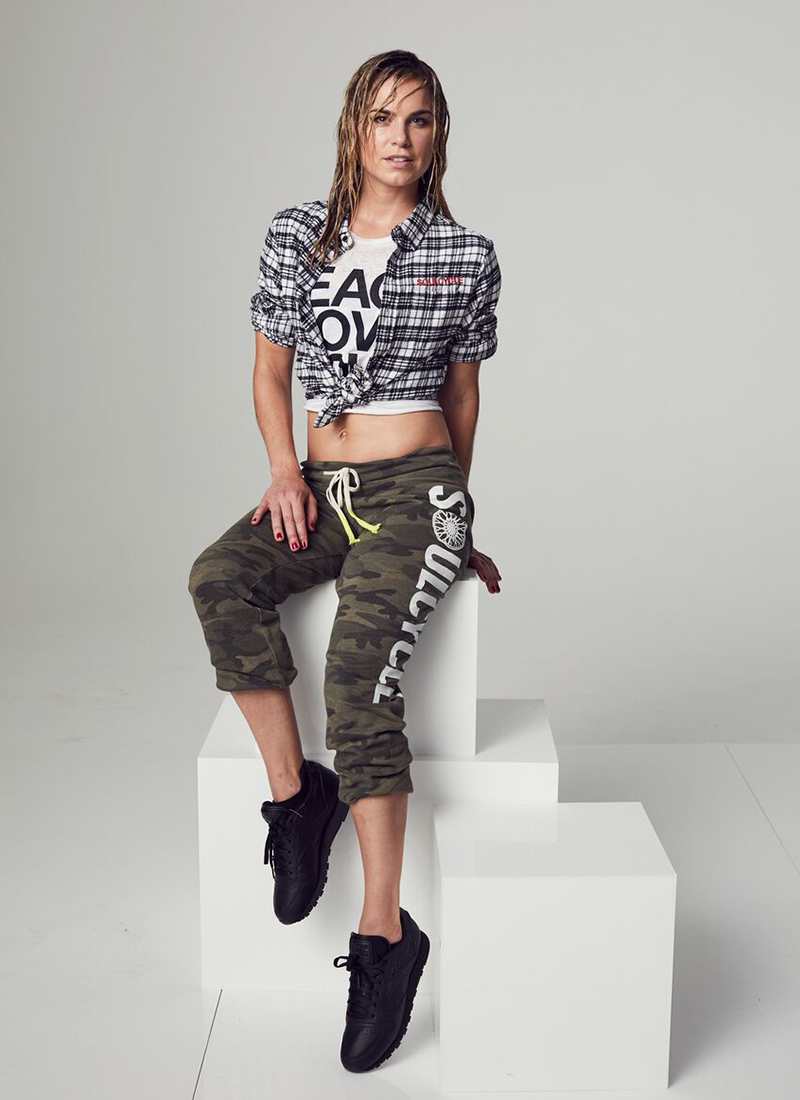 CHRISTINA PHILLIPS
Why is riding in a pack so powerful to you?
The energy that comes from riding in a pack is indescribable. When you lookout to see the entire room moving as one or the moment you see it click with a newer rider, it couldn't be more apparent that we are stronger together. Individually we are just a drop but together we are an ocean. Cheesy, yes — but also very true.
What inspired you to lead the pack?
I began taking indoor cycling classes a few years before I began teaching at SOUL and I just couldn't get enough of the feeling I got when I was riding. Coming from the dance and theatre world, where it's very competitive, I finally felt unstoppable. I just wanted to give that feeling to everybody I could reach.
How did you fall in love with fitness?
I have been a dancer my entire life, so it was an easy transition. Not only is it still an endorphin high, but there is a performance aspect to it as well. Other than the obvious performance aspects, I love getting creative with a playlist.
What gives you strength?
Nothing makes me happier than the success of my SOUL fam, inside and outside of the studio. I never realized how powerful and impactful the interactions that I have with the SoulCycle community are — the people in my class give me strength!
What is your SOUL mantra?
I have a few that come and go depending on what I am going through at that moment. For now, I would say, "Stay patient, trust the journey." Whether it's in regards to friends coming in and out of my life or where I will be in three years, I have to keep hustling to be the best that I can possibly be. What will be, WILL BE.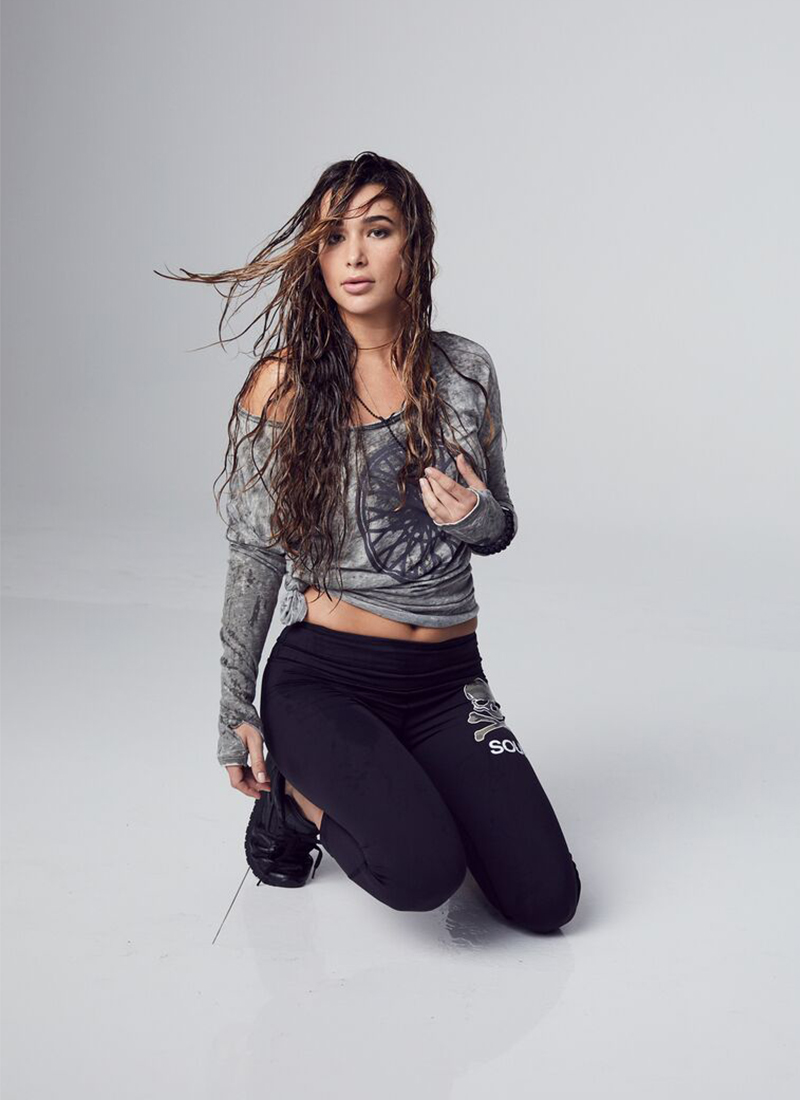 SAMANTHA JADE
Why is riding as a pack so powerful to you?
The relationship starts with yourself and the connection you can make with your bike and the resistance. When you're ready for the growth and allow yourself to tap into it, you can connect to something so much bigger, so much greater than just YOU. And that's the power of the pack.
What inspired you to lead the pack?
I started as a rider before becoming a SoulCycle instructor. I watched my favorite instructors find their voice on the bike while watching riders transform into stronger versions of themselves. The relationship in that room is such a push and pull and I was so drawn in toward that energy — I had never had seen or felt anything like it before. I left a career in counseling to pursue becoming an instructor and never looked back.
How did you fall in love with fitness?
I never thought of it as a career until I became an instructor. But to wake up each day so excited about having taken such a leap of faith out of something so safe and secure — what a way to feel alive!
What gives you strength?
Facing my truths gives me strength. We are who we are from within; it's up to us to be brave enough to express ourselves!
What is your SOUL mantra?
I want people to come in with a fresh perspective each day. Every day is a new challenge or rather, a new opportunity. Drop the expectations, listen to the body and be authentic in representing where you're at.
Check out our latest #SoulStyle collection HERE! Questions or comments? Email SOULlife@soul-cycle.com! Want to ride? Grab a series HERE and book a bike!