What Inspires Liah Malley's Theme Rides
June 10, 2016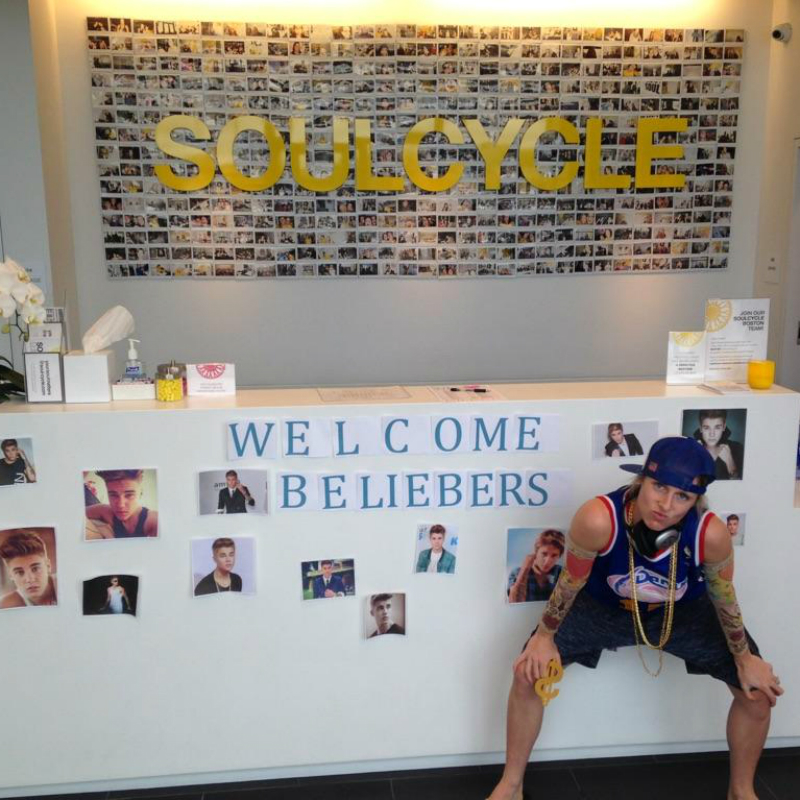 It's no secret that you go ALL OUT when it comes to your theme rides. So, how do you choose your themes?

I choose artists who are dropping new albums, celebrating birthdays, touring in Boston or are really popular and relevant. I also consider current events and holidays!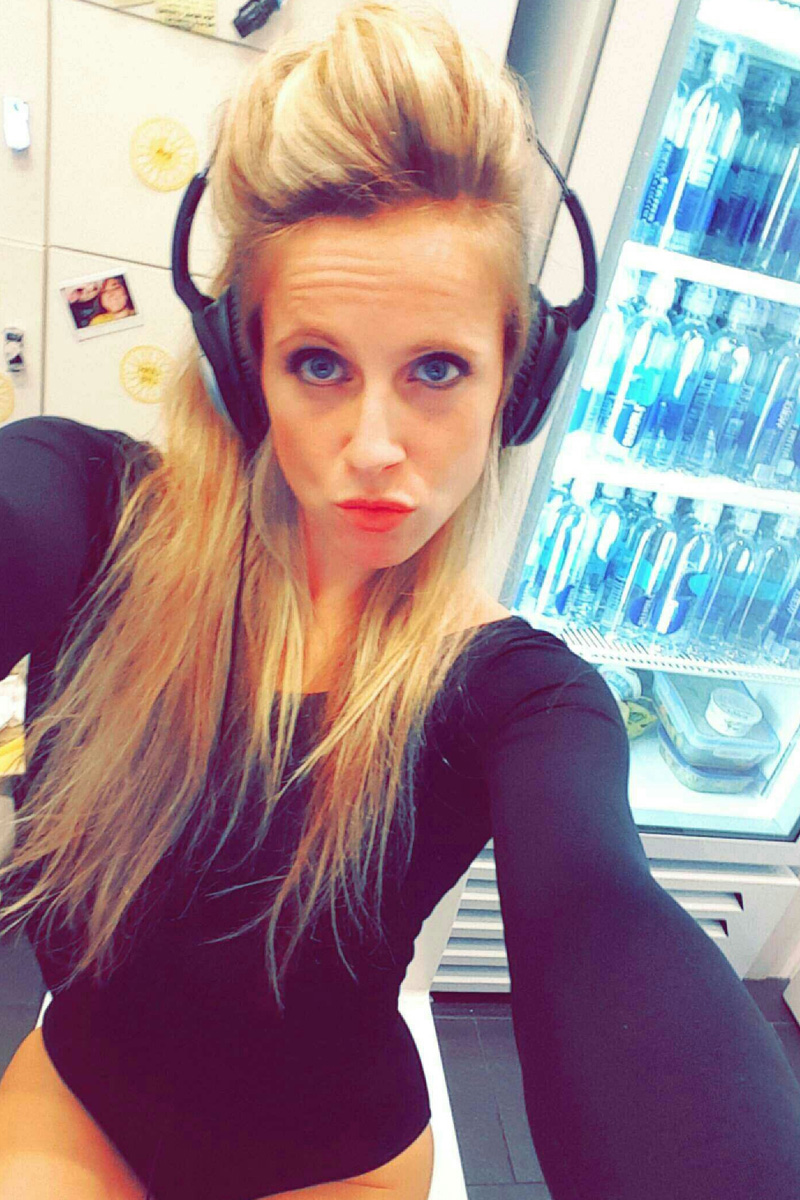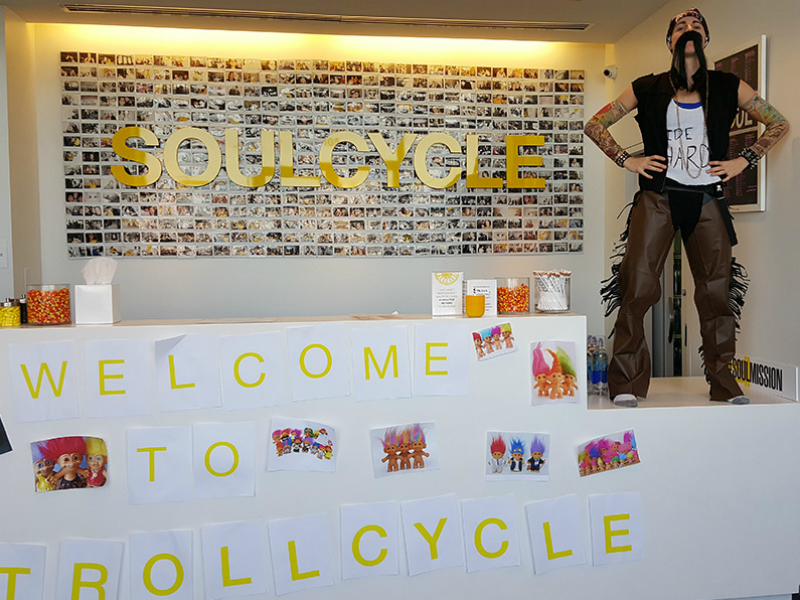 How is leading a theme ride different from leading a typical SOUL class?
For a theme ride, I like to stay true to an artist's music and style, so I do my best to use all original or live versions of songs. The odd remix may sneak its way in, but they are rare and always incredible.
Awesome.
Also, I love doing theme rides because the riders who sign up already know they love the music, so we're all on the same page. Everyone is eager to celebrate a specific artist, sing along and cheer each other on.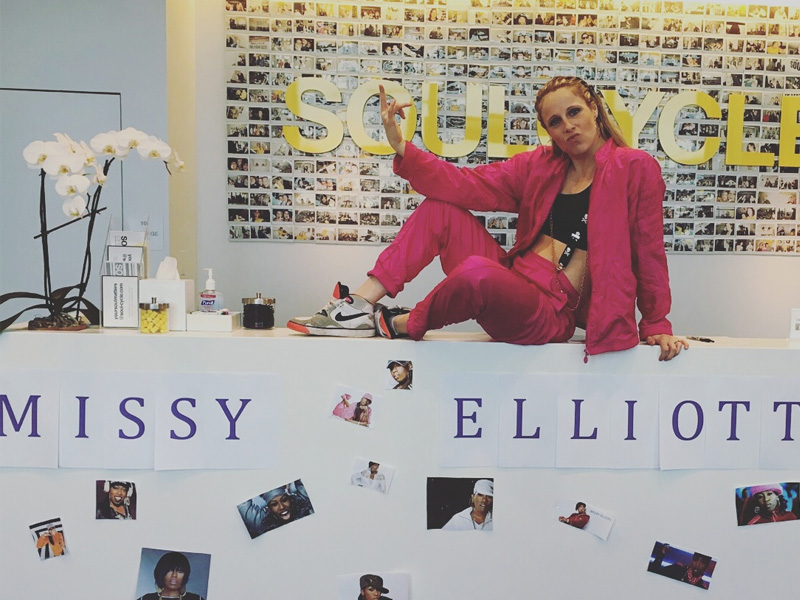 How do you prepare?
Preparing a playlist for a theme ride is always challenging, because there is so much music to choose from! It's very difficult to narrow down an artists' entire music repertoire to nine to 10 songs! I typically begin by choosing my personal favorites, then I throw in the crowd-pleasers, and then I look for older/forgotten gems. I download all songs/albums off iTunes to make sure I have the best quality versions.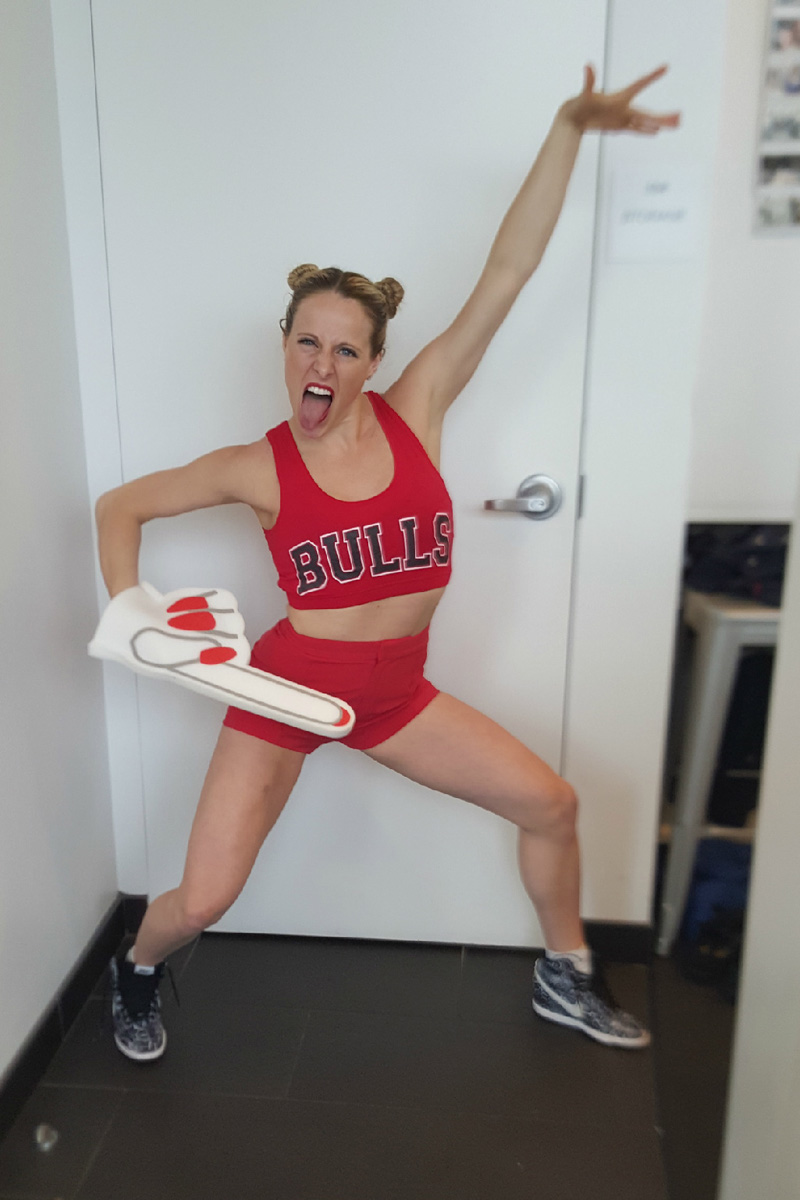 Your costumes are beyond amazing. Where do you find them? What inspires you?
Step 1: Check out Google photos of the artist.
Step 2: Watch music videos.
Step 3: Shop and order from Amazon Prime. It is amazing what you can find online and have sent to your doorstep in two days. I'm obsessed.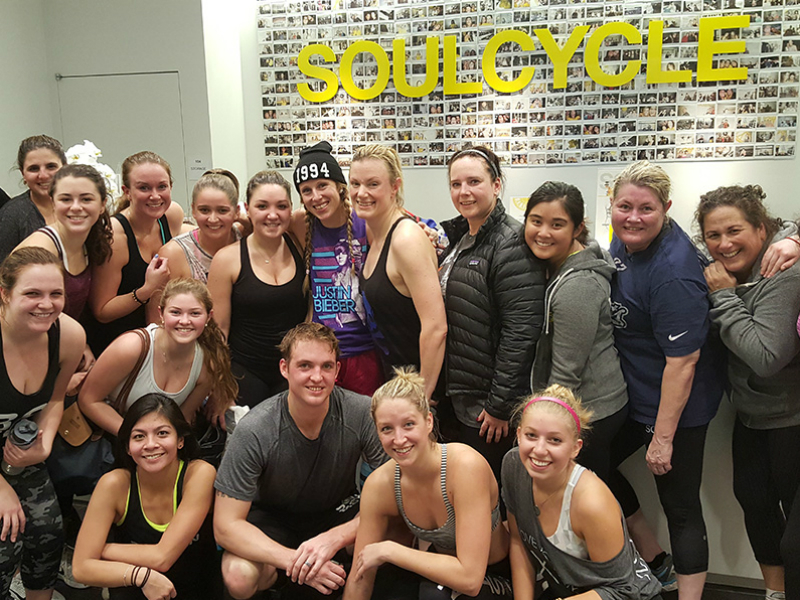 What's your favorite theme you've taught so far and why?

This is a tough one, because I have loved doing all of them! If I had to choose, I'd say the Justin Bieber ride I did in November, a day after he released Purpose. It felt like an album release party, and most riders were hearing the majority of the songs for the first time. The excitement and energy in the room was insane. Beliebers are the loudest and most enthusiastic fans! I think I ran on the ceiling! Honorable mention goes to my Elephante theme ride when Elephante himself rode front and center for his first-ever SoulCycle class. He was a natural.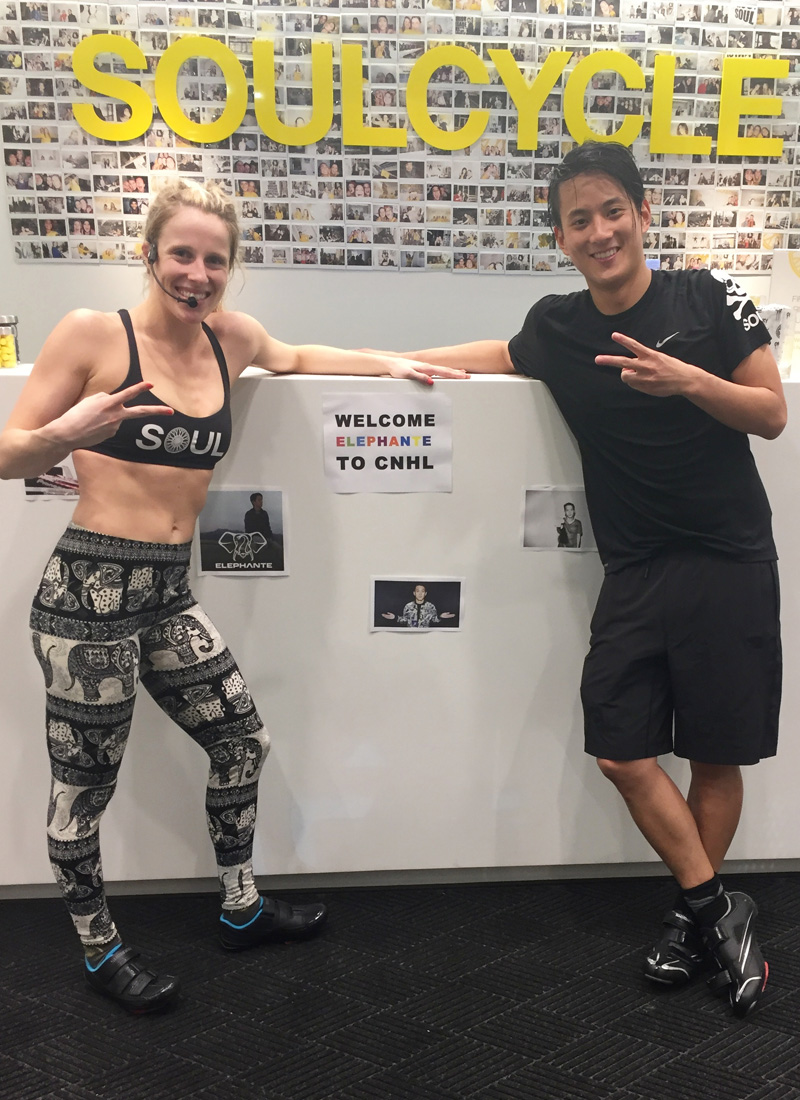 What was the first theme ride you attended as a rider?
Surprisingly, I never attended a theme ride prior to becoming an instructor.
What? How is that possible? Okay, well, which theme can't you wait to do?
Young Money (Lil' Wayne, Nicki Minaj, Drake, Tyga, etc.).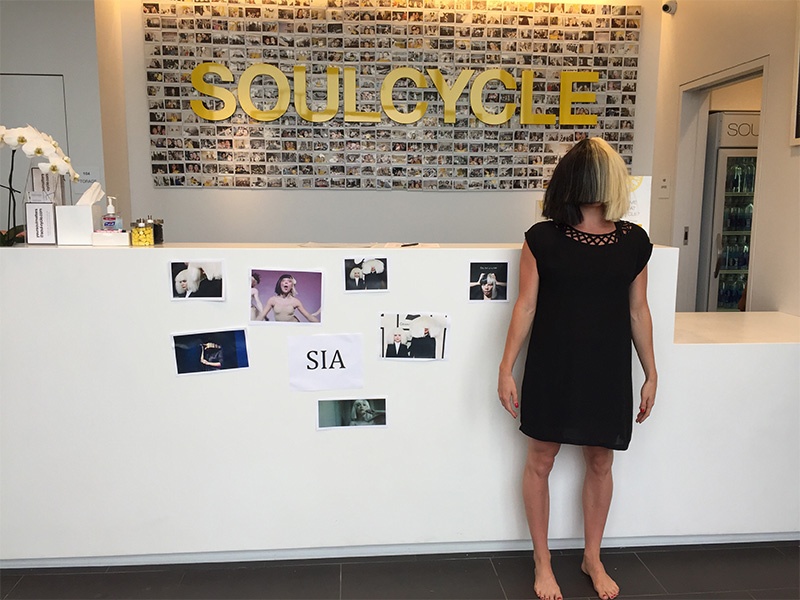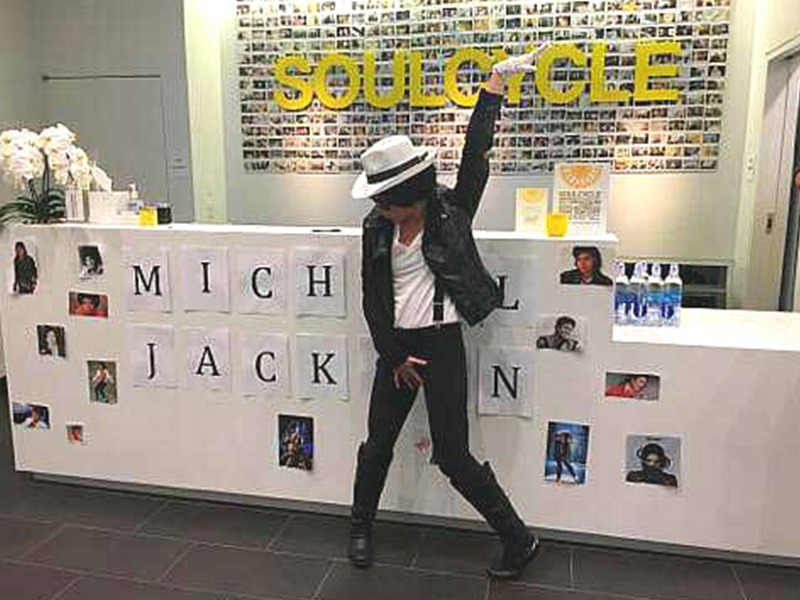 Why are theme rides so special?
Doing theme rides allows me to really delve deep into an artist's music, past and present. Through this process, I always gain an even greater appreciation for artists because I spend so much time researching them. I give theme rides my 100 percent effort because I believe that if I'm super invested, riders will be more into it and more motivated. This job is about having fun, getting sweaty and encouraging people to get out of their comfort zones, so I try my best to lead by example.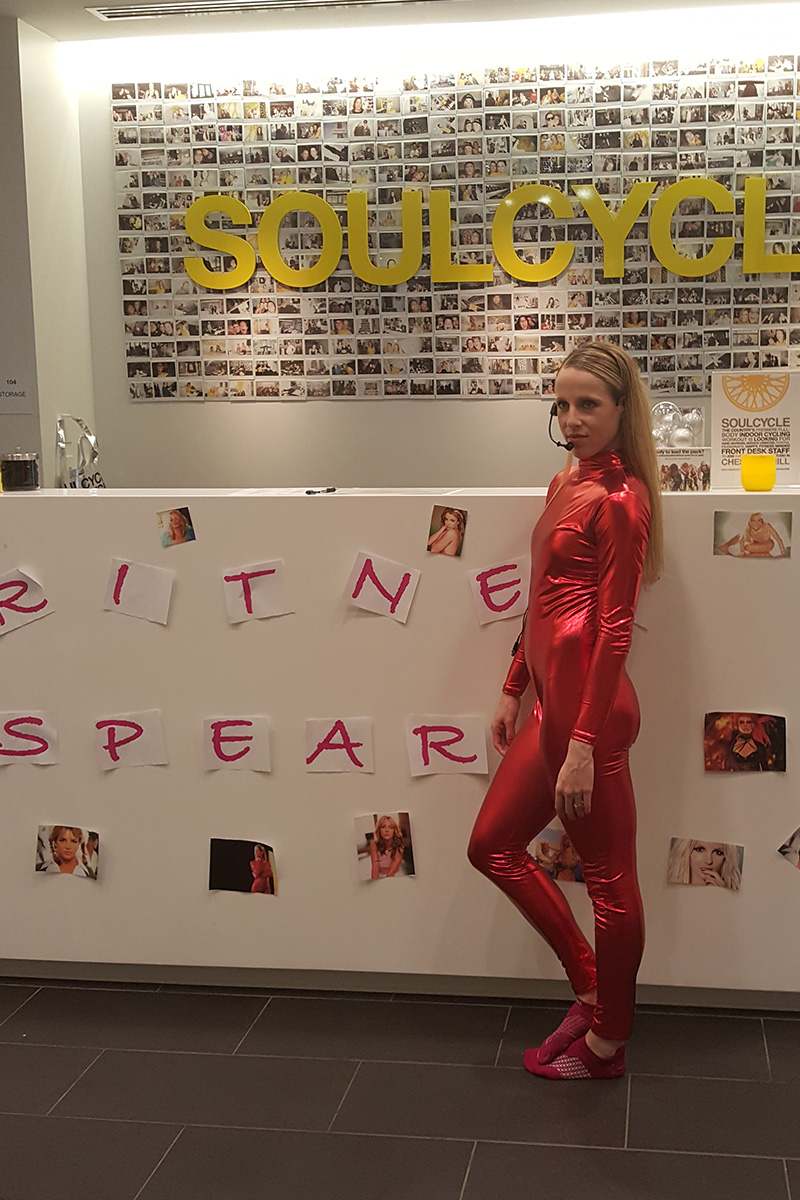 Anything you want to add?
If you're going to do something, do it passionately with your entire heart and soul.
You can stay up to date on LIAH's theme rides at Back Bay and Chestnut Hill by checking her schedule
HERE
or following her on
Instagram
! Questions or comments? Email blog@soul-cycle.com! Want to ride? Click HERE to grab a series then book a bike!
MORE FROM SOUL