21 Questions With Valentine
May 31, 2017
ew York native VALENTINE BUREAU lives for pepperoni pizza, orchids and her dog, Finn. You're going to want to steal Finn.
1. What is on your bucket list?
To have a book of short essays published.
2. Where did you grow up?
Manhattan, with a brief stint in Honolulu.
3. What food can you not live without?
Pepperoni pizza!
4. Who is the funniest person you know?
My brother, Nick.
5. What is the best gift you've ever received?
A private breakdancing 101 class with my best friends. None of us are dancers. It was the stupidest and best day ever.
6. First thing you do in the morning?
Cuddle with my boyfriend Will and my dog, Finn.
7. What's one thing people would never guess about you?
I was once an brown belt in Shorin-Ryu karate.
8. What's on your bedside table?
A lavender candle and a lamp. It's not that I'm so simple, it's just a really tiny bedside table.
9. What's the best advice you've ever received?
"Honey, better learn to love the way you look right now, because when you're 70, you're gonna say, 'Damn, I wish I had appreciated that tight skin more.'" - my mother
10. What's the background on your computer?
The view from my mom's house in Maui.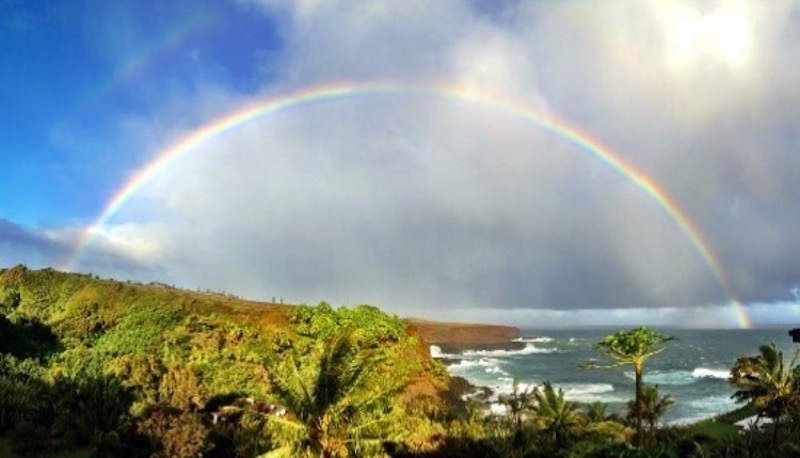 11. Pool or ocean?
Infinity pool overlooking the ocean, if I'm being a spoiled brat.
12. What are your pet peeves?
When someone interrupts repeatedly after fake listening.
13. What is your go-to splurge?
Orchids. Did I mention my name is Bunny MacDougal and I'm 75?
14. What is your must-have item in your closet?
My Citizens of Humanity high-waisted jeans.
15. If you could use only one product for the rest of your life, what would it be?
This cream
from Hong Kong that has cleared my skin completely of its rosacea. If you have temperamental skin, this is for you.
16. Last concert you went to?
Empire of The Sun.
17. When you were a kid, what did you want to be when you grew up?
Madonna.
18. How do you take your coffee?
Preferably iced with a little Silk vanilla creamer.
19. Next trip you're planning to take?
Bali!

20. What is your theme song?
"Superfreak" by Rick James.
21. What was your first SoulCycle experience?
Back row, East Hampton, Rique. I spent a lot of the class searching for the other instructor in the room because I didn't realize BOTH voices were Rique. The mysterious Oz has revealed himself since. I get it now!