Sydney's Mind, Body, and SOUL Challenge for December
December 7, 2017
emember your New Year's resolution? Yes? No? Fear not: Senior Instructor SYDNEY MILLER is sharing simple, healthy and habit-forming challenges every month of 2017. In collaboration with JACKIE LONDON, registered dietitian and nutrition director at Good Housekeeping, each one is designed to help you reach long-term goals through mini-routines. Here's what she's got on tap for December.
We're wrapping up the year by dedicating the last month of 2017 to mind, body, and soul, with the little things you can do to improve self-care in manageable ways. These include some new challenges, plus the highlights of our 2017 challenges (our personal favorites!) that we're bringing back into the mix to make sure we end this year on the highest note possible. Our hope is that by reintroducing our favorite challenges, we bring good habits back into our lives so that we can start the new year clear, present, and strong.
MIND.
Come on time. Get in the zone for class by showing up to the studio 10-15 minutes early so that you have enough time to set up your bike, grab your weights and towel and everything else you need to feel ready to work. Think of this action as setting yourself up for success — getting to the studio just a little bit earlier will ensure that you're on your bike ready to go so that when class starts, you don't feel frazzled. It's a step that allows you to get grounded so you can have a good workout that's both challenging and fulfilling.
Stay for the stretch. Stretching and foam rolling release tension in the fascia surrounding muscle tissues — a key component to relaxing your nervous system and staying in the best physical shape possible. It minimizes your risk of injury, maximizes your cardio and strength training, and is crucial for keeping that post-SOUL endorphin high. This helps offset the hormones that are released when we're under stress, both physical and mental. We're including this challenge in the "mind" category because staying for the stretch allows for an extra few minutes to decompress from all of that hardcore work you've just put into getting stronger. It helps you recalibrate and head into your day feeling more balanced.
No phone zone. Remember our January challenge (so long ago!), where we asked you to consider turning off your phone for part of the day? No matter how hard the challenge may seem, disconnecting your phone once a day can help you feel more present and connected to your own reality. There's a reason we don't allow cell phones in the SoulCycle studio: It's a sacred place to feel uninterrupted and escape some of the noise of our daily lives. Let's bring this back into the mix for December. Maybe for 15 minutes after class, we turn our phones off and just continue to soak up the good vibes we created in the room.
BODY.
Expect new things. The combo of HIIT (high-intensity interval training — you know, like sprinting up a hill, or just adding an extra turn on your wheel when you think you can't) plus muscle-building is essential to making your workout as effective as possible. So when you come to class this month, expect to be challenged with cardio and some cross-training! Oh and, 5-Pound February, Out-Of-The-Saddle October, Leftember, welcome back. Besides the safety benefits of gaining bone, muscle, and joint strength across muscle groups, plus boosting your metabolism (more lean body mass = more efficient metabolic rate), you'll also walk away feeling like more of a badass than ever. Remember: No real, lasting change happens in your comfort zone.
Hydrate! Extra important this time of year? Water. Just because the temps have dropped doesn't mean that you need less of it — in fact, you may actually need more. Between holiday parties, office outings, and family time, staying on top of your hydration goal is key to staying healthy and energized this season. Aim for at least 10 cups per day, and add at least another three cups (about one bike bottle) on days you sweat it out in class.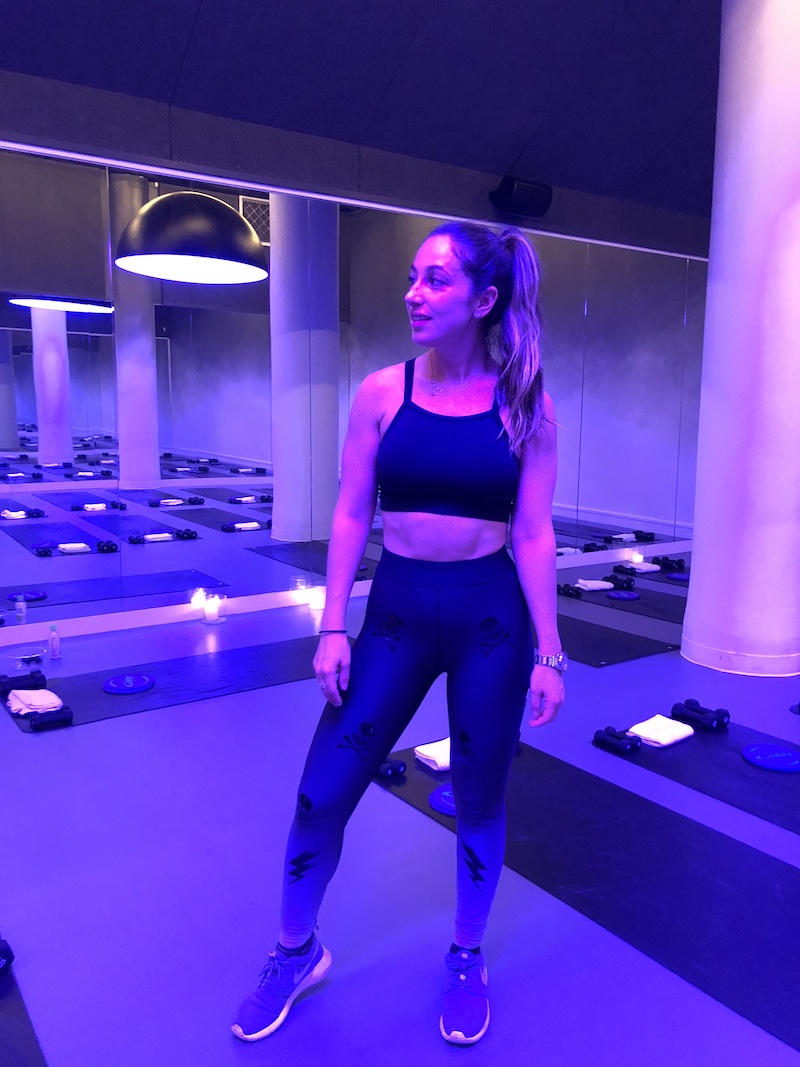 Cross-training. Let's get right to the point here: have you tried SoulAnnex yet? If not, make this month your month to get into a new routine of moving in a new way. SoulAnnex offers all different types of workouts with your favorite SOUL instructors. When you add strength and resistance training into your weekly lineup, you'll work new muscles, burn more fat, and improve your overall athletic performance. Housework is my new class at SoulAnnex which is a combination of Pilates and interval training, all to the beat of my favorite house music. Housework is the perfect complement to SoulCycle because we focus on lengthening and toning smaller muscles we don't work as hard on the bike, combined with cardio and strength intervals to keep your heart rate up.
SOUL.
Show up for yourself. Showing up for yourself teaches you how to hone your accountability skills — giving you the capability to take and stay in control of your life, regardless of whatever else is going on. We know that it's tough to make time to workout, but that's the beauty of SoulCycle: You've purchased the class and you've planned ahead when you booked at noon — so why not make time for yourself in a way that keeps you on a schedule and committed to your goals?
But, consider what it means when you can't. We owe it to ourselves to show up for ourselves. Since we understand that getting to class isn't realistic 100 percent of the time, we want to help promote the accountability mantra in a way that is actually feasible for you. If we can't stay accountable to our workout schedule (aka, showing up for class), we want to encourage the idea of staying accountable for something outside of ourselves that also helps other people. That's why we're encouraging everyone who hits the snooze button (and those regular no-shows out there) to donate whatever you can to Feeding America — an organization with a nationwide network of food banks that helps those in need to share a meal while promoting a healthier, hunger-free America. Over 46 million people are served each year through their network, making this the perfect time (we're approaching the holidays, people!) to do good. We want to drive the message home that when you put money or effort into something, it can help yield incredible, life-changing results for you and for others. You owe it to yourself to show up to make good things happen!
Focus on the positive. Let's all make a better effort to resist the urge to throw yourself a pity party when you fall off the wagon (you will, it's normal!) or when things don't work out how you thought they would. Acknowledge everything you've accomplished so far this year, and be proud of your success — after all, you've earned it! We have a tendency to focus on the negatives before the positives, even when there are a lot of good things to be happy about. For this month, I'm going to take every Thursday to reflect on one really amazing, awesome memory or accomplishment from 2017 as a way to keep the positive top of mind. Let's all stay focused on being nicer to ourselves this month, and keep that mantra going into 2018!
Catch classes with SYDNEY at SoulAnnex, 19th Street, Bryant Park and Union Square. Ready to ride? Click HERE to grab a series.