Rachael and Luigi's Soul Connection
February 11, 2016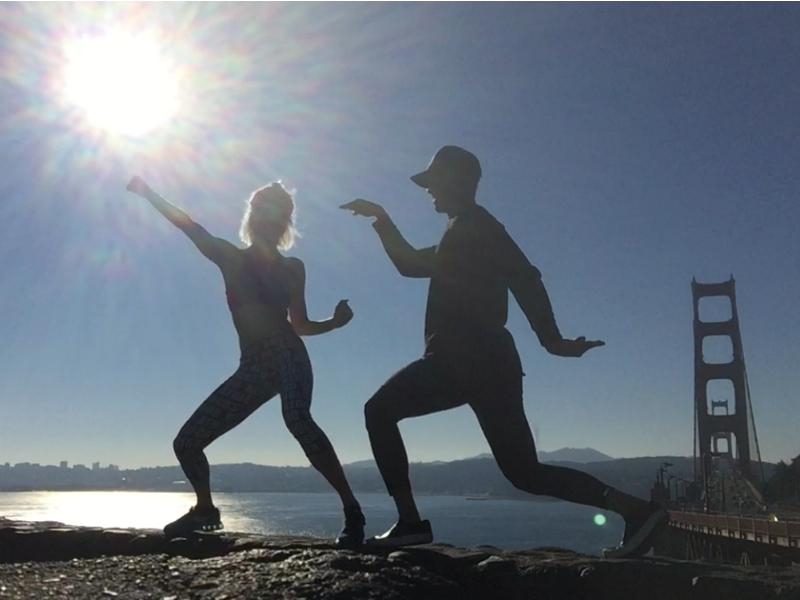 If not SoulCycle... then what?
Luigi Aldon: Rachael would be in law enforcement. Can't you imagine her as a fierce FBI or CIA agent?
Rachael Brooke: Luigi would be a backup dancer for a famous pop diva or star in his own Bravo reality series as a spin off of Real Housewives.
Starbucks orders?
Luigi: Double tall iced skinny caramel macchiato with extra caramel.
Rachael: Double tall iced skinny caramel
macchiato
. The day we realized this was one of the best days of our lives.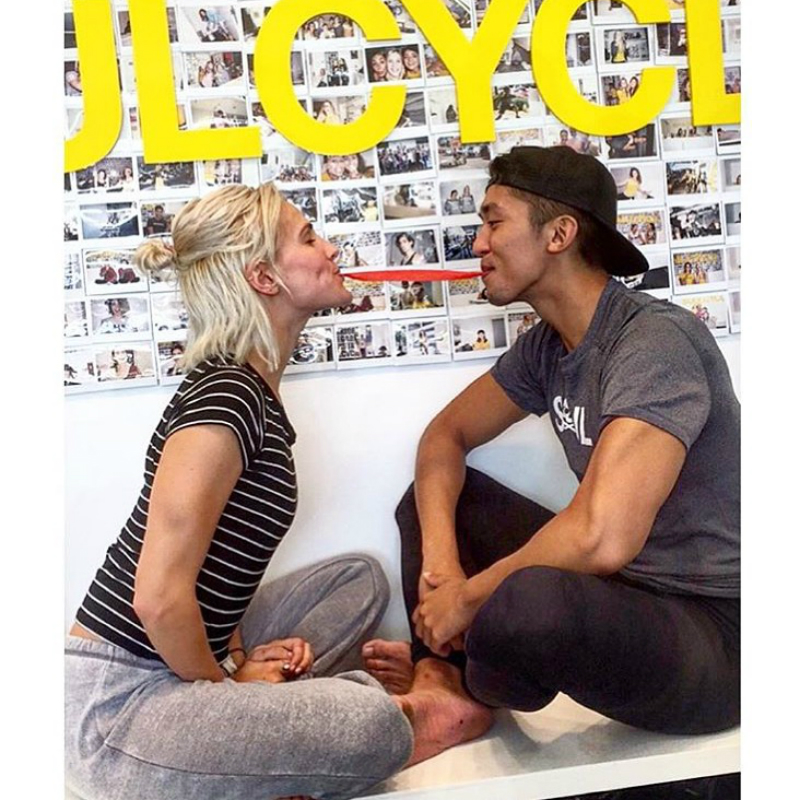 Biggest pet peeve?
Luigi
: She hates Mariah Carey. It's her one character flaw.
Rachael
: SHHHH LUIGI. Condiment based foods, which I will never get.
What would the other take from your closet?
Luigi
: My crewneck sweatshirt with a picture of Britney Spears crying on it. She actually has it now!
Rachael
: My silver spandex/any of my leotards.
One item the other can't teach without?
Luigi
: High cut sports bras and printed leggings.
Rachael
: BLACK tights on bottom (he refuses to wear prints) AND a snapback.
Most prized possession?
Luigi
: Her cat, Jeffrey. Follow him on IG: @coneheadCat
Rachael
: His phone. JK he loses it weekly. Ummmm…. his sweatshirt with Britney Spears crying on it? (Oops...)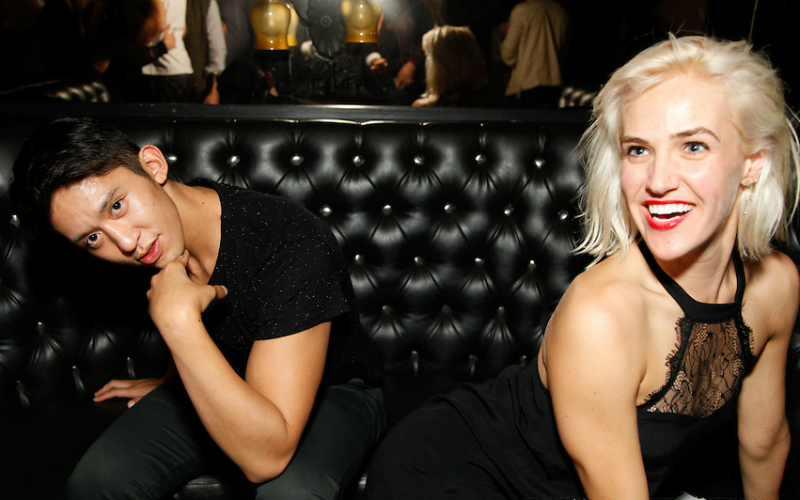 Guiltiest pleasure?
Luigi
: Eating a whole thing of orange Tic Tacs in one sitting and Shakira.
Rachael
: Buying expensive athleisure and Taco Bell.
Favorite artist to play in class?
Luigi
: She will take any excuse to play Flo Rida.
Go-to karaoke song?
Luigi
: SHE'S NEVER EVEN DONE IT.
Rachael
: He does a really good Lady Marmalade. cc: Ian McAndrew
Go-to comfort food?
Luigi
: She has a thing for the $0.99 McDonald mozzarella sticks. #health
Rachael
: Breakfast burritos of any kind. His dream is to open a breakfast burrito restaurant that serves them 24/7.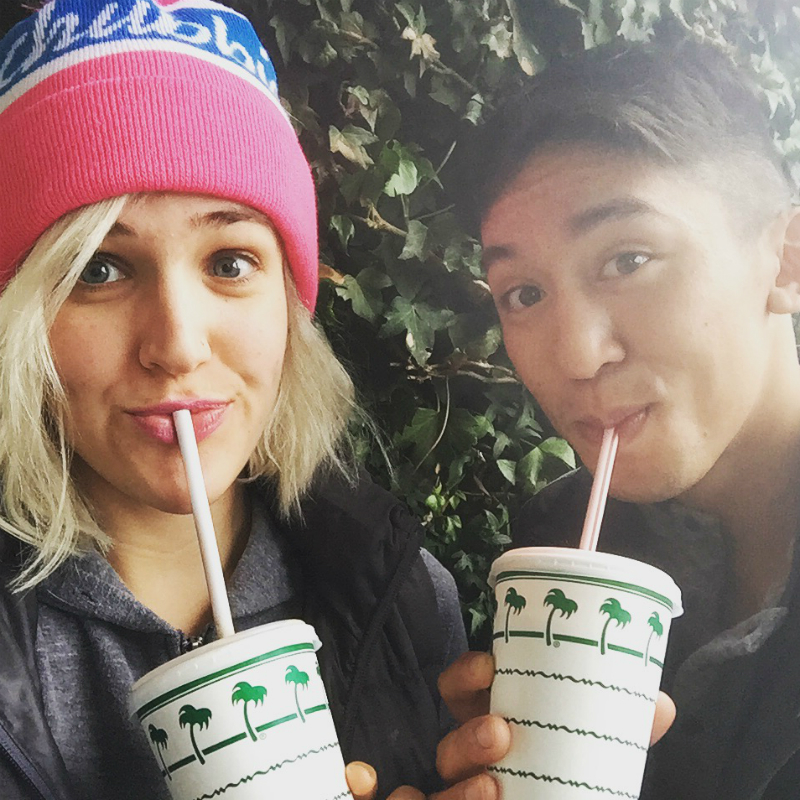 MORE FROM SOUL