Meet Edward
August 10, 2013
Whether doing a hike or rocking out on the bike, EDWARD PAGAC is all about boosting the fun factor. His fast-paced, unpredictable rides are filled with creative music remixes, challenging climbs and out-of-the-saddle sprints. Snag a seat in one of his L.A. classes and let the cardio party begin!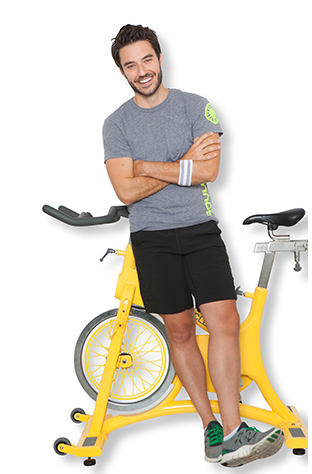 Five things you may not know about me…
1) I am a self-confessed foodie. There is nothing better than a truly amazing meal with great company. I often wonder if I eat to do SoulCycle or do SoulCycle so I can eat. I suppose it doesn't matter as long as I get to do both.
2) You can often find me hiking in L.A.'s Griffith Park. There are sections of the park where you don't even know you're in the city.
3) My brain has an endless capacity for useless information. Movie quotes, song lyrics, random television commercials...
4) I absolutely love to drive. Listening to great music with the windows down and getting lost... particularly late at night.
5) I adore traveling. My list of places to visit is entirely way too long for one lifetime.
My class is unique because…
I want everyone to have fun. Not everyone is an advanced rider but EVERYONE can improve their ride. Every rider from all levels of fitness, will be encouraged, challenged, and motivated in my class. I try to keep the class fresh and different, keep my riders guessing. We all have specific goals and I want to know and understand my riders so that I may help them reach theirs.
In my class I love to play…
I love to play music that people can sing along to or remixes that you don't recognize right away. I live for that moment when, as a rider, you figure out that the song playing in class is one of your favorites. It gives an incredible boost of energy.
The pace of my class is…
Definitely on the faster side! I love to run out of the saddle. There is nothing more transformative, physically and mentally, than a seated heavy climb. And who doesn't love to run after a heavy hill?
My favorite quote is...
"Fail forward."
If I have an hour to myself I will...
Read. I always have a book with me where ever I go.
My family and friends are very important to me.
My friends know me as...
The loyal and supportive one. If you need something, I will do my best to make it happen.
Be sure to check out Edward at West Hollywood and Beverly Hills! Questions or comments? Email blog@soul-cycle.com!