Meet The Boston Instructors
August 2, 2018
t's time we say it: We've got the best instructors in the game. We're the luckiest (and proudest) to have them in our family. Have you ever wondered who they are when they're not leading you through your favorite 45 minutes of the day? Us too.
We followed some of Boston's finest around for a day to find out everything from their road to SoulCycle to what emoji best represents them.
Spoiler alert: we love them even more (if that was even possible).
What's the first song on the soundtrack of your life (and why?)
Bridget: "Hold My Hand" by Hootie And The Blowfish. Just reminds me of home & so many great times with my family.
Charlotte: "Fix You" by Coldplay. I had heard this song a million times before but never really "heard" the lyrics until about 2 years ago and they resonated with me in a whole new way. No matter how hard things get, there is always light, you just have to choose to see it.
Erin L: "Forgiveness" by Patty Griffin would be the first song of my life soundtrack. I think forgiveness is one of the hardest and most beautiful lessons we can learn in this life.
Allie: Probably "This Is Me" from the Greatest Showman. It reminds me of my personal journey in this world and how comfortable I finally am with myself.
Lisa: The first song on the soundtrack of my life has to be "I Wanna Dance With Somebody" by Whitney Houston. I've been a dancer since I was young, and it's the kind of song that just makes everyone happy when it comes on.
Johnny: "Live Your Life" by T.I. because it's such a feel-good song with a strong message about staying focused on YOU and YOUR life unashamed.
Ryan: "I Wanna Dance with Somebody" by Whitney Houston. If we're going to begin, we've got to begin with the best and that song always reminds me that life's too short to not have fun while you are living it!
Sara: "Proud Mary" by Tina Turner! It's one of those songs that always gets me in a good mood... it also reminds me of being a kid and dancing in the kitchen with my mom.
Maddy: "Power" by Little Mix – zero explanation needed!
Alyson: "Girl on Fire" (Inferno Version) by Alicia Keys, "she's got her head in the clouds and she's not backing down." Never back down from what sets your heart on fire, baby.
Liah: Work Hard, Play Hard - David Guerra ft. Ne-Yo and Akon. I believe you have to work your ass off to achieve success in your life; whether it be at your job, in your relationships, or for personal and physical well-being. Try your best, but have fun and don't take yourself so seriously.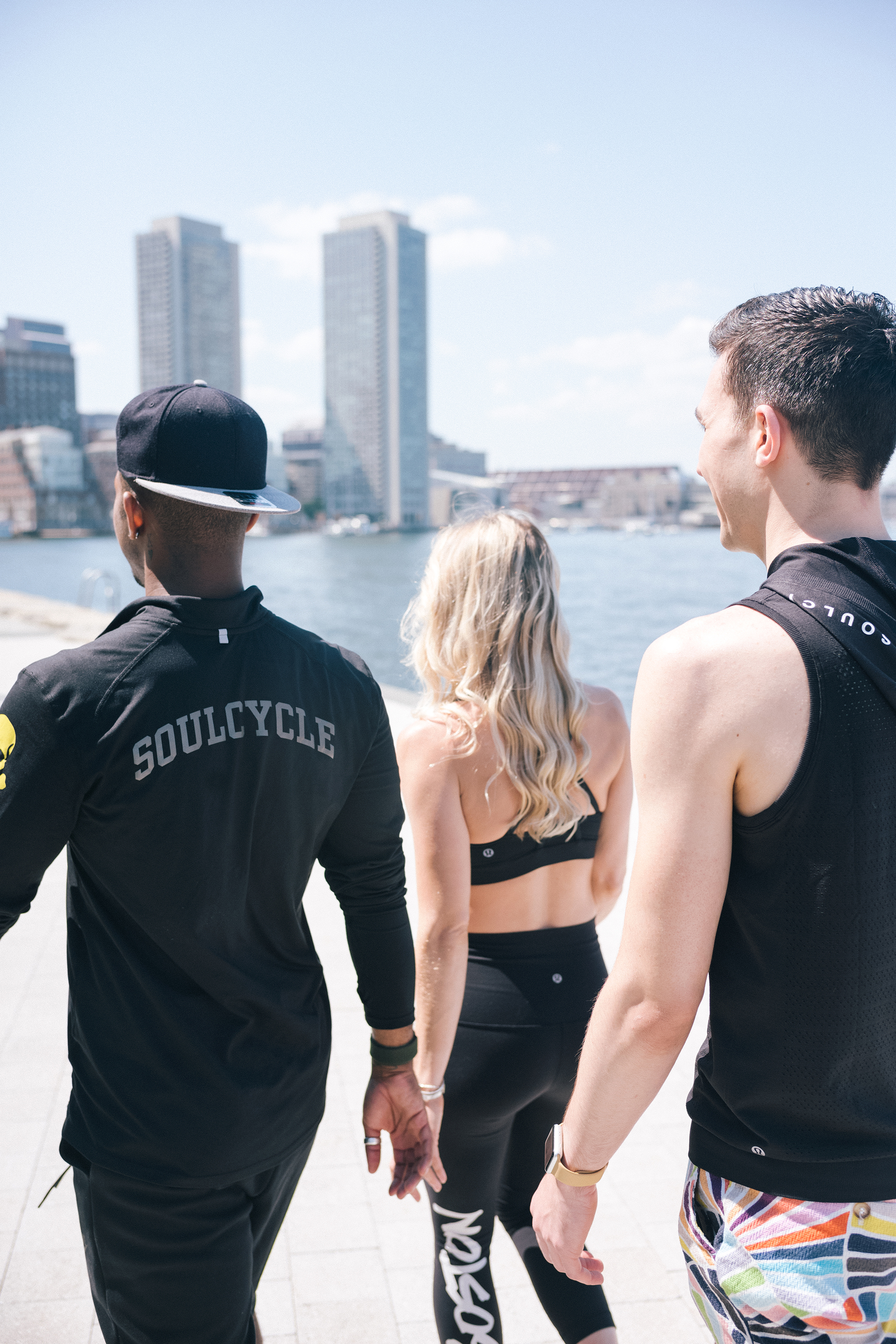 How did you end up at SoulCycle?
Bridget: I was living in New York, working the front desk at the E54th Studio while in an acting conservatory. SoulCycle was where I could go to unplug, reset and it was where my favorite humans were! I fell in love with the workout, but more importantly the humans who I was lucky enough to be surrounded by. My first ride ever was with Mel G, probably two years prior to working at E54th and I was just instantly hooked to the energy and her music – ever since that ride I knew I wanted to be part of this community and it was that same community that helped me gain the courage to audition and led me to be where I am today!
Charlotte: I was working as a Product Designer at Ralph Lauren and one day decided to try SoulCycle. I can't remember anything that happened during the class, all I remember was the incredible feeling I had after the class, standing outside and I knew it was the beginning of something. I rode as often as I could, sometimes selling my clothes just to pay for a class but it wasn't until I stumbled into Karyn Nesbit's class that the path to instructor became clear. Not only does she teach an INCREDIBLE class but she is never anyone but herself, something that I took with me as I began my own instructor journey. Fast forward 4 1/2 years later and here I am!
Erin L: Before SoulCycle I was dancing with the Radio City Rockettes and I was based in New York. At the time I rode with Chris Layda on the Upper West Side. He inspired me to audition through his ability to make me feel like my best athlete and artist possible. My move to Boston opened up opportunities and presented a life I would have never imagined for myself as a dancer in NYC. Grateful for my journey so far and longevity with this company.
Allie: Before my days at SoulCycle I worked in finance. A friend of mine dragged me to my first class and within the first 3 minutes, I was hooked. I ended up leaving my job and applying to work at the front desk at Soul, I was hired as a manager and about 8 months later I auditioned to be an instructor. I thought nothing would compare to the rush I got from auditioning, but here we are 6 years later and I still get that same rush every single time I teach a class!
Lisa: My SoulCycle journey started as a rider in NYC in 2012 about a year after I graduated from Boston College. I have a theatre and dance background, and through riding at SoulCycle I started to develop my passion for fitness. After riding constantly for several months, Marvin convinced me to audition, and I ended up teaching my first class in the summer of 2013. Since then I've had the pleasure of teaching all over NYC and opening up new studios in the Bay Area (shout out to PALO), DC, and Boston!
Johnny: My best friend Blair dragged me to SoulCycle and I thought I was going to hate it. LOOP studio in Chicago with Naz early on a Sunday morning. I remember being mesmerized by the collective energy in that room and KNOWING I wanted to be on the podium within minutes of being in that class.
Ryan: I have always been a performer and found SoulCycle between shows I was doing in New York City. I was unhappy with my "survival job" and friends took me my first SoulCycle class in Union Square. I applied to work at the front desk AN HOUR after class and have been a part of the SOUL fam ever since. That performance side of me really started to long to be on the podium, so I took the leap and auditioned. My class has evolved as my life has changed, but one thing stays the same: the rush of the performance (sometimes including costumes) is there at the start of every single class!
Sara: I first heard of SoulCycle while I was working as a Marketing Assistant for Tommy Hilfiger in New York City. One of my "tasks" was to book my boss's SoulCycle bikes at noon! One day I decided to try it for myself to see what the hype was all about, and instantly fell in love with the energy, sweat, music and sense of community in those dark rooms. I knew from my first class I wanted to be an instructor, so I rode for a year before making the decision to quit my full-time job and go into training.
Maddy: I started out as an ASM in California and eventually auditioned to be an instructor! The rest is kinda history!
Alyson: In a past life, I was a former professional dancer. After a bad injury, I transitioned into a career in engineering, losing all connection with dance. Years later, when I discovered SoulCycle (thanks Steph for dragging me to my 1st class!), I instantly remembered how it feels to be moved by music. I vowed from that moment on to never let movement and music out of my life again. Now, I get to witness hundreds of riders walk in their own journey at SoulCycle every day, it's the best feeling in the world.
Liah: I was teaching barre and yoga in the Boston area at the time, and loved leading group fitness classes. I wanted to quench my thirst for something more. I auditioned after only taking a handful of classes, trained in NYC, and never looked back.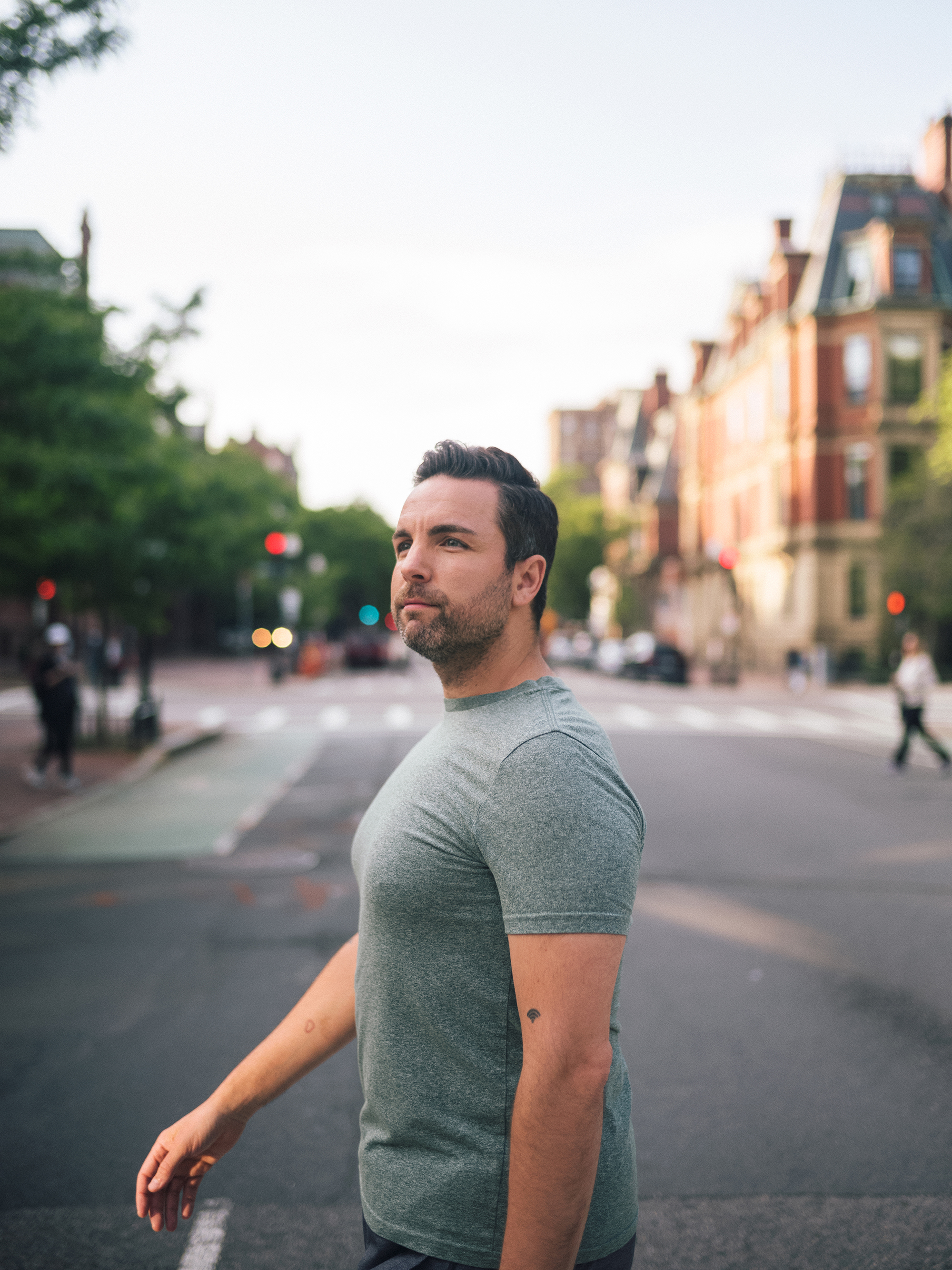 Pictured: Sal
Share a quote about what your SOUL fam means to you.
Bridget: "Do the work. Keep the faith." You have to work for what you want while always trusting the process. Your journey will be different than those around you, stay true to who you are and you'll get to where you're supposed to be. My NYC SOULFAM and my Boston team constantly challenge me, support me and always remind me of those words. Thanks, guys!
Charlotte: "You go, I go." Pretty simple; I can't take the step for you but I will go with you.
Erin L: You don't climb mountains without a team, you don't climb mountains without being prepared and you don't climb mountains without balancing the risks and rewards. And you NEVER climb a mountain on accident, it has to be intentional.
Allie: "Because when you stop and look around, this life is pretty amazing." It's so easy to get caught up in the day to day craziness of our lives but whenever I take a step back I always think, damn this life is awesome!
Lisa: My SOUL fam is "good vibes only." I always say that I've done my job if riders walk out of my class feeling happier than when they walked in.
Johnny: I was so used to being a part of a team growing up and had just assumed that would never happen to me as a big fancy "adult". SoulCycle is a place where I get that same feeling of teamwork...and I never thought I would see that again as an "adult."
Ryan: We say a lot that "soul people are the best people!" It's so true! The SOUL fam is what I absolutely love about my job. Getting to celebrate their wins, being there to help them through the struggles, and watching the connections that are made at SoulCycle inspire me on a daily basis.
Sara: The community that is Boston SoulCycle is so incredibly strong - the riders here blow me away every single day. I am so in awe of the strength, vulnerability, trust, passion, commitment and willingness to try every single time I walk into class."It doesn't have to be perfect, but it has to be your best effort." They give their best effort every time they clip in.
Maddy: "RAVE SQUIRRELS FOR LIFE! Ponies, kitties, and woodland creatures!" If you know you know.
Alyson: "I ain't made for a rivalry, I could never take the world alone / I know that in my weakness I am stronger / It's your love that brings me home." We have an opportunity to grow every time we step into that dark room. Every time we add resistance to the wheel. Every time we say yes. And we get to do it together.
Liah: Keep your head up, on the bike and in your life. You got this. We got this.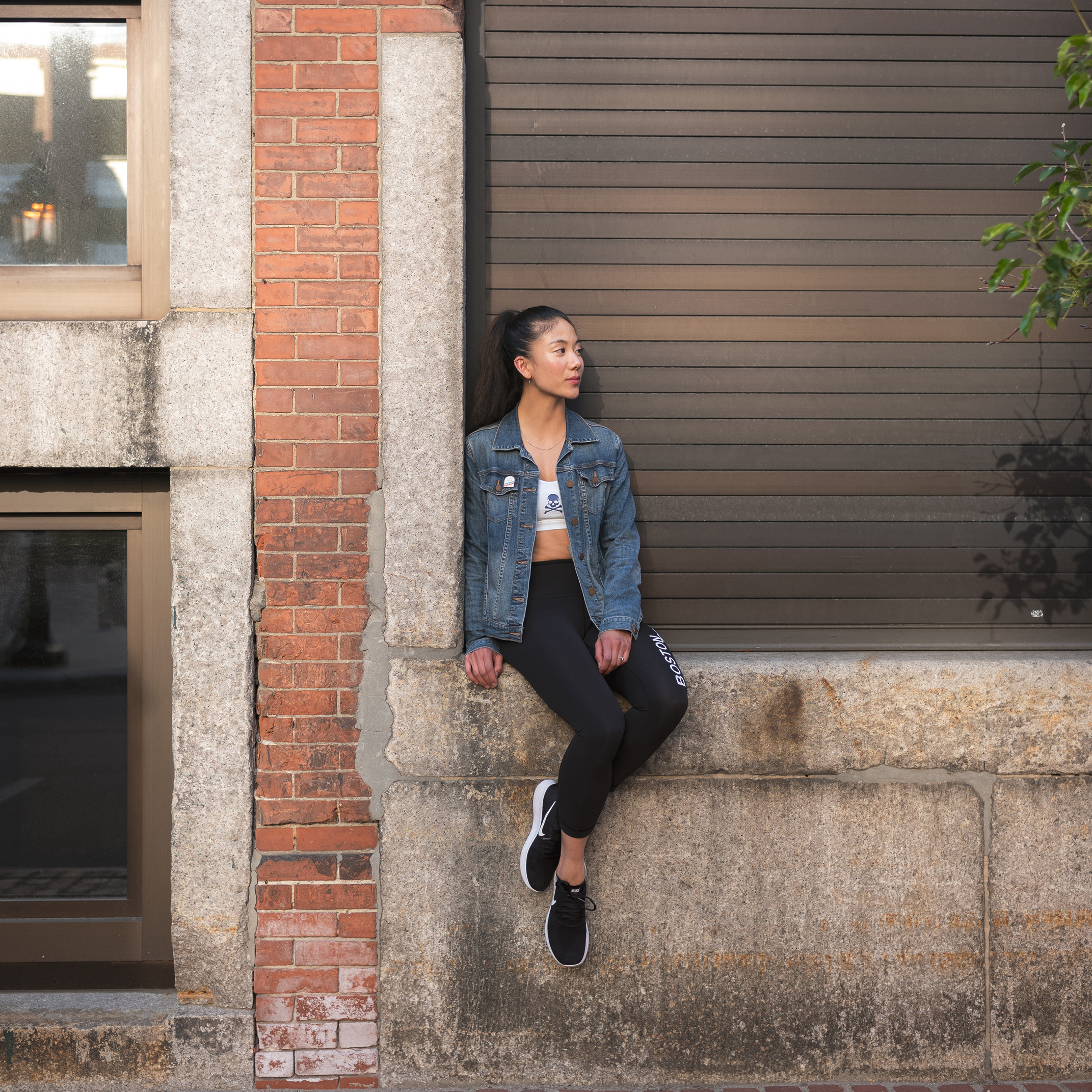 Pictured: Alyson

What emoji are you (and why?)
Bridget: The paw emoji! #pawsforever
Charlotte: The smirking face just because it makes me laugh.
Lisa: I'm definitely the sparkle heart because it's just a little bit extra.
Johnny: I'm the eye roll emoji because I think I roll my eyes a lot…
Ryan: I am the crying laughing emoji that is tilted to the side because I feel like I am always doubled over laughing and enjoying things!
Sara: The lion! I'm a Leo and have a lion tattoo on my forearm. I've always felt very connected to their quiet confidence.
Alyson: Gratitude is the foundation of happiness.
What's the most underrated aspect of your city?
Bridget: I really love every corner of this city but especially the North End. I just moved here and it's filled with so much history! Situated right on the water, it's so beautiful and has amazing food. It's the best!
Charlotte: The ability to walk the entire city!
Erin L: Boston's just honestly savage. The history, the people, the grit and the energy are authentic and consistent. I also love the architecture. All the old buildings in the North and South End.
Lisa: The most underrated aspect of Boston is probably the food scene. I've lived in four different cities across the country, and some of my absolute favorite restaurants are here!
Johnny: It's proximity to SO many beautiful and different parts of the country (Cape Cod, Maine, Vermont, etc.)
Ryan: Boston is a city that is FIERCELY loyal! The camaraderie around this town is incredible and everyone has Boston Pride!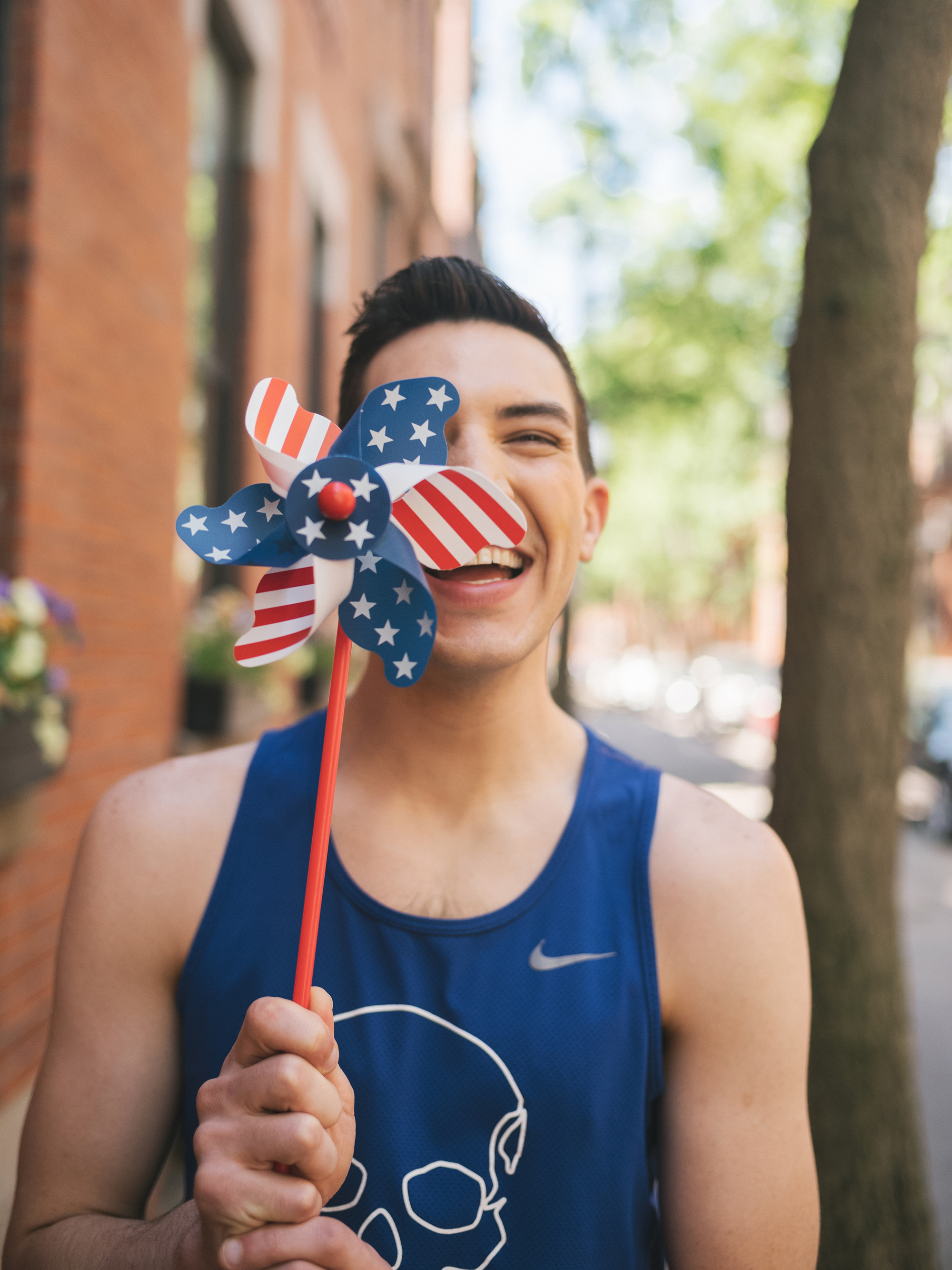 Pictured: Ryan
How do you make time for yourself? (i.e practice self-care or celebrate yourself)
Bridget: I don't do fancy bath bombs or write in a journal every night, but I do drink a lot of wine.
Charlotte: I love to cook. During the week we spend so much time on our computers, searching for music, playlisting etc. My head is most clear when I can put my computer and phone aside and cook dinner with my husband.
Erin L: I enjoy alone time. I like to sit or stretch in silence and just let my mind wander and work through thoughts without distraction. Every week get body work done and get adjusted by the best chiropractor in Boston, Dr. Khalsa in Cambridge.
Allie: I have found that running really helps me clear my head and so does cooking. Whenever I am doing either of those things my mind has a chance to kind of reboot.
Lisa: My favorite way to unwind is by diving into a good book. I'm anti-Kindle, so I always have an old-school paperback in my bag just in case I find a spare minute to crack it open.
Johnny: I celebrate myself by unapologetically parking my body on my couch and watching "Dateline" reruns and eating full canisters of Pringles.
Ryan: Making time for myself has recently become taking some personal time for just me. I take an Epsom salt bath or read, but the times that I feel I give myself the most, are when I sit down with a deck of Affirmation cards that are a fun way for to find clarity and refocus. I pick 3 cards and look to see how I can take them and apply them to my day. I take a deep breath and then I embrace those feelings.
Sara: I love to read! Curling up in a cozy chair, my bed, the couch or ideally on a beach with a good book is really my favorite way to decompress. I just finished "The Perfect Couple" by Elin Hilderbrand and am in the middle of "Small Great Things" by Jodi Picoult. I'd recommend reading both of them and welcome any suggestions for my next one!
Maddy: I'm bad at this. THE BEACH! ANY BEACH, but if I had to pick one beach it would be First Point Malibu.
Alyson: Yoga, meditation, good food, good wine, being outdoors. Can you tell I'm from California?!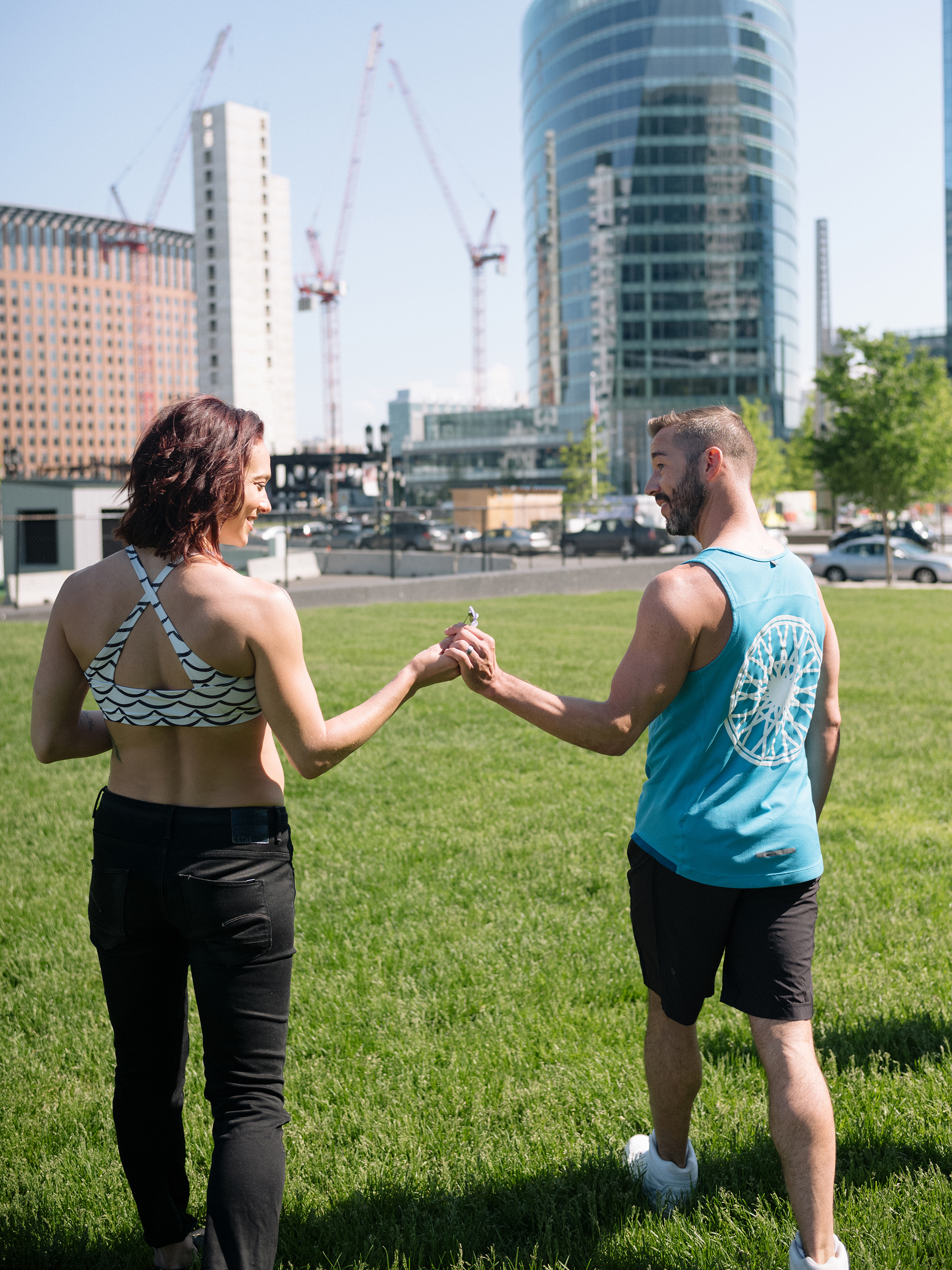 What's one thing about yourself you want to share with the community?
Bridget: I never envisioned building a life outside of New York City, living there has been what I wanted since I was young! Taking the leap and moving to Boston was so scary and left me feeling so unsure, but the community here and our team here has helped me truly build a foundation and a life I am honestly so grateful for.
Charlotte: Many people know that I love bacon. But the truth is I love peanut butter WAY MORE. Wow, it feels good to get that off my chest! Smooth not crunchy, Jiff not Skippy.
Erin L: I love anything in life that offers us as humans the opportunity to feel. Music, movies, new friendships or a long story of perseverance. I love being reminded to process what life throws at us and to always feel first, the decision or choice will come with time.
Allie: Just how grateful I am to be a part of it. I have had the incredible opportunity to teach in 4 different cities and each one brings something different and exciting to the table. There really is no place like Soul!
Lisa: If I could eat only one food for the rest of my life it would be McDonald's french fries. No joke.
Johnny: I do not believe Instagram is where real connections occur. It's been my goal to spend less and less time scrolling thru everyone's highlight reel and more and more time learning names of riders and having real conversations with people
Ryan: You're welcome here, you're enough as you are, and don't ever stop moving forward!
Maddy: My Energy. Vibrating high and positive and if we can, now and then, throw some glitter in the air and have a dance party under it!
Alyson:
I'm a dog person, but I have a cat named Todd. I'm a California beach girl but owned my first Boston winter. I'm an engineer by day, dancing on a bike by night. Say yes to whatever mystery life throws your way, it's the journey that counts.
Liah: With a baby on the way, I'm experiencing a lot of physical and emotional changes. I'm mostly excited and cannot wait to see what life will look like when my daughter arrives! However, like any large life-altering experiences, the fear of the unknown can be overwhelming at times. As I navigate through this time, I recognize that everyone is constantly experiencing change, and we can lean on each other for love and support. Embrace change, because change is growth and growth is GOOD!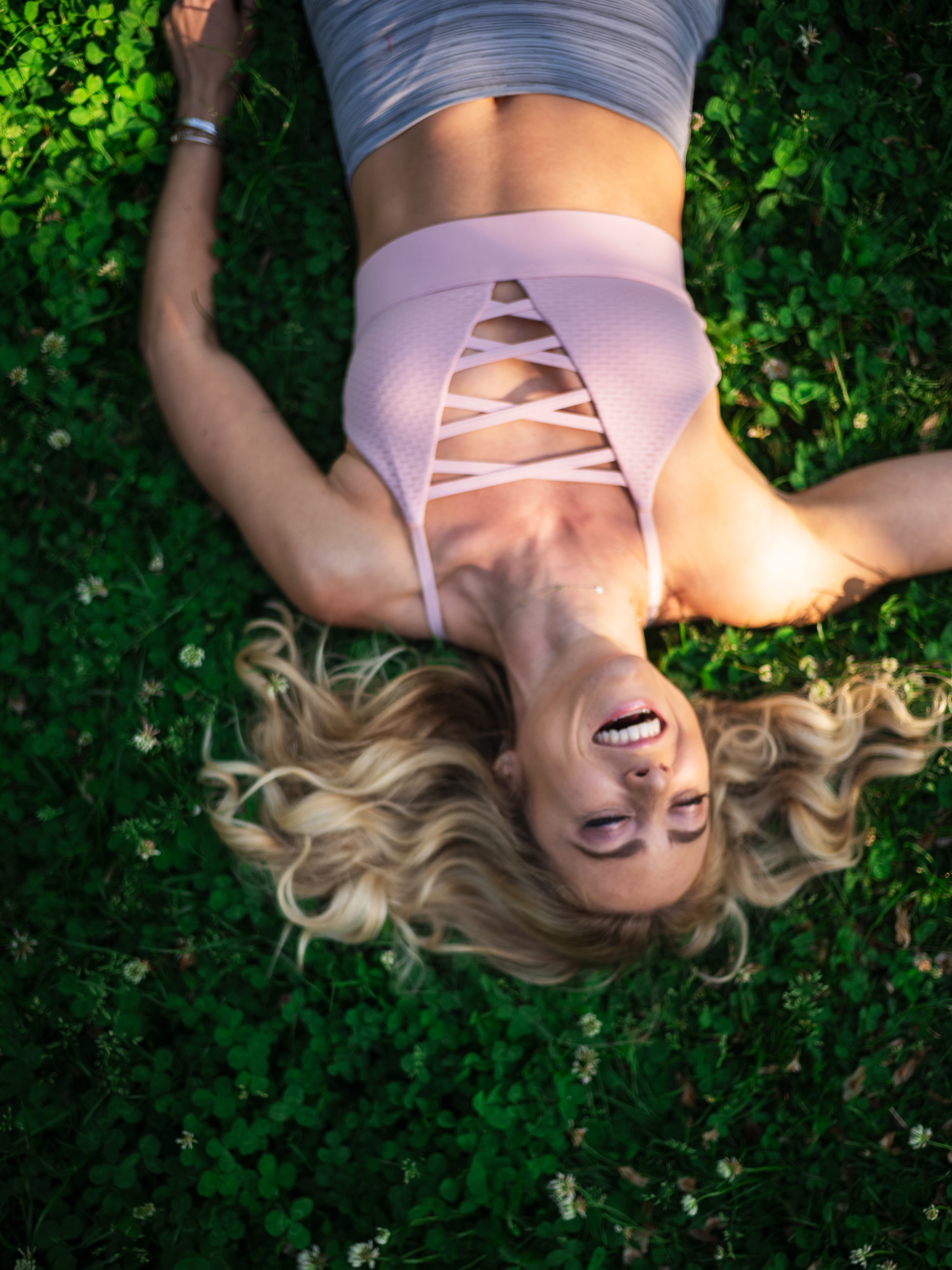 Pictured: Maddy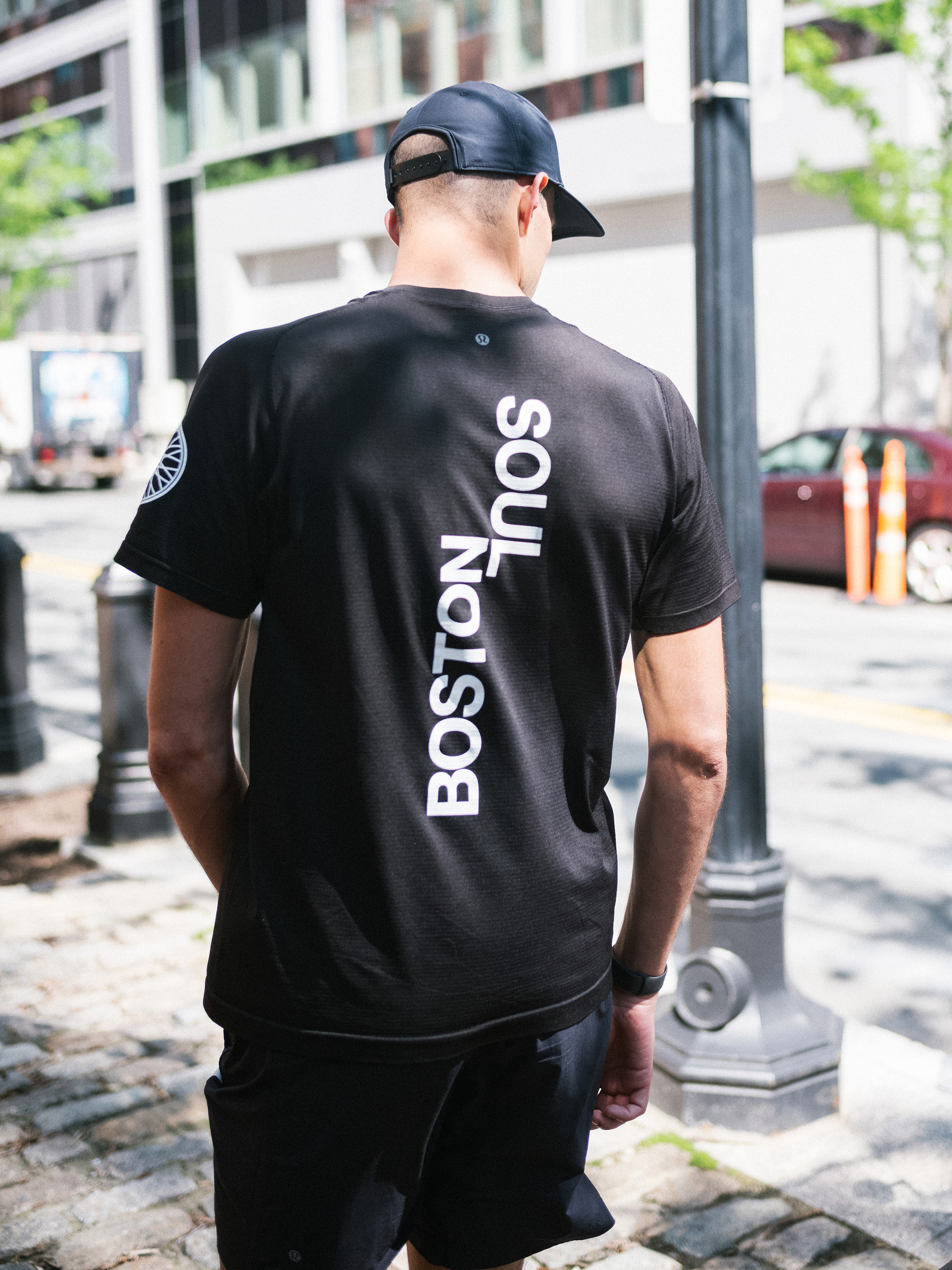 Pictured: Johnny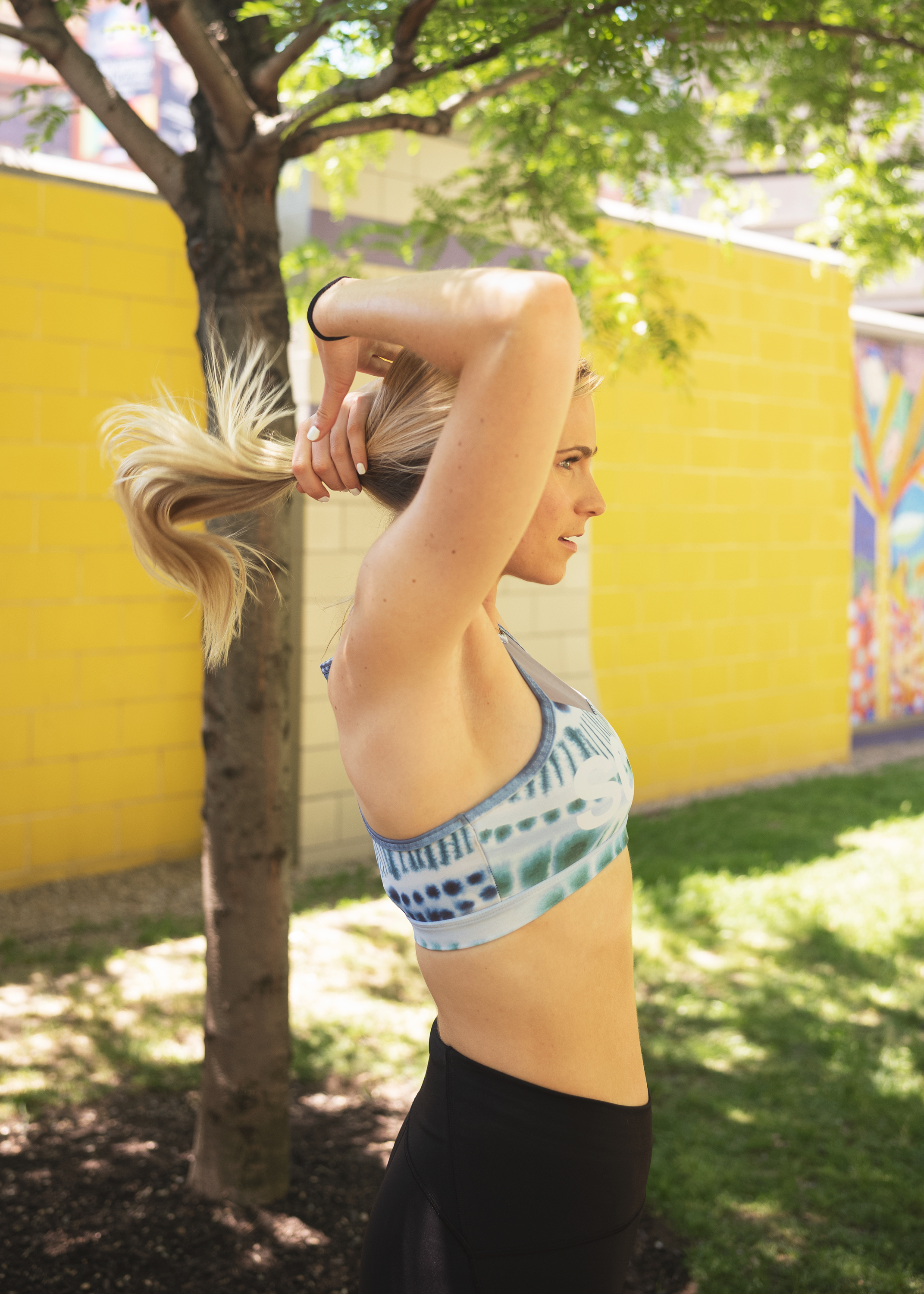 Pictured: Annie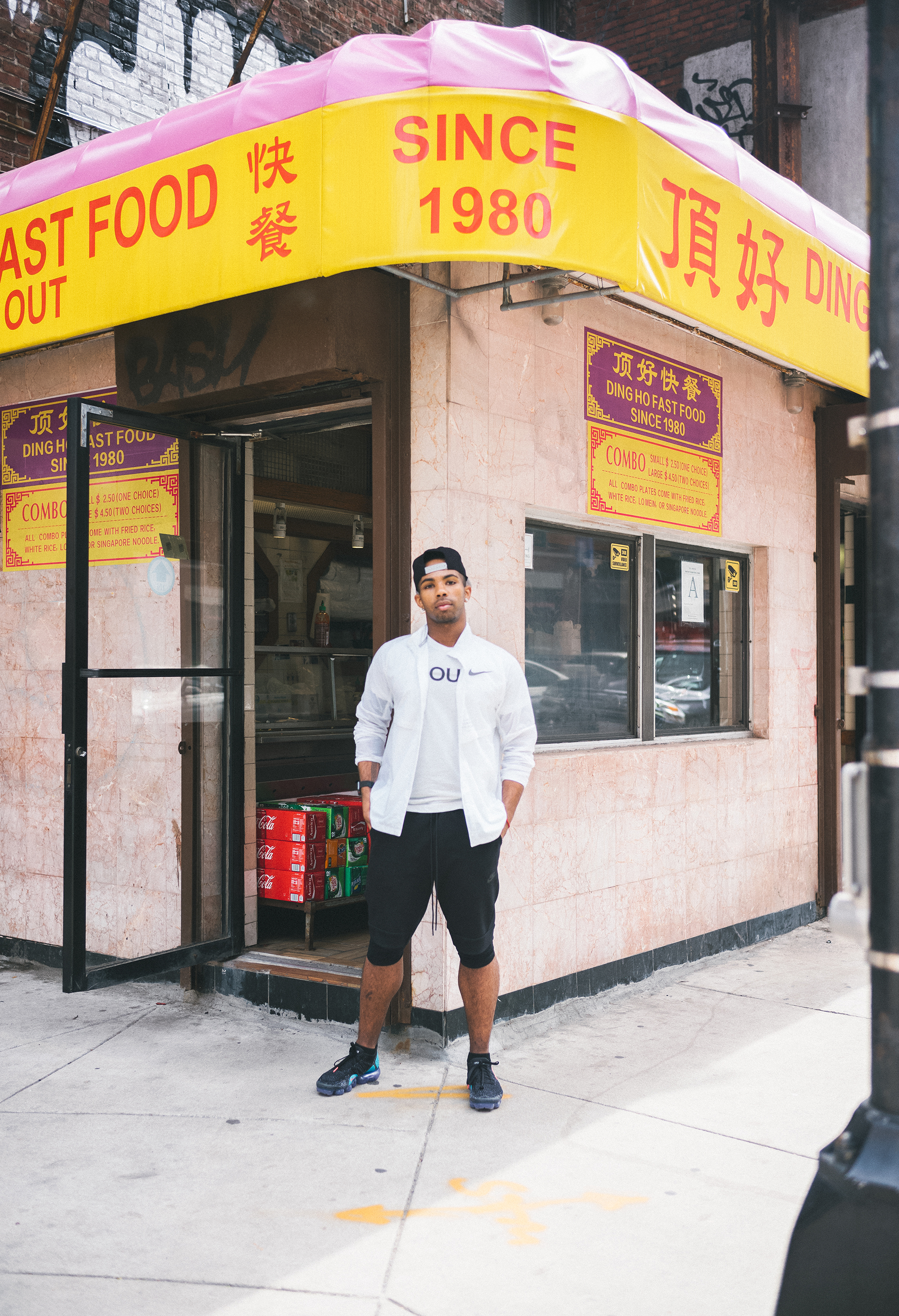 Pictured: James

Pictured: Allie

Pictured: Charlotte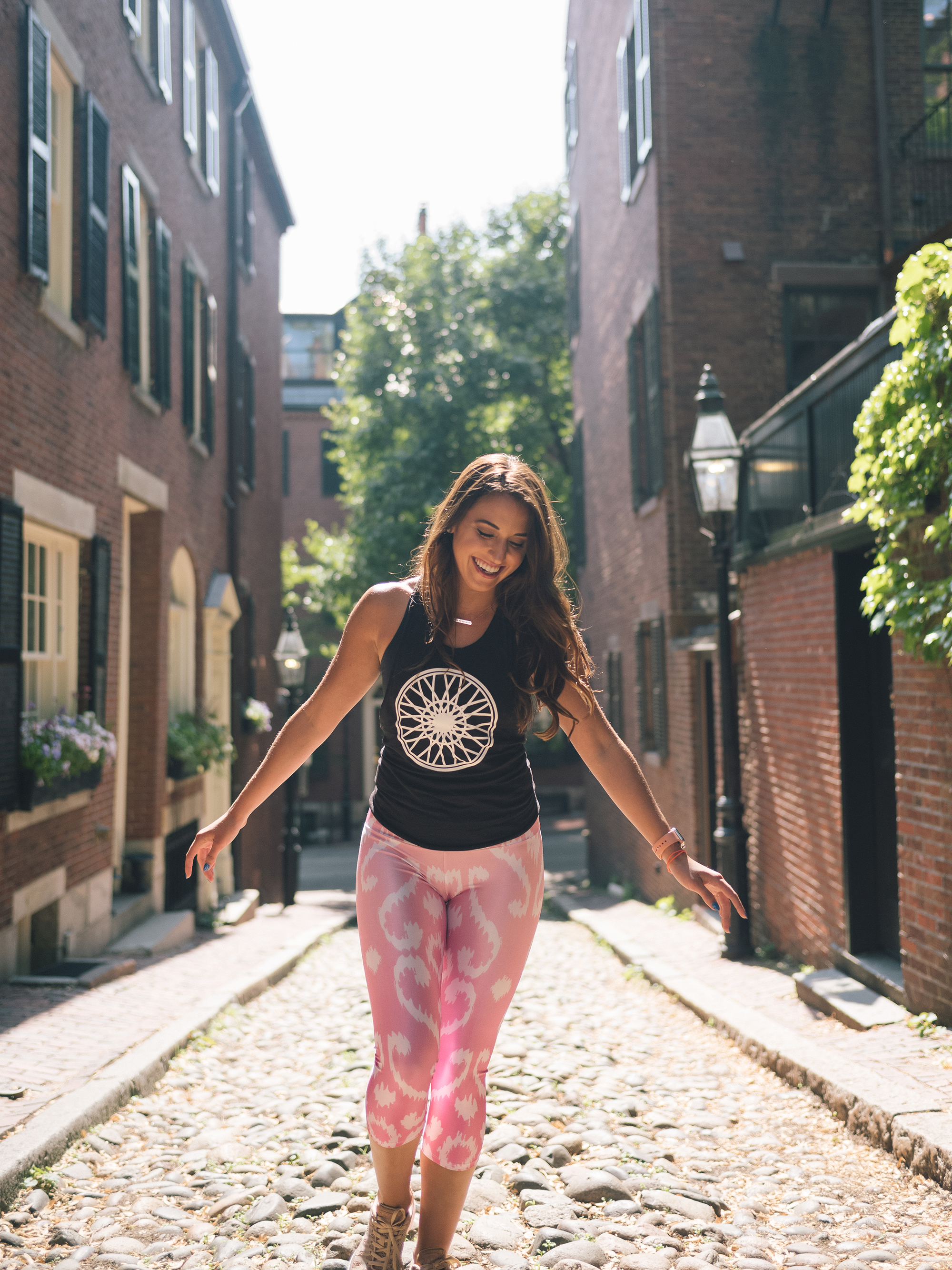 Pictured: Lisa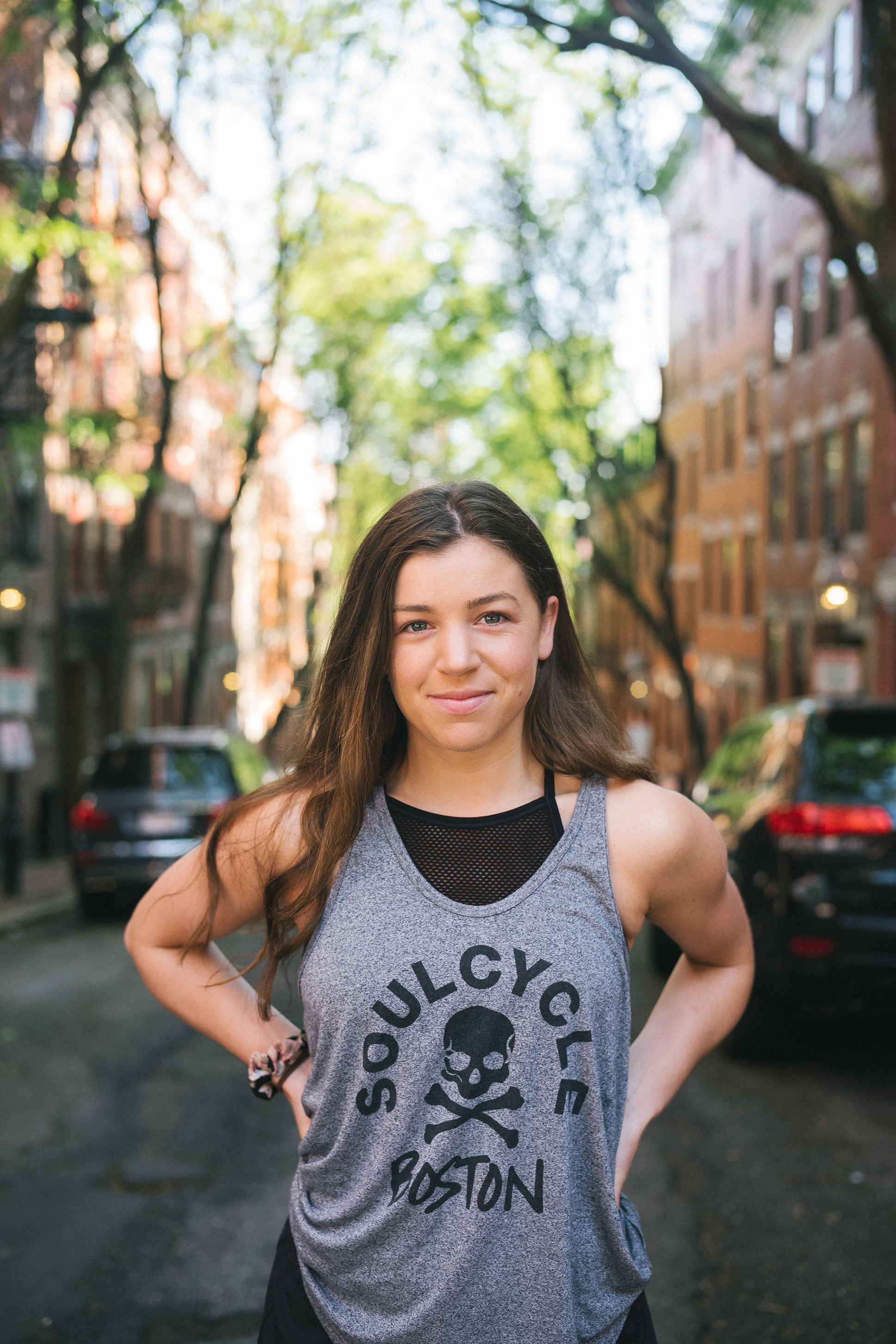 Pictured: Bri

Pictured: Erin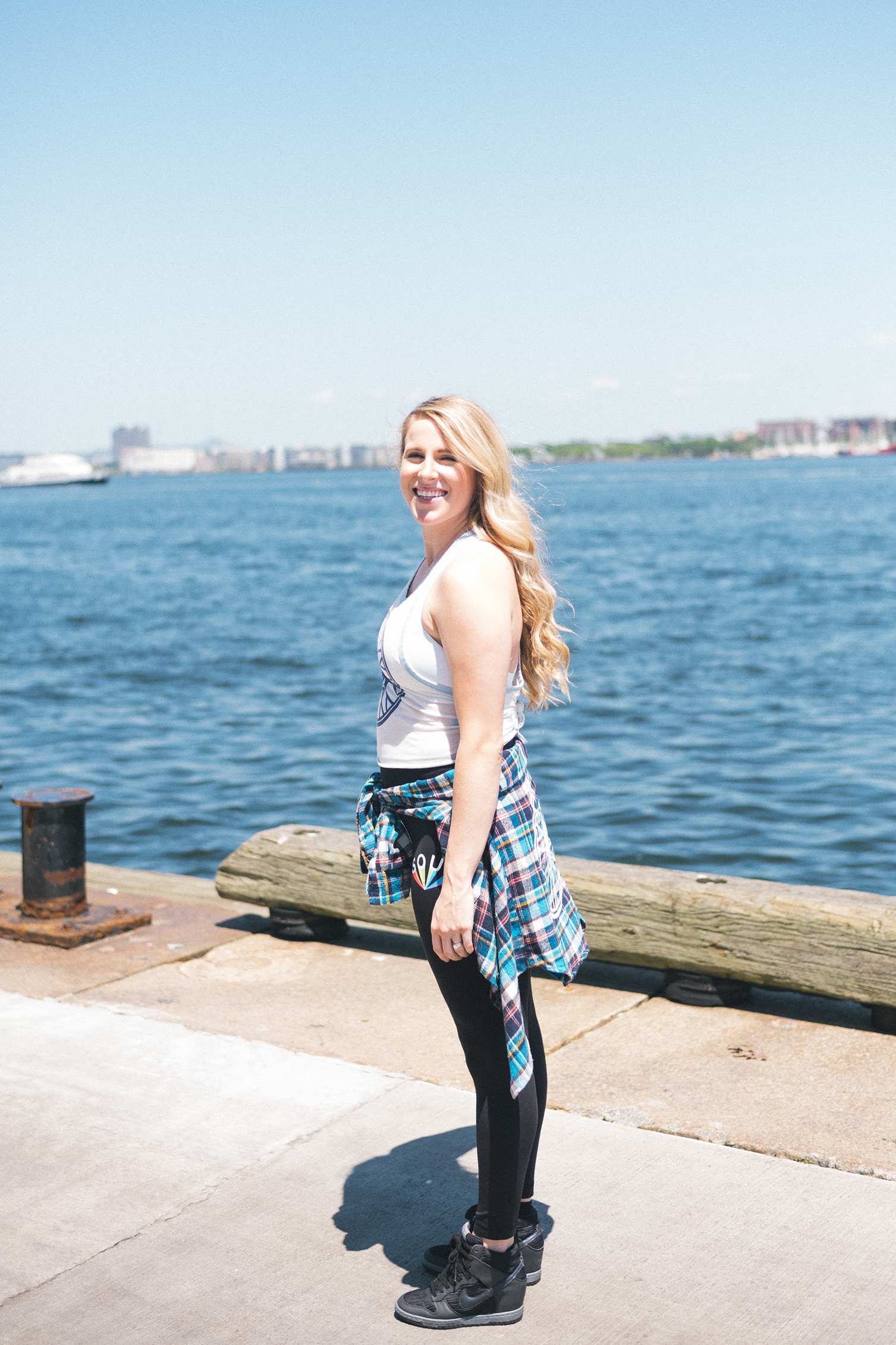 Pictured: Liah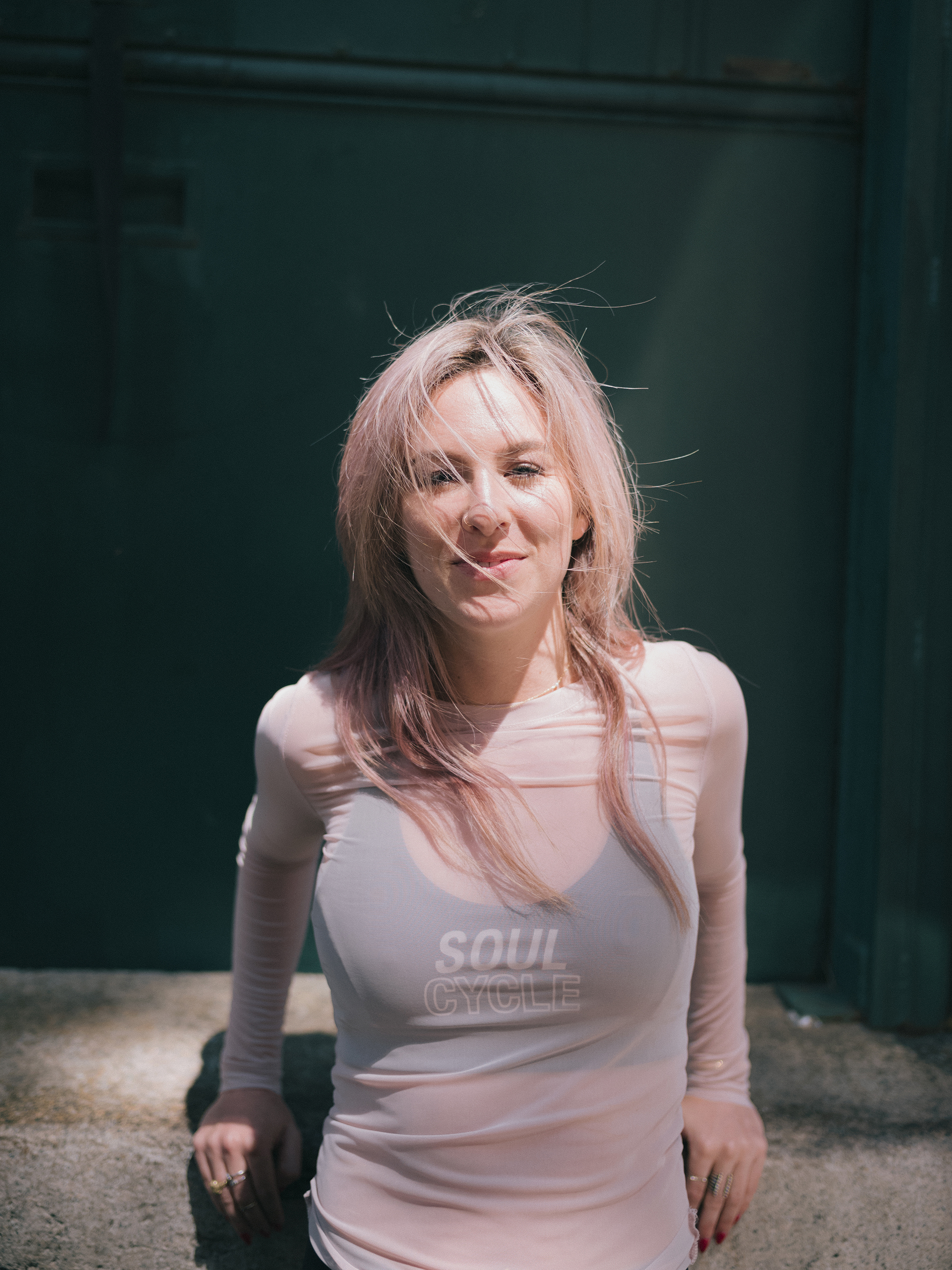 Pictured: Sara