KC's Style + Beauty Essentials
February 10, 2015
NYC instructor KC SKLAR shares her style and beauty must-haves, including a mascara that lasts through SOUL, her go-to shoes, and the breakfast that energizes her…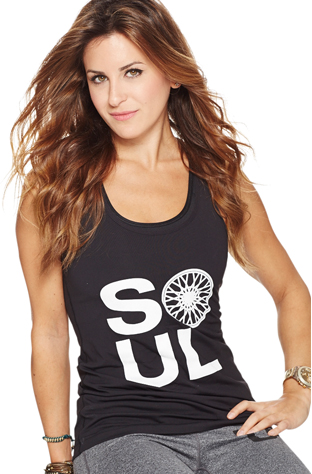 ITEM I WEAR MOST...
This winter, I've been living in my Nike Dunk Sky High SneakerBoots – they look like sneakers, but they're rubberized and have traction, so they're perfect for trekking to and from the studios in the snow and bad weather while still looking sporty.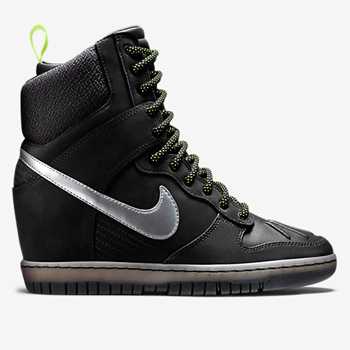 IN THE SHOWER I KEEP…
More products than I should probably admit. Right now, I'm using Peter Thomas Roth Mega-Rich Body Cleanser. It has a subtle citrus scent and doesn't over-dry my skin. For my face, I keep a jar of Susan Ciminelli Algae Deep Cleanse and GOLDFADEN MD Doctor's Scrub. I rotate between three sets of shampoos and conditioners, so those are all in there, too. And I'm a huge fan of baths, so I keep bath oils (like Jo Malone) in there, too, along with Epsom salts – great for sore muscles.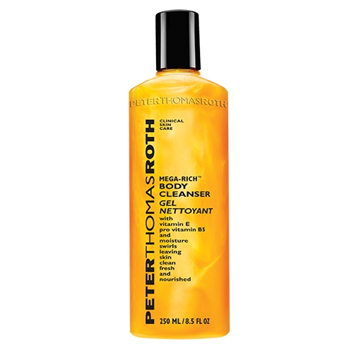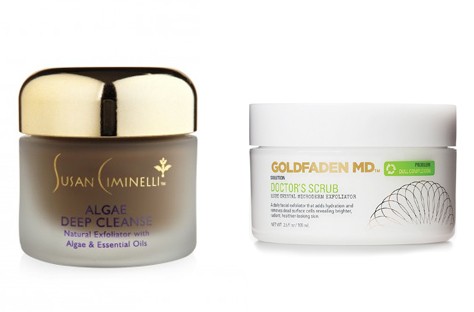 ACCESSORY I AM OBSESSED WITH RIGHT NOW…
I'm lusting after the Sydney Evan diamond script "Kate" necklace Kate Moss wore on the cover of British Vogue recently. I think I speak for many Kates, here, actually. Jewelry Gods, if you're reading this… (and that's the K in "KC.")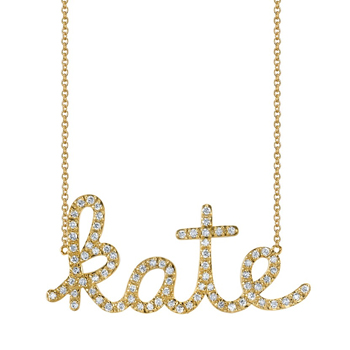 THE FOODS THAT MAKE ME FEEL GREAT ARE…
When it comes to food and diet, I believe in moderation rather than elimination. I love food culture, cooking, and eating out in New York, and never feel guilty about indulging here or there. Most of the week, though, I stick to what makes my body run best. Special K Vanilla Almond cereal with milk for breakfast, and a lunch that has veggies and a protein (like fish, egg whites or tofu) in it. I snack on foods that give me energy throughout the day like a piece of fruit with natural peanut butter, almonds or yogurt. I also believe in a well-timed piece of chocolate.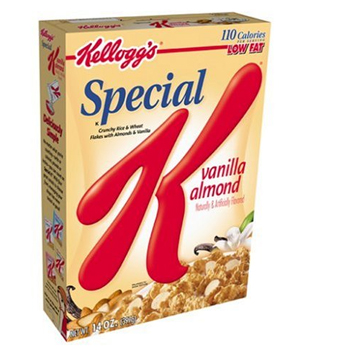 CAN'T TRAVEL WITHOUT…
A hat, a big scarf, and something good to read.
FAVORITE ITEM IN MY CLOSET IS…
My hooded fur bomber jacket. It was my grandmother's and has her monogram in the lining. I text her selfies when I wear now it so she knows it's being put to good use.
BEST BEAUTY SECRET EVER…
The things that make a woman beautiful — I mean really make her sparkle — can't be bought at Sephora. They radiate from within.
ALWAYS IN MY BAG IS…
Lip balm. I'm an addict. There are three to five balms, tubes or sticks in any given bag of mine at any given time.
MASCARA THAT LASTS THROUGH SOUL…
COVERGIRL LashBlast Volume Waterproof Mascara.
MY GO-TO NYC BEAUTY DESTINATION IS…
Carly's chair at Cutler Soho. There's a lot to be said for a really good hair day.
BEAUTY OBSESSION OF THE MOMENT…
A good night's sleep.
BEST BEAUTY ADVICE EVER RECEIVED…
"Wear sunscreen!" – my mom
MY STYLE ICON IS…
My great grandmother (whose last name is my middle name – C is for Champagne). She was a ballroom dancer and carried herself with elegance and grace. I keep a photograph of her dancing with my great-grandfather (in gown and tails, respectively) in my apartment. As a little girl, I watched her pin her hair into a bun and exercise daily, even into her 90s. She always smiled and always had out a vase of fresh cut flowers from her garden.
Catch classes with KC at Soul 19th Street and Soul SoHo! Questions or comments? Email blog@soul-cycle.com!