A Whirlwind Day in the Life of Kaley
May 26, 2017
nstructor KALEY SKOGLUND's day starts before the sun is up. Prepare to need a nap, ahead.
4:00am: My alarm goes off. I silently cry for about 20 seconds and then I am UP. It's rooster time and there is no crew that I'd rather be awake for than my SHORT HILLS roosters! I foam roll, listen to my playlist, grab a quick bite, brew some coffee and try to slip out without waking anyone.

5:15am: I arrive at the studio, get my stuff situated and slip behind the desk to meet my crew as they arrive. They are usually pretty sleepy, some come with coffee in hand, but they are consistent as hell and I LOVE that I get to be part of the start of their day.

5:45am: Show time.

7:00am: Some of my roosters are long gone — on trains and in cars on their way to run the world — and then there's a group of us who are slowly peeling ourselves away from the studio, reluctant to leave our happy place and start the day.

8:30am: I get my own workout in. This was HARD in my first year of teaching but I've really made it a goal of mine — it's a constant work in progress. I fell in love with fitness as a student and client so it's hugely important to get time to work out for myself.

10am: I am home, making breakfast. Think big, I'm starving at this point. Eggs, toast, fruit — I'm kind of a breakfast sandwich junkie.

10:30am: Out the door to walk the dog. She's cute but a little crazy.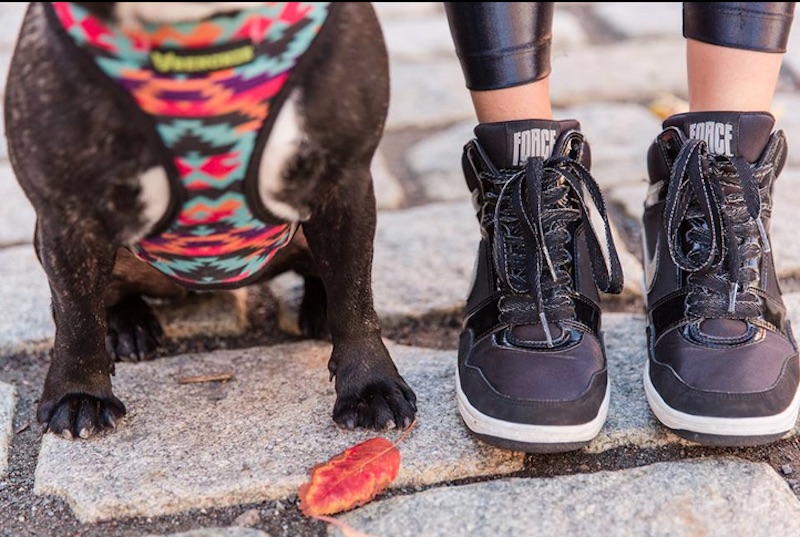 11:00am: I make a playlist for one of my two night classes, answer emails and catch up with the world.

Noon: BACK.IN.BED. Yes, I know, I am one of those annoying people who takes a full-blown nap in the middle of the day.

2pm: Back to life. Yes, that was a whole two hours. I need it. I die without it. I bang out my second playlist, take the dog out again (needy), pack my stuff and have another meal.

3:45pm: I am back on the road headed to Westchester to teach in RYE BROOK and BRONXVILLE (the burbs DEFINITELY have soul!).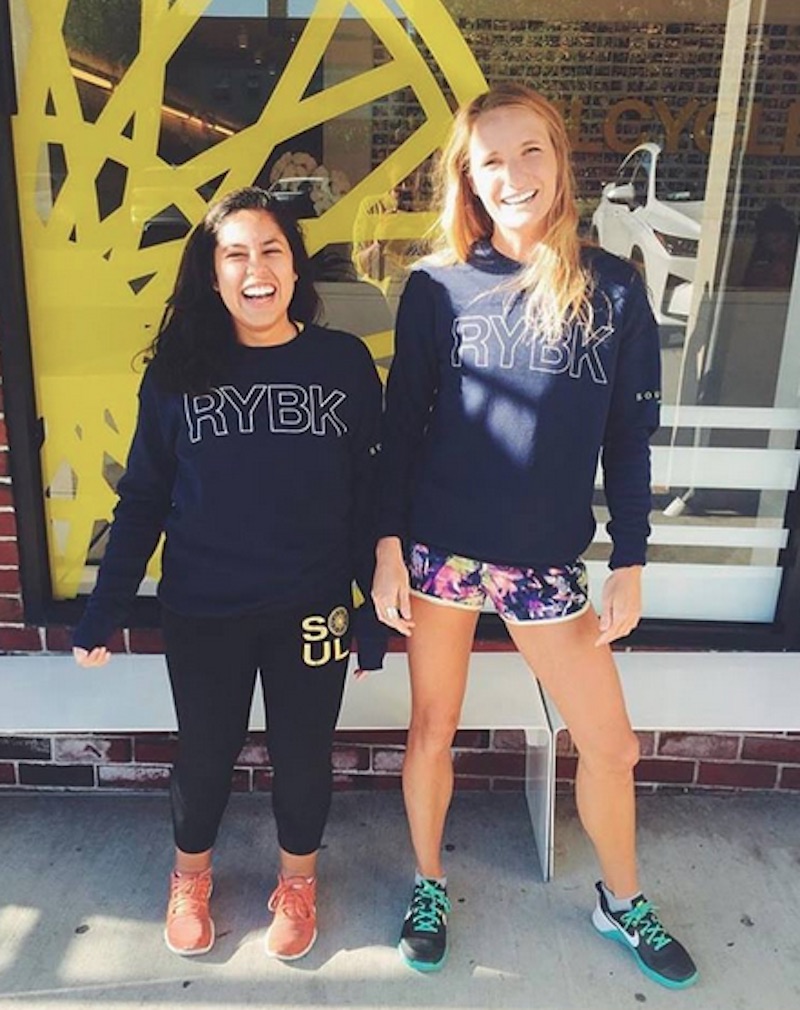 5:15pm: Class number one! RYE BROOK is like an epic pregame. I kind of don't want to leave and it totally sets the tone for the entire night. Quick change and I hit the road again.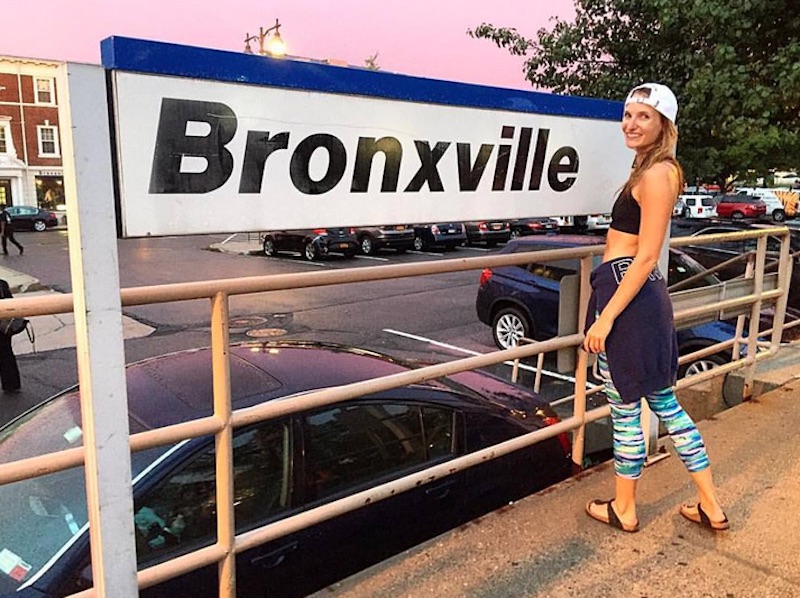 7:30pm: BRONXVILLE. They are always lit and one of my longest-standing groups of riders. I literally love seeing them. They are hysterical and amazing and have serious, serious energy.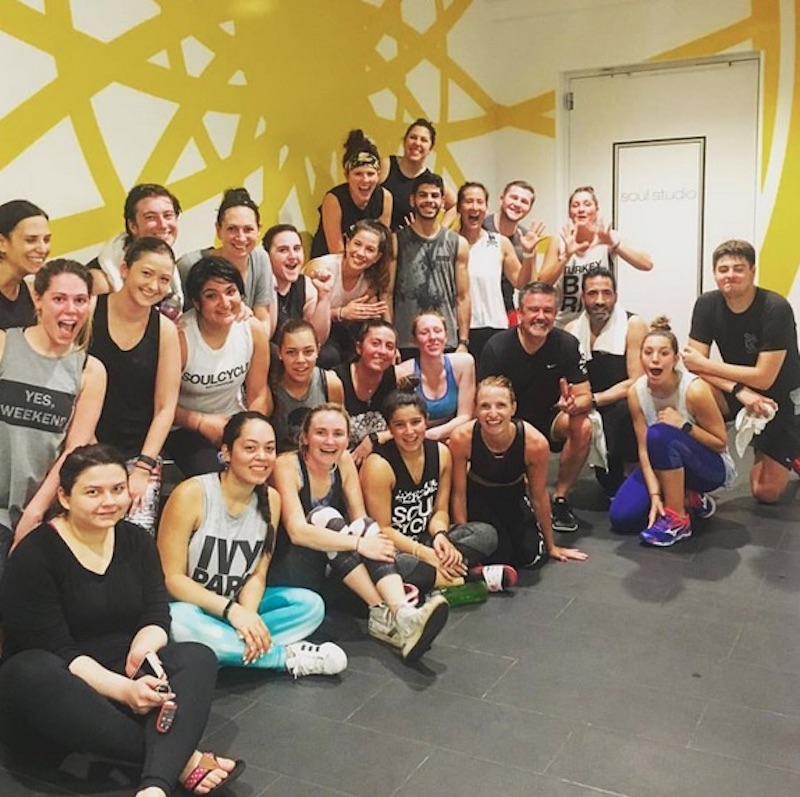 8:45pm: En route home. HUNGRY.

9:15pm: I grab dinner and bang out one more playlist for my first class the next morning. I follow it up with wine, unwinding and catching up on life.

11pm: BED. Happy, thankful and tired AF.
Catch classes with KALEY at SHORT HILLS, RYE BROOK, BRONXVILLE, WILLIAMSBURG, and WEST 92ND STREET. Purchase a series HERE.