Meet Best Friends and Instructors Isaiah and Devin W.
May 27, 2017
nstructors ISAIAH HARVEY (Austin) and DEVIN WAY (SoCal) share more than a mutual spot on the podium. Read the best friends' shared SOUL story, ahead.
How did you two become friends?


ISAIAH: Devin and I became friends in high school. At the time I worked at a tumbling gym as an instructor, and Devin and a few of his friends wanted to learn how to do backflips and all that jazz. I ended up taking the group of them on for private lessons as my last class of the day. I have this tendency to surround myself with people who laugh at my jokes no matter how awful and cheesy they are, and somehow I stumbled across this guy who appreciated the fine art of being completely ridiculous. At the beginning of our friendship I would say I was more hesitant to actually become friends, but Devin was persistent and we just kind of stuck.
DEVIN W.: Isaiah will tell you that we become friends when I obnoxiously bounced into a gymnastics and dance studio that he taught at. However, that is definitely not the case. Isaiah is a man who doesn't just let anyone into his "sacred circle of friendship." (Yes, that is a direct quote and something he has said several times.) It takes more than just charm and corny jokes to win that guy over. Great things have to be earned, right? Isaiah and I became friends the day he invited me to his house during the middle of a hurricane. It was the first time I had ever been to his house and I was secretly nervous because I really wanted to be his friend. (I can't believe I just admitted that.) We stayed up all night making jokes I'm sure were only funny to us and creating plans to wander out into the storm to scavenge for food. Then we had one of those deep conversations where all the walls of your soul come down and you finally let someone in. The second I saw the "sacred circle of friendship" appear, I RAN in.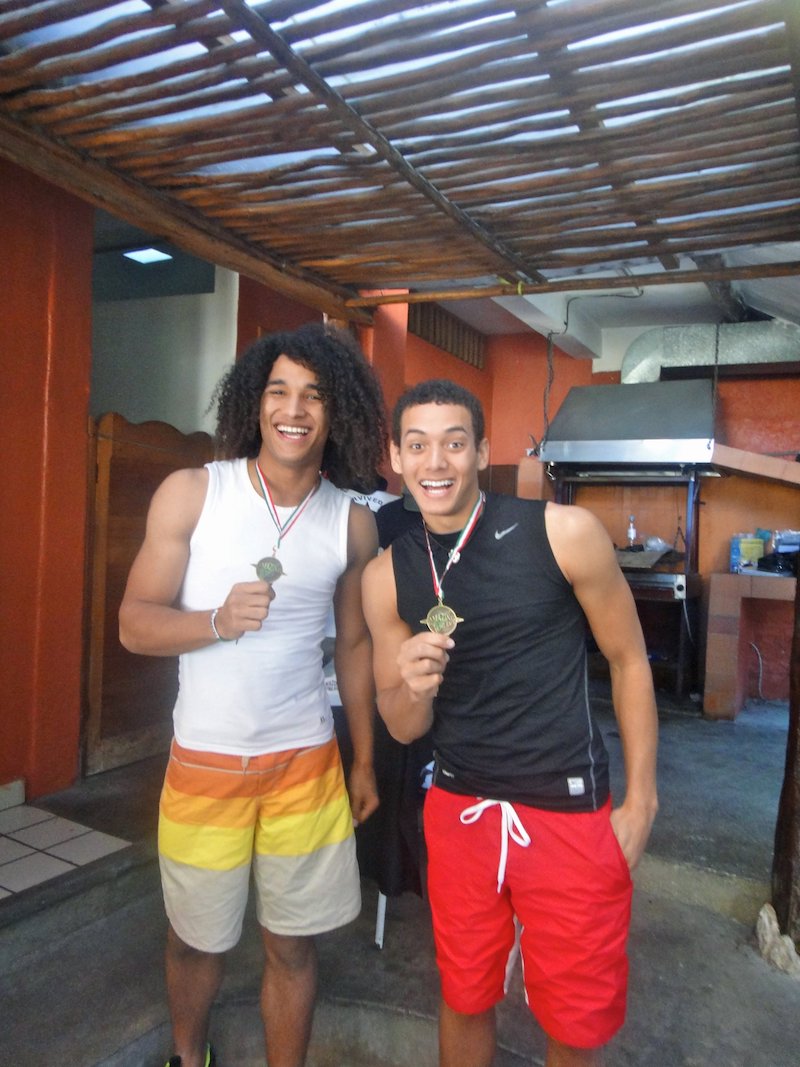 What led you two to SoulCycle?
DEVIN W.: In February 2016, my theatrical agent, Jennifer Patredis, suggested I try SoulCycle out. She had been a rider for a while and saw the potential to inspire and be exceptional at it inside of me. I however, had never heard of the brand or tried an indoor cycling class. I loved to try new things though, so I agreed to go to a class with her. I CRUSHED the class! I was the epitome of elegance and grace and breezed past those 45 min… or so I thought. As I sat in the back row of the Brentwood studio, looking like an asthmatic walrus, I proceeded to have one of the most humbling experiences of my life. That day, I knew I had found something I'd never be able to walk away from. I also knew that my best friend Isaiah would be PERFECT for the job and I needed a head start if I was going to be as good as he would if he ever decided to audition.
ISAIAH: In March 2016, I was visiting Devin in L.A., and he would constantly rave about this SoulCycle thing. He dragged me to a class in which I was 100 percent sure I was going to dominate because: No. 1, I'm a dancer so rhythm is ingrained into my body, and No. 2, I'm like, really in shape (*cue hair flip*). If you know me, you would know I'm extremely competitive and have a confident assumption I'm great at everything before I even try it — that wasn't the case this time. During class I was practically dead two songs in and couldn't wrap my mind around how the pregnant lady in front of me could move her feet so fast. Aside from all the physical exhaustion, what stood out most to me in class that day was the instructor. There wasn't any specific thing she said, but her presence enough was inspiring. I remember at that very moment, I had the idea in my head that I wanted to do that too. I wanted to take everything I experienced in class and transfer that into my own life. What actually got that idea in motion was Devin. When auditions were being held in Texas, he was the first to encourage me to give it a shot. I was hesitant, but Devin was there again, being persistent that I at least had to try. The rest is history.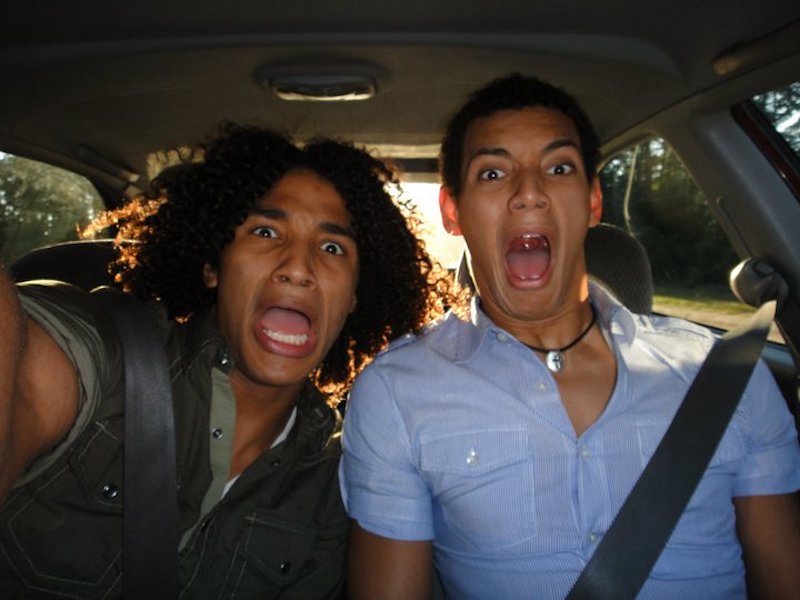 How do you look to each other for professional guidance?
ISAIAH: I'm pretty sure I message Devin through text or Facetime at least once a week to see what he's doing in his classes or to bounce ideas off of each other. We have different styles when it comes to teaching, so I always find it nice to get into his head to see how he leads and motivates a group of riders differently than me. One thing he may say casually in conversation can be inspiring without him realizing it. But most of all, and I'm sure anyone can attest to this, Devin keeps me grounded with his sense of humor. When I have a day where I feel like I could have given more in class, Devin is the first to say something stupid he did in his class, or remind me of the time he overjoyously rode to the song "The Devil Went Down to Georgia" with the freest spirit during training. I still can't get over that image, I only wish I could've been there.
DEVIN W.: Isaiah has always been a brother in every sense of the word to me. He's WAY older than me so I've always looked up to him when it comes to life and certain ways to live it. SoulCycle has been no exception. I am extremely confident when it comes to my ability to lead a classroom, laugh, dance, joke, inspire, and push my riders. However, it can become so routine after a while. Isaiah and I talk weekly and he is always coming up with new and exciting ways to lead his ATX pack. The competitive, brotherly relationship we have keeps us both trying to one up each other with great ideas. He is so passionate and creative and it inspires me, even though in some areas I don't stand a chance. This boy learned Cirque du Soleil-style tricks on the bike... literal bike tricks… ON THE BIKE. Take his class, you'll see. I was so impressed that I tried to do the tricks once... ONCE.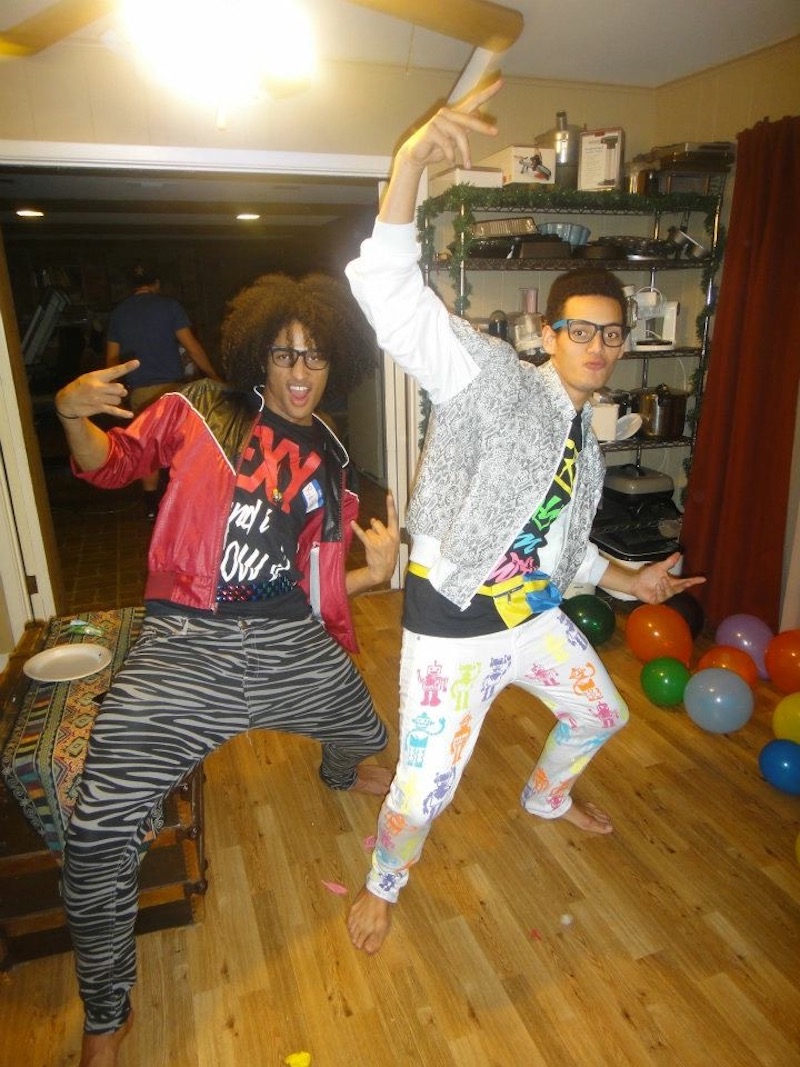 What's one thing about your best friend that other people may not know?
DEVIN W.: In a room full of stallions, Isaiah is a Pegasus. In a room full of winners, Isaiah is probably first. If life was a game of candy crush, Isaiah would have beaten every impossible level with ease. He doesn't have the ability to settle for anything less than greatness. He doesn't have a gene that allows him to be ordinary. He is one of those people who was born to leave every person he meets in complete captivation. His standards are high and he inspires everyone who draws near to him to want to reach for the same standard of excellence. He's kind of a big deal. If you ever get the opportunity to enter into his "sacred circle of friendship," don't walk, run! Oh, and he has the longest arms on the entire planet. :)
ISAIAH: When life seems overwhelming and you want to hesitate from moving forward, Devin will always be that guy who will be persistent in getting you to take that next step. He's the greatest motivator and greatest friend, no matter how many miles apart Austin is from L.A. And let it be known, one day we will do a team teach and we will SHUT. THE. HOUSE. DOWN. Sidenote: Under all that charisma and charm, Devin is not that innocent. Don't be fooled.
You can catch classes with Isaiah at Domain Northside and Downtown Austin, and with Devin W. at Pasadena, Brentwood, and Downtown L.A. Ready to ride? Purchase a series HERE.