Instructor Selena Watkins Shares Her Next Fitness Star Journey
June 27, 2016
nstructor SELENA WATKINS is in the running to become Women's Health magazine's Next Fitness Star! Learn more about this NYC rockstar, including which mantra inspires her, who her hero is and more…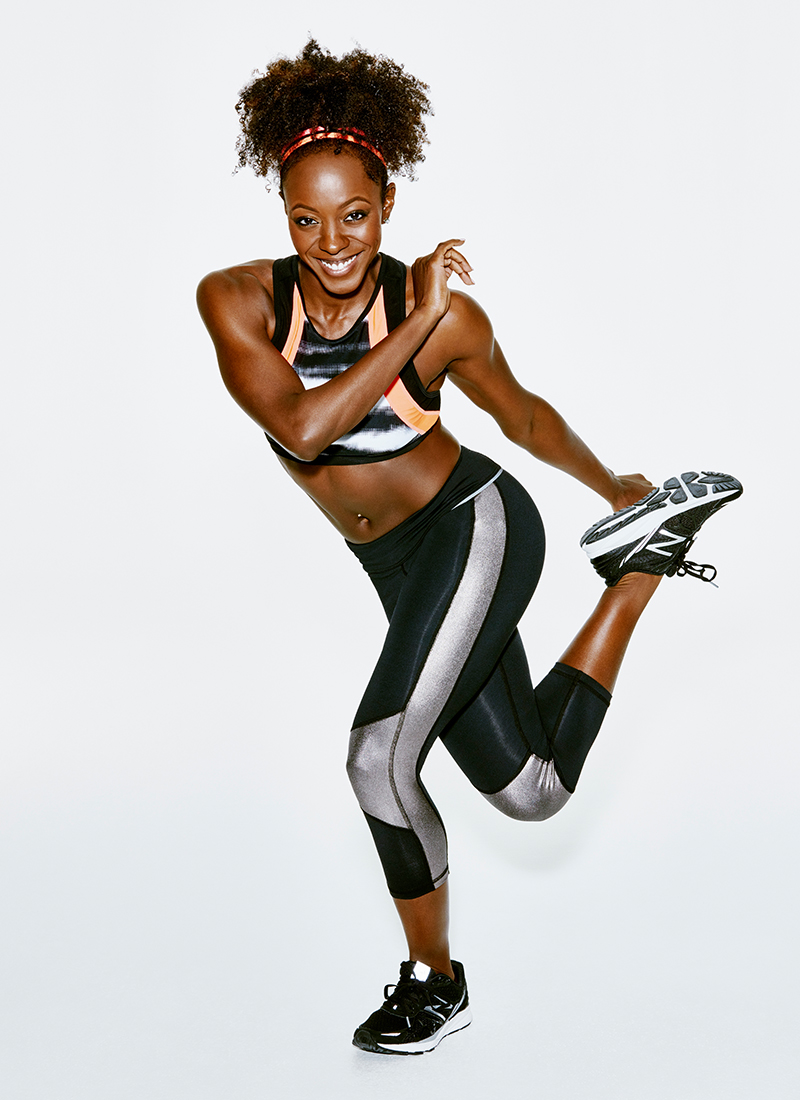 Congrats on being up for Women's Health's Next Fitness Star! What was your first thought when you learned you were in the running?
"AHHH Oh my GAWWD!" was my first thought. I had cut out the words and images for the competition from the magazine and glued it onto my vision board at the start of the year, and it came to fruition just a few months later! So my second thought was a combination of gratitude, trusting the timing that things have happened (and are still happening!) and believing in myself.
When you get a fitness magazine like Women's Health, which articles do you flip to first — food, fit tips, fashion, or interviews?
I flip to interviews. I love reading, listening to or even watching them. Maybe it's my vice. You really learn from people and hearing different perspectives on life. And I mean, food goes without saying. Haha!
You created a cardio dance workout. What inspired it? How did you come up with the idea?
Yes! Socanomics is something I started teaching a few years ago. In retrospect, even before it had a name I was already teaching Caribbean-style dance classes wherever I went and choreographing dancehall or soca-inspired routines for dancers. So as I became a group fitness instructor and came up with class ideas, I always went straight to combining what I knew best: Dance, fitness, Caribbean music and the human body. Now Socanomics is something I'm hoping to keep growing on global level.
What do you hope to achieve as The Next Fitness Star?
I hope to shoot my own DVD and continue offering fitness online to the people I cannot reach in person or who can't make it to my SoulCycle classes. And through every opportunity that arises from participating, I hope to just produce great work and motivate people.
Amazing. And how did you discover SoulCycle?
I used to teach Les Mills Body Pump at a small gym in Yonkers and one of my students who took my class religiously came up to me after class and told me I would be an amazing SoulCycle instructor. I had never heard of SOUL at the time but she told me how much she loved it and wouldn't go a week without it. Of course, she begged me to take a class and when I did, I fell in love. It was probably the hardest thing I had ever done physically. So of course It became one of my goals on my vision board.
What made you want to be an instructor?
The ability to inspire a whole room and to curate dope playlists! I already loved teaching group fitness for the community aspect but the level of community at SoulCycle is unparalleled by anywhere I had been before here.
Besides SOUL, what are your favorite workouts to do?
I love Bikram and hot vinyasa yoga. I also love any full body calisthenic workout. Really, I just love to sweat!
Your hero is...
Every person that's pursued their dreams. Seriously. Once you're an adult, with responsibilities, children and jobs, we get into this state of mind that we can't do the things we go to bed dreaming about. We're held hostage by our circumstances. So I always look up to the people who take that jump! It's inspiring, everyday.
Best advice you've ever received?
There's so much advice but two things have come as quick quotes: "Be yourself!" and "Trust the timing of your life."
Mantra that motivates you?
YOLO... just kidding. Although that's cute too. The mantra that inspires me is "Live your life to its fullest." That doesn't mean live wild and crazy, per se. It means be excited about waking up everyday. Because life is so short, we have to find our purpose and act on it in the time we have and be passionate about living, like it's a real gift.