Inside Matt Miller's Soul Journey
October 7, 2015
Rockstar MATT MILLER shed 50 pounds and gained a sense of community, strength and magic when he finally found SoulCycle and went from rider to SOUL HQ employee. Now leading the pack in NYC, he shares his journey and what it means to have finally realized his dream...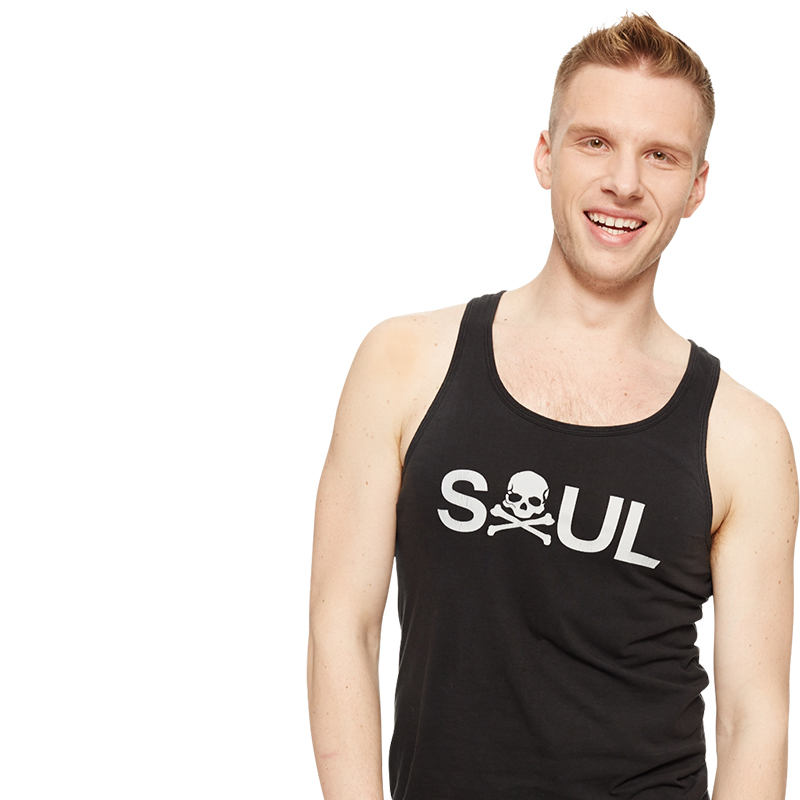 What first brought you to SOUL?
I had a friend who I met through a program we were in together - her name was Zovig. I don't even know how it came up, but I used to work at 21st Street and 5th Avenue, on my way home every day I would walk past the Union Square studio. So I knew that SoulCycle existed, but I didn't really know what it was.
I always walked past in the evenings — probably around 5:30/6:30/7:30 PM — and it was always jam-packed. At the time I was really out of shape — I hadn't worked out in years — and every time I walked past, I would think, "I don't know what's going on in there, but I want nothing to do with it. I never want to go in there never ever ever."
Really? What finally got you in the door?
So Zovig told me that she went there, and I was like "Oh, I walk past there all the time! It seems crowded and miserable." And she told me I should come with her. I honestly don't even know what she said that convinced me — I think ultimately it was that I trusted her, and I knew that I needed to do something. I moved to New York to be an actor, and that wasn't working out, but I was still in New York. So she eventually convinced me to come.
So you agreed to go?
Yes. I'm trying to think why I even said yes. I think it was because she said it was dark, and I was 50 pounds heavier than I am now and had not worked out in years. So she invited me to come, and said to try it once and do it when I could if I liked it.
Tell us about your first SOUL class?
It was a Friday morning, I'll never forget it. A Friday morning in December 2012. It was snowing outside, and I was too nervous to go in by myself because she wasn't there yet, so I stood outside in the snow at 6:40 in the morning in December waiting for her. That's how nervous I was. As soon as I walked in the front door, the front desk was amazing. I found out later that the front desk of NoHo was training at the time, so there was like 10 people behind the desk, and they all just immediately brought my guard down.
How so?
I had previously worked in customer service, so I knew how difficult it was to be so amazing at that time of day. I was so taken aback by how amazing the service was at 6:45 in the morning. I was thinking, "I know what you're doing and I know it's not easy." That was the first thing that created the magic for me.
It is definitely not an easy time to be up and about in the morning.
Exactly. And there was another thing that really brought my guard down: we were going to take Charlee's class -— my friend was a super dedicated Charlee rider. I remember waiting to go into class, and Zovig was introducing me to these people who were so nice to me. I had never met Charlee before in my entire life, standing at the foot of the stairs at Union Square, and she walks down the steps, looks at me directly in the face and says, "You're Matt Miller, right?" Immediately, I thought, "I'm a stranger, and already the front desk is amazing and the instructor knew my name before I walked in the door." And that was all before class.
How was your actual class?
It was hard. I felt like my muscles were separating from their bones; I felt all the things that everyone feels in their first class. But it's interesting, there are a few things that I vividly remember from that class, but the one thing that stays with me to this day is, at one point, Charlee asked, "How is today different than any other day? What are you going to do that will make today different?" That just resonated with me so much because I was looking for a change and looking for something, and I fell into SoulCycle and it was so unexpected.
So you were hooked?
My mind was blown by the time I walked out of class. Immediately, the following Monday, I booked a bike for that same 7:00 AM class the following week. I did the whole thing again, and when I walked in the door the second time, the front desk knew my name because that group of people who took those classes were so regular that anyone who was new was easy to remember also.
And how was it the second time?
The workout was amazing, the people were amazing, and the customer service was unreal — I knew I needed to be around this. So I applied to work at the front desk because that's what I thought I would do, and then within two hours I had a phone call from Sarah Fincke. She had looked at my resume and told me that I was actually qualified to come in as a manager, and I ended up started as an Assistant Studio Manager at Union Square in February 2013.
Then you transitioned to SOUL HQ?
Yes, I was the retail manager at Union Square, and I had come from helping to manage a full-time retail store on 5th Avenue to managing eight feet of retail space; it was easy breezy to me and I understood it very well. I just started making solutions. I would look at something and think, "we should be doing this because that's what my experience tells me." And that got the attention of the team here in the office.
Amazing.

Yes, and at the same time that I was doing that, they were expanding the team. The HQ retail team was looking for a visual merchandiser to manage six downtown studios and two up in Westchester, which I ended up in. I did that for a year and a half, so I was in corporate for a total of two years. I loved it, too. The team was amazing, and I learned so much. And everyone who works here just works so damn hard, and it's so inspiring. Just to be around that all the time is great.
So what inspired you to become an instructor?
So that actually goes back to my first class. Like I said earlier, I have an acting background, so I was able to see right through everything Charlee was doing. I thought, "I know what you're doing, and it's brilliant." I knew right away that it was an amazing workout, but that she was also performing. I had this feeling right away, like "actually I'm screwed," because I just stumbled upon the thing that I want to do, and I know how far away I am [from that goal].
How did you set yourself up mentally to achieve your goals?
I had this feeling of, "This is it. I know this is it, but how an earth will I ever get there?" But my life was so different then. I've always struggled with my weight, I've always had a poor relationship with food — I've been overweight my entire life. As I said, when I started, I was 50 pounds heavier than I am now. So I knew it was going to take something. But it wasn't that, when I was in my other roles at SoulCycle, I "had my eye over there." I'm a really big proponent of the journey, so I always felt like I was in the right place and in the right role. I knew that when it was time, things would start to happen.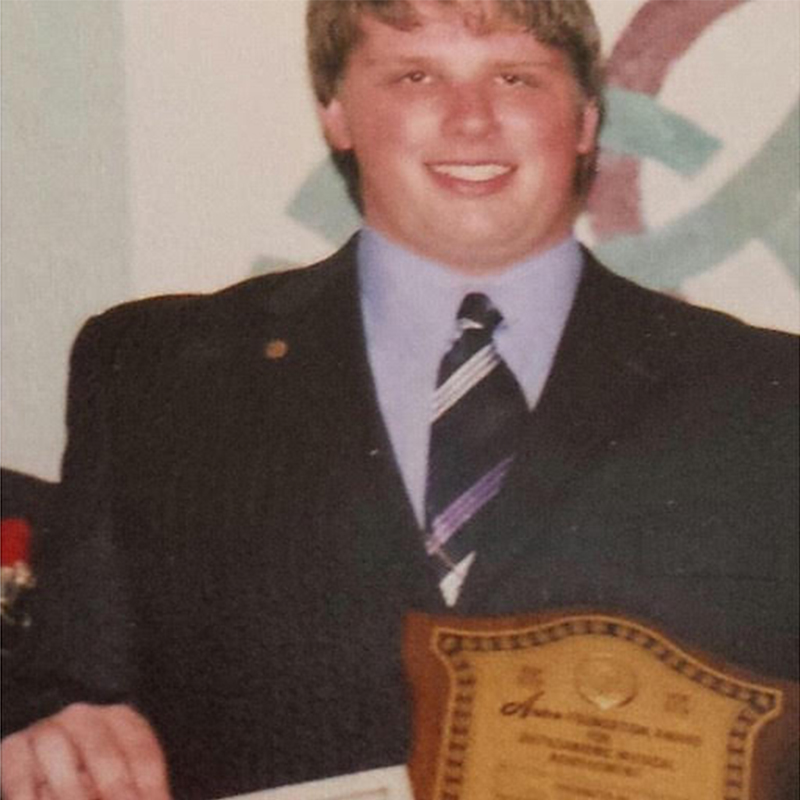 Tell us about your physical transformation.
I definitely lost and gained weight a thousand times in my life, but I kind of accepted it as who I am and how my life goes. There was definitely a big push that got me to where I am. Logistically, I was on Weight Watchers, which was amazing. I think portion control is super important, and I learned that. That was actually most of 2014 for me, when I lost the bulk of my weight.
How did SOUL factor in?
I was also riding hard classes. I started taking with Janet and Rique like 12 times a week. In the beginning, when the weight started to go and I started to see that maybe one day I could actually become an instructor — I really kicked it into high gear. Throughout last winter, I would get up at 4:30 AM, be at the gym by 5:30 AM, lift from 5:30 to 6:30, then go take a 7:00 AM class. Then I would go to the office and either ride on my lunch break or ride after work. That actually all happened after my first audition, when I wasn't accepted into the training program.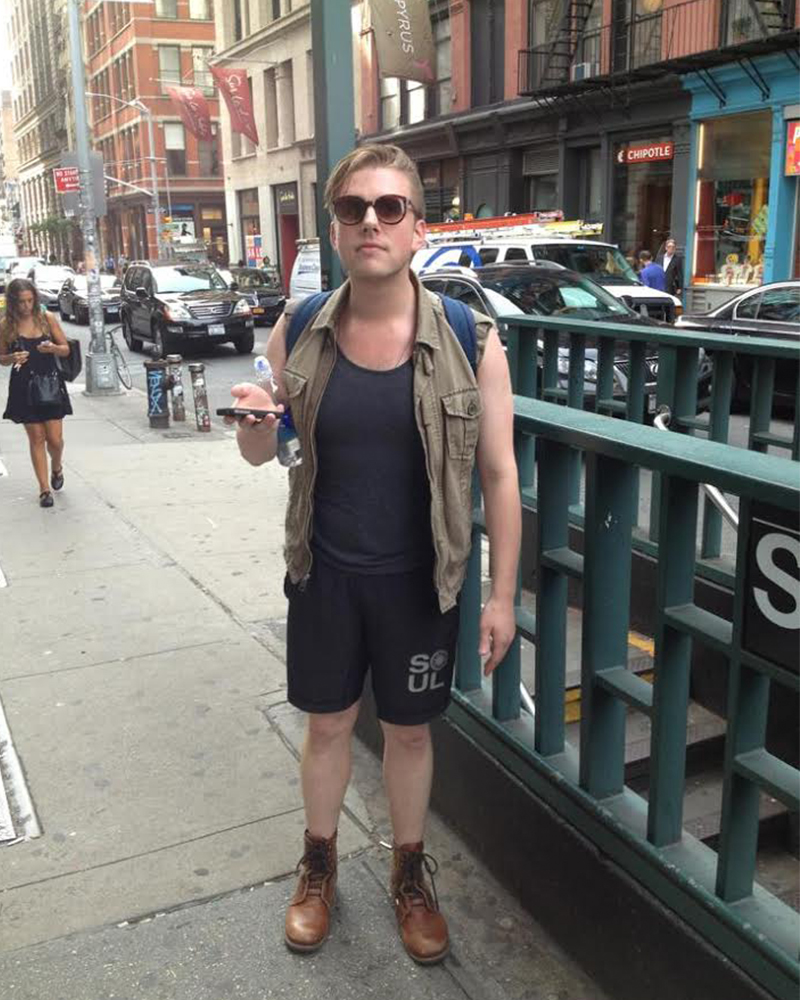 Tell us about your audition process.
I auditioned in November, didn't get into the program, and I remember feeling like I had done everything I could, and being at a loss for what else I could possibly do. I finally had this moment like, "you're just going to have to work harder than everyone else. You're just going to have to do it, whatever it takes."
Where did you find support?
My boyfriend Thomas, bless him, has just been the most amazing support system. He works at Union Square, and he just gets it. That was great because I didn't have to explain myself; he understood what I was doing and why I was doing it. So that routine was definitely the final push for me.
When did you re-audition?
March or April — and I kind of did it on a whim. I remember I saw a posting that it was, like, a week away, and I was thought, "I guess so, sure" in regard to auditioning again. The first time I auditioned, I had my songs picked out a month ahead of time. The second time, it was the night before and I was sitting in my bedroom. I looked at Thomas, and I said "I guess I should pick my songs now." I just did it the total opposite way.
Wow, maybe it was meant to happen then.
And it's interesting too, because my audition was definitely better the first time. It's that I wasn't ready, and the second time, my audition was not my best, but I was ready. It's just a thing of how it happened, and bless the training officers for seeing that. They said "we know you and we know what you're capable of."
How do you feel different now that you've realized this goal?
Today I was teaching, and I looked out at these people — they don't know me, I don't really know them — and they were working their butts off. I just became really present and understood how hard everyone was working for themselves.
How did that feel?
It felt like such an honor to get to be with them while they were doing this work. I just didn't take that lightly, that I get to facilitate that. I almost feel unworthy, in the best way possible, and not responsible. Like, I put together a playlist, I have a vision and I go and teach a class, but the magic happens on the other side. I'm just going to provide the opportunity. When people take the opportunity and they go there for themselves, that's on them — that's you. And what an honor for me to get to be with that. That's magical to me.
Who is your biggest inspiration?
My family. No matter what it was, no matter how hard it was or how impossible it seemed, my parents have always just told me to follow my dreams. Even if the dream changed, they've always just been so supportive.
Anything you'd like to add?
I've been a part of this community for so long now that I just feel really honored to be able to provide the experience to other people that has been given to me. I can only hope that it's at the same level that I've experienced.
MORE FROM SOUL